/
/
Article
/
Preparing for Your Everest Base Camp Trek - The Nitty Gritty
Preparing for Your Everest Base Camp Trek - The Nitty Gritty
To visit Nepal you must have a Nepalese visa. It's advisable to apply for your visa in advance from the Nepalese Embassy in London. For an Everest Base Camp Trek you need a 30 day multiple entry visa which is currently
Visas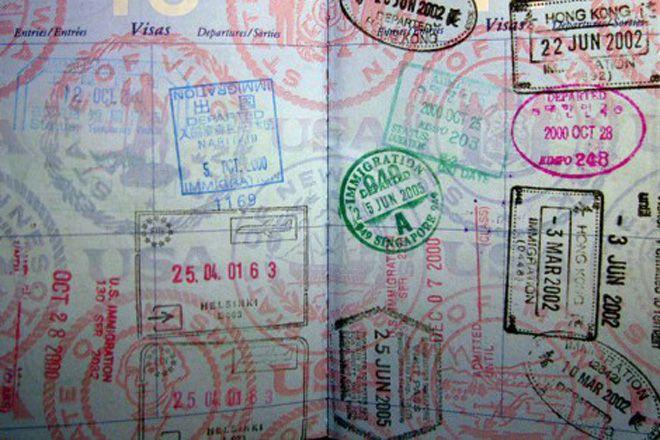 My collection of passport stamps" © 2006 Ho John Lee, used under a Creative Commons Attribution license: https://creativecommons.org/licenses/by/2.0/deed.en
To visit Nepal you must have a Nepalese visa. It's advisable to apply for your visa in advance from the Nepalese Embassy in London. For an Everest Base Camp Trek you need a 30 day multiple entry visa which is currently priced at £35. The visa is valid for 6 months so don't apply too early and you should make sure that you have at least 6 months left on your passport after the date you're due to leave Nepal and a few blank pages in your passport for your entry and exit stamps. Alternatively, you can get a visa on arrival at the airport in Kathmandu – just make sure you have a passport photo and $40 in cash with you.
Insurance
Having the correct travel insurance policy for a high altitude trek is absolutely essential. Beware free or cheap travel insurance policies as many of these will not provide adequate cover for this type of specialist adventure holiday. In the rare event that you needed to be evacuated from the mountains in a medical emergency you will find that you pay a very high price if you haven't got the right policy in place. Check with your insurance company that you are covered for trekking up to 6,000m and also that if you need to be evacuated this can be done without getting prior authorisation from your insurance company. It's not always possible to ensure overseas communications on the Everest Base Camp Trek so you may not be able to contact your insurers until you are safely back in Kathmandu. Under these circumstances you need to know that your bill will be covered.
Money Matters
When planning what money to take on your Everest Base Camp trek in Nepal you need to know what is included in your holiday and what you will need to buy when you're in Kathmandu or on your Everest Base Camp Trek, so check with your tour operator. The easiest way to carry money to Nepal is in Pounds sterling or US Dollars cash. Travellers' cheques are not always easy to change. You can draw cash from ATMs in Kathmandu although you shouldn't rely on this. It's best to book your trek to Everest Base Camp with a tour operator who includes all your meals on trek – then you will only need to carry a small amount for additional drinks, snacks and souvenirs. You will also need to save some cash for tipping your Sherpa guide and his support crew at the end of your Everest Base Camp Trek. In Kathmandu you may need to buy some meals and you will no doubt be tempted by the many souvenirs on offer.
Pic by Jesse Edwards