Extreme Thinking: Bringing a TEDx Conference to Everest Base Camp
We recently came across the intriguing story of what one group of trekkers got up to at Everest Base Camp – staging a conference! The intrepid thinkers behind the TEDxEverest project managed to hold a series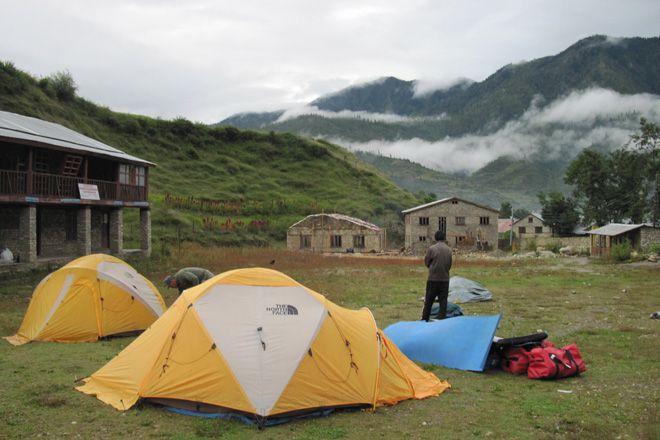 Photo courtesy of I Broome
We recently came across the intriguing story of what one group of trekkers got up to at Everest Base Camp – staging a conference! The intrepid thinkers behind the TEDxEverest project managed to hold a series of high-altitude talks over two nights, despite numerous setbacks. Given the logistics of holding (and recording) talks in one of the world's most transient settlements, in extreme conditions, this is a truly impressive and inspirational feat – and one that we feel embodies the best of the spirit of Everest trekkers.

The concept seems natural enough; many people set their sights on Everest for the mental challenge, after all, and climbing enthusiasts often champion issues of education and environmentalism surrounding the mountaineering experience. But as Nate Mook, whose brainchild the project was, found out, bringing it to fruition was far from straightforward.
TED, as an organisation committed to the spreading of ideas and knowledge, launched the 'TEDx' project as a way of bringing events similar to their annual conferences to a wider audience. Other adventurous mini-conferences have taken place deep in the Amazon and in a shanty-town hut in Kibera, but TEDxEverest brought some new challenges. Some were physical - giving talks despite the thin air at Everest Base Camp, temperature and altitude issues - and some were technical - projecting pre-recorded talks onto tent walls from just an iPhone and pocket projector, and recording the live talks at battery-freezing temperatures. But with a small, diverse group of speakers sharing their experiences and motivations summiting Everest, it sounds like their efforts produced something very special.
What to take from this? That living at Everest Base Camp isn't just about survival – it's also a place for thinking and learning. As Mook says in his write-up of the event: "there's no limit to where you can spread ideas." Check out TEDx's Everest blog entry for more insight and inspiration.