Covid-19 Statement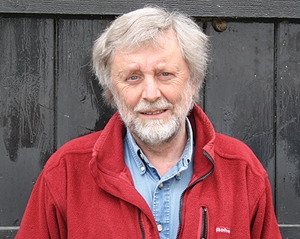 Message from Managing Director, Steve Berry
Mountain Kingdoms has been running holidays across the world for the last 33 years, and now, as ever, the safety and well-being of our clients is our top priority. Since the start of the Corona Virus (Covid-19) outbreak we have been carefully monitoring developments in all the destinations we travel to, keeping in close contact with our partners on the ground and following the Foreign and Commonwealth Office (FCO) travel advice.
The situation is ever-changing and unpredictable but we have weathered many storms in the three decades that I have been at the helm of Mountain Kingdoms, from natural disasters to wars, assassinations and civil unrest. Mountain Kingdoms is a fully bonded company offering complete financial security - land only through ABTOT and air inclusive holidays through ATOL (2973). We are members of AITO and are fully accredited IATA agents. We have a highly experienced team here in the office and superb local partners across our destinations, all working hard to keep you safe and well, and to minimise any potential disruption.
I appreciate many of you may be concerned about what impact Covid-19 could have on your holiday arrangements. Whilst most situations will be covered by our usual booking conditions*, I am trying to be as flexible as possible in response to this unprecedented situation. Hopefully the guidelines below will make our policy clear but do get in touch with us on 01453 844400 if you have any questions at all.
Tourism is critical to many of the countries we travel to, so I do hope that you will continue with your holiday plans, and we will certainly do all we can to ensure that your holiday is a safe and enjoyable one.
Steve Berry
UK Foreign Office Travel Advice with respect to Covid-19 as of 26th March
On 17th March 2020, the FCO advised against all but essential travel overseas for the next 30 days.
Changes to holiday arrangements:
If you are booked to travel to a destination/area that the FCO are currently advising against essential or non-essential travel to due to Covid-19 and are scheduled to depart:
A/ Within the next 60 days
In most cases we will be cancelling your holiday and offering you either a choice of either an alternative holiday or a full refund of monies paid to Mountain Kingdoms. In a few countries there is still a glimmer of hope that we can run your holiday subject to FCO Advice changing and/or the airline/s travelling to that country resuming normal scheduling. We are following the FCO Travel Advice on all our planned departures on a daily basis and if you would like the up-to-date position on your particular holiday please do get in touch. We will endeavor to keep you informed of major changes as and when they directly affect your travel plans.
If you decide you want to cancel in this period then normal Booking Conditions apply. Transfers within this 60 day period are not possible.
B/ Within the next 60 to 120 days
We will be in touch shortly to discuss potential changes to your holiday. If you would prefer to transfer to a later departure or to defer your holiday, we will waive the usual transfer fee, but there may be additional non-recoverable costs such as airline costs. Transfers are valid for travel up to the end of 2021.
C/ Later in 2020
We would recommend that you wait to see how the situation changes in coming months but please call us on 01453 844400 to discuss any concerns.
If you are booked to travel to a destination with no FCO advisory against travel and due to depart:
A/ Within the next 60 days
We will be running your holiday as planned, unless we have contacted you to advise you of any modifications to the itinerary. As per our standard booking conditions* should you choose to cancel your holiday you will be subject to cancellation fees of 30 to 100% of your holiday cost, depending on date of cancellation. However in light of the current situation we are trying to be as flexible as possible and will waive the fee to transfer or defer your booking, should you prefer to do so. You will however still be required to pay any non-recoverable or additional costs incurred such as flights and in-country arrangements. We will of course do all we can to recover as much as possible.
B/ Later in 2020
We would recommend that you wait to see how the situation changes in coming months but please do call us to discuss any concerns.
Pre-trip preparation:
Some countries are introducing their own entry restrictions, and screening procedures to counteract the spread of the virus. Please check the FCO Travel Advice for your destination for the latest advice in the Health and Entry Conditions for your holiday destination. See https://www.gov.uk/foreign-travel-advice. We will endeavour to contact you if any destination restrictions result in changes to your holiday arrangements. Additionally as we cannot know your recent pre-holiday travel history we request that you ensure that you meet the most recent entry requirements for the destination(s) you are travelling to.
Please contact us if you are due to depart within the next 30 days and have reasons to believe that you have a higher than average expected risk of contracting Covid-19. For example reasons may include possible exposure to an infected individual or a recent visit to China, Italy, Iran or South Korea.
Whilst on holiday:
A small number of Mountain Kingdoms' clients have had their travel arrangements changed whilst in country due to local Covid-19 checks and restrictions. We will always do all we can to offer suitable alternative arrangements in such instances but as we are bound by local requirements it may not be possible for us to do so. Rest assured though that our excellent local agents will be there to help you.
Should you feel unwell with potential Covid-19 symptoms on holiday please isolate yourself and inform your holiday leader immediately.
Please call us on +44 (0)1453 844400 to discuss any of the above, or in the event of a genuine emergency please call our 24-hour emergency number +44 (0)7800 555495
* Refers to Mountain Kingdoms' Standard booking conditions, Arctic & Antarctica or River Cruise booking conditions as appropriate to your holiday.
Useful links
Foreign and Commonwealth Office (FCO): https://www.gov.uk/foreign-travel-advice.
World Health Organisation: https://www.who.int/emergencies/diseases/novel-coronavirus-2019
UK government information on confirmed cases, country by country: https://www.gov.uk/government/publications/wuhan-novel-coronavirus-background-information/wuhan-novel-coronavirus-epidemiology-virology-and-clinical-features