Call our
friendly team
Responsible Travel
What's included?
Watch our videos
Read our blog:
Travellers' Tales
Our grading system explained
Gentle
Gentle/Moderate
Moderate
Moderate/Vigorous
Vigorous
Vigorous/Strenuous
Strenuous
Expedition Grade
Read more
Tibet trekking holidays & tours
When is the best time to travel to Tibet?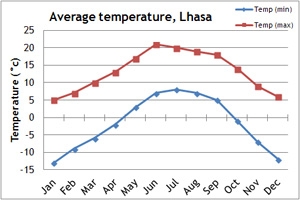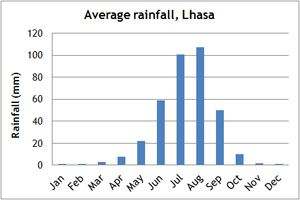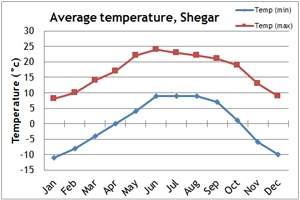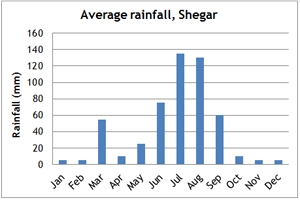 Our climate charts will give you a guide as to the weather conditions and therefore the best time of year to travel to Tibet.

Late spring-early summer and autumn are considered the best time to travel to Tibet, particularly if you would like to go on a trek. The days are usually dry and bright and the nights are likely to be cool. Remember that at altitude the temperatures will be lower.

In the summer months, Tibet experiences monsoon rains. This can cause travel problems, and in the winter, temperatures can be extremely cold.
View our holidays here