Our grading system explained
Gentle
Gentle / Moderate
Moderate
Moderate / Vigorous
Vigorous
Vigorous / Strenuous
Strenuous
Expedition Grade
What makes Sikkim so special?
Mountain Kingdoms ran their first ever trekking holiday in Sikkim in 1997 and the country has remained a firm favourite ever since.
Whether visiting on a tour or a trekking holiday, Sikkim rewards its adventurous visitors with great mountain walking and a strongly individual culture. Trekking tours of Sikkim can feature train journeys across northern India, visits to ancient monasteries, and explorations of Gangtok, the capital of Sikkim. For those who want to go to an unspoilt and seldom explored part of the Himalayas, a holiday in Sikkim is the perfect choice.
Known as the 'Garden Kingdom of the Himalaya', trekking in Sikkim gives access to an especially beautiful portion of the Himalayan mountains, including Kangchenjunga, the world's third highest mountain. After its annexation by India in 1975, Sikkim became a Restricted Area, requiring special entry permits, and as a result has retained its original Buddhist charm. Despite the great opportunities for trekking in Sikkim, its restricted entry means it receives far fewer visitors than Nepal, Bhutan and Tibet.
Sikkim

Towering snow-capped mountains, lushly forested valleys, impressive ancient monasteries and charming colonial hill stations, the essence of the last Himalayan Shangri-La can still be found in Sikkim.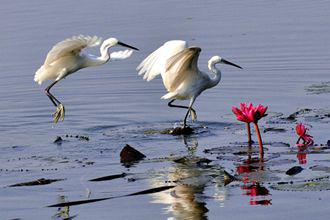 Explore Darjeeling, including a ride on the 'Toy train'
Stay in a superior cabin on a luxurious cruise boat
Visit a tea plantation and Majuli Island
Take a jeep safari in Kaziranga National Park to see rhinos
Flight inclusive from £5835, Land only from £4755