Our grading system explained
Gentle
Gentle / Moderate
Moderate
Moderate / Vigorous
Vigorous
Vigorous / Strenuous
Strenuous
Expedition Grade
Lhasa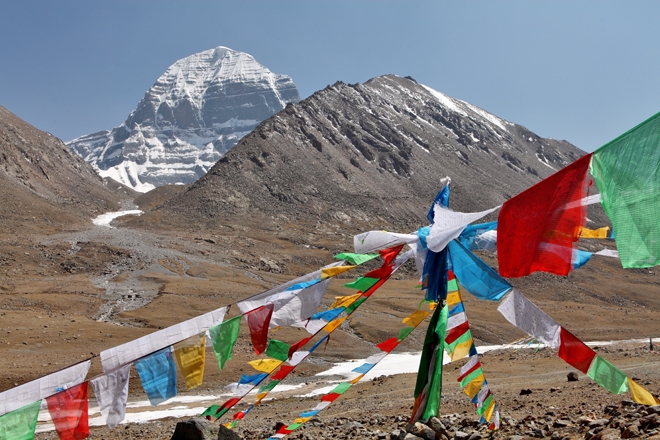 Trek in the company of pilgrims around Mount Kailash, the holiest mountain in the Himalaya
Complete a kora (circuit) of the mountain to cleanse your sins
Drive across the vast Tibetan Plateau and camp beside Lake Manasarovar
Enjoy a spectacular acclimatisation trek in the Langtang Valley in Nepal with great mountain views
Departures:
Jan
Feb
Mar
Apr
May
Jun
Jul
Aug
Sep
Oct
Nov
Dec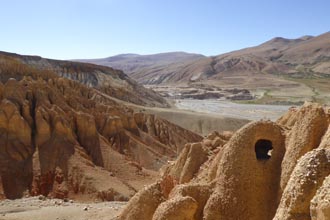 Take a three day acclimatisation trek in the Himalayan foothills of Nepal
Tour the fascinating sights of Lhasa and visit the cave hermitage of Drak Yerpa
Fly 800 miles across Tibet and past Mount Kailash to land at the airport of Ali, giving easy access to the ancient kingdoms west of Ali
Explore the mysterious kingdoms of Guge and Shangshung
Enjoy walks to visit cave dwellings, remote monasteries and ruined castles and visit the holy hot springs at Tirthapuri
Drive west to east across just part of the great Tibetan plateau, using the new road to Kathmandu from Tibet driving past Kailaish and through Kyirong and part of Langtang
Departures:
Jan
Feb
Mar
Apr
May
Jun
Jul
Aug
Sep
Oct
Nov
Dec
---
Introduction
Lhasa is the traditional capital of Tibet and the traditional seat of the Dalai Lama. One of the highest cities in the world at an altitude of 3,650 m, Lhasa literally means "place of the gods". For centuries it was forbidden for foreigners to enter Lhasa and today it still has the feel of a hidden kingdom. Standing on a plain over 3,600 metres above sea level, surrounded by towering mountains, it is easy to understand see why its name translates as 'Place of the Gods'.
---
Key Facts
---
Climate