Our grading system explained
Gentle
Gentle / Moderate
Moderate
Moderate / Vigorous
Vigorous
Vigorous / Strenuous
Strenuous
Expedition Grade
Italy

For the keen walker, Italy offers a fabulous variety of scenery and challenges from the pink-hued rock faces of the Dolomites, to the stunning alpine landscape of Monte Rosa, and to the rugged coastlines of the Amalfi Coast and the Aeolian isles.
When is the best time to travel to Italy?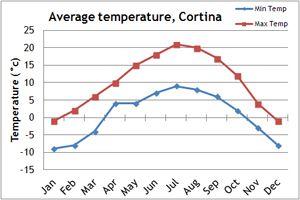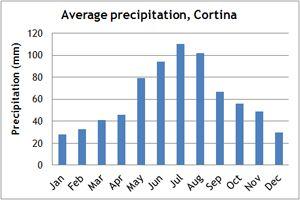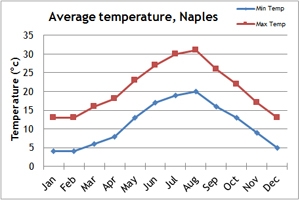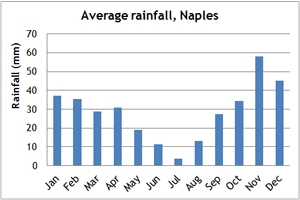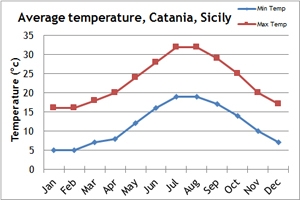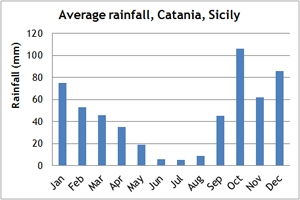 Our climate charts will give you an idea of the weather conditions in Italy.
The Dolomites tend to receive less annual precipitation than other parts of the Alps, with mid-July to September being the best time of year to visit the Dolomites on a trekking holiday. In September and October, the temperatures drop, but conditions usually remain stable, so it is still a good time to travel. Temperatures drop and snow falls between December and March, turning the Dolomites in to a winter wonderland for skiing and snowboarding. Spring brings rain, but also green valleys and carpets of wildflowers.
Capri & the Amalfi coastline and the volcanic Aeolian isles including Sicily, enjoy a typically Mediterranean climate with hot summers and mild winters.The peak summer months can experience high temperatures of between 25 and 30 degrees although cooling sea breezes make it feel more comfortable. Spring and autumn are the optimum time to enjoy a walking holiday in southern Italy with warm days, clement evenings and plenty of sunshine. In the winter time, temperatures fall considerably and rainfall increases making it less suitable for walking in either Capri or Sicily.

If you can't make the dates of our group departures, then take a private departure on dates to suit you, or we can create a Tailor Made holiday to Italy, especially for you and your family or friends.