Our grading system explained
Gentle
Gentle / Moderate
Moderate
Moderate / Vigorous
Vigorous
Vigorous / Strenuous
Strenuous
Expedition Grade
What makes China so special?
China is transforming itself from an ancient society into a modern-day economic dynamo and, after many years of isolation, is opening its arms to visitors. This new found confidence, coupled with an abundance of cultural, historic and scenic sights make it a must-see destination.
At almost 10 million square kilometres in size and with a population of well over a billion, China is truly a country of epic proportions. Its turbulent 20th century history includes military occupation and a Communist revolution on the way to its status as a contemporary super power, and a walking holiday in China offers the chance to experience both its mixture of 21st century life and ancient traditional culture.
Conveniently close to the most impressive sections of the Great wall, Beijing is a dizzying metropolis full of exciting places to spend a few days, but head out into the countryside and you'll discover some truly breath-taking scenery that offers a very different atmosphere. The magnificent landscapes make for some outstanding walking and trekking in China and nowhere offers more scenic walking opportunities in China than the monumental Great Wall. With its natural beauty and immense historical interest it is undoubtedly the most important destination for a walking or trekking holiday in China.
China

Great Walls, terracotta warriors and Forbidden Cities from an ancient past, contrast with a dynamic modern-day society to make China one of the world's most compelling destinations.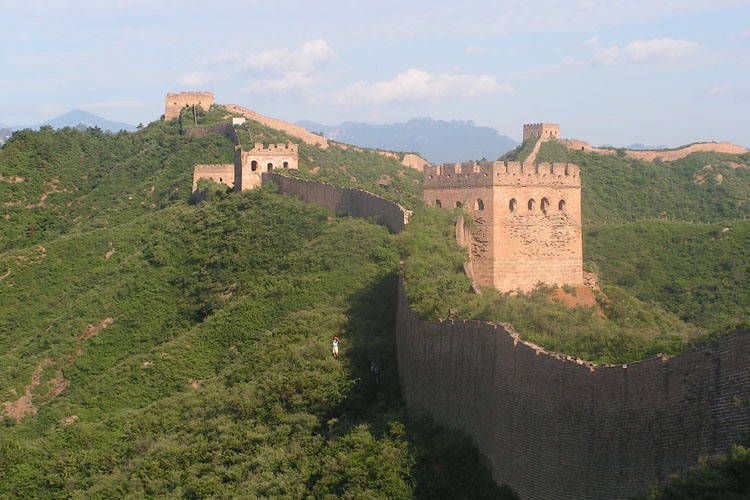 Mountain, sea and city – the Great Wall in all its splendour
Hotel and guesthouse accommodation
The cultural highlights of Beijing
Optional extension to see the magnificent Terracotta Warriors in Xi'an
Flight inclusive from £2845, Land only from £1895