/
/
Article
/
Uzbekistan - Top 10 Travel Essentials
Uzbekistan - Top 10 Travel Essentials
Our intrepid Operations Manager, Harry, travelled to Uzbekistan in November 2021 to review our Silk Road to Samarkand cultural tour as the country re-opened to visitors.
Harry spent ten days travelling between the Silk Road cities of Tashkent, Bukhara and Samarkand as well as to the Fergana Valley – home to many traditional Uzbek crafts. He absolutely loved his time there so we have used his new-found knowledge and expertise to bring you this handy travel guide with the 10 travel essentials you need to know when visiting Uzbekistan for the first time.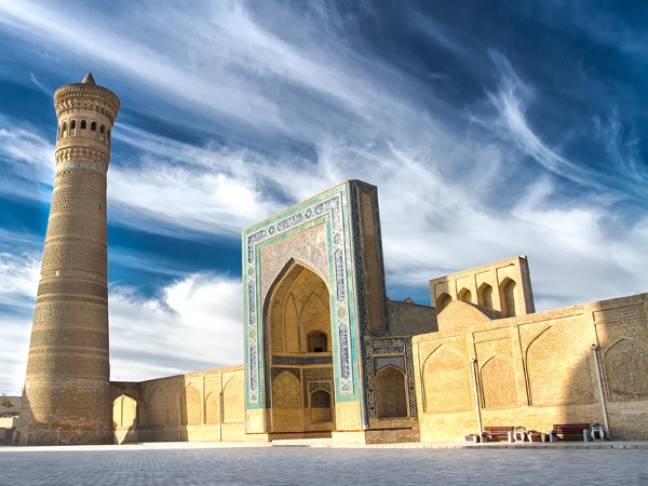 Are there any entry restrictions?
There are currently no entry requirements for Uzbekistan and British citizens don't need a visa to visit Uzbekistan for up to 30 days.

Uzbekistan is now fully opened for business with shops, hotels, restaurants, bars and tourist attractions all welcoming tourists back. You may find some Covid prevention measures still in place but these are minimal.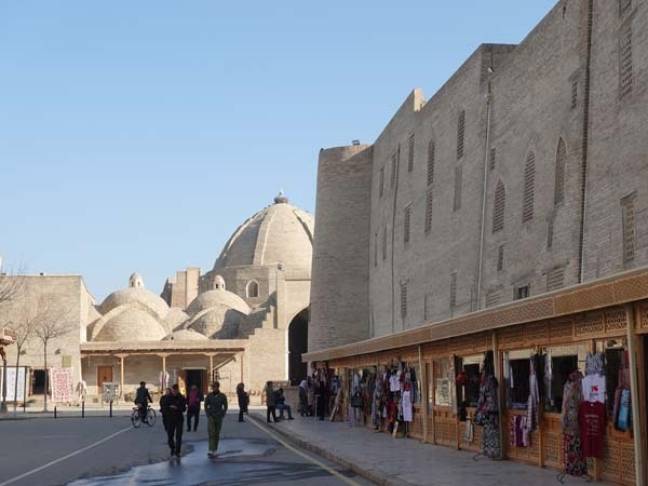 What is the best time to visit Uzbekistan?
You can visit Uzbekistan anytime from March to November but the very best times are either the spring months of April to mid-June or September to early November. At both these times of the year the temperatures will be in the twenties with plenty of sunshine. The spring months will see some rainfall – leading to a riot of wildflowers in the mountains – whilst the autumn months are primarily dry.
The main summer months can be very hot, especially in the cities, with an average temperature of 32 degrees but as it's a dry heat it's not unbearable. The mountains are naturally cooler at this time of the year. If you don't mind wrapping up warm November is also do-able with crisp, bright days and far fewer tourists around. This is when Harry travelled through the Silk Road cities, often having the main attractions pretty much to himself.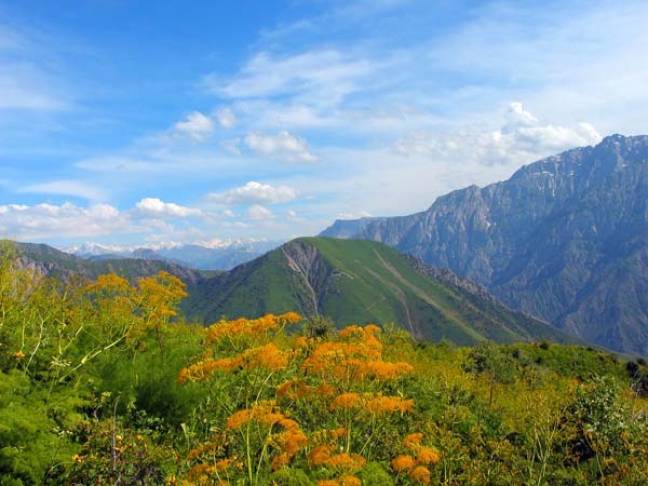 What are the must-see sights?
The Silk Road cities are top of most visitors' wish lists: Bukhara, Khiva and Samarkand all offer a wealth of historic and architectural treasures but each has its not-to-be-missed sights.
The preserved medieval city of Bukhara is like an open-air museum and has numerous ancient monuments and mosques to wonder at. Foremost amongst these is the Kalyon Minor with its exquisitely carved minaret and vast courtyard surrounded by hundreds of columns and domes. Harry thought it was absolutely breathtaking and was his top sight. In Khiva the architectural complex called the Ichan Khala is the star attraction. Another medieval walled city the streets are filled with beautiful mosques, madrasahs, mausoleums, minarets and even palaces dating back to the 10th century. Samarkand's undoubted highlight is Registan Square one of the world's greatest examples of medieval Islamic architecture with its mesmerising blue mosaic tilework and towering arches, minarets and domes.
Beyond the fabled Silk Road cities Uzbekistan has many other impressive cultural sights including the ruined fortresses and cities of the Kyzylkum Desert and the traditional artisan workshops of the Fergana Valley famed for their fine handmade carpets, textiles, jewellery and ceramics.
For those who would like to see a different side of Uzbekistan the picturesque mountain ranges of Nuratau and Chimgan reveal the country's natural beauty and offer good walking trails and welcoming village homes.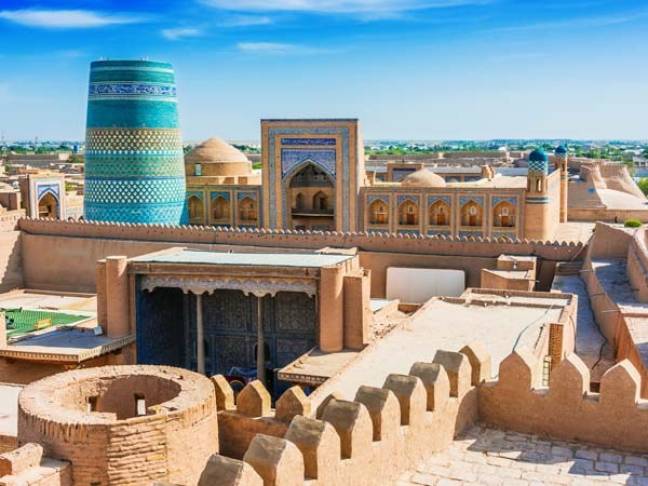 What is the food like?
One of Harry's favourite things about Uzbekistan was the food, especially 'Plov' which is the national dish. Plov is a hearty dish of rice, chickpeas, vegetables and spices topped with meat or occasionally hard-boiled eggs. Shashlik, or grilled meat kebabs, are another popular dish available pretty much everywhere. Hotel breakfasts are buffets with lots of eggs, cheese, bread and fruit.
Although the Uzbek diet is rather meat oriented, meals do come served with fresh salads as well as a delicious round, flat bread known as 'non' - another of Harry's favourites. The bread is often cooked in a tandoor oven with a dip pressed into the centre of each loaf. It's lovely and crusty on the outside and soft and fluffy inside; 'totally moreish' in Harry's words. Fruit, both dried and fresh, is plentiful especially after the autumn harvests. It's well worth visiting a market on your trip where you will see an abundance of fruit, nuts, bread and spices.
Throughout Uzbekistan every meal is washed down by cups of green tea. You can ask for sugar with it but don't add milk. As tradition dictates, the tea will be poured and re-poured between the cup and the pot three times before it is served.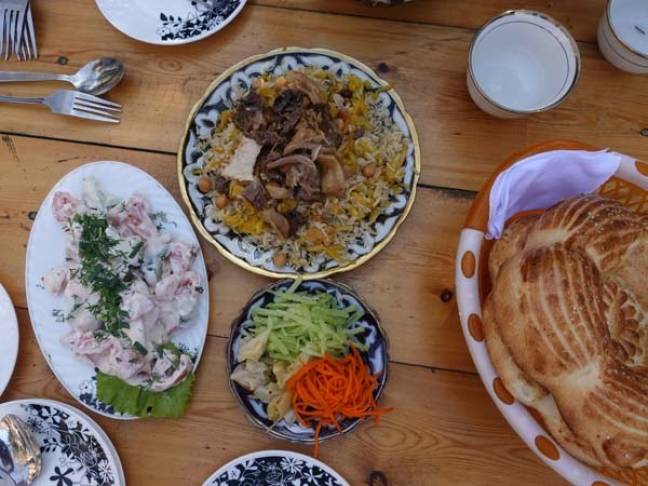 What are the people like?
In Harry's words 'the people were absolutely lovely - the best thing about Uzbekistan'. Known for their generosity and warm hospitality the Uzbek people will do anything to help you out. You should expect to be offered a cup of tea wherever you go, often accompanied by a tasty little snack.
English is not so widely spoken as in other countries (Uzbek and Russian are the main languages), especially outside the tourist centres, so expect to communicate with lots of smiles and hand gestures. If you're doing our Silk Road Mountains & Monuments walking holiday, you will stay in small family run guesthouses in the mountains where you will fully experience the local hospitality and get a real taste of traditional Uzbek life.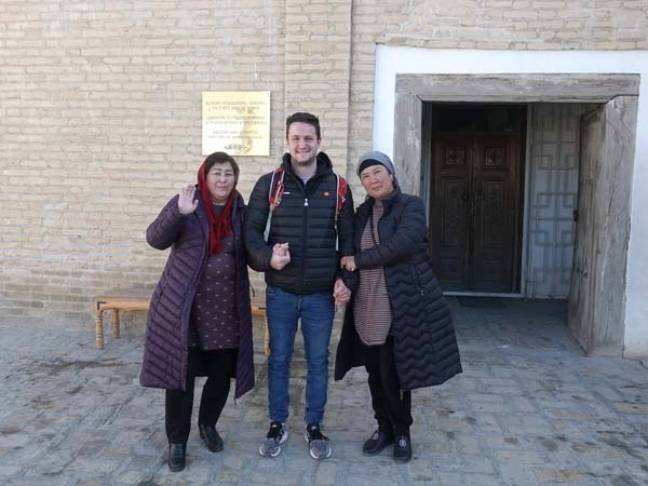 Money matters and what to buy
Uzbekistan is still predominantly a cash economy so credit cards are not generally accepted. We recommend taking US dollars which are the easiest currency to exchange. There are ATMs in the cities but you can also exchange money in banks and some hotels. Just use legitimate outlets and make sure your dollar notes are in good condition or they may not be accepted. Goods are always priced in the local currency – the Uzbek Som.
Uzbekistan has a very long history of exceptional arts and crafts production especially in glazed tiles, ceramics, fine jewellery, textiles and handwoven silk or woolen carpets. The Fergana region remains at the heart of this tradition and if you travel there on our Fergana Valley extension, you will visit workshops where you can see the traditional production processes still being employed. This is one of the best places to buy original works as they will be top quality and excellent value – you can always try a little bartering if you're confident. If you're not going to Fergana you can also buy handicrafts in the main Silk Road cities. Your guide will help identify shops for you.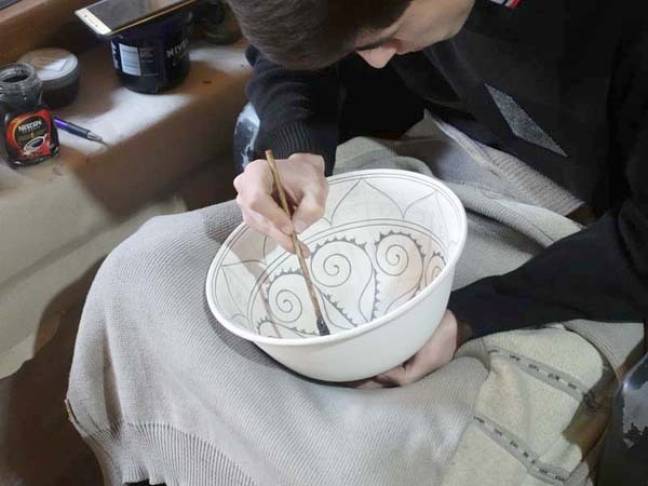 What should I wear?
The usual holiday wear is fine as there is no dress code for tourists. Shorts, t-shirts and jeans are all acceptable in public. However, when entering religious sites you should dress respectfully - a long-sleeved shirt, and trousers or skirt to cover knees is advisable. Women should also carry a head scarf for wearing in Muslim sites. When entering certain religious sites you may be required to remove your shoes so a pair of slip-ons could prove useful.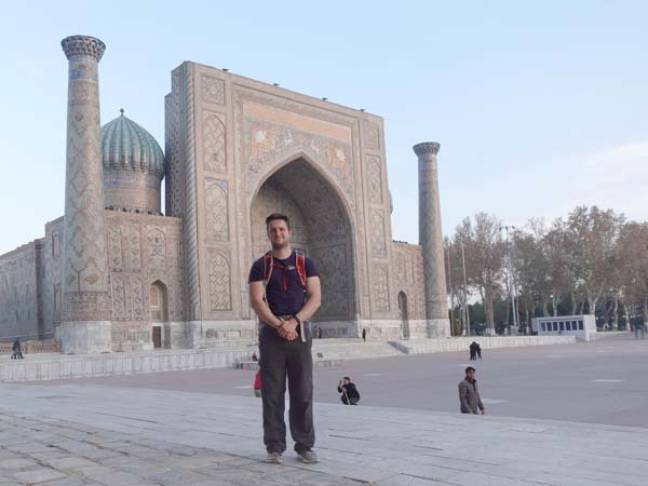 How easy is it to get around?
Very easy is the simple answer. Uzbekistan has a pretty good road network between the main cities as well as a fast rail network including bullet trains to/from Tashkent. These are not as quick as the Japanese version but nonetheless pretty impressive when compared to our 125s!
Harry's tip is to visit a metro station in Tashkent. The Tashkent Metro opened in 1977 and was designed and built by Soviet planners and architects, often using local materials such as marble from the Nurata region. Not only is the metro incredibly clean, safe and cheap but the stations are all uniquely and beautifully decorated, celebrating aspects of Uzbek life and culture. They are quite the sight to behold!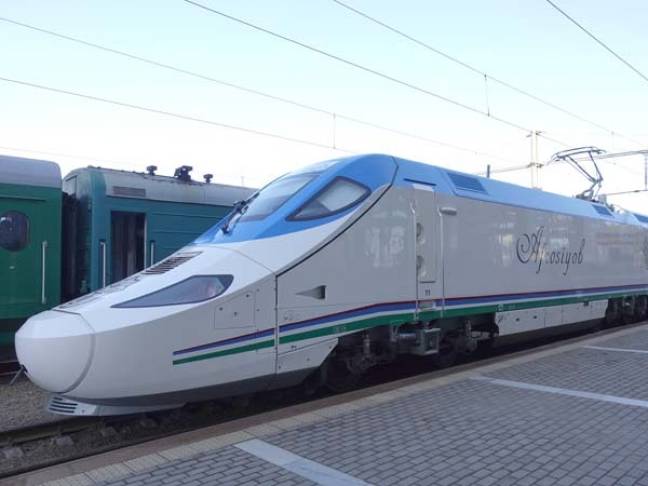 What is the accommodation like?
The main tourist centres of Uzbekistan have a decent selection of mid-range, 3 star equivalent hotels that provide a good standard of comfort and facilities. Most are modern with en suite rooms and generous, buffet breakfasts. Outside of Tashkent there are very few luxury options, but as you'll be spending little time in your room, that shouldn't be a problem. We choose well-located hotels in Bukhara, Khiva and Samarkand to ensure easy access to the main sights, shops and restaurants.
For our Silk Road Mountains and Monuments walking holiday we use small, family run guesthouses in the mountain villages. Facilities are more simple, and sometimes shared, but this is more than compensated for by the warm welcome and generous hospitality you will experience. Most have gardens and shady terraces where you can sit and relax after a day walking the trail.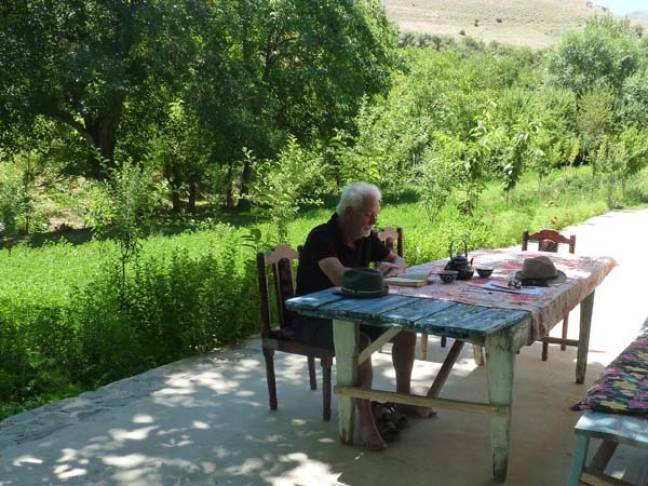 Do I need a guide?
Although you can travel safely and easily in Uzbekistan on your own your experience will be considerably enhanced if travelling with a guide.
Covid restrictions, language difficulties, food choices, public transport and money matters are all much easier to navigate if you've got a local expert to explain, clarify and lead you through. The Uzbek guides we use on our Silk Road tours and walking holidays are all well-trained and extremely friendly and knowledgeable. They will help bring to life the rich cultural heritage of the Silk Road and give you a greater understanding of the country's fascinating history. They will also coordinate all your arrangements and make sure your holiday runs as smoothly as possible. In fact all you need to do is relax, soak up the atmosphere and enjoy an amazing adventure in a remarkable country.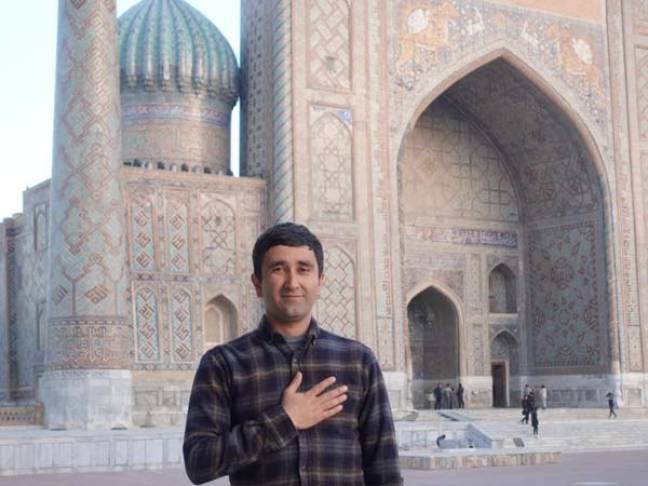 Find out more about our holidays in Uzbekistan or contact Harry if you have any questions about travelling the Silk Road:
Silk Road to Samarkand cultural tour