/
/
Article
/
Top travel destinations for 2018
Top travel destinations for 2018
Find inspiration within our selection of popular travel destinations for 2018.
Find inspiration within our selection of popular travel destinations for 2018.
1. Nepal
A journey to Nepal will be one you will never forget. Considered to be one of the most exciting Himalayan nations, Nepal has plenty to offer the keen traveller, from fascinating culture, to spectacular mountains. Discover the picturesque high mountains of the Everest region, the beautiful scenery of the Annapurnas or, if you prefer an even more remote experience, visit the mysterious desert landscapes of Mustang in Wild Nepal.
View our trips to Nepal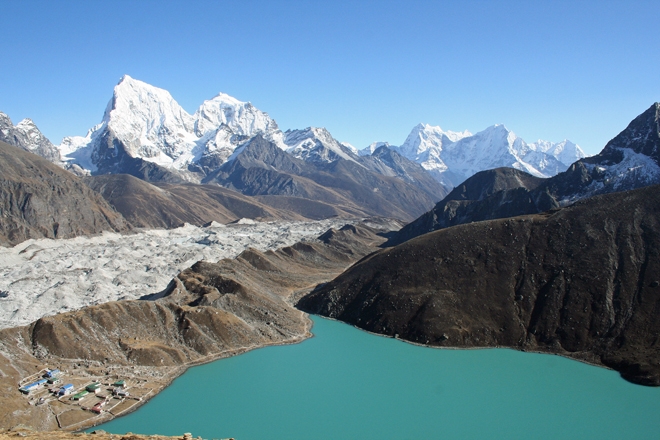 Everest and Gokyo Lakes. Image by G McGeorge
2. Bhutan
The small yet majestic Kingdom of Bhutan is situated in a more remote part of the eastern Himalaya, with an abundance of historical culture including iconic monasteries and colourful festivals. If you are seeking a more energetic experience, Bhutan offers both walking and trekking for different physical levels, ranging from gentle walks through hidden valleys with visits to atmospheric temples, to a unique exploration of the region around Bhutan's highest mountain, Gangkar Punsum. Without doubt, Bhutan is the perfect location for an unforgettable Himalayan adventure.
View our trips to Bhutan

3. Burma

Burma and the lives of its people have seemingly remained immersed in ancient ways, beliefs and traditions, little touched by modern-day western customs and values.Burma has many highlights to offer the curious traveller including, Mandalay – the cultural heart of the country, Bagan – an immense plain filled with exquisitely crafted temples and monuments; and the picture-perfect region of Inle Lake, where floating villages are home to fishermen and farmers.Explore these attractions on foot, by embarking on a relaxing river cruise, or for a different perspective, cycle through this fascinating part of the world.
View our trips to Burma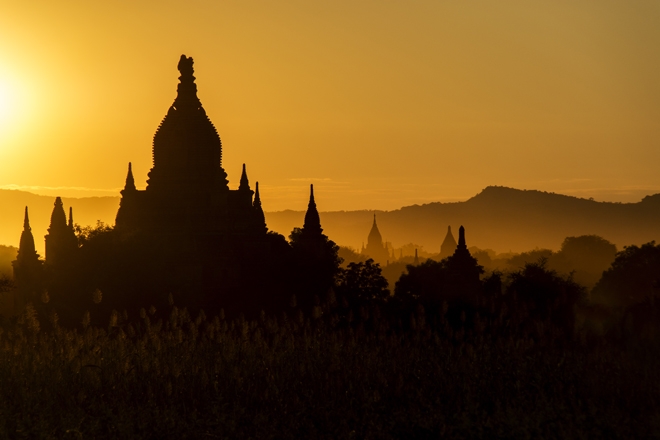 Bagan Sunset. Image by A Harrison
4. Italy

With its diverse and stunning regions, Italy boasts an abundance of superb scenery for walkers to enjoy. Combined with a wealth of historical interest, delicious food and almost guaranteed sunshine, Italy is the perfect place to escape to. Enjoy walking amidst the dramatic landscape of the stark, yet beautiful rock formations of the Dolomites, or take in the spectacular views and cosmopolitan coastal towns of the gorgeous Amalfi coast. If you would prefer a more relaxed break, visit the UNESCO protected Aeolian Islands, a little piece of volcanic paradise with breathtaking views of Mount Etna.
View our trips to Italy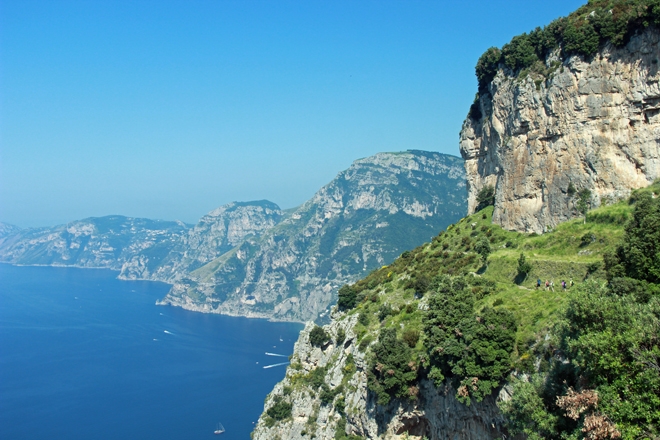 Path of the Gods
5. Japan

Japan is an exciting mix of old and new, blending 21st century technology with a deeply spiritual and traditional culture.With mountain ranges covering around 80% of Japan's islands, the mountains and countryside are sparsely populated; home only to small and remote villages.These areas offer walking and trekking opportunities along historic, ancient trails, really giving you a 'behind the scenes' insight into the traditional spirituality of this amazing country.In contrast to this, a visit to Japan would not be complete without spending some time in high-tech, contemporary Tokyo or Kyoto, making any holiday in Japan absorbing, intriguing and utterly enjoyable.
View our trips to Japan
6. India

India is an incredibly diverse country with so much to offer. Immerse yourself in India's vibrant culture with a visit to bustling, urban Delhi, or in contrast, take a relaxing cruise along the tranquil backwaters of Kerala in southern India. Aside from the impressive scenic and cultural diversity, India is rightly renowned for its wonderful wildlife, including majestic tigers and the rare One-horned rhino which can be seen in the Kaziranga National Park.If you're seeking more adventure, why not journey to the snow-capped peaks of the Indian Himalaya for some epic trekking, or explore the dramatic deserts of Rajasthan.
View our trips to India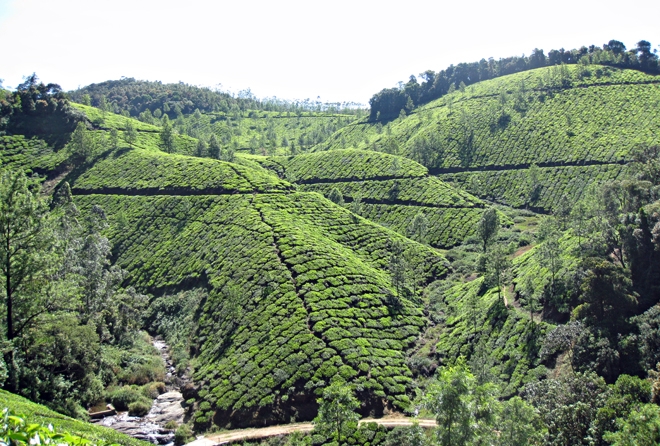 Tea estate, Munnar
7. Sri Lanka

The stunning shores of Sri Lanka have been attracting travellers for centuries, captivated by the island's natural wonders and extensive cultural heritage. Despite being a small island, Sri Lanka has incredible diversity: tranquil white-sand beaches, mangrove lagoons, mysterious mist-swathed hill country and rainforest abundant with wildlife. Sri Lanka's most noteworthy cultural and natural sights include: the spectacular ancient ruined cities of Mihintale, Anuradhapura and Polonnaruwa, the charming northern town of Jaffna, the rock fortress of Sigiriya and the amazing cave temples in Dambulla. Sri Lanka's diverse wildlife can best be enjoyed at Yala, its premier National Park, whilst Blue whales are often sighted off its coastal waters.
View our trips to Sri Lanka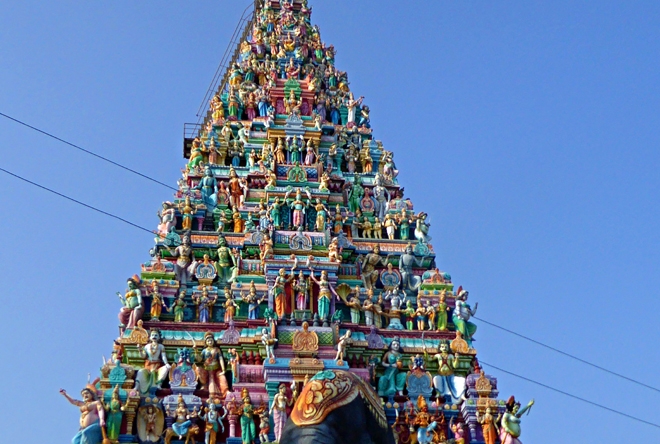 Naga Pooshani Ambal kovil hindu temple, Nainativu Island
8. Peru

This superb country not only offers picturesque scenery and fantastic walking opportunities, but also has a distinctive culture and fascinating history. Everywhere you will see reminders of the country's rich past, from Spanish Colonial churches, to Quechan villages to Inca ruins, with those at Machu Picchu being the most iconic of all.Superb walking options include Peru's famous Inca Trail, one of the most popular trekking trails in the world, whilst In the north of Peru, the mountain town of Huaraz provides a gateway to the high summits of the Cordillera Blanca, including Pisco Peak – a high altitude trekking peak challenge for the keen adventurer.
View our trips to Peru
9. USA

The western states of the USA are home to an plethora of stunning National Parks filled with some of the most breathtaking and iconic scenery in the world.Utah in particular has many natural wonders including the intricately carved, multi-coloured rock spires or 'hoodoos' of Bryce Canyon, the vast, carved landscapes of Canyonlands and the towering red rock faces of Zion National Park.This striking scenery overflows into the neighbouring state or Arizona where the unlimited depths of the Grand Canyon and its unparalleled beauty, form the landscape of the most celebrated park in the region.
View our trips to the USA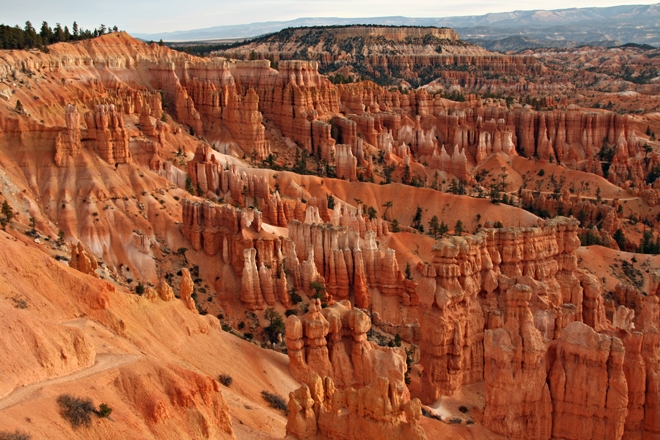 Bryce Canyon. Image by A Parsons
10. Vietnam
From top to bottom, Vietnam is a sensory overload with its compelling natural beauty, charming people, captivating history and wonderful cuisine.Whether you choose to explore the vibrant life of downtown Hanoi, see the characterful architecture of the port of Hoi An, enjoy the transcendent beauty of Ha Long Bay, cruise along the peaceful waters of the Mekong river or mix with the friendly locals sharing their delicious local cuisine – your trip to this beautiful country will leave you with amazing and long lasting memories.
View our trips to Vietnam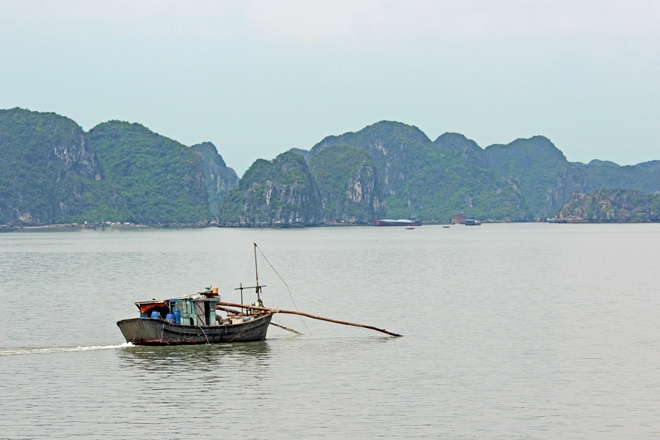 Ha Long Bay