The trek begins…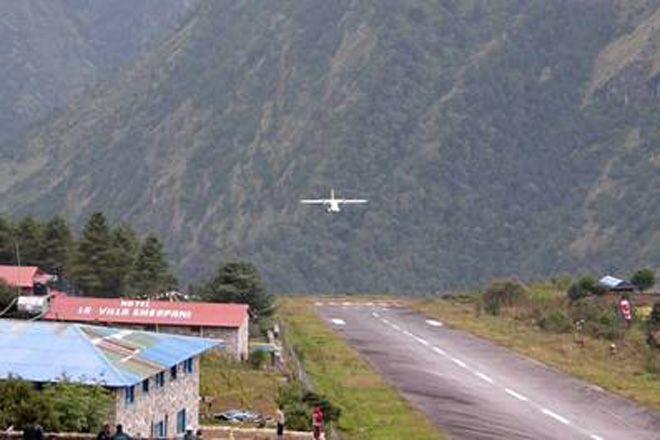 Lukla Airport. Photo courtesy of V Sydenham

Namaste Ama Dablam
"In a thousand ages of the Gods
I could not tell thee of the glories of the Himalayas"
Skanda Purana
What a trip! Let me try and tell you. My expectations of this trek were very high but the reality exceeded them all. Just a brilliant experience. These are just a few of the highlights:
The Lukla Flight - With growing excitement we set off in the early morning to Kathmandu airport for our flight to the mountains. High winds at Lukla mean we were delayed for more than 5 hrs - plenty of time to get to know the rest of the group and for a few nerves to start jangling. Time to go! Out on the tarmac for a first view of our twin engined Dornier that will lift us into the high mountains. Squeezing into the plane we're ready to go. The cockpit door is always open and we can see the instrument panel telling us we are getting higher. Spectacular view of the Himalayas on our right. A frequent flyer on the route points out Everest in the distance and before we know it the runway at Lukla is ahead, improbably laid out on a mountainside before us. Swooping down we fall below the surrounding ridges and begin our approach. Everyone is transfixed by the sight of the runway rushing up to meet us. Deep breathe and we are down, applause breaks out, we are in Lukla!
Everest Trails - After a comfortable night at Lukla we are ready to hit the trail. Our path takes us past the end of the runway and we pause to watch a few more planes swoop in. We are walking at just over 9,000 feet now and don't really feel like the air is any thinner but we know we are going much higher in coming days. The trail is delightful, stony paths leading through forests and small villages and then beside the Dudh Kosi river. We make our first suspension bridge crossing, pretty stable!

Trek Staff and Lodges - Our trek staff were fantastic. Always patient, always willing to answer questions and always looking out for us they made the experience so much richer. Our assistant guide Kami Tesring Sherpa had climbed on an Everest expedition (reaching the south col) and even invited us into his family home in Khunde for tea and to meet his family.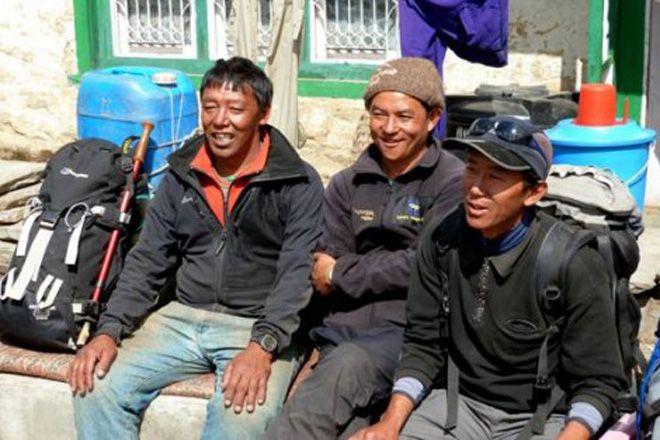 Photo courtesy of V Sydenham

One of our party was a dab hand with the guitar so we got into the habit of having a good old sing song in the evenings. These impromptu concerts generated a lot of interest with the lodge staff and we had many evenings where we would take it in turns to sing and dance, trying to teach each other the words and dances - great fun. I think they were better at western songs than we were with Nepali ones especially the Okey Cokey which was hilarious! The Everest Summit lodges we stayed in were excellent. Always sited in great spots and with very comfortable rooms and great food. We even had hot water bottles!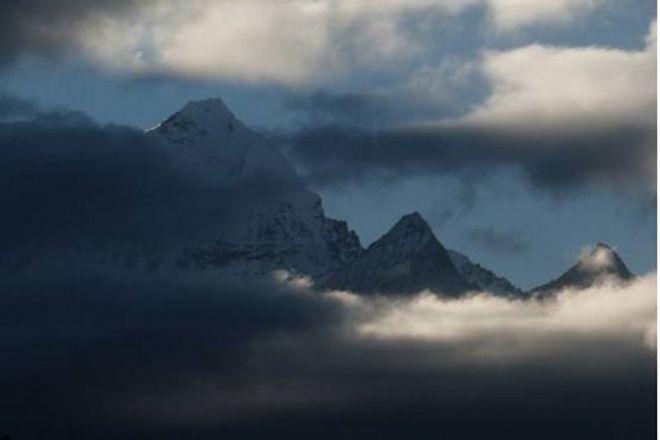 Photo courtesy of V Sydenham

Up to Namche Bazaar and first sight of Everest - The trail today is much steeper and its quite slow going. In the early morning there is a lot of foot traffic on the way down to Lukla and plenty of Donkeys and Yaks - remember to keep hill side! Later its quieter but the roar of the Dudh Kosi river is ever present. In a while we cross it by the Hillary Bridge - its a long one but we are old hands at this now!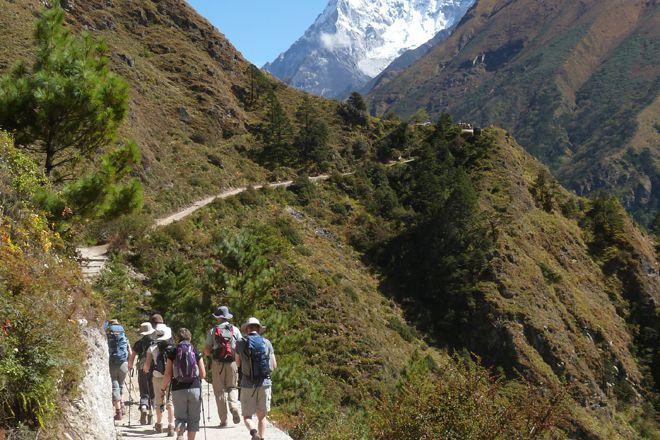 Photo courtesy of V Sydenham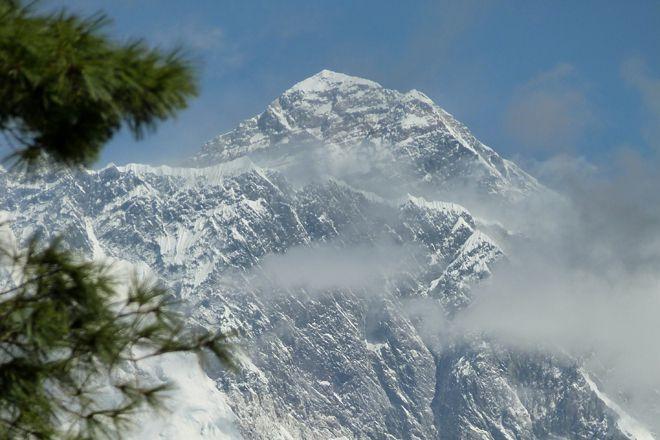 Not long before we round a bend in the trail and through the trees we can see Everest! So beautiful and seems so close! Many photos are taken here! Photo courtesy of V Sydenham

To be continued...