/
/
Article
/
Saudi Princess Launches Everest Climb for Breast Cancer Awareness
Saudi Princess Launches Everest Climb for Breast Cancer Awareness
This May, ten women from Saudi Arabia will tackle Everest in a charity trek to raise awareness about breast cancer, and women's health. The group, which has been assembled by Princess Reema Bint Bandar Bin Sultan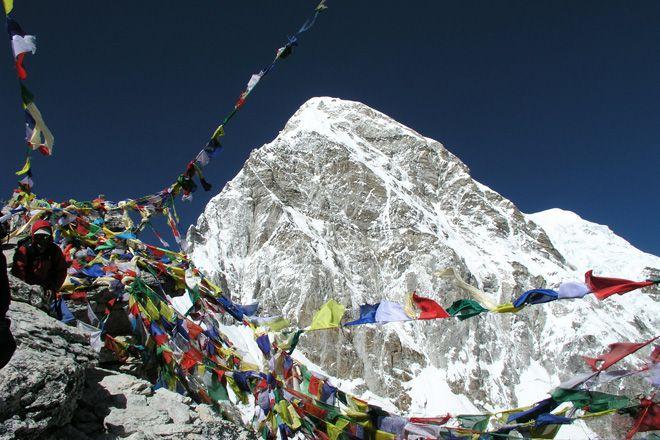 Everest. Photo courtesy of G McGeorge
This May, ten women from Saudi Arabia will tackle Everest in a charity trek to raise awareness about breast cancer, and women's health. The group, which has been assembled by Princess Reema Bint Bandar Bin Sultan Al-Saud, in collaboration with the Zahra Breast Cancer Association, hope that their Everest Base Camp trekking challenge will be watched by many and promote solidarity, education and fitness.
Princess Reema is a long-time campaigner for breast cancer awareness and has already been involved in organising one Guinness World Record-setting charity stunt – the largest ever human awareness ribbon. Now, with patronage from the Saudi Ministry of Health and Ministry of Education, she hopes to inspire women at home and globally to keep fit and help spread public awareness of the causes and effects of breast cancer – especially the importance of being aware of one's own health in order to increase the chances of early detection.
As breast cancer affects adult women of all ages across society, the campaign will involve schools, universities, NGOs, and government and media bodies – and the team will be a diverse one, with the ages of the climbers ranging between 25 and 50. There will also be a series of supporting events within Saudi Arabia in the build-up to and surrounding the climb, which will begin on May 7; the team hope to complete their Everest Base Camp trekking by May 21.
A spokesperson for the project and breast cancer survivor, Ola Abbass Al-Marzouky, said that as well as promoting awareness and participation, the campaign's organisers hope it will encourage healthier lifestyles – with Saudi women at home being encouraged to walk for at least 15 minutes a day in solidarity with the climbers, for the duration of the climb.