/
/
Article
/
Our Top Five Island Idylls
Our Top Five Island Idylls
Whether a balmy tropical island, a remote desert island or even a naughty love island, our imaginations have been captivated by the romance of islands for hundreds of years. And in current times, the dream of an island idyll, distanced from the rest of the world, is even more alluring.
Whether a balmy tropical island, a remote desert island or even a naughty love island, our imaginations have been captivated by the romance of islands for hundreds of years. And in current times, the dream of an island idyll, distanced from the rest of the world, is even more alluring.
The islands of our imagination though are often very different from reality. By definition an island is a piece of land surrounded by water so can be nothing more than a tiny lump of rock in the middle of a river, or can be the size of an entire country just like our own home, the British Isles. Formed from the great forces of nature and hugely diverse in climate and habitat, they can be barren, inhospitable places or they can team with an immense variety of life, and they can also reveal the development of human cultures and activity over millennia of time.
It was a tough choice but here are our five favourite island idylls along with ideas on how you can discover them for yourself.
Galapagos Islands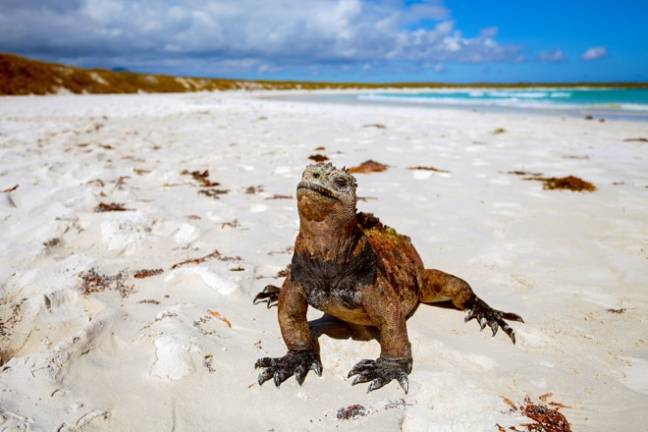 Lying over 1,000km off the coast of Ecuador, the Galapagos Islands are formed from underwater volcanic eruptions and are home to an incredible abundance of wildlife including a remarkable number of species found nowhere else on Earth. Made famous by Charles Darwin's studies into evolution, over 95% of the species discovered on his historic 1835 voyage are still present on the islands including giant tortoises, blue-footied boobies and marine iguana. An archipelago of six main islands and numerous islets there is huge potential for exploration both on foot and by sea. For a different perspective from the normal island-hopping cruise, we recommend our Gentle Walking Ecuador & Galapagos Safari. By staying in accommodation on a selection of islands you can more thoroughly explore the varying habitats and wildlife as well as gain an understanding of the culture and history of the communities that have made the Galapagos their home.
Easter Island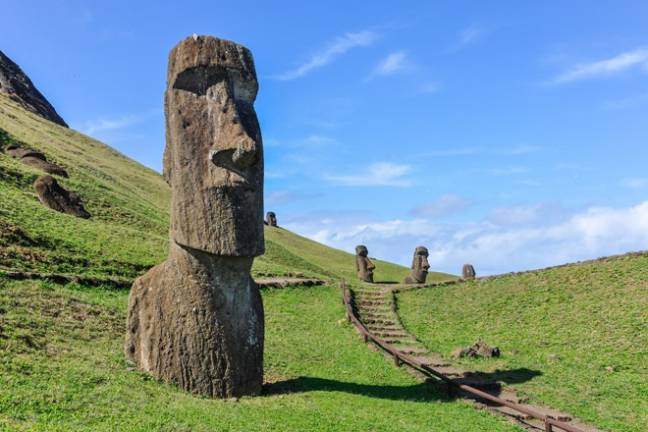 Like the Galapagos, Easter Island is an extremely remote volcanic island lying far off the coast of South America. But unlike the Galapagos it is human activity rather than wildlife that has immortalised the island for Easter Island is the place where you will find hundreds of giant statues known as Moai, that were carved from rock by the ancient inhabitants of the island before they mysteriously died out. The enigmatic maoi heads occupy a number of sites on the island, and together with rugged coastal paths and volcanic crater trails, offer an all-round island adventure. To make the most of the long trip to Chile, you can combine the remarkable land of the Moai with the rock pinnacles of Torres del Paine National Park on our Easter Island & Patagonia walking holiday.
Islands of Croatia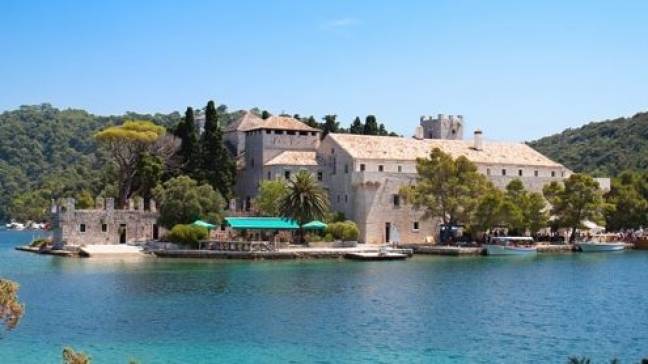 Much closer to home, Croatia benefits from a stunning 1,100 mile-long coastline studded with over 1,200 enticing islands. Steeped in traditional Mediterranean culture, each island has its own unique character and history, and many are suitable for walking with well-maintained paths and glorious views stretching out over the Adriatic. The multitude of coastal paths and sheltered bays also provide ample opportunity for a refreshing dip. Along with time in the magnificent cities of Dubrovnik and Split, our Gentle Walking Islands of Croatia holiday, visits the islands of Hvar, Mljet and Lopud for the perfect introduction to the idyllic Dalmation Coast.
Reunion Island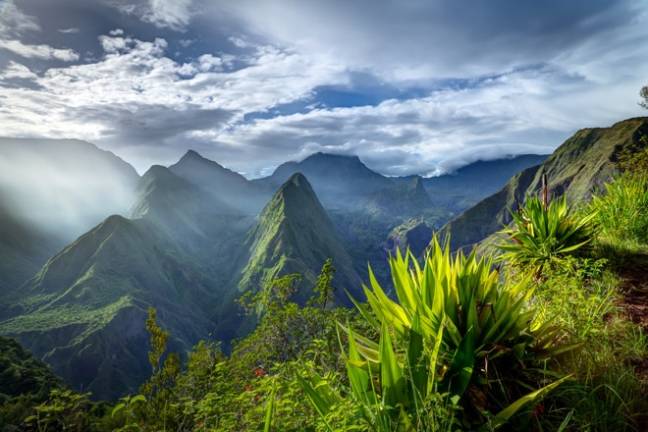 Around 3 million years ago, the Piton des Neiges volcano violently erupted out of the Indian Ocean and formed the tiny island of Reunion. Over time the Piton des Neiges became extinct and gradually eroded into three dramatic cirques - one of which can only be reached today by foot or helicopter. Further eruptions led to the formation of a second volcano, the Piton de la Fournaise, which remains one of the most active volcanoes in the world. Along with its rugged volcanic landscape the island is ringed by sandy beaches whilst the interior is full of waterfalls and pristine, tropical rainforest. Its rugged topography means there are superb opportunities for challenging walking and trekking reaching a high point of over 3,000m on the Ption des Neiges.
Sri Lanka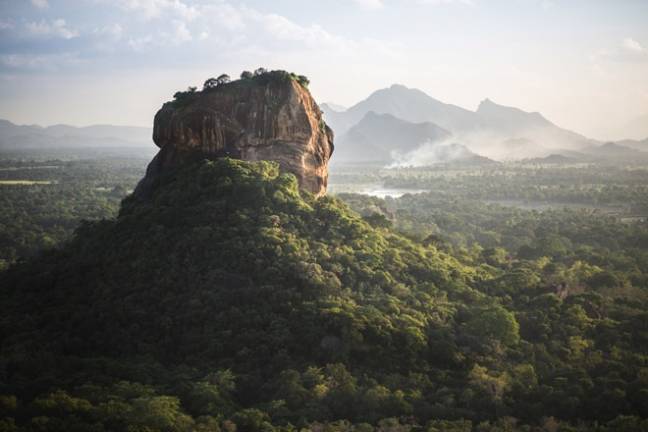 Another Indian Ocean island, slightly smaller in size than Ireland, Sri Lanka boasts an impressive array of natural and man-made wonders. With a documented history spanning some 3,000 years, it has an incredibly rich cultural and religious heritage. Among its many highlights are the World Heritage Site of Anauradhapura, the giant Buddha statues at Polonnaruwa, and the former citadel of Sigiriya - perched atop a towering rock outcrop. Jaffna Fort in the north and Galle Fort in the south, together with the tea plantations of the central highlands, are also evidence of the many foreign influences absorbed by Sri Lanka due to its strategic importance and key role as a trading hub.
Alongside its many cultural highlights, Sri Lanka offers a wonderful diversity of landscapes and wildlife. Trails through tea plantations, lowland jungle, cloud forest and mountain moorland all provide great walking or trekking opportunities. Whilst game drives at Wilpattu or Yala National Parks enable close up viewing of a plethora of exotic animals and birds including leopard. It's also one of the premium destinations in the world to see blue whales. To explore the many treasures of the 'teardrop island' from north to south take a look at our Definitive Cultural Tour. Alternatively, if you prefer something a little more active, try our Gentle Walking Sri Lanka holiday or, get off-the-beaten-track on our Hill Country Heights Trek which includes an ascent of Adam's Peak – the island's highest point.