Onwards and upwards - the trek continues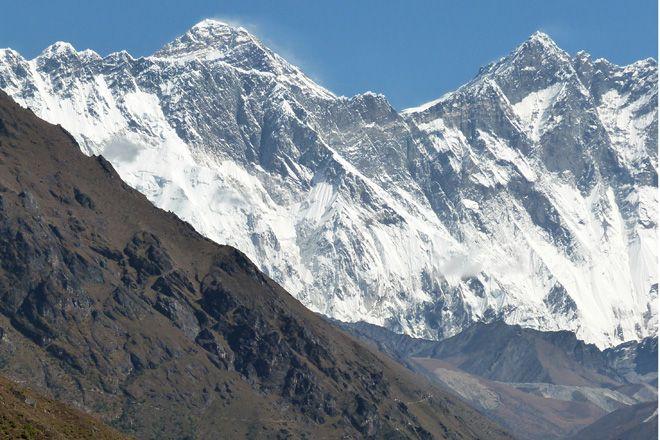 V Sydenham

After supper at our tea house in Namche, our guide produces a surprise - a DVD to watch -the 1953 film "The Conquest of Everest" It captivates us all and brings home to us where we are. Beyond Namche and ever upwards - A relatively short day after the long pull to Namche. One of our group describes the walk to Tashinga (11,000 feet) and our overnight stay as "the best two hour walk in the world" We stop many times to take photos and have stunning view of Everest, Nuptse , Lhotse and Ama Dablam in front of us.

My room has a view of Ama Dablam and I spend a magical hour watching the light change as night falls.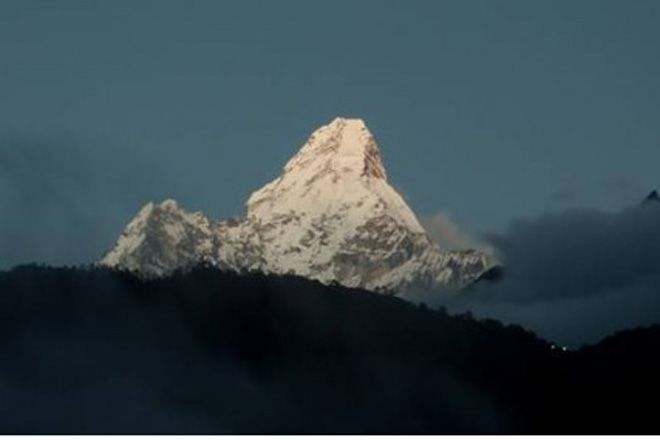 Ama Dablam at nightfall from my room at Tashinga (lights from Thyanboche Monastery on the horizon). V Sydenham

Beyond Tashinga we head up another level through Pine forests to the famous monastery at Thyangboche (12,665 feet) . We are all acclimatising well now although we take it slowly. No need to rush when you are passing through such wonderful country.
A leisurely lunch in the sunshine as we soak up the atmosphere of this special place then its time to carry on up to Pangboche with great views all the while. We break the journey with a stop at the nunnery at Debouche

We stayed overnight in the pretty village of Pangboche where we have stunning views of Ama Dablam. We are lucky enough to have a wonderful sunset casting an alpen glow over what some say is the most beautiful mountain in the world.


Next time, Ama Dablam Base Camp and beyond...