/
/
Article
/
Japan - our top 10 unmissable experiences
Japan - our top 10 unmissable experiences
Think about Japan and it's easy to imagine only high-rise, high-tempo cities, bullet trains and cutting-edge technology, but Japan has so much more to offer beyond its 21st century stereotype.
Japan is in fact a land of spectacular mountains and islands with deep cultural traditions and a profound spirituality; a unique and fascinating blend of ancient and modern with varied and beautiful landscapes, Japan is fast becoming the hottest destination for the discerning traveller.
Here's our guide to 10 of the most unmissable experiences that a holiday in Japan has to offer - in no particular order.
Walk in the mountains of Japan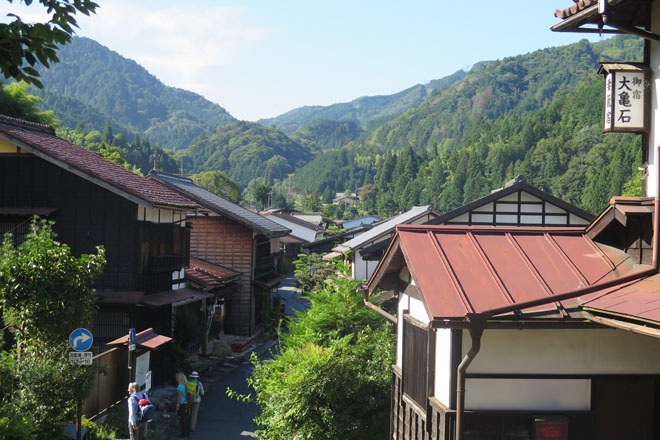 Japan is a surprisingly mountainous country with around three quarters of its interior covered by heavily forested mountains and volcanoes rising to upwards of 3,000m and criss-crossed by small rivers and ancient trails. With the vast majority of its population concentrated in the cities based on the coastal plains, the mountains are undeveloped and little-populated making Japan an ideal destination for keen walkers. Small villages and beautifully preserved post towns pepper the trails and offer welcoming accommodation and the chance to discover a traditional way of life that's a world away from high-rise Japan. Our Gentle Trekking Nakasendo Trail holiday is the perfect introduction to the mountains of Japan.
Visit Mount Koya
Situated high in the densely forested mountains of the Kii Peninsula, Mount Koya has been a place of worship since the 9th century when the very first temple was built here. Since then, more than 100 temples have emerged within the settlement, all devoted to Shingon Buddhism. This makes Mount Koya an excellent place to visit to gain an insight into the long-held traditions of Japanese spiritual life, especially if you spend a night in a temple (shukubo) and observe a Buddhist service in the morning.
Take a tour of Tokyo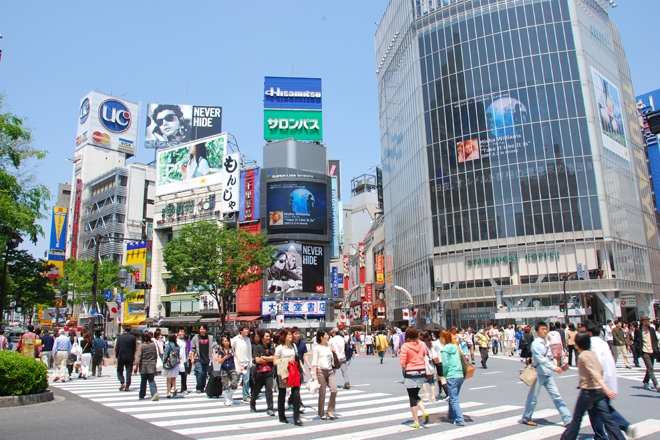 The sleek, neon-lit skyscrapers, indecipherable signs and frenetic energy of downtown Tokyo give it an alien quality more akin to a sci-fi movie then your typical urban sprawl. But amidst the futuristic cityscape there are excellent shops, restaurants and nightlife to enjoy and a surprising amount of historic and cultural interest to discover. Try a visit to the old quarter of Yanaka for a glimpse of Tokyo in days gone by, or visit Senso-Ji temple with its five-storey pagoda to see what skyscrapers looked like in ancient times.
Go island hopping
Japan is actually an archipelago of islands - some 6,852 of them of which 430 are inhabited. The largest island is Honshu which is also referred to as the Japanese mainland and contains the capital city of Tokyo and Mount Fuji, Japan's highest mountain. Most visitors to Japan will spend their entire trip on Honshu, but if you want to experience a bit of alternative Japanese culture, then a trip to one of the other islands makes for a fascinating experience.
Step back in time in Kyoto
Home to geisha, sublime gardens, imperial palaces, traditional wooden houses and hundreds of ancient temples and shrines, Kyoto is the cultural and historic heartbeat of Japan. The must-see sights include: the Fushimi Inari shrine, perched on a hill and reached through a gateway of seemingly endless vermillion gates known as torii; the Golden Pavillion with its dazzling gold-leaf exterior; Nishikikoji Market, where you can see a simply staggering variety of food for sale; and, if you'd like to see geisha girls in all their finery, head to the Gion district.
Stay in a ryokan or minshuku
One of the great joys of taking a walking or trekking holiday in Japan is the opportunity to stay in traditional accommodation in the form of ryokan inns or minshuku guesthouses. With their tatami-mat rooms, futon beds, simple styling, understated service and excellent food, they provide a wonderful contrast to the bland modern hotels of the cities. Many ryokan and minshuku also offer onsen baths for a total immersion in Japanese life.
Trek a pilgrimage route
The ancient trails the Kumano Kodo, in the remote Kii Peninsula, are a network of sacred paths that link important Shinto 'grand' shrines. Originally a path of devotion for emperors and noblemen the popularity of pilgrimage eventually spread to priests and commoners who rested at night in the post towns en route. Designated a World Heritage Site by UNESCO, the Kumano Kodo still remains an important pilgrimage route, akin to the Camino Santiago, but you don't need to be on a pilgrimage to enjoy its rugged mountain scenery, cedar tree lined trails, historic sights and traditional accommodation. Our Kumano Kodo Pilgrimage Trek is the ideal way to explore the route.
Enjoy an onsen - a hot spring bath
One of the great joys of walking or trekking in Japan is the chance to ease weary legs in a hot spring bath at the end of a day on the trail. There are thousands of onsens throughout Japan – outdoors and indoors - and many traditional inns offer this experience to travellers. A little daunting to first-timers, the etiquette and ritual surrounding an onsen can be off-putting but, if you can put modesty aside, the soothing thermal waters and contemplative atmosphere can be both physically and mentally uplifting.
Tantalise your tastebuds
Most westerners are familiar with the delights of sushi, but there is far more to Japanese cuisine than this rice-based delicacy. Renowned for being both tasty and healthy, Japanese cuisine is made from the freshest ingredients. Aside from sushi, things you could try the popular snack onigiri - seasoned/filled rice balls, udon - a hearty noodle based soup, yakitori - a Japanese meat brochette and shabu shabu - a wonderful, shared hot pot meal. If you stay in a traditional ryokan you will get to try some of the best cuisine in the land - made from delicious fresh, local ingredients and presented as though from the finest Michelin-starred restaurant.
Ride a bullet train
High speed bullet trains, or Shinkansen, were first introduced into Japan in the 1960s and still remain one of the archetypal symbols of modern-day Japan. Travelling at speeds of up to 200mph and carrying over 150 million passengers a year, riding a bullet train is most definitely a quintessential Japanese experience.
For these and other amazing experiences, take a look at all our walking and trekking holidays in Japan.