Everest Climbers clean up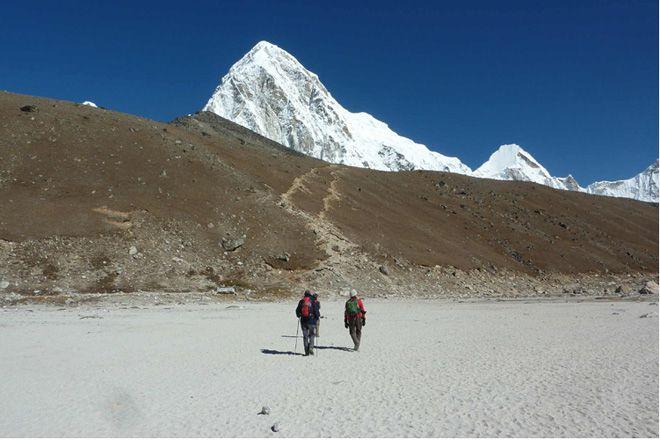 Trekking to Everest Base Camp. Photo courtesy of A Cutts
The BBC have announced news that for the 2014 climbing season, starting in April, climbers will have to bring back 8kg of rubbish per person as they descend from the summit. The rubbish collection will be controlled by the Sagarmatha Pollution Control Committee.
Traditionally climbers have put all their energy into reaching the summit and so waste has been left behind but the government are introducing this initiative in order to reduce the amount of rubbish. Climbers who do not abide by this new rule will not have their deposits returned.
We are pleased to hear this news as we think that the world's highest mountain should remain a great mountain wilderness, and be available for people to enjoy for many years to come. This new initiative will only affect climbers aiming for the summit of Everest, so our clients trekking to Everest Base Camp will not be affected.
We encourage our clients to drink boiled water whilst on trek rather than buy water in plastic bottles, in order to reduce waste.