/
/
Article
/
Dak Thok Festival on Family Adventure Holidays
Dak Thok Festival on Family Adventure Holidays
The region of Ladakh, in the Indian Himalaya, invites travellers from far and wide with its vibrant and welcoming culture – it is a joy to discover for adults and children alike. Our family adventure holidays to the region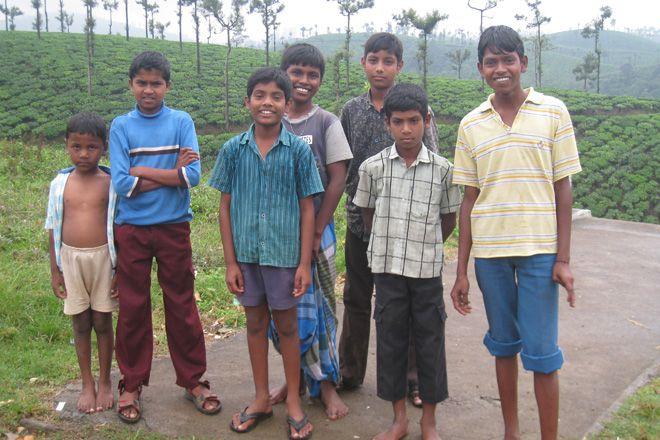 Local Children. Photo courtesy of L Denniff
The region of Ladakh, in the Indian Himalaya, invites travellers from far and wide with its vibrant and welcoming culture – it is a joy to discover for adults and children alike. We can tailor a family adventure holiday, specifically for your family, to the region. Take in inspiring temples and friendly villages, but perhaps the best way to immerse yourself in the local culture – whatever your age – is to attend one of its festivals. Every July/August, local families join in with pilgrims and visitors to celebrate the Dak Thok festival.
Although in India, Ladakh has much in common with Tibet. The majority of its population follow Tibetan Buddhism and celebrates festivals according to the Tibetan lunar calendar. This festival is named for the Dak Thok monastery, and literally means 'black rock'. Falling on the tenth day of the lunar month, Dak Thok is one of the Tsechu or 'tenth day' festivals that are held in honour of Padma Sambhava, the founder of Tibetan Buddhism. Padma Sambhava is said to have travelled in the Himalaya, reciting mantras and performing ritual dances to quell local spirits that opposed him. Tsechu festivals commemorate this with a series of ceremonial dances. The dances performed today have many meanings, and children visiting on family adventure holidays will no doubt appreciate hearing the stories behind them.
Other fun features of the festival that young travellers will enjoy include seeing the attendees decked out in their most colourful clothes, meeting the local children, exploring the markets, and trying the festival foods. The festival contains many of the same elements as those the world over, while at the same time being unique to its own culture. Such an event, set against the mysterious and spectacular mountain scenery, and full of music and colour, can't fail to provide warm and bright memories for the whole family to come away with.