Our grading system explained
Gentle
Gentle / Moderate
Moderate
Moderate / Vigorous
Vigorous
Vigorous / Strenuous
Strenuous
Expedition Grade
Pakistan

Northern Pakistan and the mighty Karakoram, home to the highest number of peaks over 8,000m to be found anywhere on the planet, including K2, the second highest mountain in the world at 8,611m/28,251ft
When is the best time to visit Pakistan?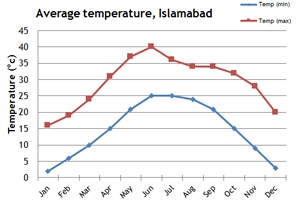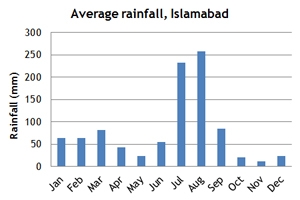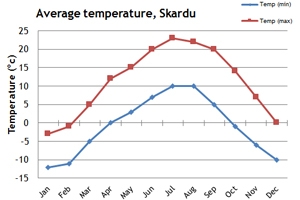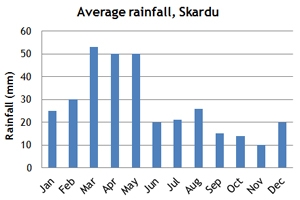 Our climate charts will give you an indication of the climate you may typically experience in different parts of Pakistan.
Much of Pakistan experiences four seasons - a cool, dry winter from December through February; a hot, dry spring from March through May; the summer rainy season, or southwest monsoon period, from June through September; and the retreating monsoon period of October and November. Temperatures in the summer months can rise to 40 degrees celsius and rainfall is unsurprisingly heavy during the monsoon rains.
However, being north of, and in the rain shadow of, the Himalaya, the Karakoram mountains receive little monsoonal rain and generally enjoy a warm, dry climate between June and August making them an ideal summer trekking destination. The cool mountain air keeps the temperatures at a far more pleasant level than other areas of the country, whilst the trails at lower altitudes will be full of colour following the spring rains in the region. As with all mountainous areas though, the weather can be unpredictable so it is always best to trek prepared for any eventuality!
Our treks to K2 Base Camp in the Karakoram mountains depart between June and August ensuring that you get the best possible weather conditions for your Pakistan trekking holiday.
If you would prefer to take a similarly challenging, high mountain trek in the spring or autumn then take a look at our trekking options in Wild Nepal and Bhutan.