One Step at a Time to Ama Dablam
It seems like a long time ago that I booked this trek but its now less than 3 months away! I usually try to be an early booker so I have something to look forward to for longer and having a date in my diary means my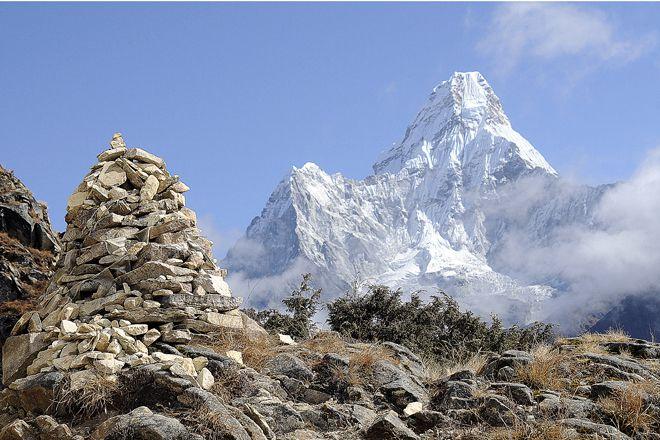 Ama Dablam. Photo courtesy of R Knox
It seems like a long time ago that I booked this trek but its now less than 3 months away! I usually try to be an early booker so I have something to look forward to for longer and having a date in my diary means my time won't get hi-jacked. I only live a couple of miles from the Mountain Kingdoms office in Wotton-under-Edge so it was easy to pop in and get all the advice I needed to choose the right trek for me but they are always there at the end of a phone and e-mail if that's not possible. It's a great office with maps and pictures of far flung places adorning the walls and the staff really know their stuff. Marketing Manager Jude Limburn's husband has actually summitted Ama Dablam! The Dragon door knocker tells you are entering a special place.
With so many fantastic Mountain Kingdom's treks to choose from why did I choose the Ama Dablam Base Camp Trek? I think it was a combination of the trek being just a little bit more demanding than the luxury lodges of Everest, only needing 2 weeks and the fabulous Mountain Kingdoms picture of the year sent in by a client from last year's trek. It looks such an incredible, stand out mountain – some say the most beautiful in the region. The chance of a flight around Everest at the end of the trek was also an added bonus that was just too good to turn down.
So, I began training in earnest back in April. I started quite gently with just a few long walks at weekends but now thinking its time to step up the pace a little so have begun to get out on my bike and have dusted down my trusty stepper machine which I used 20 years ago to train for my first trek in the Himalaya - its getting rather creaky now (a bit like me then!) but provides a good work out when its too wet to go out on the bike (most of July so far!). I'm the kind of person who responds well to being set a target so I'm aiming to complete 116,116 steps on the machine, which would be 4 steps for every foot of Everest's height (17,500 so far) – trust me, I'm an accountant in real life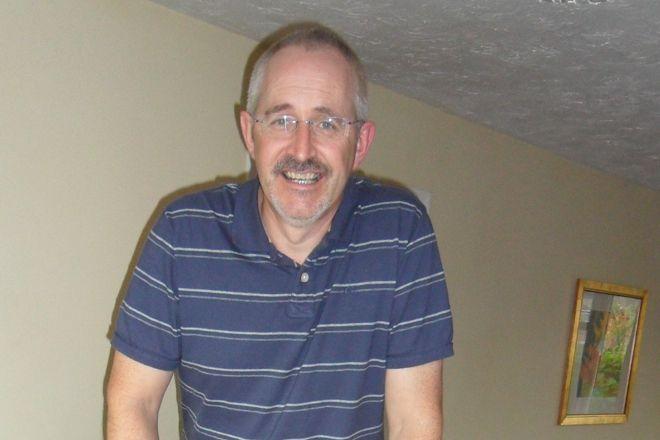 Stepping up the training! V Sydenham

I know from past experience that being as fit as you can be makes a big difference to the enjoyment you get from a trek. It doesn't get any easier as the years go by but maybe being a bit older (I'll be 51 this year) makes it easier to be disciplined about it? I completed the Mountain Kingdoms Inca Trail Trek to Machu Picchu last year with 2 chaps who were both about 10 years older than me but nevertheless very fit. Inspires me to think I have a good few years trekking left in me yet! Next week I'll be checking my jabs are up to date and sending my visa application off. Back to the stepper........17501, 17502, 17503.