/
/
Article
/
High Speed Internet at Everest Base Camp
High Speed Internet at Everest Base Camp
Those on an Everest Base Camp trek in Nepal have recently gained a new luxury: along with some of the world's most elevated hot showers and inside toilets, Everest Base Camp trekkers now have access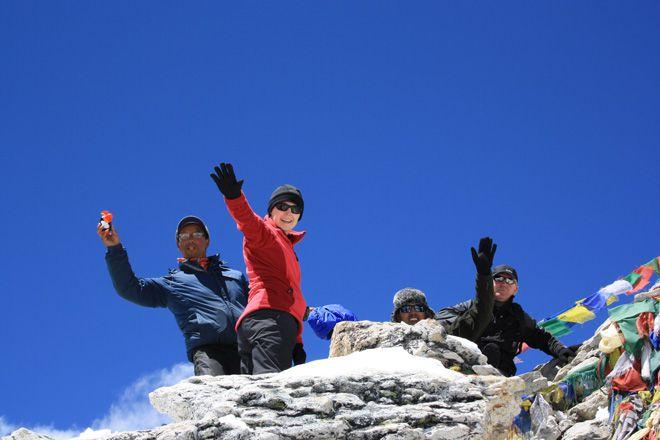 On Everest Base Camp Trek. Photo courtesy of R Kennedy.
Those on an Everest Base Camp trek in Nepal have recently gained a new luxury: along with some of the world's most elevated hot showers and inside toilets, Everest Base Camp trekkers now have access to high speed 3G internet. This is courtesy of Ncell, a Nepali telecoms company that is a joint venture between local investors and Nordic company TeliaSonera.
Ncell chief Pasi Koistinen demonstrated the 3G internet's capabilities by making the world's highest video call from the base camp.
This development will make it far easier for Everest Base Camp trekkers to let their families know that they've either reached the goal of their trek, or they're about to face the awesome challenge of an Everest summit attempt.
The high speed internet will also improve communications for the people living in the nearby Khumbu Valley. At present, telecommunication services are only available to a third of Nepal's 28 million-strong population. Ncell and TeliaSonera are committed to rolling out further connectivity across the country next year, giving mobile service to more than 90% of the nation's people.
This useful benefit for people on an Everest Base Camp trek is just a small part of a great project for Nepal as a whole.