/
Holiday
/
Armenia Walking Holiday
Yerevan, Armenia | Walking & Trekking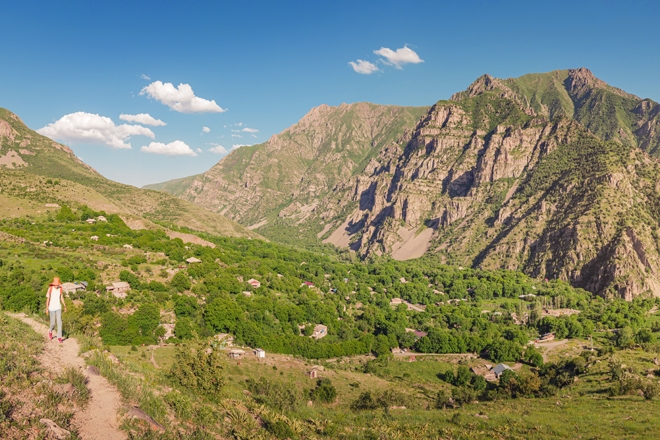 Grade:

?

Gentle / Moderate

Gentle: Suitable for people who enjoy easy-paced walks or exploring the countryside on foot.

Moderate: Suitable for anyone who enjoys hill walking.

Find out more...

Gentle / Moderate

Duration: 9 days from the UK
Walks on: 7 days
Private Departures Available
Flight inclusive from £2255, Land only from £1495
Discover majestic mountain landscapes and enthralling historical sights on this well-paced Armenia walking holiday.
Highlights
Explore the main historical sites including UNESCO World Heritage listed monasteries
Discover the vibrant capital Yerevan with its museums, markets and modern art
Enjoy well-paced walks on scenic mountain paths with breathtaking views
Walk a beautiful section of the Transcaucasian Trail to Goshavank Monastery
Stay in comfortable, en suite accommodation throughout
Reviews
Armenia was at the top of my wish list of countries to visit, and it did not disappoint when I finally got there. Land-locked and set on the edge of Europe and fought over by large, powerful neighbours on all sides for hundreds of years, Armenia is proud to be independent again. Dotted all over the mountainous terrain are the stunning ruined monasteries and churches that speak of its illustrious...
Seraphina Berry, Mountain Kingdoms
Next
Armenia is a beautiful, mountainous country with a long and proud history. The numerous medieval monasteries, unique alphabet, stunning wildflowers, soaring mountains and welcoming people are just a few of the reasons to visit. When you add in the delicious food and wine, and the small number of visitors, we think this is a great country to explore on foot.
Set at the cusp of Europe and Asia, you feel as if you are stepping from one continent to the other at every turn. Yerevan, the vibrant capital where your Armenian walking holiday starts has a European feel and a lively café culture. Towering over the city is the snow-capped Mount Ararat, now in Turkey and inaccessible to Armenians, but their principle national symbol from earlier times when Armenia was a large and much more powerful country. When you leave Yerevan and travel into the countryside, the way of life seems unchanged for centuries, with many people living in small, traditional villages growing their own food and owning their own cows, sheep and pigs. The Armenians are unfailingly friendly and delighted to welcome visitors into their villages.
The walks on this itinerary are mainly on good paths, and are a maximum of 12km long. Armenia is a mountainous country, and all the walks will involve some ascent and descent – there is very little flat land! There are no high altitude issues on the holiday, as the maximum you will reach is Mount Artanish at 2,461m.
Private Departures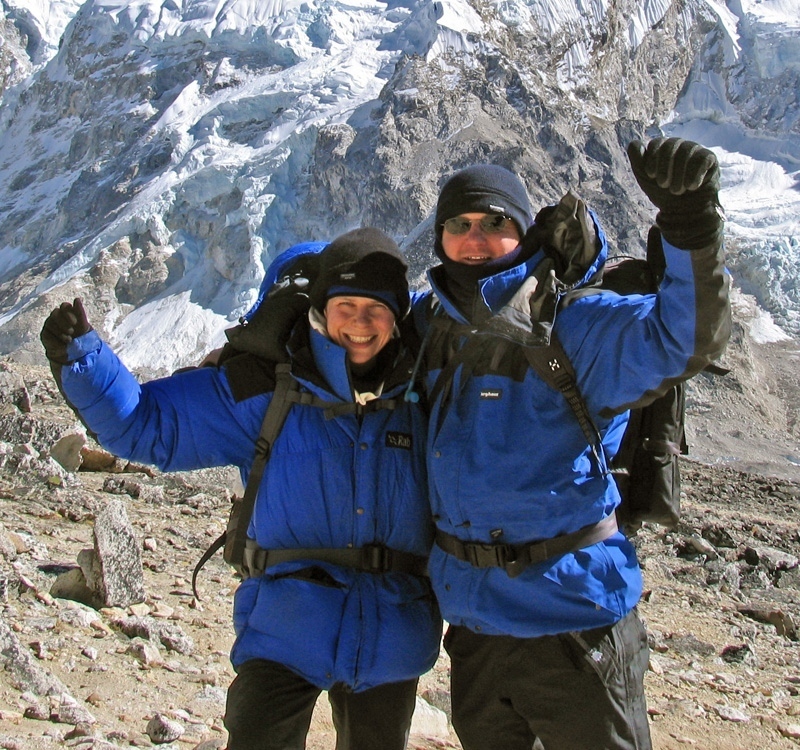 Gentle Walking Armenia - Private Departures
If you would prefer to travel just with your partner, friends or family, we can arrange a private departure of this holiday. You follow the same itinerary, but travel on dates that suit you. Alternatively we can include elements of this holiday in a bespoke Tailor Made itinerary. Contact our friendly team for details and prices, and to make a booking.
---
At a glance
Duration: 9 days from the UK
Walks on: 7 days
Max. Altitude: Mount Artanish, 2,461m / 8,121ft, Day 5
Private Departures Available
Guaranteed to run for a minimum of 4 clients
Maximum group size: 12
Land only joining city: Yerevan
Accommodation types: Hotels
Meal arrangements: All meals except for lunch on Day 2 in Yerevan.
Itinerary overview
| Day | Activity |
| --- | --- |
| 1-2 | Fly to Yerevan. Sightseeing. |
| 3 | Drive to Dilijan with walk on the Transcaucasian Trail to Gosh Lake and Goshavank Monastery. |
| 4 | Excursion to Sanahin with a walk to Hagphat via Guyan Fortress. |
| 5 | Drive to lake Sevan. Walk on Mount Artanish. Drive to Yeghegis via Noratus. |
| 6 | Hike to Smbataberd Fortress and Tsakhats Kar. Return to Yeghegis. |
| 7 | Drive to near Noravank and walk to monastery. Drive to Yerevan via Khor Virap. |
| 8-9 | Visit Geghard Monastery with walk to Garni Temple. |
| 9 | Fly to London. |
Leader: Local Leader Armenia
For all our holidays in Armenia we used experienced local guides who are fluent in English.
Mary Mirzakhanyan (pictured) is one of the guides who leads our holidays in Armenia. Mary specialises in guiding walking and cultural tours and has over 10 years experience in leading groups, particularly those from the UK and Europe. Mary also worked as a trainer for guides between 2016 and 2020. She is hard-working, passionate about her job, has a good sense of humor, and excellent communication skills – in fact everything you could want in your holiday guide.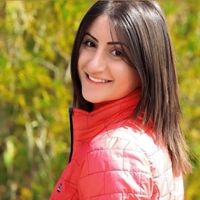 ---
Holiday Itinerary
Day 1 - Fly London to Yerevan
You will be met on arrival at Yerevan airport and transferred to your centrally located hotel in the city.
Overnight: Republica Hotel Or Similar, Yerevan
Day 2 - Walking tour of Yerevan. Afternoon visit to Tsitsernakaberd and Vernissage market.
Today, with your expert guide, you will explore the capital of Armenia on foot, starting with a visit to Mother Armenia, the huge statue that dominates the city and gives a great overview of the area. This is followed by a visit to the Mantenadaran museum which houses around 17,000 manuscripts.
The Armenians are rightly proud of the stylish Cascades area that you visit next. The Yerevan Cascade is a giant stairway of 572 steps that links the city centre with the upper parts of Yerevan. It is divided into several levels with a memorial to the 50th anniversary of Soviet Armenia at the top - the views of the city from here are extensive. The Tamanyan Sculpture Park is in the lower part of the Cascade complex and features modern works of art. In the afternoon you will walk to Tsitsernakaberd to visit the genocide memorial and museum before returning to the centre to enjoy a stroll through the famous Vernissage street market set in a classic Yerevan square.
Overnight: Republica Hotel Or Similar, Yerevan
Day 3 - Drive via Lake Sevan to Dilijan and Parz Lake. Walk to Goshavank Monastery – 12km, 5 hours, 150m ascent, 400m descent. Drive to Dilijan.
You leave Yerevan today to travel north to the province of Tarvush. You will pass Lake Sevan before entering a road tunnel - when you emerge the other side it is into a totally different landscape of soaring limestone peaks and heavily forested hillsides.
Today you walk along a part of the Transcaucasian trail, hiking through beautiful forest to end at Goshavank Monastery. The undulating trail is on good paths and starts at Parz Lake, a popular local recreation area. From here you walk uphill through the cool forest, sometimes passing open areas of haymaking fields before re-entering the forest. You will occasionally pass old khachkars or stone crosses. Towards the end of the walk there are fabulous views of Goshavank Monastery below. Goshavank is one of Armenia's most well-known monasteries and is situated in a very picturesque location. The buildings date back to the 12th or early 13th centuries and are made from black tufa stone, although the colour of the external walls is a pleasing ochre red. A statue of its founder, Mkhitar Gosh, stands (or sits) outside. The monastery complex comprises several chapels and churches, a bell tower, and a ruined school building, all of which are attached to each other.
Having explored Goshavank you will drive on to Dilijan which is your base for the next two days. Dilijan is known locally as 'Armenia's Switzerland' and was a 19th century spa town
Overnight: Best Western Plus Paradise Hotel Or Similar, Dilijan
Day 4 - Drive to Sanahin. Walk to Hagphat monastery via Guyan Fortress – 11km, 5 hours, 200m ascent, 400m descent. Return to Dilijan
Today you drive further north for a walk between the 10th century monasteries of Sanahin and Haghpat, both UNESCO World Heritage Sites, and arguably Armenia's most important monasteries.
The World Heritage Trail starts at the Sanahin Monastery Complex, dramatically situated overlooking the Debed River Canyon. Take your time exploring the complex's many chapels, the academy building (once a medieval high school), book depositories, refectories, and galleries. From Sanahin, the original trail taken by medieval monks and scholars, will lead you to another one of Armenia's iconic monasteries - Haghpat. Between Sanahin and Hagphat, a short spur trail going north first leads you to the ruins of the 13th century Kayan Fortress, also known as Aknaberd, which was originally built as a bastion to protect Haghpat Monastery. From here you continue through hardwood forests to the old university complex of Haghpat. There are dramatic views all around of the rocky gorges, and it is amazing to think of the large complexes being built in such a remote location all those years ago.
Overnight: Best Western Plus Paradise Hotel Or Similar, Dilijan
Day 5 - Drive to Lake Sevan. Mount Artanish walk – 6km, 3 hours, 580m ascent and descent. Drive via Selim Caravanserai to Yeghegis.
This morning you drive via the shores of picturesque Lake Sevan to the mountain village of Artanish. The small peak of Mount Artanish, 2,641m, is right next to the lake at the point where greater and lesser sections of Lake Sevan meet between the Artanish and Noratus peninsulas. It is a very pleasant, gradual walk to the top along small paths and up grassy meadows. As you ascend you may well see large flocks of sheep and goats grazing. The views from the top are spectacular! Below you stretches the whole of Lake Sevan - one of the largest high altitude lakes in the world at 1,900m - and there are stunning views all round of the Geghama Mountains. You descend on the opposite side and then walk along the lakeside to re-join your vehicle.
The next stop is on the opposite side of the lake where you visit the 'field' of khachkars (carved stone crosses) near the town of Noratus. The site, containing about 900 khachkars all facing west and dating from medieval times, is quite amazing. From here you drive over the Selim pass, 2,410m, on the old Silk Road, stopping to visit Orbelian's caravanserai - built in 1332 and the best preserved in Armenia. You will continue your journey through the mountains to reach Yeghegis.
Overnight: Arevi Hotel Or Similar, Yeghegis
Day 6 - Walk to Smbataberd Fortress and Tsakhats Kar – 13km, 5-6 hours, ascent 550m, descent 450m.
The beautiful Yeghegis valley in the Vayots Dzor province, was once an important political centre, hence the dramatically situated Smbataberd Fortress looming over the valley. The fortress dates from the 5th century and is built on the southern end of a ridge with three of its sides protected by precipitous cliff faces. There is a good path from the farming village of Yeghegis that gradually ascends to the western end of the fort. Inside the fort itself little remains, but the views down three sides are spectacular. From here you descend along the ridge to pick up the path to Tsakhats Kar. Set in a very remote spot, this monastery and church was apparently built as a burial place for those killed by the Persians whilst defending the fortress. Parts have been re-built and there are some interesting carvings still remaining. From here you descend back by an alternative route to Yeghegis.
Overnight: Arevi Hotel Or Similar, Yeghegis
Day 7 - Drive to Noravank. Walk to monastery – 3km, 2 hours, 160m ascent, 180m descent. Drive to Khor Virap and Yerevan.
Today you drive to Amaghu village to start the hike to Noravank Monastery through the Gnishik Canyon. Gnishik is a very scenic canyon which showcases many of the natural highlights of Vayots Dzor province. Its cliffs, caves, forests and rivers are home to hundreds of species of flora and fauna including the indigenous bezoar goats. Your trail winds down into a beautiful, narrow gorge, following a river that leads through vertical, crimson-red rocks until you eventually reach Noravank Monastery. Sometimes called the 'red monastery', after the colour of the surrounding cliffs, it is one of Armenia's most captivating sights.
The monastic complex was founded in 1205 although the surrounding walls weren't added until the 18th century. The two churches and chapel of the monastery underwent some renovation work in the late 1990s and early 2000s.
Leaving here you drive to Yerevan via Khor Virap. This is another ancient monastery and pilgrimage site but the spectacular backdrop of snow-draped Mount Ararat, give it extra 'wow' factor.
Overnight: Republica Hotel Or Similar, Yerevan
Day 8 - Drive to Geghard and Gort. Walk to Havustar and Garni – 7km, 5 hours, 160m ascent, 330m descent. Return to Yerevan
Your first stop this morning is at Geghard Monastery, once an important ecclesiastical centre and now a UNESCO World Heritage site. Situated at the head of the Azat Valley the churches and tombs at Geghard are cut into the surrounding rock, whilst towering cliffs add to the sense of drama. It is an extremely well-preserved example of medieval Armenian architecture as well as being exceptionally photogenic.
Continuing your journey you drive to Gort village to start today's walk. The first part of the walk leads gradually uphill to reach Havuts Tar - a ruined monastery situated on top of a peak aside the Azat River. Once a religious centre, Havuts Tar was partially destroyed by an earthquake in 1679. Its evocative, chequerboard-fronted ruins now provide far-reaching views of the Azat Gorge. Leaving the ruins behind you now descend through the Gorge of Garni where you see some basalt rock formations known as 'the symphony of stones'. These are long, vertical, hexagonal-shaped pillars reminiscent of the pipes of a church organ, hence the name.
Reaching the outskirts of the small town of Garni you arrive at the only remaining Greco-Roman colonnaded building in all of Armenia - Garni Temple. It is thought to have been built in the first century and, although devastated by the 1679 earthquake, it was reconstructed between 1969 and 1975 using the original stonework. It is an impressive and unexpected sight and is one of Armenia's most-visited cultural attractions.
Drive back to your hotel in Yerevan at the end of the day.
Overnight: Republica Hotel Or Similar, Yerevan
Day 9 - Transfer to airport and fly to London.
After breakfast there will be a group transfer Yerevan airport to catch your flight home.
---
2024
| Dates | Availability | Land Only | Flight Inclusive from |
| --- | --- | --- | --- |
| Sat 20 Apr - Sun 28 Apr 2024 | Closed | Contact Us | Contact Us |
| Sat 4 May - Sun 12 May 2024 | Available | £1495 Book | £2255 Book |
| Sat 14 Sep - Sun 22 Sep 2024 | Available | £1550 Book | Contact Us |
Hold your place
Not quite ready to book? Why not call us on +44 (0) 1453 844400 to hold a no obligation place while you make up your mind?
---
Optional supplements
Single Room Supplement
£240
No Surcharge Guarantee
No surcharges will be applied to your holiday after you book. Prices on this website are updated regularly. The Flight Inclusive holiday price, or Land Only holiday price, will be confirmed to you at the time you make your booking. There will be no surcharges after your booking has been confirmed.
Flight inclusive holidays
The 'flight inclusive' holiday prices shown on this website are based upon our preferred airlines and the best priced economy class fares we are able to secure at the time of publication.
We will be able to advise on fares with alternative airlines, upgrades to Business Class, and the options for flights from regional UK airports, please contact us for more details.
Booking your holiday
For the majority of our holidays, a deposit payment of £400.00 per person is required to secure your place(s), however a small number of holidays require a higher deposit - please refer to the holiday itinerary for more details. If the holiday departs within 60 days, a deposit of £1,000.00 per person is required.
Book now!
Book your small group holiday securely online – click the 'Book' button next to your chosen departure or visit our How to Book page
Complete and return a Booking Form available to download here.
Call us on +44 (0)1453 844400 and one of our travel specialists will talk you through the booking process.
What's included
A local leader
Economy class return air fares from the UK (flight inclusive option). If you are travelling land only, check with our office for joining time at the airport
Single timed group transfer to/from Yerevan airport at the start and end of the holiday
All other transfers as per the itinerary
Good twin share, en suite hotel in Yerevan
Hotel accommodation elsewhere on a twin-share basis
All road transport by private vehicles
8 x Breakfasts, 6 x lunches, and 7 x dinners
Sightseeing and activities as specified
A free Mountain Kingdoms Water-to-Go bottle
What's not included
Travel insurance
Locally paid bar bills and laundry
Optional activities
Tips
---
---
---