Our grading system explained
Gentle
Gentle / Moderate
Moderate
Moderate / Vigorous
Vigorous
Vigorous / Strenuous
Strenuous
Expedition Grade
Vietnam

Blessed with compelling natural beauty, beguiling people, fascinating history and fabulous cuisine Vietnam will scintilate your senses and capture your heart.
When is the best time to visit Vietnam?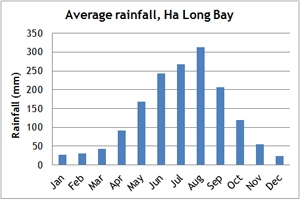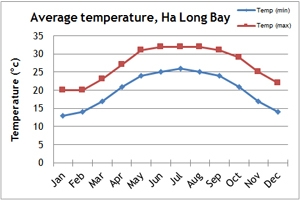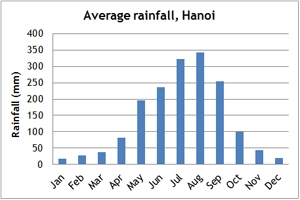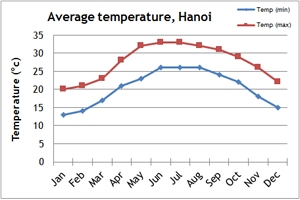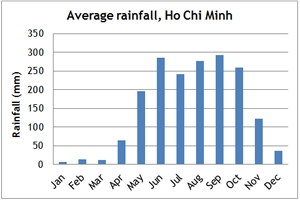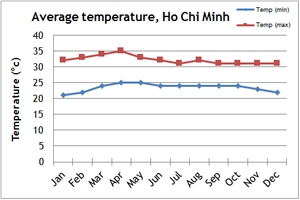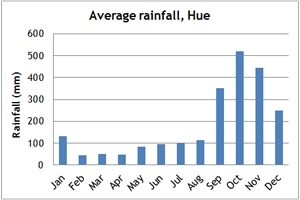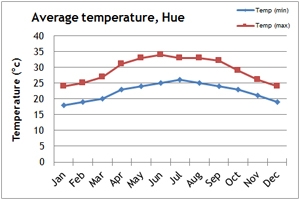 Whilst Vietnam is typically warm and humid, the weather can vary significantly from one region to another due to the long length of the country - 1,000 miles from far north to southern tip. It is therefore best to divide the country into four different regions when considering when to visit.
In the mountains of the far north, close to Sapa, the dry season lasts from October to late March and the wet season from April to September. It can also get very cold in December and January, especially at night. Renowned for its trekking opportunities, the best conditions for walking or trekking holidays in this region are from September to November and from March to May. Daytime temperatures range from 15-28°C, and night-time temperatures from 10-18°C.
Hanoi and North Vietnam have a distinct winter and summer season. The cool but mostly dry winter lasts from November to April when temperatures average 17-22°C with the coldest months being January - March. Summer lasts from May to October when it is hot and humid and the region experiences its highest rainfall. July to September are often the wettest months of the year.
Central Vietnam enjoys dry weather from mid-January to late August, with temperatures often reaching the mid-30's °C. During the winter months the rainfall increases with October and November achieving peak levels, sometimes in the form of typhoons.
The weather in the south of the country is split into a wet and dry season. The dry season begins in November and ends in April/early May with late February to May being slightly hotter and with higher humidity. The wet season lasts from May to early November with the months from June to August receiving the highest rainfall of the year. Throughout much of the wet season rainfall is generally heavy but short lasting, often occurring in a mid-afternoon heavy downpour. The average temperatures in the south range between a very pleasant 25 - 35°C all year round.
On our North to South Vietnam tour you will experience some of these variations in climate although the group tour dates have been arranged to enjoy the best weather conditions possible. If you'd like to travel to Vietnam outside of these dates, call us on 01453 844400 and talk to one of our Vietnam travel experts about planning your own private itinerary.
Related news and articles
Best time to visit the rice terraces of Sapa and Northern Vietnam