Our grading system explained
Gentle
Gentle / Moderate
Moderate
Moderate / Vigorous
Vigorous
Vigorous / Strenuous
Strenuous
Expedition Grade
Albania

A fascinating culture unlike any other in Europe, Albania is sure to provide a memorable trekking and walking experience where you can meet the wonderful local people and enjoy spectacular scenery.
When is the best time to visit Albania?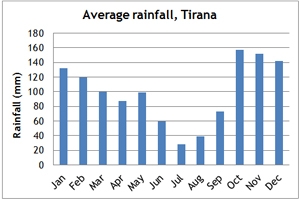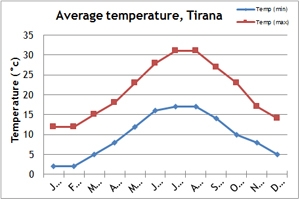 Albania has a typically Mediterranean climate, with hot, dry summers and mild winters particularly along the coast and in the lower lying areas.
In higher areas, such as the Albanian Alps, winters can be much more extreme - snow, ice and sub-zero temperatures are not uncommon during the winters here which start at the end of November and last till the beginning of March. Even Tirana can experience snow during this time.
By way of contrast, summer temperatures can reach 30 degrees plus in Albania - although, they are lower the higher you go. Conditions are excellent for summer trekking in the Alpine areas such as the Accursed Mountains - the best place to be in the heat of an Albanian summer. Days are mainly dry, clear and sunny but not too hot and evenings are cool but not too cold. At the highest altitudes it will feel colder and, as with most mountain regions storms may be encountered.
We have arranged our group departures to Albania for the peak summer months to make the most of the good weather conditions. If you'd prefer to travel outside of these dates then simply contact one of our travel experts to discuss a private itinerary organised just for you.