The White Continent - Antarctica
Known as the White Continent, Antarctica is a world away from the familiar scenery of rolling green hills and concrete jungles, and is quite literally at the ends of the earth. Antarctica is a place of spectacular icy-white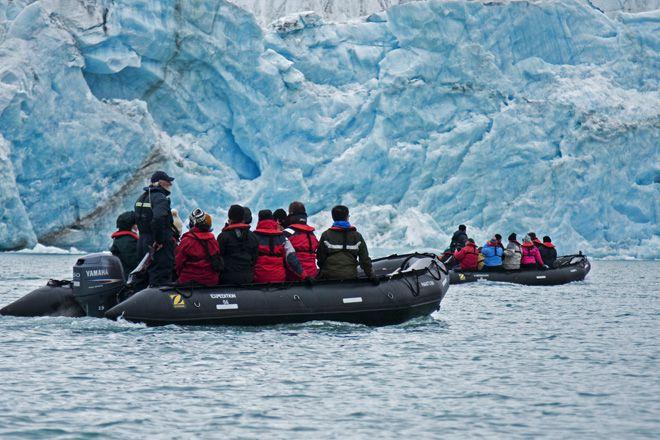 Known as the White Continent, Antarctica is a world away from the familiar scenery of rolling green hills and concrete jungles, and is quite literally at the ends of the earth.
Antarctica is a place of spectacular icy-white scenery and is home to some magnificent wildlife including penguins, whales & leopard seals. Antarctica is a place where few bold travellers have ventured, with most favouring the typical sunny beach holidays. The cruises that Mountain Kingdoms offer in the Polar Regions really are a trip of a lifetime, with travellers returning home forever changed following their awe-inspiring experience to the White Continent.
A trip to Antarctica is quite a surreal experience because there is a contrast of epic proportions to the scenery at home. Just imagine waking up in the morning to views of large icebergs carved by wind and sea, icy cliffs and snowy mountains passing your cabin window. The wildlife you can encounter is an unforgettable experience too. You may have seen penguins at the zoo, but those experiences really do not compare to seeing them in the wild in their natural habitat - in vast rookeries on the ice. Other amazing wildlife include minke whales, humpbacks, and sea lions.
Mountain Kingdoms are very proud to be offering several amazing adventures to the Polar Regions - Quest for the Antarctic Circle, Antarctica Classic, and Spirit of Shackleton visit Antarctica.
Forall these trips, travellers are accommodated on the M/S Expedition which is a well-equipped cruise ship for up to 140 guests that provides an intimate and more relaxed experience. The ship benefits from cabins with en suites & outside views, a 360 degree observation desk, a sauna, gym, a fine dining restaurant and much more!
"Antarctica is beyond words, a calming, incomparable continent which claimed my silence", Kerry Robins, Marketing Manager for Mountain Kingdoms.