The Markets of Lhasa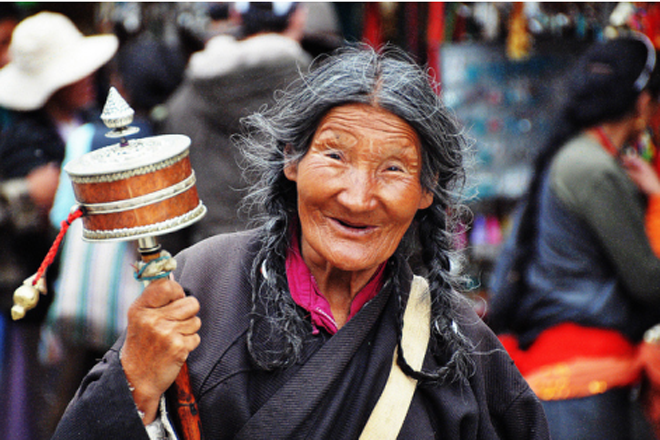 Old woman in Barkhor Market" © 2010 Prasad Kholkute, used under a Creative Commons Attribution license: https://creativecommons.org/licenses/by/2.0/deed.en"]
Lhasa is a major destination on almost all Tibet holidays and it has a lot to offer visitors, from the magnificent Potala Palace to the sacred Jokhang Temple. If Lhasa is the first high-altitude stop on your itinerary, you'll probably be taking a slow pace around the city's sights – but try to make it to the city's markets. They are a feast for the senses and an opportunity to buy goods directly from the Tibetan people.
Lhasa has a long history as the centre of trade. By the end of the 17th century, the Barkhor area of the city was a bustling market selling musk, gold, furs, yak tails and medicinal plants, in exchange for sugar, tea, saffron, Persian turquoise, European amber and Mediterranean coral. The people were reported to be as diverse as the goods being exported and imported. This continued into the 20th century, with new goods passing through the market – such as Australian butter, British whiskey, gramophones and Bing Crosby records (according to Heinrich Harrer – Author of Seven Years in Tibet).
Unfortunately for the people of Lhasa – and for visitors on Tibet holidays – this wide-ranging trade was cracked down upon by the Chinese during the Cultural Revolution. However, the markets of today have regained some of their vigour.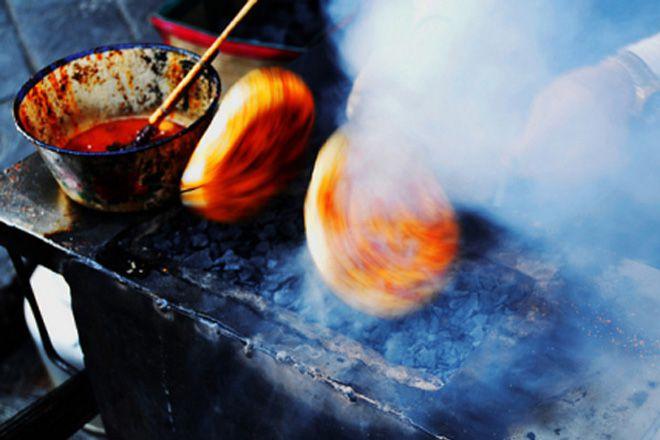 Tibeta Naan" © 2010 Prasad Kholkute, used under a Creative Commons Attribution license: https://creativecommons.org/licenses/by/2.0/deed.en"]
The markets of Lhasa are where many local Tibetans buy their food – from household staples to a hot snack while they're out and about. Stop at a hot food stall on your Tibet holidays for a taste of what the local people eat. Other items widely sold in the markets are religious in nature, with some stalls piled high with prayer wheels and statues and prayer flags and the brightly coloured fabric seen in many temples and tied to holy sites. You will also see lurid masks, charms, jewellery and much more. The markets are excellent places to buy gifts and souvenirs from your Tibet holidays. We highly recommend taking some time to amble through them.