Enjoying your food whilst trekking in Bhutan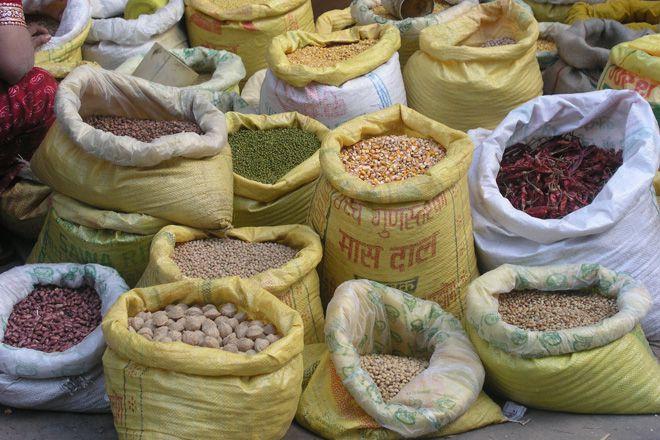 Photo courtesy of R Mellings
When you are in Bhutan trekking, you will need to eat well in order to sustain your energy levels – and for the pleasure of eating of course! So, from a local's point of view, what dishes should you look out for? Here are a few that I would definitely recommend that everyone tries at least once, as well as some tips on the etiquette of dining in Bhutan.
Basic Bhutanese cuisine
The basis of the Bhutanese diet is red rice, which is able to grow at high altitudes. This rice is very like brown rice, except that it has a distinct nutty flavour. You will also find many dishes containing buckwheat and maize. Chilli is a very strong element of Bhutanese cooking so if you find yourself in Bhutan, trekking through the mountains and sampling some local fare, make sure that you tell the food vendors if you cannot handle anything too hot!
Popular dishes in Bhutan
One fun factor you will discover while in Bhutan trekking is that the cuisine varies across different regions, and that each part of Bhutan has its own delicacy. A dish popular throughout the whole country, however, is a delicious spicy meal called Ema Datsi. This lovely dish contains cheese, spices and a good dose of chilli! Another fun dish is Kawa-Detsi, a potato-based meal that includes helpings of cheese and of course –chilli!.
Eating habits
Traditionally the plates used in Bhutan have been made from bamboo or wood. The idea of eating with cutlery is an imported culture and while you are in Bhutan trekking, you will see that most Bhutanese eat with their hands. Try to adopt their eating habits, and immerse yourself in the culture, it will make your experience in this beautiful part of the world more complete.
The mother of the family always serves the food, and the family traditionally sit on the floor to eat their meal. Before they commence, they will throw a few pieces of rice in the air, offering them to the deities and spirits. While you are in Bhutan trekking, if you are lucky, you may find yourself eating with a local family, and one part of their eating customs you should be aware of is how to act when they offer you food. The first time they offer you food, you must cover your mouth with your hand while saying 'meshu meshu' – which is a refusal. Then on either the second or third offer, you give in and graciously accept the food.
Some of these rituals may seem strange at first, but it is all part of the wonderful culture that makes Bhutan so very special.