British Mountaineer Vows to Honour Olympic Everest Pledge
In the run-up to the London 2012 Olympics, one British mountaineer has promised to take on an Everest mission with a difference. Everest Base Camp trekking may not be one of the official events of London 2012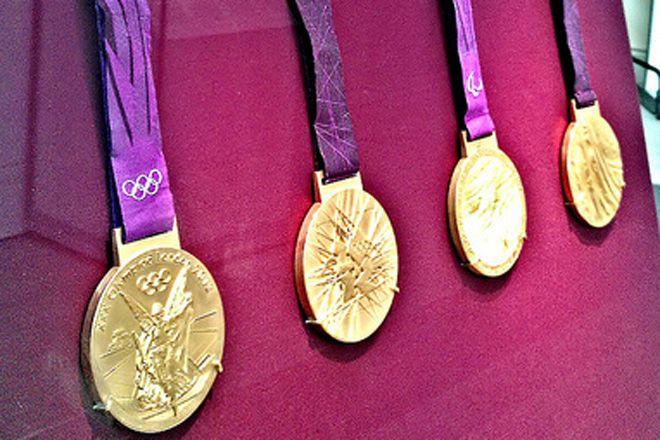 2012 Olympic Games Medal, Britain 2011" © 2011 Andres Rueda, used under a Creative Commons Attribution license
In the run-up to the London 2012 Olympics, one British mountaineer has promised to take on an Everest mission with a difference. Everest Base Camp trekking may not be one of the official events of London 2012, but it does offer the chance to participate in British sporting history—by fulfilling a pledge made on behalf of the 1922 team who made the first serious attempt at the summit.
The British Everest Expedition team was led by Charles Bruce and Edward Strutt and came within 500 metres of the top, making three attempts to reach it before an avalanche killed seven Indian porters and forced the survivors to admit defeat. This was the closest anyone had ever come to the summit, and the team were celebrated the world over and honoured with Olympic gold medals at the 1924 Winter Olympics, in France. A Nepalese soldier was also awarded one, and seven more were dedicated to the Indian porters who were killed in the avalanche – making this the only multi-national team to have been awarded Olympic medals. One of the failed mission's leaders, Lieutenant Colonel Edward Strutt, pledged to place one of the medals on the summit of Everest, but the pledge has gone unfulfilled – until now.
Kenton Cool, a record-holding mountaineer and Olympic torchbearer, heard the story of the pledge and became determined, with the London Olympics approaching, to take up this historic baton and complete the medals' story. Cool is hardly new to Everest Base Camp trekking or the summit, having successfully climbed Everest nine times, but he acknowledges that this will be an emotional journey.
His first challenge was to find a medal. He traced one to Charles Wakefield, grandson of one of the 1922 team, who agreed to entrust the prized heirloom to him. Now, all that remains is to fly to Nepal, acclimatise himself on the route to Everest Base Camp, trekking to the foot of the world's highest mountain, and then make his bid on the summit. And, at long last, complete that first attempted climb.