/
/
Article
/
Bhutan: the greenest country on the planet
Bhutan: the greenest country on the planet
Boasting timeless traditions, unique architecture and stunning Himalayan scenery, it's not as if you needed another good reason to visit Bhutan, but there is one - Bhutan: the greenest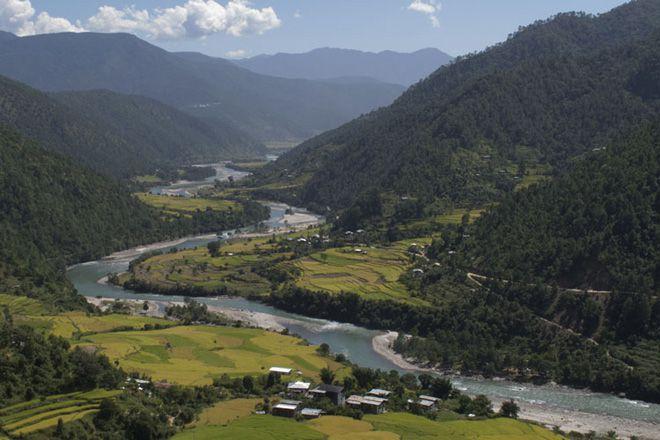 Punakha Valley. S Hobson
Boasting timeless traditions, unique architecture and stunning Himalayan scenery, it's not as if you needed another good reason to visit Bhutan, but there is one Bhutan: the greenest country?
The tiny Kingdom of the Thunder Dragon has announced it's to become the first country in the world to fully adopt electric cars. The Bhutanese government wants to replace all gas guzzling motors with electric ones.
As the UK's leading tour operator in Bhutan, Mountain Kingdoms is well aware green issues are taken very seriously in the Kingdom. Mountain Kingdoms range of holidays in Bhutan include treks, walking holidays and cultural tours. MD Steve Berry can't wait to add electric cars to the already long list of Bhutan's unique attractions:
"I think it makes absolute sense! Distances are not huge in Bhutan and therefore the capacity problem is not such an issue. The Bhutanese are really serious about clean living and conservation, for example foreigners must have a permit if they want to smoke in Bhutan. I do hope this gets going in a big way."
The Buddhist nation is world famous for measuring its economic success by the amount of Gross National Happiness generated and for taking environmental issues very seriously. In keeping with ancient Buddhist traditions the government of Bhutan is determined to have the lightest of carbon footprints.
The announcement on electric cars is the latest in a long line of major commitments to environmentally sustainable living. Last year Bhutan took steps to become the first country in the world to turn its agriculture completely organic, banning the sales of pesticides and herbicides and relying on its own animals and farm waste for fertilisers. Pema Gyamtsho, Bhutan's minister of agriculture and forests says:
"We are Buddhists, and we believe in living in harmony with nature. Animals have the right to live, we like to see plants happy and insects happy."
Bhutan is already the world's only carbon-negative country. According to recent figures, Bhutan emits around 1.5 million tonnes of carbon annually, while its forests absorb over 6 million tonnes.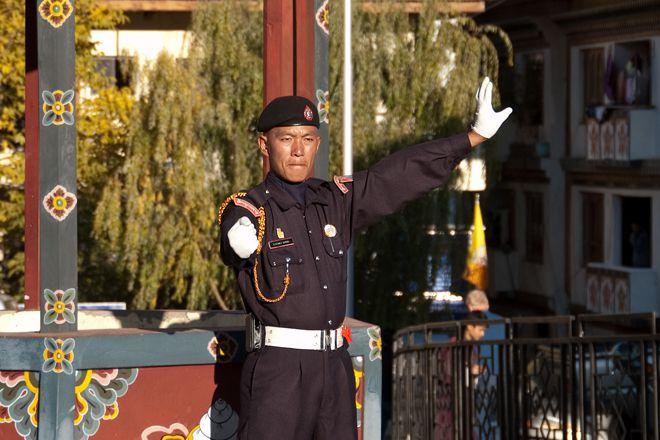 Thimpu traffic controller. Photo courtesy of A Harrison
Bhutan seems uniquely blessed when it comes to green issues. It is naturally a bio-diversity hotspot and the mountainous landscape is perfect for producing cheap, carbon-free power from hydroelectric plants.
With a strong commitment to ethical tourism, Mountain Kingdoms fully supports Bhutan's efforts to lead the way on global green issues.
Read more about Bhutan's Organic Plan Read more about Bhutan's electric cars