/
/
Article
/
Beginner's guide to visiting Japan
Beginner's guide to visiting Japan
For first time visitors, Japan can seem a daunting prospect – a land of strange customs with a seemingly impenetrable language, and weird and wonderful food. But if you visit with an open mind and embrace the differences, you'll find Japan to be an utterly fascinating and richly rewarding destination; far removed from other travel experiences.
Our Operations Manager, Harry, first travelled to Japan in 2019 to try out our Definitive Cultural Tour. He loved the bustle and quirkiness of city life, the fact that everywhere felt so safe and also the charming local people who were always willing to offer help. Here are Harry's top tips for making the most of your time in Tokyo and beyond.
Money and Shopping
Carry cash. Japan is still predominantly a cash society and you'll find that lots of places don't take cards especially away from the main cities. The best place to get cash is at the ATM machines at 7-Eleven stores which accept foreign cards.
Don't tip. Tipping is considered to be offensive in Japan as it implies that you think the person you are tipping doesn't earn very much. You could even find yourself followed out of a restaurant if you leave a tip as your waiter tries to return it.
Use a vending machine. The Japanese love their vending machines, or kobinis, in fact there are 5 million machines in Japan. Unlike our rather limited, low key vending machines at home, the ones in Japan offer an incredible variety of goodies to buy: umbrellas, hot soup, socks, t-shirts and even ice-cream can all be purchased from a vending machine. They are really convenient and very much a part of modern Japanese culture.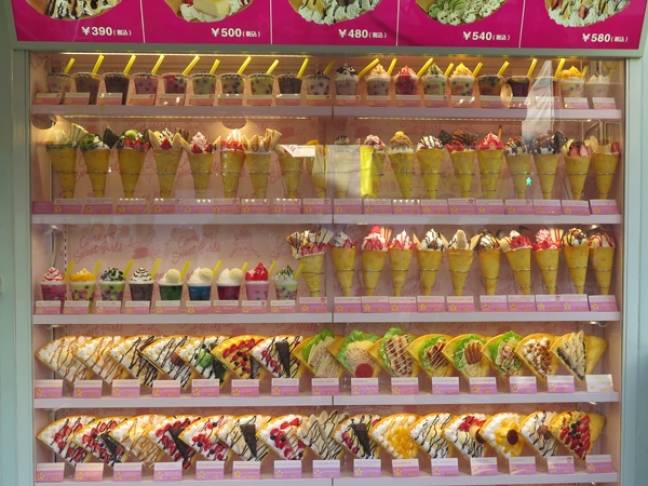 Food
Try everything. Savouring the delights of Japanese cuisine is one of the best reasons to visit. Even if you are a fan of Japanese food at home, many of the dishes you will encounter when travelling in the country will be unfamiliar. You may not like everything you try, but if you don't try you'll be missing out on some sensational food made with the freshest ingredients and prepared with great care. Harry's favourite was okonomiyaki – Japanese pancake with noodles, cabbage and BBQ sauce. Absolutely delicious!
Leave a little. If dining with local people always leave a little bit of food on your plate or drink in your glass at the end of the meal. If you eat and drink everything you will insult your hosts who feel that they have not fed or watered you enough.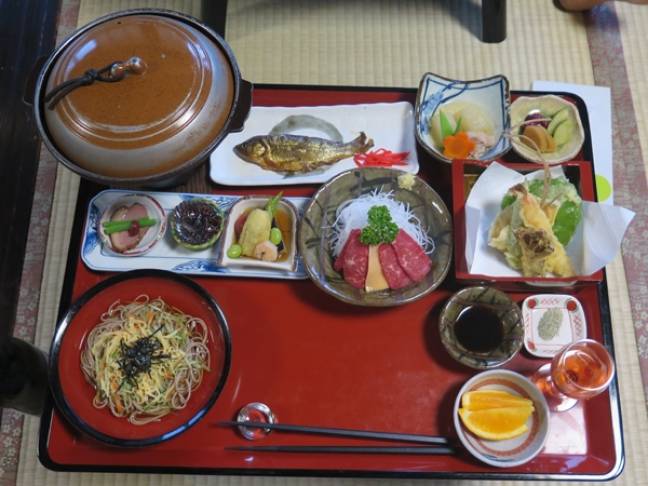 Dress
Take off your shoes. In some settings in Japan, such as traditional ryokan and minshuku accommodation, it is customary to remove your outdoor shoes and put on slippers when going indoors. The slippers are always provided and can be worn throughout the inn. But you also need to remember that when you're in your bedroom you must take off your slippers before you stand on any tatami mats.
Wear a yukata. When you are staying at a ryokan or minshuku you will be provided with a yukata - a summer kimono that is similar to a bathrobe but much more stylish. This garment is designed to be worn in casual settings include at meals, going to the baths or even a little sightseeing outdoors.
These customs do not apply to modern hotels.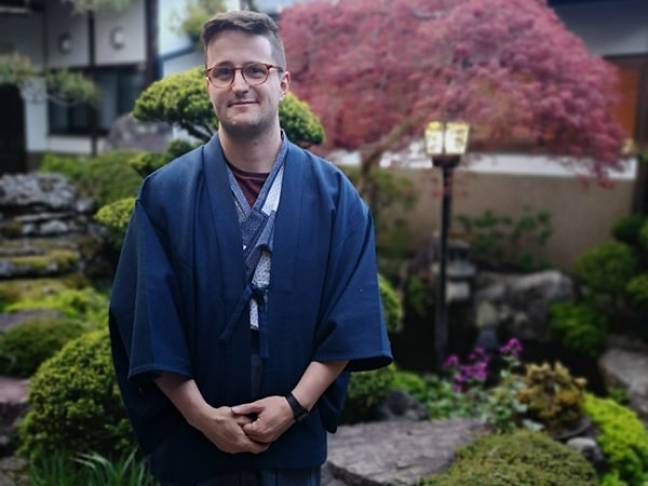 Taking the train
Get in line. Catching a bullet train, or shinkansen, is one of Japan's most thrilling experiences and should be included in any visit. As you would expect, trains (whether bullet trains, or standard rail) are extremely efficient and orderly in Japan and have their own etiquette. When boarding you should always line up at the numbered designated spots on the platform - it is extremely rude to push past others and break the line.

Be respectful. This is generally a good rule for how to behave in Japan, but particularly when using public transport. Talking loudly, using your mobile, taking up too much space, eating or even blowing your nose are all considered offensive. The only exception is on long-distance bullet trains when it is acceptable to eat on board - the bento boxes sold at train stations are a great option for these journeys.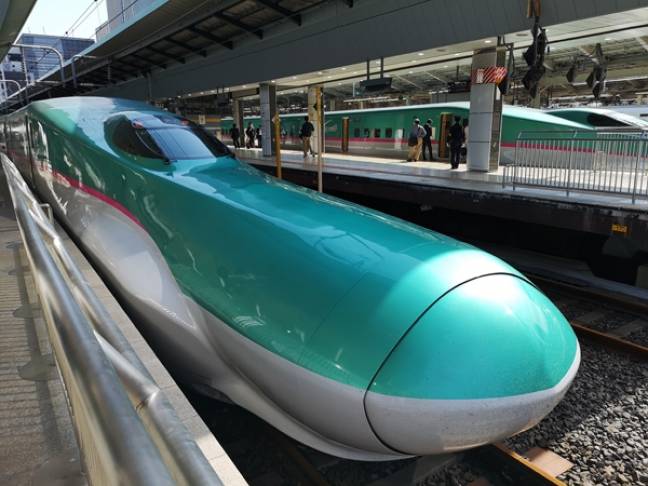 Baths and toilets
Take a dip in an onsen. Natural hot spring baths, or onsen, are very common in Japan and can be indoors or outdoors. Baths are separate for men and women so make sure you choose the correct one as most bathing is done naked. Also make sure you wash thoroughly before getting in – showers, soap and shampoo are usually provided for this.
Learn to flush. Public toilets are widely available throughout Japan but there's no getting away from it that they are way more complicated than back home. They normally come with a control panel not dissimilar to the Starship Enterprise. The flush isn't always obvious but is generally a button or lever set aside from the others although sometimes it is automatic. You may also come across a flush noise option – a quirky Japanese invention designed to cover any embarrassment!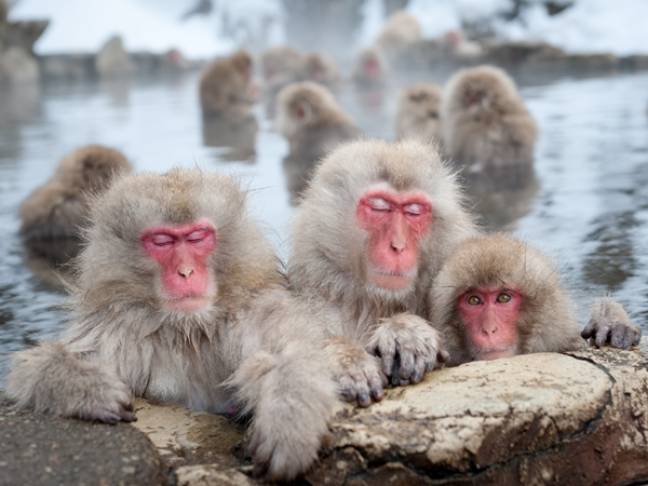 Greetings
Take a bow. Don't panic too much about bowing like the locals, they won't expect you to know or understand the rituals surrounding it. Instead, if a Japanese person bows to you can simply incline your head a little in return or, for real brownie points bow at the same angle as the other person keeping your back and neck straight.
Learn a little Japanese. Wherever you travel to in the world it's always a good idea to learn a few words of the local lingo and Japan is no exception. In a country where politeness is so important, you will really endear yourself to the locals if you know some basic greetings. Don't worry if your pronunciation isn't perfect, just making the effort is what counts.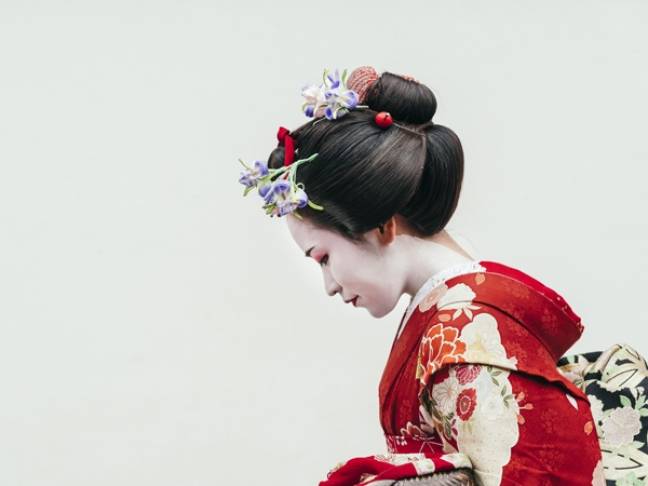 Go with a guide
Harry's absolute top tip for first time visitors is to travel with a Japanese guide. With a guide there are no language barriers, everything is more accessible and you're far less likely to offend the locals with your tourist faux pas. Guides in Japan are expertly trained and really knowledgeable so they will be able to introduce you to places and experiences that you'd probably never discover on your own.
To that end, take a look at our three group holidays to Japan: an in-depth cultural tour, a mountain trek along sacred trails and trek along the ancient Nakasendo Way. All are led by local guides and include accommodation in a combination of modern hotels, traditional inns and even a Buddhist temple.