2015 Photo of the Year Competition
We had a great response to our 2015 Photo of the Year competition. The standard was impressively high and we received a wonderfully varied selection of pictures of mountains, wildlife, people and places to choose from. Needless to say there was much debate in the office when it came to shortlisting the five finalists shown below.
After opening the vote to the general public, the winner was Mr Mason with his evocative image of Mount Gangapurna in Nepal. Many congratulations to Mr Mason who wins £150 towards the cost of a Mountain Kingdoms holiday.
Winning image - Mount Gangapurna by T Mason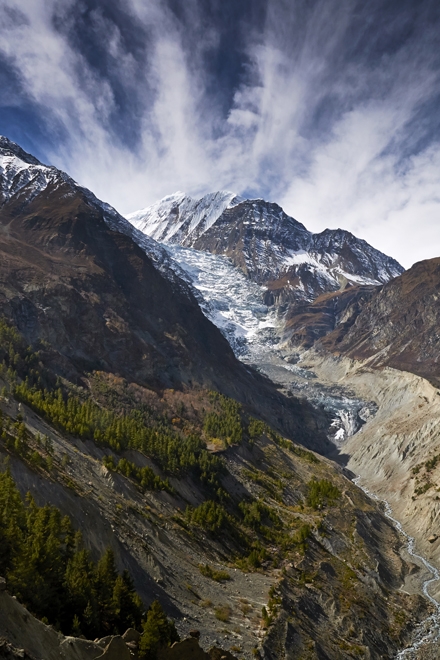 Mount Gangapurna by T Mason
Here's our shortlisted top five:
Dhaulagiri (8,167m) from Muktinath by T Mason
Dhaulagiri from Muktinath by T Mason
A dramatic image from the Annapurna Circuit trek of one of Nepal's most majestic peaks – Dhaulagiri. It is one of only 14 mountains in the world higher than 8,000m and dominates the skyline as you descend from the Thorong La Pass – the highest point of the Annapurna Circuit. This picture was taken about half way round the trek at the village of Muktinath - an important pilgrimage site for Buddhists.
22 days |16 days on trek | Strenuous grade
Elephants on the Move by A Tierney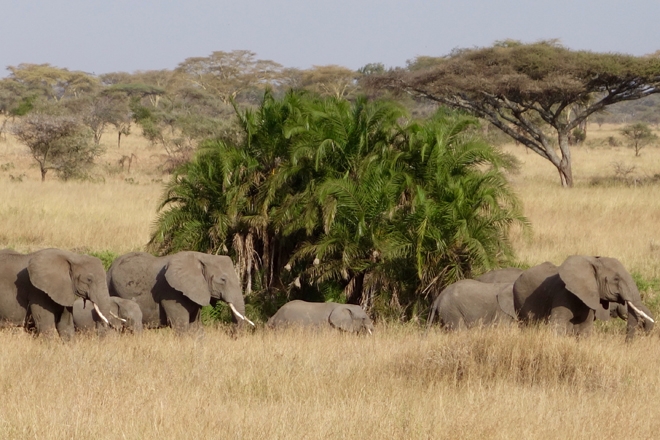 Elephants on the Move by A Tierney
This delightful image of a herd of elephants strolling through the grasslands was taken on a Mountain Kingdoms tailor made safari to the Ngorongoro Conservation Area and Serengeti National Park in Tanzania. These parks are amongst the richest wildlife reserves in all of Africa and have an incredible diversity of animals and birds in a variety of landscapes and habitats.
Our new small group Serengeti Walking Safari provides a unique opportunity to get up close to the wildlife whilst staying in luxury camps in beautiful, wilderness locations.
Serengeti Walking Safari in Style
12 days | Walks on 6 days, game drives on 4 days | Gentle grade
Dance of the Wrathful Deities by Jane Vincent-Havelka
Dance of the Wrathful Deities by Jane Vincent-Havelka
Attending a festival in Bhutan is one of the absolute highlights of any visit to the Thunder Dragon Kingdom. Full of energy, colour and character they are both sacred celebration and social gathering - encapsulating and expressing the unique cultural identity of Bhutan. This photo was taken at the Jamba Lakhang Drup Festival in Bumthang, but similar dancers, bedecked in their colourful costumes and fearsome masks, can be seen at any of the festivals that take place across the country.
We incorporate time at a festival into many of our Bhutan holidays including: Gentle Walking, Bhutan, Thunder Dragon Trails, Druk Path Trek and Chorten Path Trek. Read our Bhutan Festivals blog post to find when different festivals are held and which of our treks and tours visit them.
The Lost World by A Tierney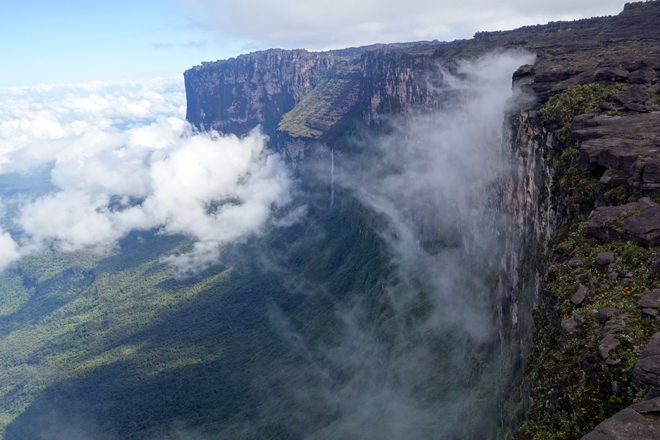 The Lost World by A Tierney
This image was taken from the summit of Mount Roraima in Venezuela on our Lost World trek. Unlike more conventional mountains with their lofted peaks, Roraima is a table-top mountain (or tepui) with a broad plateau instead of a single summit. Made famous by Conan Doyle in his novel 'the Lost World', Roraima is characterised by its sheer cliff faces, impenetrable cloud forest, plunging waterfalls and exotic flora. Often shrouded in swirling cloud it makes an enigmatic subject, perfectly captured in this photo.
You can trek to the summit of Mount Roraima as well as visit nearby Angel Falls and the watery world of Canaima, on our Lost World trekking holiday.
Lost World Trek, Venezuela
13 days | 6 days on trek | Moderate grade
Mount Gangapurna by T Mason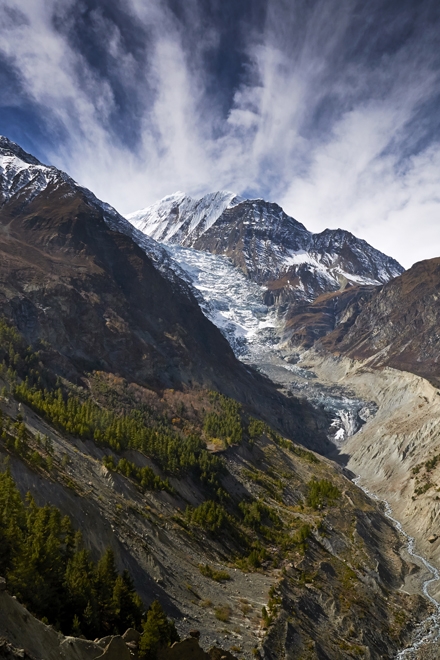 Mount Gangapurna by T Mason
The Annapurna Circuit in Nepal is one of the world's greatest treks. With stunning scenery from start to finish, it's renowned for the giant Himalayan mountains that form the backdrop to the trekking route. Machhapuchare, Dhaulagiri and Annpapurna South are amongst the most celebrated but some of the lesser known peaks are also worthy of attention. This striking photo, taken from the picturesque village of Manang, shows Mount Gangapurna (7,453m/24,452ft) with its vast, tumbling glacier adding to the drama and beauty of the scene.
You can enjoy this fantastic view yourself on our classic Annapurna Circuit Trek or on our Mini Annapurna Circuit.
22 days |16 days on trek | Strenuous grade
16 days | 10 days on trek | Vigorous / Strenuous grade