The royal visit to India & Bhutan - Kaziranga National Park
As part of their upcoming visit to India and Bhutan, the Duke and Duchess of Cambridge will spend two days in Assam. They will meet local villagers, see young film makers, enjoy festival celebrations and spend time at Kaziranga National Park.
Kaziranga is a World Heritage Site on the banks of the Brahmaputra River and it has an impressive diversity of habitats and wildlife. The royal couple will see some of the important conservation work the park does when they visit the Centre for Wildlife Rehabilitation and Conservation; the Duke is President of United for Wildlife and is passionate about conservation issues. They will also spend time at the Kaziranga Discovery Centre - built by the charity Elephant Family – which is a unique clinic for working elephants as well as an elephant information centre.
Perhaps though, the highlight of William and Kate's time in Assam, will be an open-air game drive. Kaziranga is home to 35 species of mammals and 14 different primates whilst the vast river system provides refuge for rare dolphins, turtles and numerous types of fish. It is considered an Important Bird Area with many raptors, waterbirds and songbirds, and it provides shelter for some of the longest and most venomous snakes in the world including the King Cobra.
Here's our top five Kaziranga wildlife spots:
Greater One-horned Rhinoceros (also known as the Indian Rhinoceros)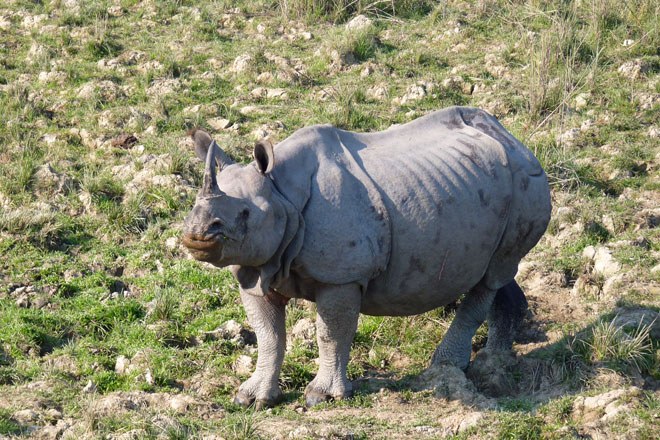 One-horned rhinoceros
Kaziranga is home to 2/3 of the the world's population of the One-horned Rhinoceros – with about 2,400 individual rhinos counted at the last census in 2015. They are one of the main attractions of the park and William and Kate will no doubt see several on their game drive.
Royal Bengal Tiger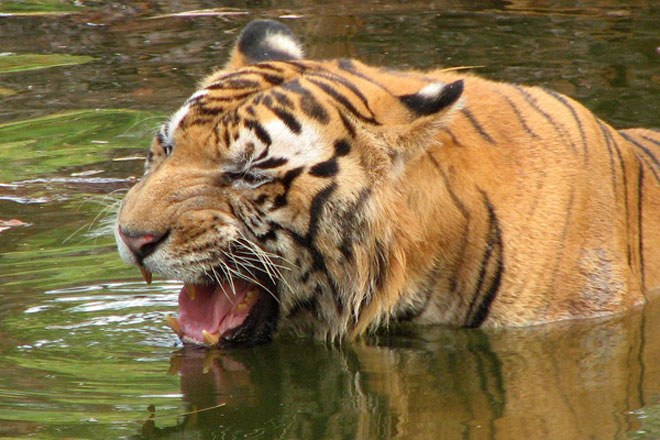 Royal Bengal Tiger
Much more elusive than the rhino, with less than 100 individual tigers in the park, the royal couple will do well to spot a royal tiger.
Indian elephant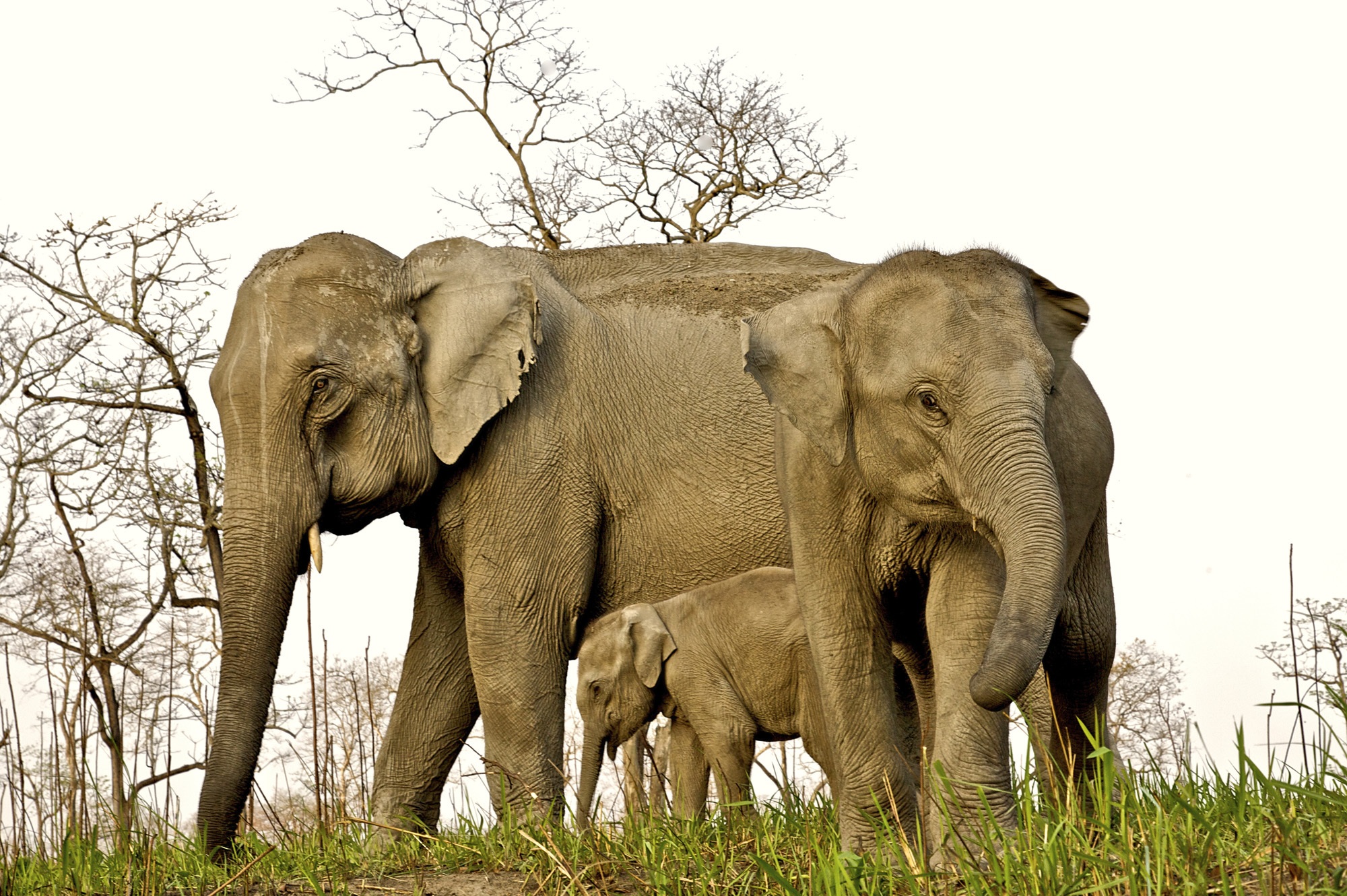 Indian Elephants
There are more Indian elephants in Assam than any other Indian state so sightings should be plentiful on the royal game drive.
Birdlife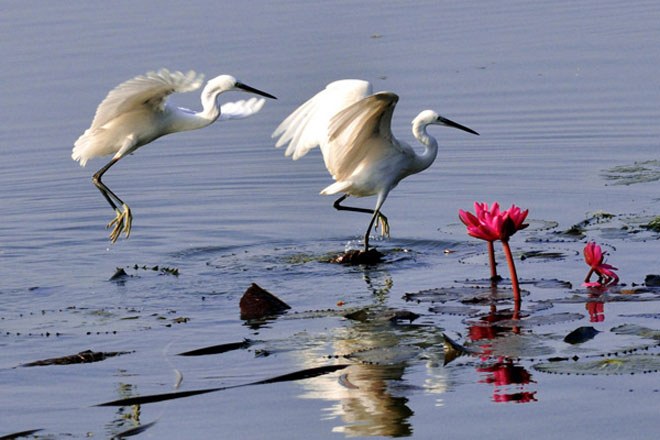 Egrets
A birder's paradise, Kaziranga has a myriad of different birds to discover from the more commonplace egrets and ducks to threatened species like parrotbills and pirinias. There are also many birds of prey including fish eagles and kestrels.
Wild Asian Water Buffalo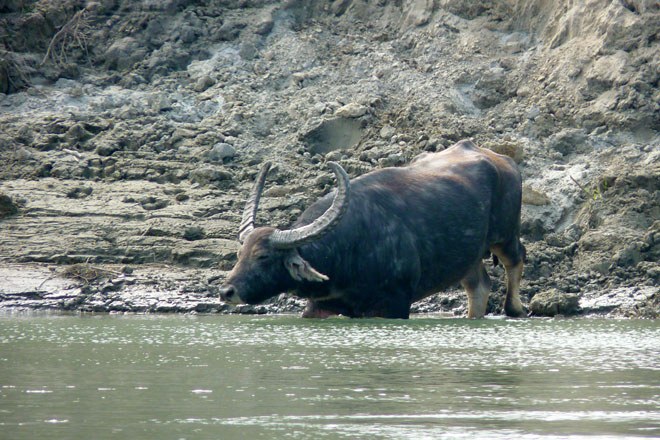 Wild Asian Water Buffalo
Characterised by their impressively long, curved horns Asian water buffalo are considered an endangered species. The vast majority of the remaining buffalo are found in Assam and are easy to spot on a visit to the park or alongside rivers in the region.
If you want to follow in the footsteps of Prince William and Kate then take a look at our three tours that visit Kaziranga as part of a cruise along the mighty Brahmaputra River. Each tour combines the cruise with time exploring another fascinating cultural destination:
Brahmaputra River Cruise & Bhutan
Brahmpautra River Cruise with Darjeeling