/
/
Article
/
London To Everest Base Camp - Olympic Spirit Is All Around!
London To Everest Base Camp - Olympic Spirit Is All Around!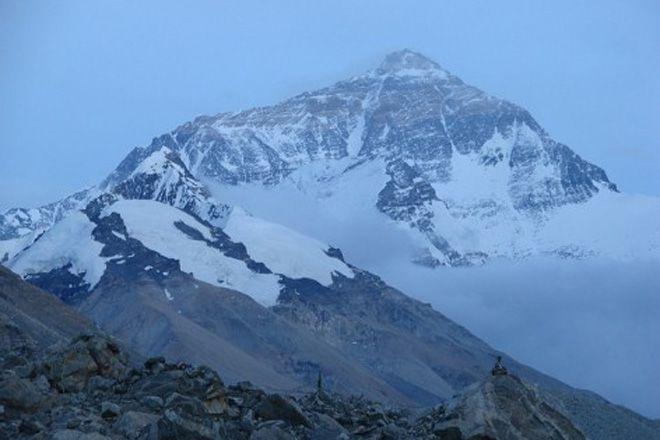 A few months ago we reported on British mountaineer Kenton Cool's mission to carry one of the 1922 British Everest expedition's gold medals to the summit. Now, in the midst of London's thrilling summer of sport, it feels like the perfect time to catch up with the story. As countries across the world are proudly celebrating the triumphs and tenacity of their athletes, we at Mountain Kingdoms admire the determination of those who have completed an Everest Base Camp trek with us so far in 2012 – the same year that Mount Everest's own piece of the Olympic legacy came home.

The story of the medals goes back decades before the pioneering of the Everest Base Camp trek, to 1922, the year that a British team almost reached the summit of Everest, making three valiant attempts before conceding defeat. They were awarded gold medals for mountaineering in the 1924 Winter Olympics, and the expedition's deputy leader made a pledge to place a medal on Everest. The pledge went unfulfilled, but Cool, upon hearing the story, vowed to see it through. He reached the summit, medal in hand, on 25th May 2012, despite high winds. On the descent, he told reporters that he had broken into tears on completion of his mission.
The story doesn't end there, with Cool going on from this – his tenth successful Everest ascent – to bear the Olympic torch as part of its journey across Britain. He described it as an exciting experience, and there's certainly something exciting about this convergence of the Everest spirit and the Olympic spirit. It really seems to demonstrate the joy of pushing oneself to excel, whether by competing in international athletics, taking on the Everest Base Camp trek, or making an attempt on the summit. May these events inspire many generations of mountain climbers!