Search Tailor Made Destinations
Tailor Made Traveller Reviews Bhutan
Read Bhutan Tailor Made holiday reviews and feedback by Mountain Kingdoms travellers
Write a review and we'll enter you into a monthly draw to win one of our Water-to-Go reusable bottles.
---
I don't have the language skills to describe this trip. I have travelled extensively and still, Bhutan was a surprise. Is it the deeply engrained Buddhist culture, the untypical monarchy, the small population wrapped by the mountains, the contract to the surrounding countries? My son had done DofE in his last year at school, enjoyed the walking and we were looking for a trip where the culture would interest both of us with some outdoor challenge before he goes off to university. Mountain Kingdoms listened and put together an ideally tailored trip for us. Lasting memories and a lingering thought provoking experience...this trip was one of the special things in life that money can buy.
Overall an excellent trip which was well organised. The guides were knowledgeable and took great care of our welfare and contributed greatly to our enjoyment of the holiday. The drivers were also very good and drove carefully on difficult roads. We learnt a great deal and now have a much greater appreciation for the 2 countries.
Gentle Trekking & Luxury Lodges, Annapurna Foothills
Trekking in Nepal for a week followed by 10 days in Bhutan was the holiday of a lifetime made extra special by the amazing guides and support staff. Thank you!! .
Talk to one of our
well-travelled experts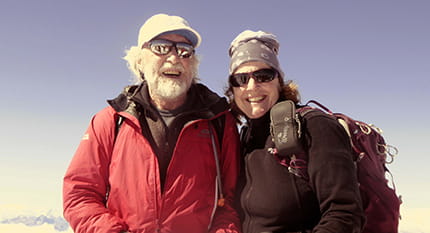 Start planning your next adventure now