Search Tailor Made Destinations
/
Tailor Made
/
Destination
/
Peru
Welcome to Peru
Peru offers a wealth of rewarding experiences with wonderful landscapes and cultural treasures - from the Amazon jungle to the soaring peaks of the high Andes. Wherever you travel there is fabulous scenery and evidence of Peru's amazingly rich heritage, with fine colonial buildings and impressive Inca ruins. But there is also a living culture evidenced by vibrant Quecha mountain villages or in the unique reed island homes of the Uros people on Lake Titicaca. Above all Machu Picchu stands as Peru's single most impressive location and no trip to Peru is complete without a visit to this incomparable 'Lost City of the Incas'. The many spectacular sites in the Sacred Valley are also a treasure trove of Inca history.
Peru is also a superb destination for trekkers and walkers with ancient trails criss-crossing spectacular mountain landscapes to reach long lost Inca ruins. Of these, the Inca Trail is the most iconic and is indeed a fabulous trek, but there are also other off-the-beaten-track alternatives including the remote Lares Valley or a trek to see dazzling Rainbow Mountain. For those wanting more comfort, the luxury lodges of the Salkantay trek offer the perfect solution.
Peru also offers the keen birder or naturalist fine opportunities to see an immense variety of birds, wildlife and flora; not only the Andean Mountains and the Amazon jungle but also the pristine rainforests at Manu Biosphere Reserve, the Tambopata Reserve and the Ballestas Islands (known as the 'little Galapagos') - these are just some of the quite exceptional places you may visit. You could also combine your trip to Peru with a cruise to the Galapagos Islands.
We are able to combine any of Peru's great attractions to create your dream holiday. Alternatively, please contact us to discuss the option of turning any of our Peru group holidays into a private departure.
Best time to travel: Generally the best time to travel to Peru is between April and October, which are normally the drier months. These are the best months for visiting Machu Picchu and the Sacred Valley, or to complete an Inca Trail trek. For trekking in the high Andes the best time is between June and September when the weather should normally be stable and relatively warm and dry, with clear skies. You can though experience rain at any time. Temperatures are also affected by elevation, so it will be colder the higher you go. The jungle is hot and humid all year around, apart from a few chilly weeks in January, and there is always likely to be heavier rain than in the Andes.
Flight essentials: There are no direct flights between the UK and Lima, but there are several indirect options. Our preferred routing is via Madrid in Spain using various airlines including British Airways, Iberia and LATAM Airlines. Flying time between London and Lima (via Madrid) is around 14 hours plus a stopover. It then takes an additional 1½ hours to fly to Cuzco.
Time difference: Peru is 5 hours behind GMT
When to go:
Jan
Feb
Mar
Apr
May
Jun
Jul
Aug
Sep
Oct
Nov
Dec
Talk to one of our
well-travelled experts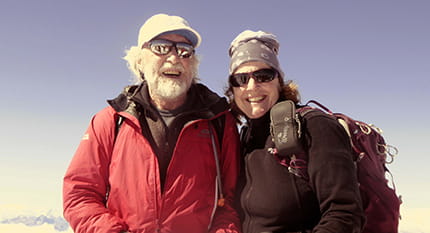 Start planning your next adventure now