Search Tailor Made Destinations
Pavillions Hotel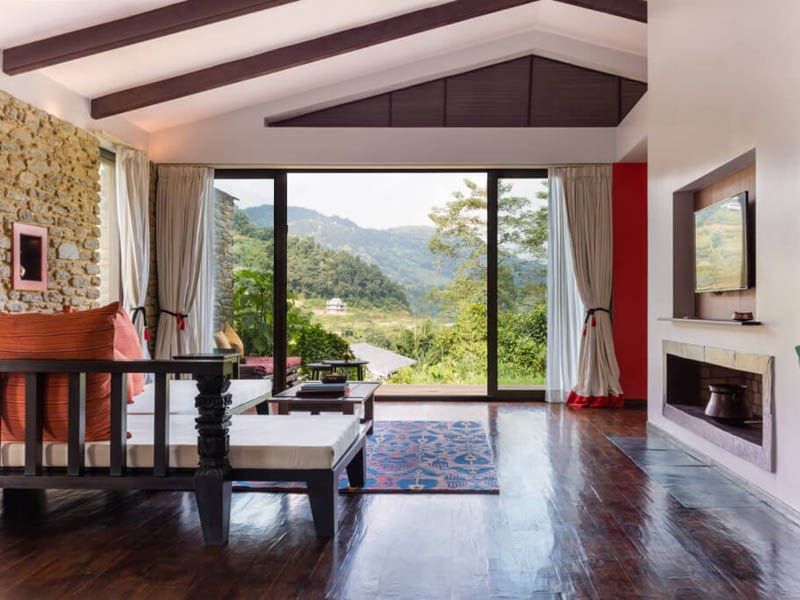 The Pavilions Himalayas is a luxury eco-resort set in a tranquil forested valley framed by the high peaks of the Annapurnas. The sumptuous, contemporary rooms are set in individual villas with floor to ceiling picture windows, private outdoor terraces, whirlpool baths and separate rain shower cubicles complete with a wonderful selection of toiletries made with herbs from the hotel's own garden. The garden also provides organic fruit and veg for the restaurant's kitchen. If you want to de-stress, then the Pavillions offers a plethora of options for mind and body wellness from its state of the art spa and yoga studio to its gorgeous pool with mountain views and refreshments served on the deck.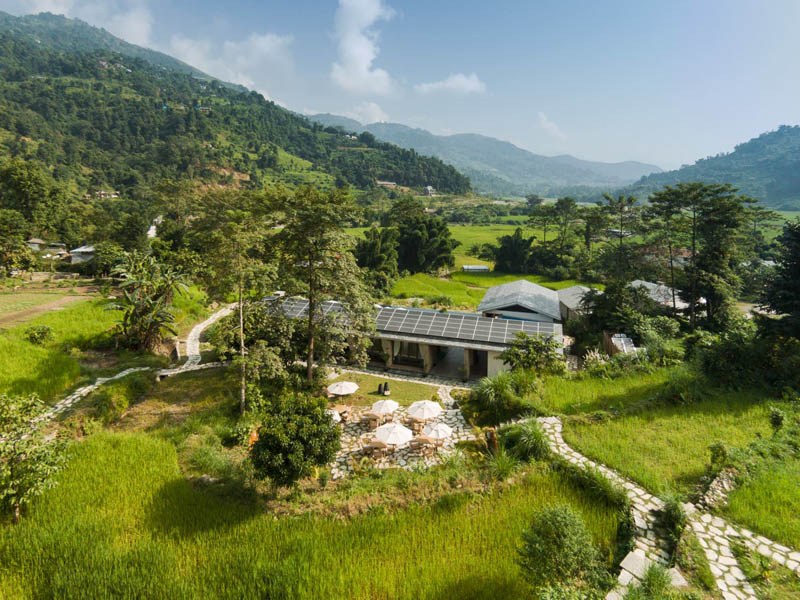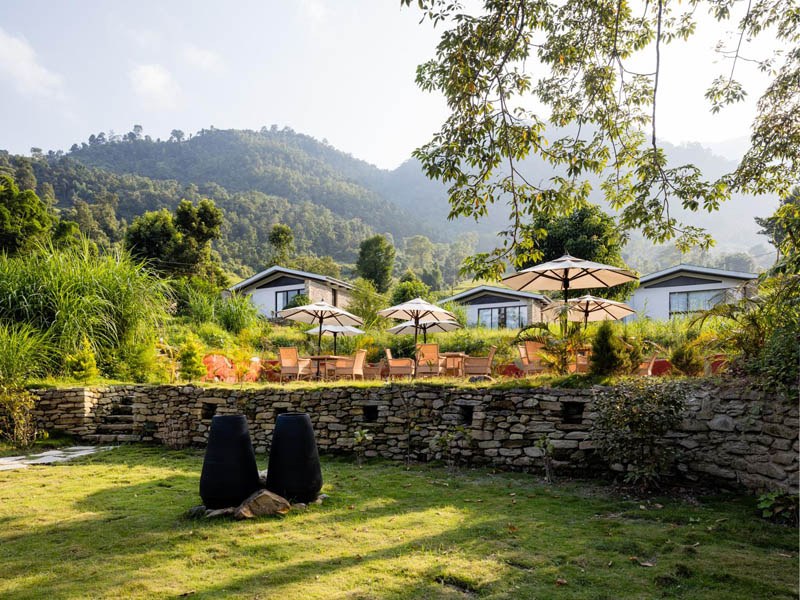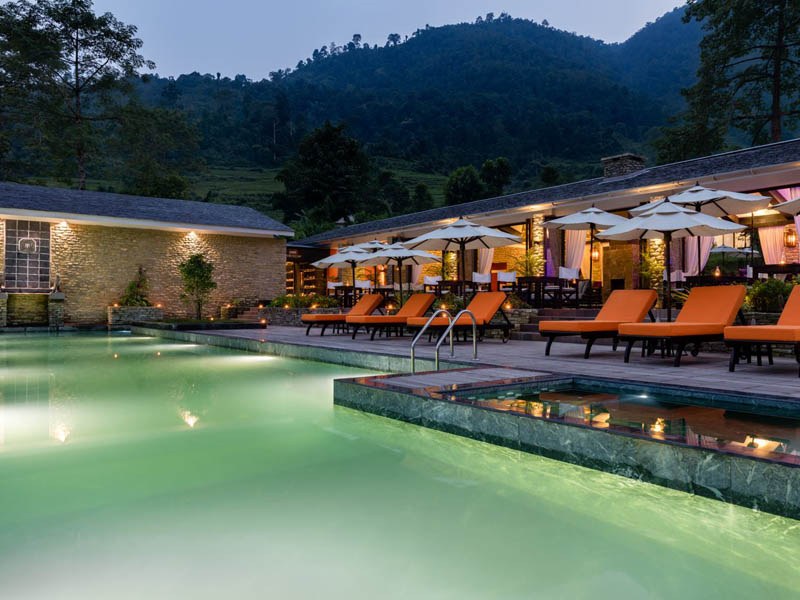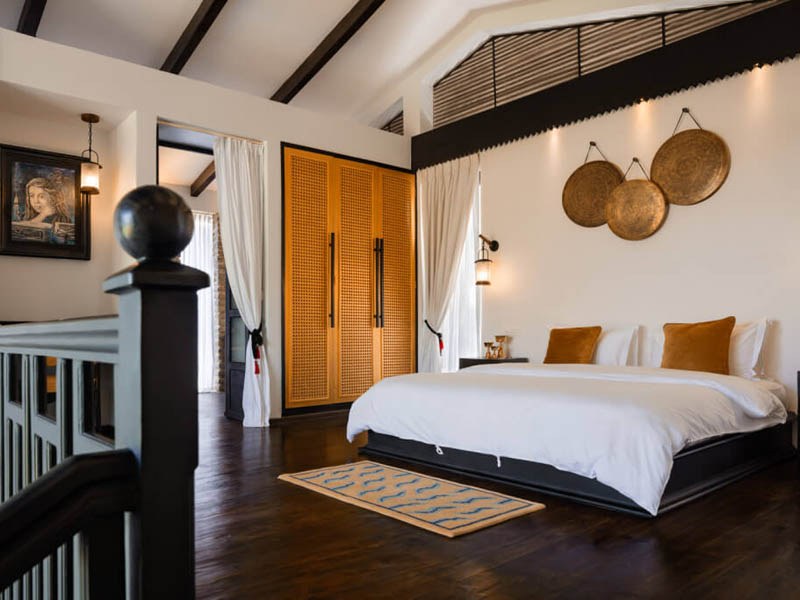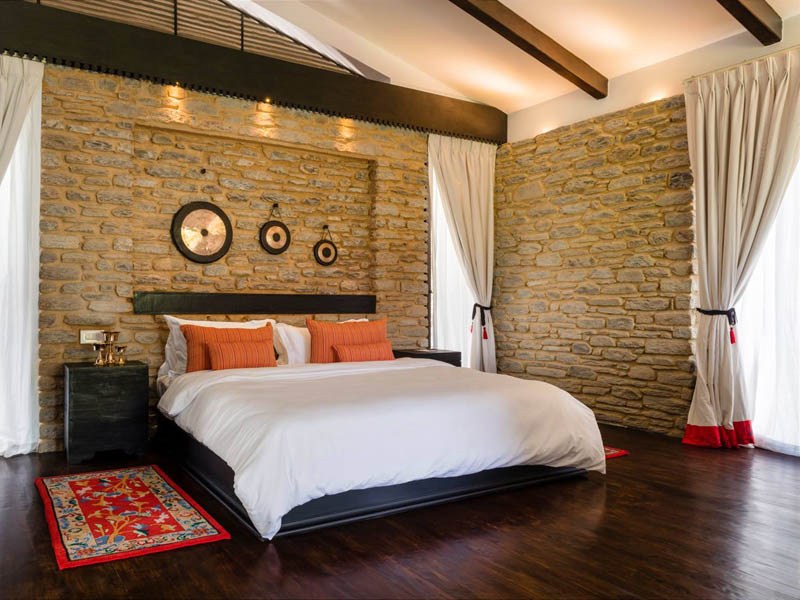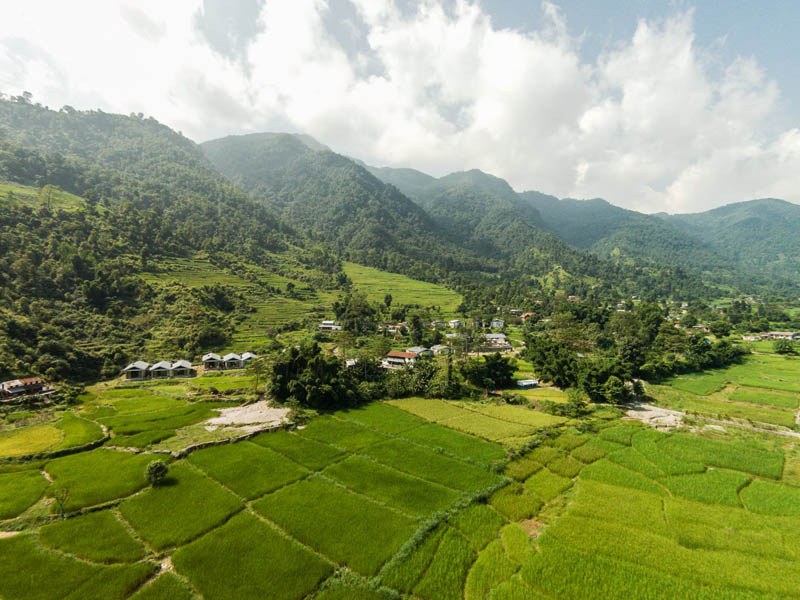 Other accommodation in Pokhara
The Fishtail is Pokhara's oldest established hotel which continues to offer a high standard of comfort and service. Although close to the bustling Phewa Tal lakefront, the Fishtail is situated on a peninsula and can only be reached by a rope-drawn pontoon, so is very secluded. It has lovely tropical gardens, fabulous mountain views and a swimming pool. Rooms are in bungalows with individual terraces so you can sit out and enjoy the peace and quiet.
Situated close to Pokhara, the 4* Shangri La offers wonderful views of the Annapurnas both from its lush, landscaped gardens and from its guest rooms. The well designed rooms are light and airy and feature a large, sit-out balcony. The hotel has a secluded outdoor pool, poolside bar and an international restaurant.
Form its ridgetop location above the Pokhara Valley, Tiger Mountain Lodge enjoys enviable Himalayan views. Rooms are cottage-style, clustered throughout the grounds to resemble a Nepali village. Interiors are stylish and understated incorporating a range of natural materials and calming tones. Each room has large picture book windows and private verandas to make the most of the stunning mountain vistas. The main lodge houses a library, bar and restaurant where you can enjoy international and Nepali cuisine made from fresh, organic ingredients. Tiger Mountain has a fabulous outdoor pool, whilst guided walks and nature rambles are available from the lodge, as well as a range of relaxing treatments and therapies at the excellent spa centre.
Talk to one of our
well-travelled experts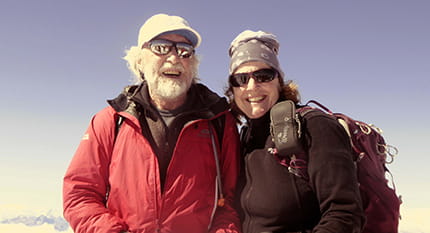 Start planning your next adventure now