Search for a Tailor Made holiday
Free Bed & Breakfast night in the Cotswolds
One of the best ways to organise your own Tailor Made holiday is to come and talk to us in person. To help you plan your perfect trip, we will host you for one night's bed and breakfast accommodation, near our Cotswold offices in Wotton-under-Edge, Gloucestershire. You can then meet a member of our team who can talk through our Tailor Made trekking and tour options, pore over books and maps and perhaps view some images of your proposed destination.
Call our
friendly team
Responsible Travel
What's included?
Watch our videos
Read our blog:
Travellers' Tales
Our favourite things to see and do in Morocco
Browse some of our favourite experiences in Morocco, and add any that take your fancy to your wish list.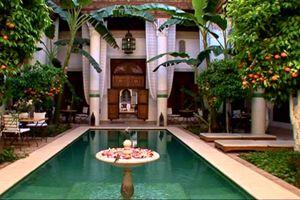 Many of the traditional houses in Marrakesh and Essaouira have been converted in to stylish hotels, decorated with Moroccan metal lanterns and colourful tiles. The windows face inwards to a central courtyard, which often feature fruit trees and water features or pools. They range from comfortable, to ultra chic, and our experts will be happy to suggest the perfect one for your stay.
Add to Wish List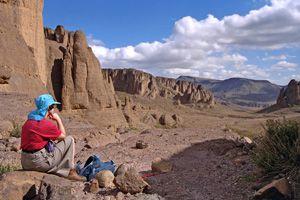 If you are in need of some winter sun, then a visit to Morocco will brighten your day. There is plenty to explore in Marrakesh, or on the coast, but it is also possible to trek in the Jebel Sahro region where the spectacular scenery is reminiscent of the 'Wild West'. We can design a trek to suit your requirements, just give our experts a call.
Add to Wish List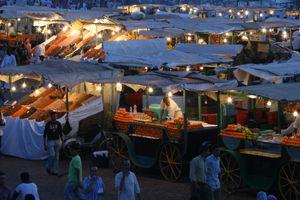 By day, the square in Marrakesh is filled with orange juice sellers and snake charmers, but things get livelier at night time, when the square is packed with over one hundred food stalls, acrobats, street performers and musicians. Treat yourself to a freshly cooked snack and people watch from one of the pavement cafes.
Add to Wish List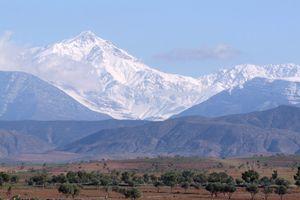 Jebel Toubkal is North Africa's tallest mountain at 4,167m/13,671ft, and it is an achievable objective for anyone who enjoys walking to the summit of the UK's highest mountains, such as Mt. Snowdon. No technical gear is needed, and paths are good but rough/stony. At the summit you should be rewarded with views over the High and Middle Atlas, and occasionally, to the Sahara beyond.
Add to Wish List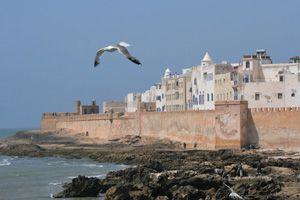 Essaouira, a port on the Atlantic coast, is a wonderful place to relax. The walled town, in which you will stay, is almost entirely a pedestrian, bicycle and moped-only zone. With its white-washed walls and fresh sea air, it makes a welcome change to the sultry heat of the desert. There are numerous cafes and restaurants, catering to all tastes, and a walk along the ramparts, or nearby beach is a great way to spend a late afternoon as the sun begins to set.

Add to Wish List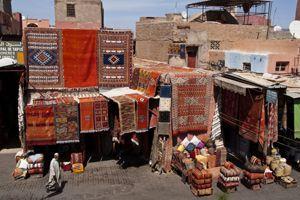 Take a 2-3 hour tour of the maze-like souks, see the dyers' souk, the metalworkers' souk, the apothecary and haggle for souvenirs. Marrakesh has been attracting traders and tourists for hundreds of years; the Medina (old city) is now a UNESCO World Heritage site. Stop by the Jardin Majorelle where landscaped gardens of cacti, exotic plants and fountains, make this a haven in the city. If you prefer, you could tour Marrakesh on a caleche (horse and cart).
Add to Wish List