/
Responsible Tourism Pledge
Responsible Tourism Pledge
For over 35 years, Mountain Kingdoms has been offering people the chance to visit amazing places on this extraordinary planet.
We now offer trips to all corners of the world, and whilst this growth is welcomed, we are conscious that inevitably our holidays have a detrimental impact on the world around us, and we want to do all we can to reduce our carbon emissions.
We are a signatory to Tourism Declares a Climate Emergency, along with many other like-minded reputable tour operators.
We publicly accept the current IPCC advice that we need to cut global carbon emissions to 55% below 2017 levels by 2030 to keep the planet within 1.5 degrees of warming
THEREFORE, IN 2023 WE WILL BE FOCUSING ON
How we can reduce the carbon emissions that our holidays produce,
and how to counter balance this carbon by supporting carbon offset measures.
Here are some of our current and future plans we have to minimise the impact of our business as a whole:
Carbon Offsetting
Already doing:
We have been offsetting carbon since 2007, but will be continuing our donations to tree planting in Peru this year. This is with a trusted partner where the funds generated go directly to a project where the community plants trees on its own land.
Will do:
Carbon offsetting will be included in the prices of our Flight Inclusive holidays.

For every person booking a long haul flight inclusive holiday with us we will plant 20 trees in Peru and for every person booking a short haul flight inclusive holiday we will plant 7 trees in Peru.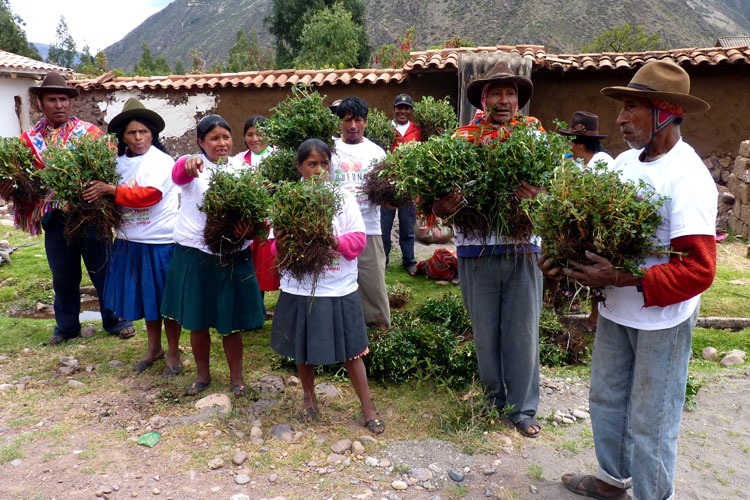 Reducing Carbon Emissions
Already doing:
We already offer the majority of our customers a free filtered water bottle which means they can instantly cut down on their single-use plastic consumption. This will be an ongoing project.
We already predominantly use local hotels and restaurants but will continue to ensure that, where possible, we always use these rather than multinational chains.
We have joined the Tourism Declares a Climate Emergency initiative to stand alongside like-minded travel companies, to work together to initiate best practices to make tourism as sustainable as possible.
We have joined the AITO Sustainable Tourism Committee which promotes best practice in sustainable tourism.
Will do:
We will re-evaluate our flights to make sure we are using the most fuel efficient airlines with the youngest fleets and, where possible, direct flights for each trip.
We will eliminate unnecessary staff flights wherever possible.
We will endeavour to minimise internal flights.
We will be asking all our worldwide agents and suppliers to look at their own carbon footprint and encourage them to reduce it.
We will promote our more low impact trips to give customers an informed choice.
Within our office
Already doing:
All the electricity used to power our office comes from an energy supplier who generates their power entirely from renewable sources.
All our office waste either already goes to be recycled or if it is non-recyclable it does not go to landfill. Our waste is recycled at one of the country's most efficient recycling centres. Our non-recyclable waste is guaranteed not to end up in landfill and goes to a site that creates energy from waste. Any leftover ferrous deposits from this process are recycled, and the remaining residue is converted into aggregate which is used to resurface roads or made into carbon negative building blocks.
We will not be issuing our annual glossy brochure in 2023 and perhaps beyond, saving lots of trees! All the latest information for our trips can be found on our comprehensive website.
We have stopped offering unnecessary optional flights – for example our Everest sightseeing trip.
We have joined our town's Plastic Free Pledge initiative, meaning that Wotton-Under-Edge will be the first town in the country to commit to coming together to reduce the town's plastic consumption as a whole, and to offer each other ways to collaboratively find alternatives.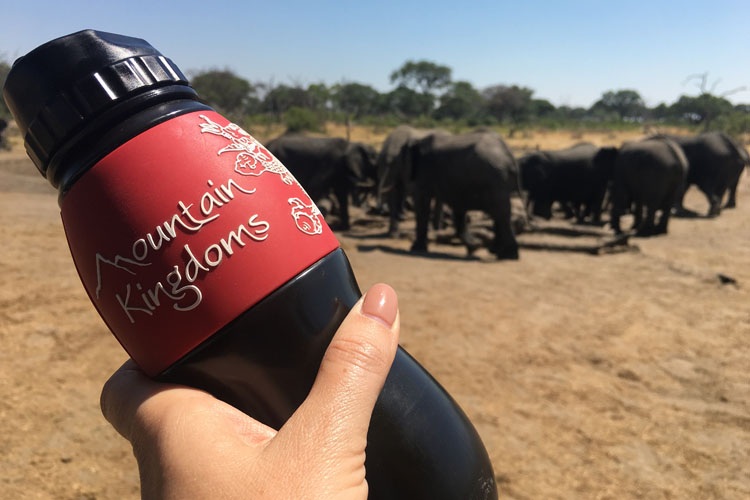 Will do:
Following an 'energy survey' of our office we hope to install instant water heaters and secondary glazing in the near future.

We will investigate installing solar panels to provide our electrical needs and possibly replace our gas-fired central heating.
We commit to using environmentally friendly cleaning products in the office in, if possible, reusable containers.
We will continue to cut down on paper in the office.
We will buy recycled and refillable office stationery supplies.
We are working on an online portal where clients will complete their personal information, instead of filling out paper forms.