Our grading system explained
Gentle
Gentle / Moderate
Moderate
Moderate / Vigorous
Vigorous
Vigorous / Strenuous
Strenuous
Expedition Grade
Morocco Earthquake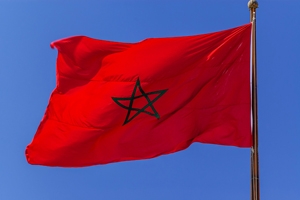 We were deeply saddened to hear about the earthquake in Morocco which has caused such devastation and loss of life. Our hearts go out to everyone who has been affected. We were relieved to hear that our partners and friends in Morocco are all safe, and fortunately none of our clients were in country at the time.

We have made a donation to help support local relief efforts, and we will also be reviewing our upcoming trips in conjunction with our Moroccan partners.
Their initial assessment is that the areas where we are due to travel in the near future do not appear to have been impacted by the quake, and we are hopeful that our trips this year will be able to go ahead. If you are booked to travel with us to Morocco we will be in touch as soon as we can.
The British Red Cross are highly experienced at working with local agencies on the ground to provide emergency support for first aid, search and rescue, provision of shelter, food and water and other immediate needs. If you would like to help you can make a donation to their Morocco Earthquake Appeal at the link below.
Related News