Forthcoming speakers at Wilderness Lectures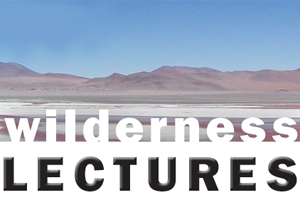 Mountain Kingdoms is pleased to support Wilderness Lectures, a series of audio/visual presentations in Bristol, all with the theme of worldwide adventure, travel and exploration. All of the presenters are widely travelled explorers, mountaineers and well known adventurers. Come along and be inspired!
The next season for Wilderness Lectures is set to commence on the 3rd October 2018.
As usual there is a great line up of various well known explorers, mountaineers, travel writers, cameramen, TV personalities, and generally anyone who has an epic story to tell and wants to share their passion for the wilderness with like-minded people.
Here is the full line up of speakers:
03 Oct 18 - Riding High in South America by Anna McNuff
17 Oct 18 - Journeys in a Biplane – Following the Female Pioneers of the Air by Tracey Curtis-Taylor
31 Oct 18 - Flight of the Swans by Sacha Dench
14 Nov 18 - Eye Below the Ice by Doug Allan
28 Nov 18 - The 100 Days of Darien by Colonel John Blashford-Snell OBE
12 Dec 18 - AWARD WINNER - Return to Pena Colorada by Connor Roe
09 Jan 19 - The Adventure Game - More Tall Tales from Filming the Extreme by Keith Partridge
23 Jan 19 - TBC - Guy Grieve
06 Feb 19 - The Gift of Experiences - Breaking the World Record Solo, Rowing the Atlantic (and more) by Kiko Matthews
20 Feb 19 - Bonington: Mountaineer by Sir Chris Bonington, CVO CBE DL
06 Mar 19 - Passion 8,000 - Dream of a Lifetime by Gerlinde Kaltenbrunner
20 Mar 19 - My Mountain Life by Simon Yates
03 April 19 - To Eritrea and Ethiopia - Retracing a Victorian Expedition by John Pilkington
For tickets and further information including a detailed synopsis for each lecture please see the Wilderness Lectures website.