Wilderness Lectures, Bristol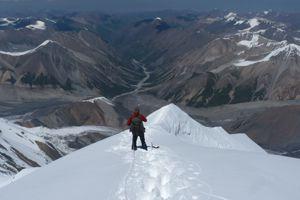 Mountain Kingdoms is pleased to support Wilderness Lectures, a series of audio/visual presentations in Bristol, all with the theme of worldwide adventure, travel and exploration. All of the presenters are widely travelled explorers, mountaineers and well known adventurers. Come along and be inspired!
The next season for Wilderness Lectures is set to commence on the 4th October 2017.
As usual there is a great line up of various explorers, mountaineers, travel writers, TV and adventure sports personalities, and generally anyone who has an epic story to tell and wants to share their passion for the wilderness with like-minded people.
Please see below for the full line up of speakers:
04 Oct 17 - Russia and Europe, what next? By John Pilkington
18 Oct 17 - Running the length of New Zealand (and other silly ideas) with Anna McNuff
01 Nov 17 - Don't count the days, make the days count by Nick Butter
15 Nov 17 - Land of the Dawn-Lit Mountains by Antonia Bolingbroke-Kent
29 Nov 17 - The Adventure Game – a cameraman's tale with Keith Partridge
13 Dec 17 - Pole of Cold: a journey to chase winter by Felicity Aston MBE
10 Jan 18 - An evening with Hans Rey
24 Jan 18 - The Yeti and the highest unclimbed mountain in the world by Steve Berry
07 Feb 18 - Sailing around the North Pole with Sir David Hempleman-Adams
21 Feb 18 - Choose your own adventure with Paula McGuire
07 Mar 18 - Four Mums in a Boat by Janette Benaddi (of The Yorkshire Rows)
21 Mar 18 - In the air by Alex Coltman
For further information, or to book tickets, visit the Wilderness Lectures website.