Super Liz does it again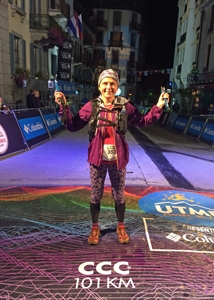 Whilst most of us at Mountain Kingdoms find the thought of trekking round the Mont Blanc massif enough of a challenge, our superhuman Operations Manager, Liz, decided to run round the mountain instead – in a single day!
An ultramarathon runner, Liz is no stranger to epic endurance races and last week she took part in one of the hardest – the 101 km, CCC race (Courmayeur - Champex- Chamonix) part of the Ultra Trail du Mont Blanc. Not only is that 63 non-stop miles over mountainous terrain at altitude, but it includes 10 summits, a colossal 6,100m of ascent (and about the same of descent), and it requires competitors to run through the night in freezing temperatures. Despite this being the "hardest physical and mental challenge" she's ever faced, Liz was the second fastest woman in her age group to finish the race, in amazing time of less than 20 hours.She really is our very own Wonder Woman!
Related News