President of India visits Brahmaputra River cruise boat and presents an award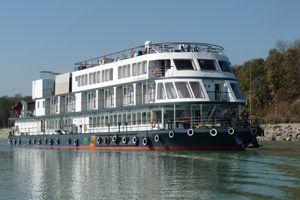 Congratulations to our friends in India on receiving the National Tourism Award for the 'Most Innovative Tour Operator' for the Brahmaputra river cruise on-board the M.V.Mahabaahu. Awarded by the President of India on 18th March 2013.
You can cruise aboard the M.V. Mahabaahu on one of our Brahmaputra river cruises.
Related News