Happy Birthday to the Dragon Prince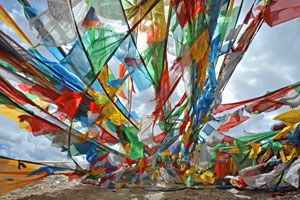 Warmest congratulations to Jigme Namgyel Wangchuck, the Dragon Prince of Bhutan, who is celebrating his first birthday on the 5th February. To mark the occasion, his proud parents have released a new photo of their young prince, and doesn't he look handsome in his little yellow gho.
To mark his birth last year, numerous celebrations and commemorations took place across the Thunder Dragon Kingdom in keeping with guiding principle of Gross National Happiness: Restoration work began on the historic Drukgyal Dzong in Paro, 108,000 trees were planted across the kingdom and numerous festivities and sacred ceremonies were held.
Related News