As Green Shoots Emerge within Travel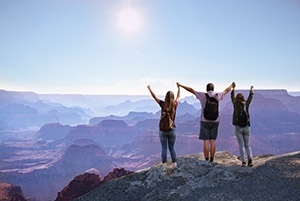 After the long lockdown, June has seen a very welcome touch of normality return to the Mountain Kingdoms office. Many of you have started thinking about future adventures, and so Niki, Harry, Seraphina and Kirsty have joined our MD, Steve Berry, back in the office to help with all your enquiries.

During the time away we have been walking the trails close to home, making the most of the lovely Cotswold countryside around us, but like you we can't wait to start exploring further afield again. We have also been busy improving our website, putting together exciting new ideas to add to our inspirational range of holidays and we're talking to our overseas partners about arrangements to keep you safe on your travels – watch this space!

Travel is in all our hearts, but none more so than Steve. As a young man he set forth on innumerable adventures, mostly climbing, but also epic explorations, and long remote treks. He eventually turned his passion into a purpose and is incredibly proud that, 33 years on, Mountain Kingdoms still offers some of the best travel experiences to the most remarkable places in the world.
Steve and the team are just waiting to welcome you back (or even on your first trip with us!) but in the meantime, we hope you enjoy this short film from our archives.
Watch our latest video - Not Long Now - Stay Safe
Related News