Save £100 on our Everest Base Camp Trek this November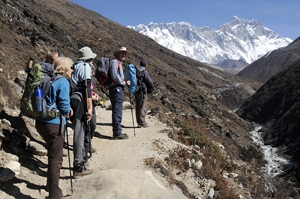 Book onto our Everest Base Camp this November and save £100*. This great offer is due to competitive flight prices and is therefore subject to availability. So don't delay - Book Now!
On this classic tea house trek you will be led by experienced Sherpa guides and have an excellent programme of acclimatisation, giving you the best chance to reach the base of the world's highest mountain. Take a look at our Everest Base Camp Trek for full details, prices and a downloadable, detailed itinerary.
*This offer applies to flight inclusive bookings only on our 11 November 2020 departure.
Write a Review & Win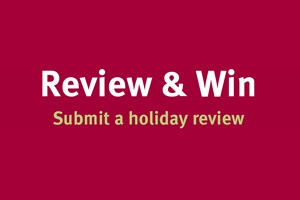 Have you travelled with Mountain Kingdoms?
Share your travel experiences with fellow travellers. Write a review and we'll enter you into a monthly draw to win one of our Water-to-Go water bottles.
To write a review simply follow this link and tell us about your travel experiences - write a review
Read holiday reviews and feedback by Mountain Kingdoms travellers.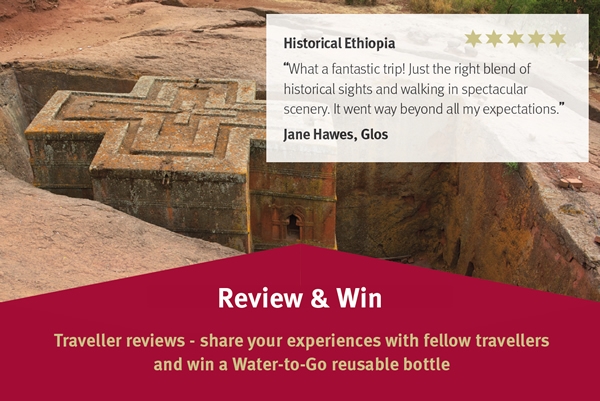 Join us at Destinations: The Holiday & Travel Show 2020 - free tickets available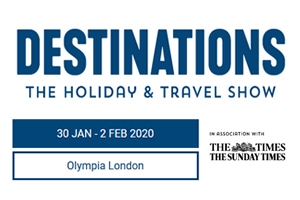 Join us at Destinations: The Holiday & Travel Show where our travel experts will be happy to discuss your travel plans!
We will be at Olympia, London from the 30th January to 2nd February 2020, on stand AA92 and we are offering complimentary tickets to anyone who wishes to visit us at the show.
There's also the chance to win some great Mountain Kingdoms prizes in our special show competition. Simply complete a competition entry form on the stand for a chance to win.
As well as the invaluable and inspirational travel advice on offer, Destinations: The Holiday & Travel Show brings together travel's very best authors, TV presenters, photographers and internationally renowned musicians and performers.
Here's a snapshot of the entertainment in 2020:
The Stanfords Travel Writers Festival - meet your favourite travel authors, hear their inspiring stories and have the opportunity to purchase signed and dedicated copies at the 'Signings at Stanfords' shop. Headliners included Ainsley Harriott, Jung Chang, Dom Joly and Michael Portillo.
Meet the Experts Theatres - get inspired with new ideas as adventurers and explorers bring travel to life with over 50 hours of free talks at both shows. Speakers include TV Presenter and Author - Benedict Allen, Actress, Singer and TV personality - Claire Sweeney, Celebrity Chef - Lotte Duncan, TV Chef - John Torode, British Mountaineer - Sir Chris Bonigton and many more.
Experience The World stages - soak up new cultures, enjoy colourful performances and get a taste for exotic delicacies with hundreds of free world food and drink samples on offer
To claim your free tickets visit Destinations' website and quote EXMOKIN.

No booking or transaction fee will be applicable to your booking when using this code.
Please note, this code will expire at Midnight of 29 Jan 2020.
Related News
Arctic Polar Cruising Adventure Offer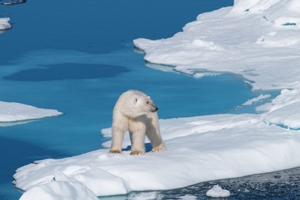 Wow! We are currently offering up to 15% off Arctic Polar Cruising holidays departing in 2020.
Cruise into the remote northern pack ice of the Arctic accompanied by expert guides, plus enjoy delicious food and spacious cabins onboard the M/S Expedition cruise ship.
Book your place on one of the following cruises by 31st January 2020 to receive your discount.
Realm of the Polar Bear, Arctic
Realm of the Polar Bear in Depth, Arctic
Please contact Ahmed Reda at Mountain Kingdoms for more information - call 01453 844400 or email ahmed@mountainkingdoms.com
Find out more about our Arctic Polar Cruising holidays
New departures available - Silk Road to Samarkand, Uzbekistan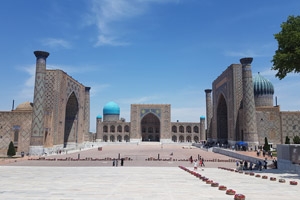 Due to demand, we have increased the number of departures of our most popular group holiday in Uzbekistan - Silk Road to Samarkand.
This thrilling two week two tour travels along the desert highways of the ancient Silk Road from Khiva to Bukhara to Samarkand with ample time to discover the magnificent architecture and historic artefacts of these fabled cities as well as to experience the local culture and food.
Silk Road to Samarkand, Uzbekistan
Fri 08 May - Fri 22 May 2020
Fri 22 May - Fri 05 Jun 2020
Fri 05 Jun - Fri 19 Jun 2020
Fri 14 Aug - Fri 28 Aug 2020
Fri 18 Sep - Fri 02 Oct 2020
Fri 02 Oct - Fri 16 Oct 2020
Fri 16 Oct - Fri 30 Oct 2020
Fri 30 Oct - Fri 13 Nov 2020
Fri 13 Nov - Fri 27 Nov 2020
Related News
November e-newsletter - Base Camp Treks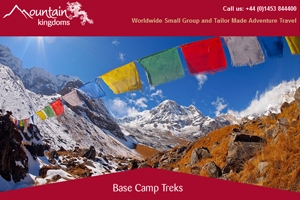 Trekking to an iconic base camp can be an incredible experience. From South Inylchek to Everest take a look at our top base camp adventures.
Read our November e-newsletter here for a round up of all of our recent news and offers. If you'd like to receive our new e-newsletter, sign up here.
Related News
2020 brochure now available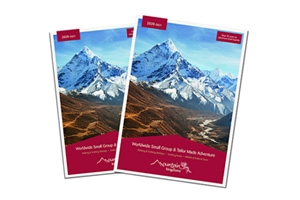 We are delighted to announce that our 2020 brochure is now available. It contains over 150 small group holidays across 51 countries and lots of tailor made holiday options. We have introduced 26 new small group holidays and two new destinations: Turkey and Andorra
Wherever you choose to go, we wish you very many happy trails and trust you achieve your dreams, reach your objectives, and have an absolutely fabulous time!
Explore our range of new trips by following the links below:
The Himalaya & India
Ancient Kingdoms of Tibet
Ultimate Kangchenjunga Trek
Dhaulagiri Sanctuary Trek
Definitive Cultural Tour of Nepal
Colours of India, Gujarat Textiles
Grand Annapurna Traverse
Highlights of Bhutan in Style
Makalu Base Camp Trek
Five High Passes, Dolpo to Mustang Trek
Kerala Backwaters Cruise & Maharajas' Express
Hyderabad, Hampi & Kerala Backwaters Cruise
Dragon Kingdoms of Burma & Bhutan
Langtang Valley Trek
Central Asia & the Far East
Definitive Cultural Tour of Japan
Silk Road Mountains & Monuments, Uzbekistan
Southeast Asia
Cultural Cycling Tour of Burma
Dragon Kingdoms of Burma and Bhutan
Definitive Cultural Tour of Cambodia
The Americas
Easter Island & Patagonia
Walking the Grand Canyon & American Wild West
Inca Trail Trek to Machu Picchu
Wild Alaska Cruise - Bears, Whales & Glaciers Wildlife
Africa & the Middle East
Europe
Cappadocia & the St Paul Trail
Western Taurus & the Lycian Way
Walking in Andorra - the Coronallacs Pyrenees
Monte Rosa Ascent 4,634m/15,203ft

Request a copy of our brochure today, call us on 01453 844400 or complete our brochure request form
Related News
Seven Worlds, One Planet - David Attenborough's latest series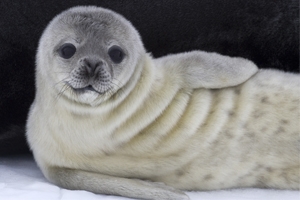 Watch BBC1's brand new highly-anticipated nature series, Seven Worlds, One Planet, for a fascinating exploration of all seven of the world's continents. Presented by Sir David Attenborough.
Each episode takes us to a different continent, revealing the extraordinary wildlife stories and unseen wilderness, whilst also shining a spotlight on the impact of climate change.
The first episode kicks off to a chilly start, in our most hostile continent, Antarctica. A land of stark beauty where only the most resilient of creatures survive. From colourful starfish to huge colonies of king penguins it provides a captivating insight into one of the most mysterious parts of our planet. Antarctica is a place that inspires a genuine thrill of adventure and exploration. If like us, you are now inspired to follow in David Attenborough's footsteps take a look at our three superb Antarctic cruises.
The second episode takes us on a journey through the world's largest continent, Asia, and provides a fascinating look into this land of extreme contrasts. Asia covers about 30% of Earth's total land area and the wildlife there has had to become incredibly adaptable, as they face the hottest deserts, tallest jungles and highest mountains of anywhere on Earth.
We see grizzly bears in Russia, walrus gatherings in Siberia and snub-nosed, blue-faced monkeys in the Himalaya, making for fantastic viewing. Some scenes are difficult to stomach but important to see as David Attenborough highlights the devastating impact we are having on our environment with scenes of deforestation. But there's still hope in Asia's tropical waters, where endangered sharks gather to find food and get a helping hand from a surprising source.
In the spectacularly shot third episode, David Attenborough explores South America, the most species-rich continent on earth with some of the most unique landscapes. From rugged Patagonia where puma cubs hunt down a guanaco, to the dry deserts of Atacama where penguins face a crowd of sea-lions, to the lush cloud forests of the Andes, where endangered bears search for avocados. South America is full of surprises.
We're off to Australia, the land of weird and wonderful wildlife for episode 4. Here wombats the size of dogs trudge through snow, herds of kangaroos are on the run from predators and a kaleidoscope of colourful fish parade in its surrounding waters. Although making for an amazing spectacle, this episode has a somber message. Australia's animals face a tough challenge as a result of humans with more species of mammals have been lost here than anywhere else on the planet.
The fifth episode of the series is a little closer to home, in the crowded continent of Europe and although it's one of the worlds smallest continents, it's certainly not short of extraordinary scenery and fascinating creatures. We see Bear cubs in Finland, wolf packs in The Alps and hundred of Great White Pelicans in Romania but the stars of the show are undoubtedly Vienna's cheeky, grave robbing hamsters!
In the penultimate episode we head to North America, a place defined by its extreme weather and seasonal changes with temperatures ranging from 50 degrees celsius to minus 40! In winter a pioneering lynx is on a desperate hunt for food in Canada's wild and mountainous Yukon, and in summer polar bears leap from rocks in Hudson Bay to catch the ultimate dinner.
Perhaps saving the best until last, the final continent in this magnificent series is Africa. With gripping footage from Zimbabwe, Zambia, South Africa and Malawi. This episode sees varied landscapes from vast unexplored tropical rainforest to active volcanoes and rich Serengeti grasslands. Serengeti is home to the largest herds of antelopes, wildebeest and zebras. But close behind them are their predators. We see a group of five cheetahs team up to form one of the largest cheetah coalitions ever seen for the best possible chance of a successful kill. In Malawi, watch out for some stunning footage of Lake Malawi with its amazing fish, plus a supporting cast of brown hyenas, white rhinos and Temminck's pangolin.
This episode, like all the rest is bursting with awe-inspiring moments that make you want to get out and explore the limitless wonders our planet has to offer.
If you missed it any of the episodes, catch up here on BBC IPlayer.
Related News
Wilderness Lectures, Bristol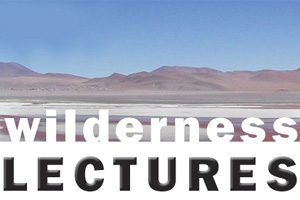 Mountain Kingdoms is pleased to support Wilderness Lectures, a series of audio/visual presentations in Bristol, all with the theme of worldwide adventure, travel and exploration. All of the presenters are widely travelled explorers, mountaineers and well known adventurers. Come along and be inspired!
Forthcoming speakers at Wilderness Lectures
The next season of Wilderness Lectures has now commenced.
As usual there is a great line up of various well known explorers, mountaineers, travel writers, cameramen, TV personalities, and generally anyone who has an epic story to tell and wants to share their passion for the wilderness with like-minded people.
Here is the full line up of speakers:
20 Nov 19 - Adventure - Traverse of the Europe Asia Border - Charlie Walker
04 Dec 19 - Running - The Speaker Who Walks the Talk - Chris Moon
18 Dec 19 - Diving - Underwater Adventures: Beneath the Surface - Andy Torbet
08 Jan 20 - Walking - Walking the Continental Divide - Chris Reeve
22 Jan 20 - TV/Film - The Making of 'Our Planet' - Alastair Fothergill
12 Feb 20 - Adventure - A Journey to Timbuktu in a Flying Car - Neil Laughton
26 Feb 20 - Canoeing - 2,500 Miles through Canadian North - John Harrison
04 Mar 20 - Climbing - Where is the limit? - Tim Emmett
18 Mar 20 - Space - Out of This World - Helen Sharman OBE
01 April 20 - Mountaineering - The Summit is the Goal
For tickets and further information including a detailed synopsis for each lecture please see the Wilderness Lectures website.
Related News
In Search of the Yeti - Film night with Steve Berry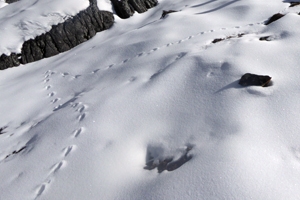 Hear all about our M.D, Steve Berry's adventures on his search for the Yeti. Listen to a short presentation followed by a screening of his 'Lost Kingdom of the Yeti' film.
In 2014 our M.D, Steve Berry, came across a strange set of tracks high in the Himalaya. Each year since then, he has returned to Bhutan to find increasing evidence that the Yeti may actually exist! In 2017 Steve returned with TV presenter, Mark Evans, and a film crew to document his ongoing search for the elusive creature.
With obsessive believers, medical disasters, a forbidden mountain and an appointment with royalty, this really is a must-see adventure. But can genetics finally solve the mystery of the Yeti? Or could this dangerous journey on a quest for the truth be one step too far?
Find out for yourself on the 23rd November at 6:30 as Steve will be presenting the film in Hawkesbury Upton Village Hall.
The Bar will be open from 6:15 for drinks and snacks. Tickets will be £10 for Adults, £5 for children over 5 and available to buy at the door, or £1 cheaper if bought in advance from Hawkesbury Stores or HUTC Committee. All proceeds go towards the repainting of Hawkesbury Tennis Courts. Email triciaperris@icloud.com for more info.
Related News
Sacred Wonders of the World - BBC One's latest series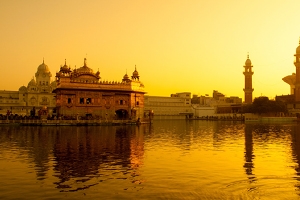 BBC1's beautifully shot new three part series, Sacred Wonders, takes us to some of the world's most famous landmarks that have been built in the name of religion. Whatever your religious beliefs, it's fair to say these man-made wonders are nothing short of magical.
Here are a few sacred wonders we'd be delighted to take you to.
Angkor Wat, Cambodia
Known as the biggest religious monument in the world, Angkor Wat is the largest temple in the vast temple complex of Angkor. Dating back to the 12 th century, the temples are architectural masterpieces, each with hundreds of intricate carvings telling various tales of love and war. A visit here is sure to leave you awe-struck. We'll make sure you don't miss out as each of our holidays in Cambodia include a dazzling tour of Angkor Wat.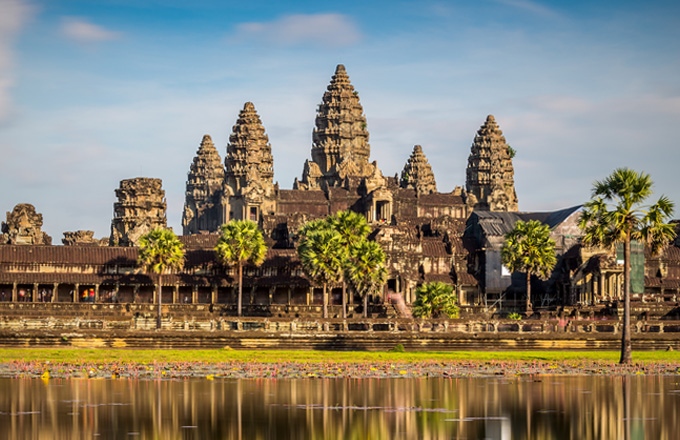 The Golden Temple, India
The Golden Temple is the holiest shrine of the Sikh religion. The top structure of the temple is covered with pure gold leaf, hence the name. It appears as if its floating, surrounded by a pool of water in which pilgrims bathe and pray. Enclosing the pool and temple are ornate marble buildings with four entrances, the four sides symbolise equality and that all people are welcome, wherever they are from. Enjoy a full afternoon exploring this breath-taking sacred site on our Gentle Walking, Indian Hill Stations & the Golden Temple tour.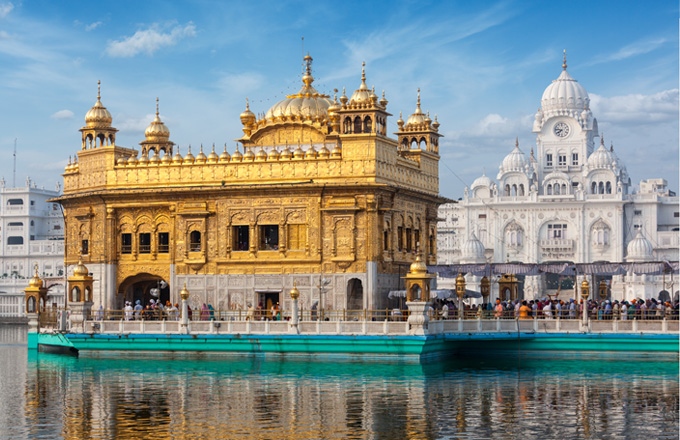 Nachi Shrine & Nachi Falls, Japan
The Nachi falls is the tallest waterfall in Japan at 133 meters, considered to be sacred by both the main religions in Japan, Buddhism and Shinto. For believers and non-believers alike, the thundering sound of water cascading in the middle of a primeval forest is sure to offer a spiritual experience. A complex of shrines has been built on the nearby mountainside, including, one of Japans most photogenic places, the stunning Nachi Grand Shrine overlooking Nachi falls. Experience Nachi Shine and Nachi Falls, plus many of Japan's ancient cultural delights on our Kumano Kodo Pilgrimage Trek.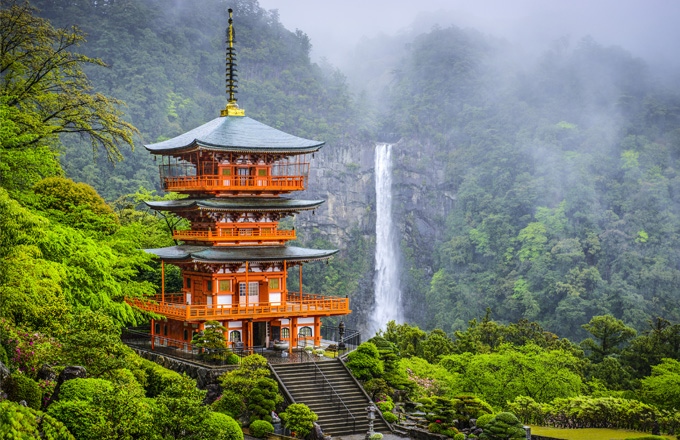 Taktsang Monastery
Perched dramatically on a cliff above the Paro Valley this very photogenic attraction has genuine wow factor. It is said to be where the legendary saint, Guru Padma Sambhava, flew from Tibet on the back of a tiger to defeat five demons, who were opposing the spread of Buddhism. You can visit this breath-taking sight on all of our trips to Bhutan apart from our Gentle Walking Eastern Bhutan trip.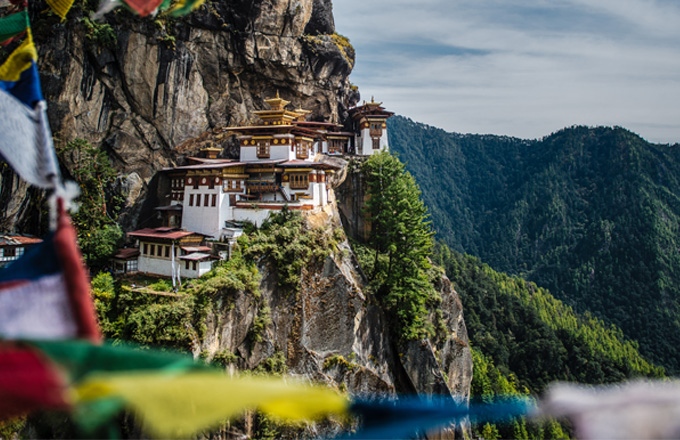 Boudhanath Stupa
Located about 11 km (6.8 mi) from the centre of Kathmandu, lies one of the biggest and most impressive stupas in the world - Boudhanath Stupa, said to house the remains of Gautama Buddha. The structure dates back to the 14th century but still remains in perfect condition. This is due to the flood of donations coming from the local people, who in return hope for good karma. Legend has it, each part of the stupa represents one of the elements, the plinth symbolising the earth, the dome depicts water, the tower fire and the rings from the bottom to the top signify the path to enlightenment. Explore this sacred wonder on any of our Nepal trips that features a sightseeing day in Kathmandu, or alternatively add it as an extension.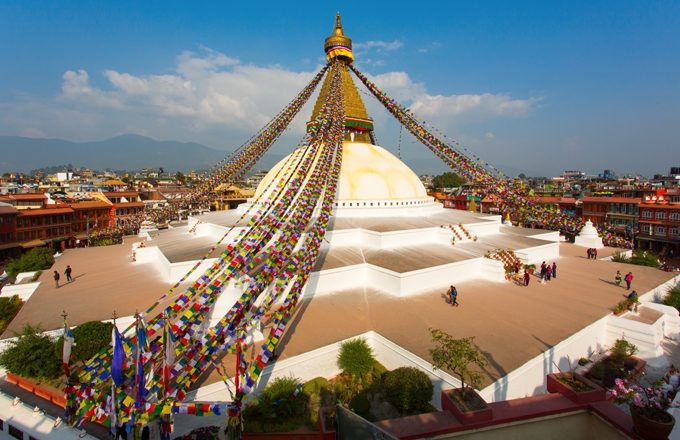 All the episodes of BBC One's Sacred Wonders are now available to watch here on iPlayer.
Related News
June e-newsletter - Himalayan Autumn Adventures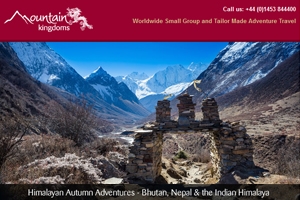 With autumn adventures in mind, we have highlighted the diversity of the Himalaya alongside some of our favourite treks, cultural tours and walking holidays in Bhutan, Nepal and the Indian Himalaya.
Read our June e-newsletter here for a round up of all of our recent news and offers. If you'd like to receive our new e-newsletter, sign up here.
Related News
New Water-to-Go Reusable Bottle Campaign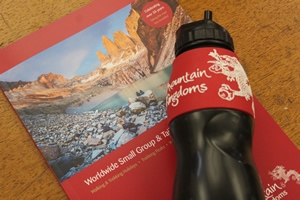 Here at Mountain Kingdoms we have teamed up with the revolutionary company, Water-to-Go, which has developed a multi-use drinking bottle with a filtration system that eliminates over 99.9% of all microbiological contaminants including viruses, bacteria, chemicals and heavy metals from any non-salt water source. A filter will typically filter 200 litres or last for approximately for three months of daily use. Any drinking source can be used from a tap in a hotel bathroom, to a stream or even a puddle!
Since 2019, Mountain Kingdoms has been offering clients, who are not given a free Mountain Kingdoms kit bag (these are required for certain treks), the choice of receiving either a free Water-to-Go bottle or a free Mountain Kingdoms fleece. If you are not eligible for a free bottle, you will still be able to buy a special Mountain Kingdoms Water-to-Go bottle from us at a discounted rate.
In addition you will be able to purchase more filters, extra bottles and accessories at a 15% discount via the Water-to-Go webpage using the discount code MK15.
Mountain Kingdoms will also donate a further 15% to projects we support around the world.
The human race manufactures over 300 million tonnes of plastic each year – that is equivalent to the weight of the entire adult population of the planet. Half of that plastic is used just ONCE.
Although plastic is an amazingly versatile and useful product, it is virtually indestructible and production has outpaced the planet's ability to deal with the waste we are producing.
In the more remote parts of the world which Mountain Kingdoms visits, recycling facilities are in their infancy and poor waste management has resulted in severe plastic pollution. Inevitably plastic ends up in rivers which ultimately flow to the oceans, and scientific evidence has shown that around 8 to 12 million tonnes of plastic ends up in our oceans EVERY YEAR where it harms all marine life.
The NHS recommends drinking at least 2 litres of water a day, which means that on a typical two week trip you could be buying 56 single use 500cl bottles - these will be used for a short period of time and then, if not disposed of properly, take up to 500 years to disintegrate!
Read more about our reusable bottle campaign
Related News
May e-newsletter - Responsible Travel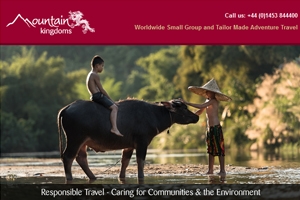 Responsible and sustainable tourism continues to remain at the very core of everything we do as a tour operator,
Take a look at our May e-newsletter here for more information about our recent and on-going Responsible Tourism initiatives.
Related News
Trek Kilimanjaro by the light of the full moon and Save £130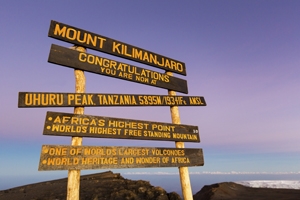 Save £130 on the full moon departure of our Kilimanjaro Summit - Lemosho Route trek, next February and you'll be howling with delight.
This special offer is on flight inclusive bookings only and is due to competitive flight prices, it is therefore subject to availability.
Kilimanjaro Summit, 5,895m/19,340ft - Lemosho Route
01 Feb - 12 Feb 2020 - Flight inclusive price was: £3,175, price now: £3,045 - Save £130
Responsible Tourism Update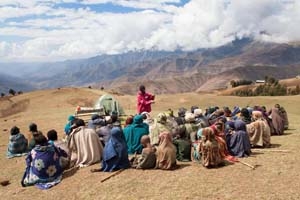 2018 saw a continuing commitment by Mountain Kingdoms to responsible and sustainable tourism with the ongoing support of many charities and projects around the world as well as the exciting launch of our Water-to-Go reusable bottle campaign.
Last year we made donations to 13 different charities supporting a wide variety of causes from educational projects to animal welfare, and medical care to emergency response. They help create opportunities for children, improve living conditions, re-build after disasters and conserve the planet's precious resources. Five of these charities we contributed to for the first time including: the Kerala Partnership where our funds helped to completely rebuild a home destroyed in the devastating floods last summer; Medical Aid to Sri Lanka which supports nurse training and improves medical facilities in the country; and also the Galapagos Conservation Trust which does important work preserving the unique flora and fauna of the Galapagos Islands.
In fact since the year 2000, our incredibly generous clients have donated almost £63,000 to good causes that we also support.This is on top of Mountain Kingdom's own charitable donations which reflect our commitment to Responsible Tourism.
Our new Mountain Kingdoms Water-to-Go bottles have also proved very popular with clients who have taken them on treks, tours and walking holidays from Africa to the Himalaya. The bottles can be refilled from any water source due to their unique Water-to-Go filter system that eliminates 99.9% of all known contaminants, and by doing so, they are reducing the need for single use plastic bottles. Find out more about our Water-to-Go reusable bottle campaign here.
Visit our Responsible Tourism pages for more information about all our Responsible Tourism initiatives and charitable partnerships.
Related News
Meet Sue Lawty in London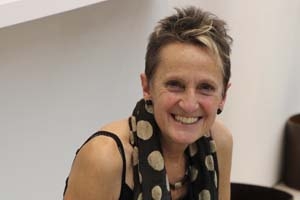 Renowned fine artist and Mountain Kingdoms leader, Sue Lawty, will be exhibiting her work at the Paper Mill Studios in Islington this coming weekend.
Sue's exhibition will form part of a creative residency at the studios organised by TOAST, which comprises a 3-day programme of workshops, talks, events and artistic displays on the theme of the Unknown Path. Inspired by landscapes, ancient textiles and her many travels, Sue will be presenting an exhibition of abstract works, drawing and assemblages as well as giving a talk - 'an Introduction to Weaving' - on the afternoon of Monday 6th May between 1.30pm and 4.30pm.
If you are interested in our Weaver's Trail holiday in Bhutan, which will be led by Sue this autumn, this is the ideal opportunity to meet Sue and have a chat with her about the trip. Sue will be at the Studios for some time on each day of the exhibition.
The exhibition is free, but if you would like to attend Sue's talk, tickets cost £25 with 15% of the price donated to Creative Society.
Related News
Our thoughts are with the people of Sri Lanka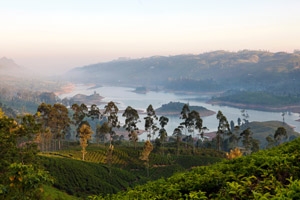 We are deeply saddened by the news of the terror attacks that took place in Sri Lanka on Easter Sunday. Our thoughts and sympathies are with the people of Sri Lanka and the friends and families of those impacted.
In light of these events, we have received news from our travel partners in Sri Lanka indicating that all of their staff are safe and well. In addition, we can report that Mountain Kingdoms did not have any clients travelling within Sri Lanka at this time.
On 25th April 2019, the Foreign and Commonwealth Office (FCO) updated their travel advice to advise against all but essential travel to Sri Lanka, due to the current evolving security situation following attacks on 21 April 2019.
View up-to-date FCO advice for Sri Lanka - https://www.gov.uk/foreign-travel-advice/sri-lanka .
We will be monitoring this advice in the weeks ahead.
If you are travelling to Sri Lanka with Mountain Kingdoms and would like to discuss recent events, please call 01453 844400.
Mountain Kingdoms supports Medical Aid to Sri Lanka. This is a registered charity aiming to help improve medical facilities in Sri Lanka. Started in 1995, they have donated over £400,000 worth of equipment and medical supplies to various government health institutions as well as supporting training of health workers. If you would like to find out more about Medical Aid to Sri Lanka and support our recommended charity, please click here.
Related News
March e-newsletter - Experience the Himalaya in 2019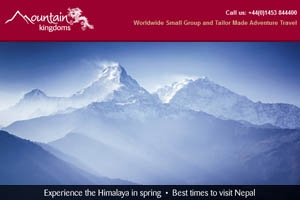 Take a look at our recommendations for Himalayan holidays this spring/summer. Still undecided on which Nepal walking and trekking holiday is best for you? we've created regional 'Trekking Guides' - visit our 'Travellers' Tales' blog to read more.
Read our March e-newsletter here for a round up of all of our recent news and offers. If you'd like to receive our new e-newsletter, sign up here.
Related News
Gerlinde Kaltenbrunner at Wilderness Lectures in Bristol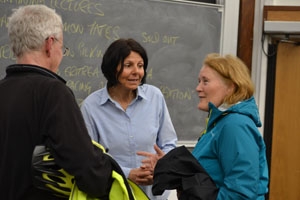 The audience at last night's Wilderness Lecture in Bristol were treated to a very special evening when Gerlinde Kaltenbrunner delivered the annual 'Ginette Harrison Memorial Lecture'.
Gerlinde was the first woman to climb all 8,000m peaks without the use of supplemental oxygen or porter support, an incredible feat which she achieved in 2011. The following year she won the prestigious National Geographic Explorer of the Year Award. Needless to say, Gerlinde's account of her extraordinary adventures made for a fascinating talk and her lecture raised over £4000 on the night which will be given to the Ginette Harrison School in a village near Kathmandu in Nepal.
Gerlinde's lecture had a particular resonance in that it marked the 20th anniversary of Ginnette Harrison's untimely death whilst attempting to climb Dhaulagiri – part of her own attempt to summit the 8,000ers. Ginette's memory lives on though in her school which now has 170 pupils who would otherwise have little opportunity for education. Wilderness Lectures and Mountain Kingdoms continue to support the school through direct contributions and client donations.
Gerlinde is pictured here at last night's lecture with some of her 'fans'.
Related News
February e-newsletter - Your gateway to top destinations for 2019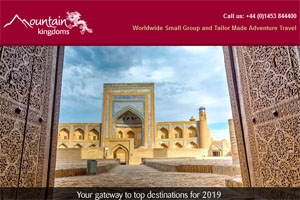 Explore our selection of popular travel destinations for 2019 * For inspiration read our blog * Read about the experiences Mountain Kingdoms' hold close to their hearts.
Read our February e-newsletter here for a round up of all of our recent news and offers. If you'd like to receive our new e-newsletter, sign up here.
Related News
A fascinating evening with Sir Chris Bonnington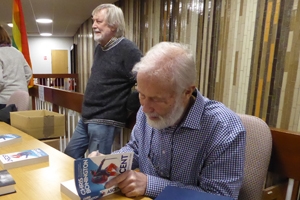 Mountaineering legend, Chris Bonnington, appeared in front of a packed audience in Bristol last night as one of this year's star Wilderness Lecture speakers.
This annual series of lectures, presented by a diverse group of adventurers, is organised by our MD, Steve Berry and Dick Willis.
The enthralling evening showcased a new film about Sir Chris called 'Bonnington: Mountaineer' which looks back over the incredible life and career of the mountaineering legend and his many immense achievements climbing the highest and hardest mountains in the world. Now 85, Sir Chris reflects on his triumphs as well as tragedies, going full circle from his earliest climbs as a teenager to his ascent of the Old Many of Hoy aged 80.
After the film, Sir Chris took questions from the audience before signing copies of his latest book. The evening was considered a great success by the sold out crowd. Sir Chris is pictured here with Steve Berry.
The remaining lectures this year are presented by Gerlinde Kaltenbrunner, Simon Yates and John Pilkington. Visit Wilderness Lectures for further details and tickets.
Related News
Return to Kilimanjaro – the Big Red Nose Climb 2019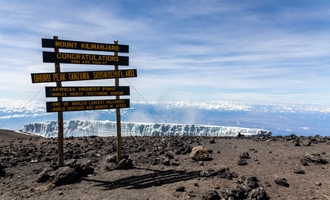 In 2009 a group of celebrities led by Gary Barlow climbed Mount Kilimanjaro in Tanzania and raised an incredible £3.5 million for Comic Relief. A decade later and the big Red Nose Climb is on again.
This month see nine more celebrities take on the challenge of Africa's highest peak. Battling the effects of altitude, freezing night time temperatures and a lack of experience, the celebs will aim to reach Kilimanjaro's 5,895m summit in just 8 days. Among this year's celebrity trekkers are Strictly head judge Shirley Ballas, BBC Breakfast presenter Dan Walker, Dani Dyer star of Love Island, Pointless host Alexander Armstrong and Jade Thirlwall from Little Mix. All of them will be stepping out of their comfort zone to raise money for Comic Relief projects in the UK and overseas.
To donate to this great cause visit https://www.comicrelief.com/rednoseday/challenges/kilimanjaro
And, if you feel inspired by their efforts, take a look at our two Kilimanjaro treks: https://www.mountainkingdoms.com/destinations/kilimanjaro/holidays/all

You can also read our 'Tips for the Top' in which we share our expert advice on how to maximise your chances of getting to the top of Africa's highest mountain.

Related News
Good news from Kerala after the devastating floods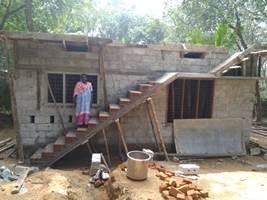 Here at Mountain Kingdoms, we were all very concerned to see the havoc that the floods wrought in Kerala in August last year. We were keen to find a small grassroots charity that would be able to actively assist those affected, and were pleased to be able to donate funds to Kerala Partnership (KP) who were already on the ground and ready to help.
Some of our clients also generously donated to Kerala Partnership, and along with our donation, we are delighted to learn that KP have been able to engage builders to re-build the home of Suma, a widow living alone .Her house was originally made of mud bricks and was completely washed away when the nearby river broke its banks and flooded the surrounding land.
As you will see there is quite a difference to the pile of corrugated iron which was all that was left of Suma's house to the new more robust home constructed for Suma. We hope that Suma will be able to move into her new home shortly and we will keep you updated on progress.
A huge thank you to those clients who supported this campaign, and thanks are obviously due to KP who initiated this vital work.
Donations can be made direct to the charity by visiting:
https://mydonate.bt.com/donation/v4/chooseAmount.html?charity=66927&sourcePage=charitySearchPage
https://www.facebook.com/keralapartnership/
Related News
January e-newsletter - New year, new adventures and a new website homepage for 2019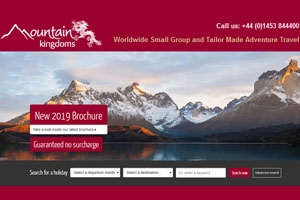 Take a look at our new and improved website for 2019.
With simple navigation and unique new features we've made it easier than ever for you to search for your next special adventure.
Read our January e-newsletter here for a round up of all of our recent news and offers. If you'd like to receive our new e-newsletter, sign up here.
Related News
Sue Lawty's adventures in wild Zanskar at the Destinations Travel Show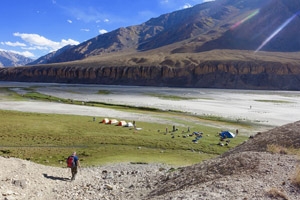 Last year Sue Lawty successfully led our Wild Zanskar trek in this remote and fabled region of the Indian Himalaya. Accomplished artist, as well as experienced trek leader and adventurer, Sue will be presenting tales and images from her experiences in Zanskar at the Destinations Travel Show in London at the end of the month.
Sue's stunning images will reveal Zanskar's powerful and dramatic landscape, whilst thrilling stories of exciting river crossings, high mountain passes and exposed cliff-edge paths are just some of the challenges that Sue will inspire and entertain you with.
If you would like to join Sue at Destinations find out how to claim your free show tickets.
Sue's presentation will be on:
Date: Thursday 31st January,
Time: 2.30pm
Place: Meet the Experts Theatre
Destinations Holiday & Travel Show, Olympia, London
Related News
December e-newsletter - New adventures in southeast Asia, Sri Lanka & India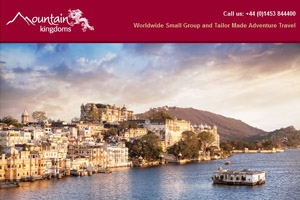 New holidays in southeast Asia, Sri Lanka & India * New 2019/20 brochure now available * Request your brochure * Tailor Made Travel
Read our December e-newsletter here for a round up of all of our recent news and offers. If you'd like to receive our new e-newsletter, sign up here.
Related News
David Attenborough, Dynasties, and the Painted Wolves of Mana Pools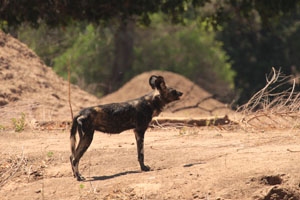 The most recent episode of David Attenborough's remarkable wildlife series, Dynasties, tells the brutal, moving and gripping story of two rival packs of painted wolves, one led by matriarch 'Tait' and the other by her daughter 'Blacktip'. The intense rivalry, as Blacktip challenges her mother for territory and supremacy, was filmed by the BBC over the course of two years in Mana Pools National Park in Zimbabwe; one of the last remaining homes of these rare and striking animals.
Our Product Manager, Jude, was fortunate to have her own amazing on foot encounters with Blacktip and her pack when she researched our latest walking safari in Zimbabwe in November. Read about her close up experiences with the Nyakasanga Pack of painted wolves in our latest blog - Walking with Dynasties' Painted Wolves, and view the details of our Mana Pools & Lake Kariba Walking Safari, where you too can follow in David Attenborough's footsteps.
Related News
Free use of down jackets & sleeping bags on Nepal trekking holidays
We are now offering the use of a good quality down jacket and 4-season sleeping bag free of charge on all our trekking holidays in Nepal *. Not only will they keep you warm and toasty once the sun goes down, but will save on that all important luggage space.
Don't forget, we already include the cost of all meals on trek, park fees and permits, internal flights, transfers and a free kit bag. Plus, every clients receives a 15% discount code to use at multi-award winning outdoor clothing and equipment retailer, Cotswold Outdoor. Just a few of the many reasons to book your Nepal trekking holiday with Mountain Kingdoms.
* Sleeping bags are not required for our lodge-based treks in Nepal but down jackets will be provided for the chilly evenings.

Free hire of down jackets and sleeping bags is now also available on our camping holidays in Bhutan.
Start exploring Nepal - View our holidays
October e-newsletter - New 2019/20 brochure out soon
Animal Planet presents 'The Lost Kingdom of the Yeti' * New brochure out soon * Free Guidebook offer
Read our October e-newsletter here for a round up of all of our recent news and offers. If you'd like to receive our new e-newsletter, sign up here.
Related News
Animal Planet UK reveals the hidden secrets of Gangkar Punsum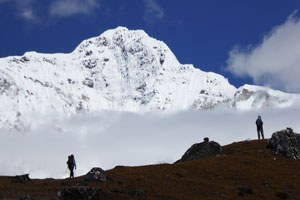 In 2017, Mountain Kingdoms MD, Steve Berry, organised and led an expedition into the remote mountains surrounding Gangkar Punsum - the highest unclimbed mountain in the world. Accompanied by an Icon Films film crew and commissioned by Discovery Channel's Animal Planet, Steve's brief was to search for evidence of the Yeti.
Steve first went to Gangkar Punsum in 1986 as the leader of a British mountaineering expedition attempting the first ascent of the world's highest unclimbed peak. They almost reached the summit, but terrible weather forced retreat. Steve has been back a further six times, exploring the east and west sides of the peak. In 2014, 2015 and 2016 he and his friends found strange footprints in the snow. Take a look at the video captured by Steve during his expeditions - Footsteps in the Snow.

Now Animal Planet reveals that Gangkar Punsum may hide a secret of gigantic proportions.From the Bhutanese wilderness, scientist and yeti-hunter Mark Evans hears fresh reports of repeated sightings and mysterious prints in the snow. Taking into consideration recent developments in DNA-science that could allow the creature responsible to be identified, Steve Berry and Mark mount a considerable expedition into the Himalaya and take their search for the Yeti further than ever before.
Whether you are fascinated by the myths of the mountains or simply appreciate viewing little-visited remote corners of the world, tune in to watch their adventures on Friday 19th October on Animal Planet UK at 10:00pm. Watch the preview clip here.
Related News
Joanna Lumley's Silk Road Tour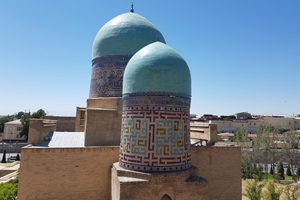 Starting on the 12th September you can watch Joanna Lumley's latest adventure as she begins an epic 7,000 mile journey along the ancient Silk Road, travelling east from Venice to the Chinese border.
'Joanna's adventure will see her travel through a breath-taking array of fabulous landscapes as she crosses continents, deserts, mountains and steppe, boldly following in the footsteps of the merchants, conquerors, kings and pilgrims who once lived and died along this route.'
Her route takes her through numerous countries including Albania, Georgia and Uzbekistan, revealing the diverse cultures, cuisines, architecture and innovations that the Silk Road helped spread across Asia and Europe.
On her travels, Joanna sees traditional skills such as silk weaving and cheese making which have remained unchanged for centuries and also visits the fabled city of Samarkand in Uzbekistan with its magnificent Islamic mosques and mausoleums.
In the second programme of the series, Joanna walks on the Transcaucasian Trail – a new trekking route that traces the ancient trading path through the beautiful and isolated Svaneti region of Georgia. If you are inspired by Joanna, take a look at our brand new trek: Svanenti & the Transcaucasian Trail, Georgia that visits several of the same villages as Joanna and also treks the most picturesque section of the new trail through Upper Svaneti.
Joanna describes her odyssey along the Silk Road as her 'most adventurous and exotic journey yet' and if you would like to follow in Joanna's footsteps, take a look at our Silk Road Tour that journeys from Tashkent, across steppe and desert to visit the three great Silk Road cities of Bukhara, Khiva and Samarkand. You can also watch our new video of this superb cultural tour and see the Silk Road brought to life.
Joanna Lumley's Silk Road Adventure is a new four part series on ITV.
Related News
Help Mountain Kingdoms help Kerala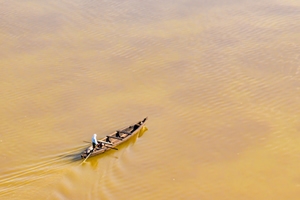 We were very saddened to see the devastating effects of the severe flooding in Kerala in Southern India last month. It is a destination which is very popular with Mountain Kingdoms' clients and although none of our tours are affected, there are areas which have been truly devastated by the catastrophic flooding.
Mountain Kingdoms takes its responsible tourism remit very seriously and newly-appointed Responsible Tourism Officer, Julia Sharpe, has been in contact with a small UK-based grassroots charity, Kerala Partnership, which has been working in Kerala for over 20 years. Currently, the majority of their funds are allocated to schemes supporting the elderly living below the poverty line, who have no ability to work to sustain themselves. However, since the floods, Kerala Partnership will also focus on helping as many people as possible whose homes and livelihoods have suffered as a result of this disaster.
They are in constant contact with their volunteer partners in the area and after consultation with them, Kerala Partnership has identified some key areas including the repair of houses before the second monsoon season, and providing grants for small agricultural projects to be re-started to enable families to get back on their feet and help themselves.
Mountain Kingdoms has already made a sizeable donation to Kerala Partnership which will enable one family's home to be fully repaired. If you are interested in helping in a similar way, rest assured your donation, no matter how large or small, will go to directly helping those in need at this time. Donations can be made direct to the charity by visiting:
https://mydonate.bt.com/donation/v4/chooseAmount.html?charity=66927&sourcePage=charitySearchPage
https://www.facebook.com/keralapartnership/
Related News
August e-newsletter - Bhutan 2019 trek dates and free guidebook offer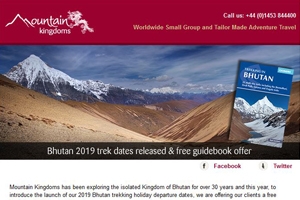 Free Cicerone guidebook offer * 2019 Bhutan trek dates released
Read our August e-newsletter here for a round up of all of our recent news and offers. If you'd like to receive our new e-newsletter, sign up here.
Related News
Yeti, an Abominable History by Graham Hoyland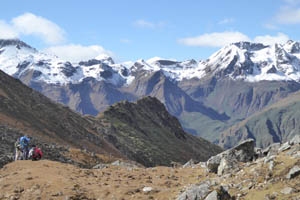 If you're looking for a good book to take away with you on your summer holidays, look no further than Graham Hoyland's thrilling new read: 'Yeti – an Abominable History'. Mountaineer, film producer and best-selling author, Graham travelled to Bhutan with our MD, Steve Berry, in 2016, on an expedition to see if they could discover the whereabouts of the yeti!
Whilst exploring in remote valleys near the unclimbed peak of Gangkar Punsum, Graham, a former trek leader for Mountain Kingdoms, believed he was being stalked by an unknown beast and he also filmed some mysterious footprints. These were similar to those seen by Steve on his previous expeditions in the region.
Intrigued by his own experiences in Bhutan, Graham has delved into the ancient legends, literature and modern-day accounts that surround the yeti and other mythical monsters, to try to shed some light into the existence, or not, of these legendary creatures.
The result is his fascinating new book, published by William Collins and available at Amazon or from other good bookshops.
If you would like to discover more about Steve's epic search for the yeti watch our video Bhutan – Footsteps in the Snow. And if you'd like to go on your own yeti hunt, then take a look at our Gangkar Punsum Approach Trek.
Related News
Mountain Kingdoms visits Puzzlewood - Vote for your favourite image!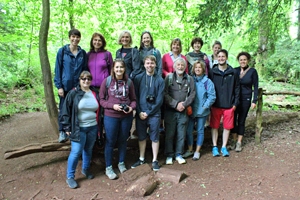 Vote for your favourite image! This week the Mountain Kingdoms team ventured out of the office on their Summer Away Day. Accompanied by professional photographer, David Broadbent, we visited mystical Puzzlewood, an ancient woodland site in the Forest of Dean. David showed us how to make the most of our cameras and how to capture unique and creative images.
Here are the results!
We have selected our top six images from the day and would love it if you would vote for your favourite by 'liking' an image on our Facebook page. The owner of the image with the most likes will receive a bottle of bubbly. Plus, if you 'like' an image and would like to be entered into a draw to receive a free copy of Trail magazine, then please send us a message on Facebook including the following phrase - 'I'd like a copy of Trail Magazine'. Voting closes on Friday 29th June 2018.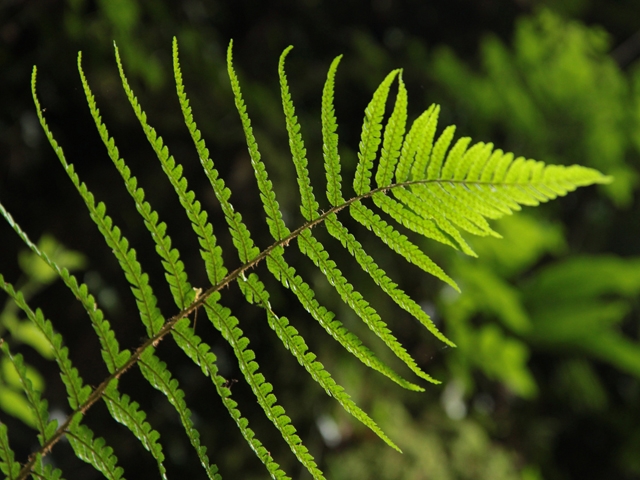 Details of Puzzlewood by J Limburn Turner
This attractive image was taken by Product Developer, Jude Limburn Turner. Jude focused on the small details at Puzzlewood and used her camera to effectively capture the colour and form of a simple fern whilst using depth of field to cleverly blur the background - we love the detail and technique here!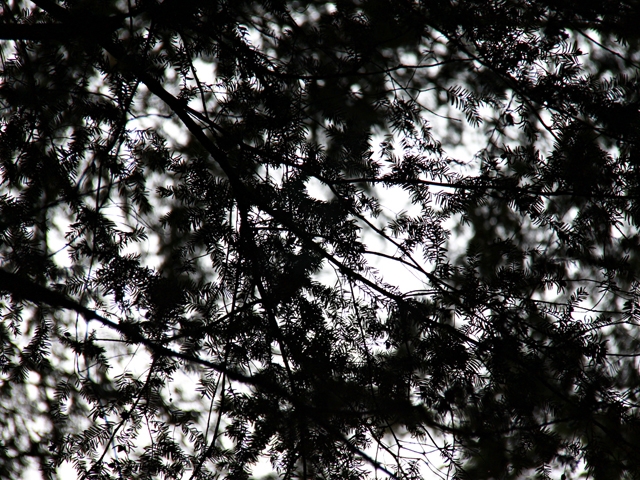 Atmospheric trees by C Bindon
Accounts Manager Cath Bindon has shown the mysterious side of Puzzlewood with her artistic image of one of the many types of trees that make up the woods. In composing the photo, Cath has decided to shoot the branches above her to create an abstract image from nature - great work Cath!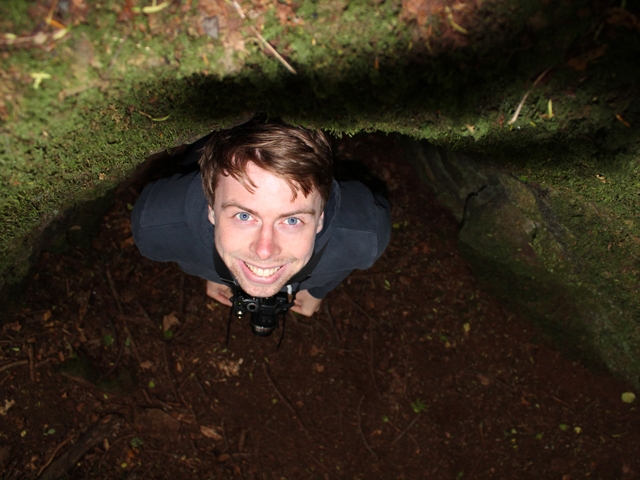 Dan in the ditch by E Browning
This fun photo of Operations Assistant Dan Knott was taken by Marketing Assistant Emily Browning. Emily has given a lot of thought to the composition, especially the angle in which she took the shot. She decided to create a portrait with a twist, resulting in this unusual picture - despite Dan taking plenty of persuading to pose in the ditch!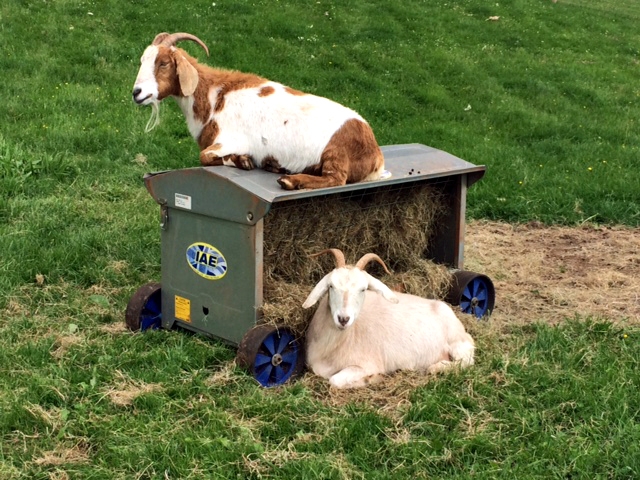 Two goats by L Noakes
Operations Manager, Liz Noakes, was very taken with some of the handsome goats who who reside at Puzzlewood and managed to take this great picture of them - filling the frame and capturing the viewers full attention. This one really makes us smile!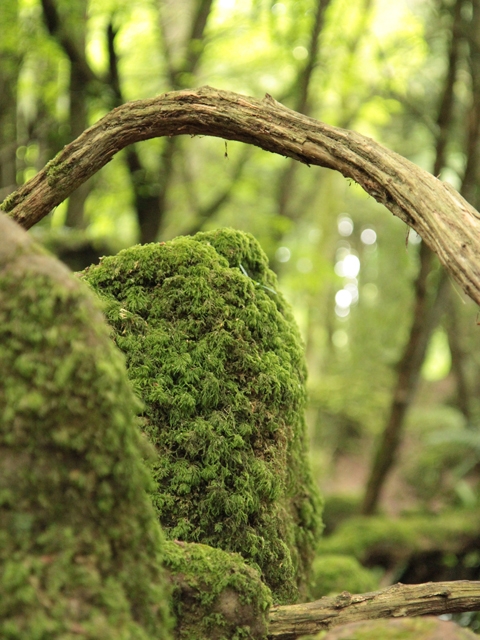 Arching branch by J Limburn Turner
Another impressive shot from Jude Limburn Turner. Jude has thought a lot about the focal point of this image. After choosing this rock underneath an arching branch, she began experimenting with depth of field in order to bring the textures of the moss-covered rock and branch into focus - amazing detail again, well done Jude!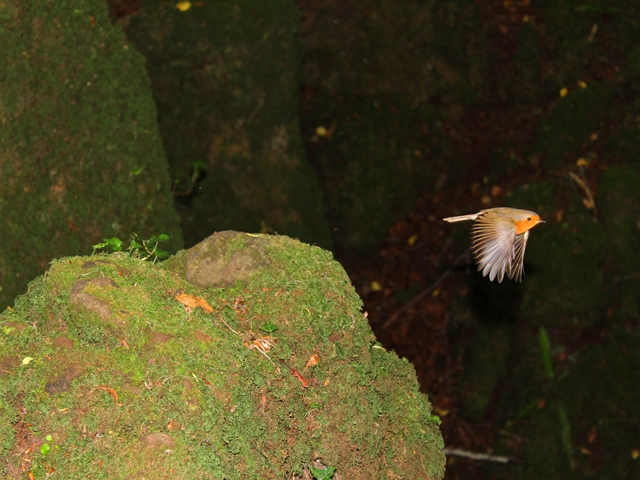 Robin in flight by E Browning
The final image is another super shot from Marketing Assistant Emily Browning. After the team noticed a robin sitting on a nearby rock, Emily prepared her camera to take a picture, but the robin launched into flight. With all her settings ready, she was able to capture the bird in perfect focus in mid-flight. A really tricky technique so very well done Emily!
Related News
Gangkar Punsum - Lost Kingdom of the Yeti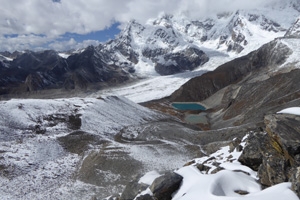 In 2017, Mountain Kingdoms MD, Steve Berry, organised and led an expedition into the remote mountains and valleys surrounding Gangkar Punsum in Bhutan. Steve was accompanied by scientist and fellow 'yeti hunter', Mark Evans, a crew from Icon Films and a large support team. They were there to make a film for Discovery Channel's Animal Planet and Steve's brief was to search for evidence of the Yeti.
Steve's previous expeditions to the wilds of Gangkar Punsum had produced accounts of sightings of an unknown creature and evidence of mysterious footsteps in the snow. Mark Evans was intrigued to discover more and hopefully find scientific proof of the existence of this elusive beast.

In a 90 minute special (broadcast in the USA this week as part of their 'Monster Week'), Animal Planet present the film of the expedition and go behind the myths and legends to reveal the secrets of Gangkar Punsum. Is it the Lost Kingdom of the Yeti or not? Sadly, we have to wait a little while in the UK to find out, but in the meantime take a look at this preview clip.
We'll keep you updated with news of when the full film is going to be shown on TV here.
Related News
May e-newsletter - Discover the Hidden Secrets of Gangkar Punsum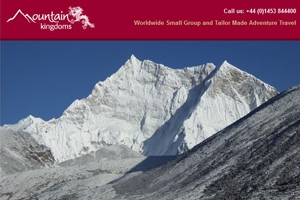 Animal Planet presents 'The Lost Kingdom of The Yeti' * 2018 Bhutan Treks - Spaces Available * Steve Berry's book 'Straight Up'
Read our May e-newsletter here for a round up of all of our recent news and offers. If you'd like to receive our new e-newsletter, sign up here.
Related News
2017 Photo of the Year winner announced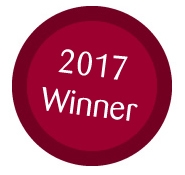 Our 2017 Photo of the Year competition received a fantastic selection of photo entries, but there could only be five finalists and one winner.
After collecting hundreds of votes between the five photos, which you can see here, we are thrilled announce our winner.
And the winner is...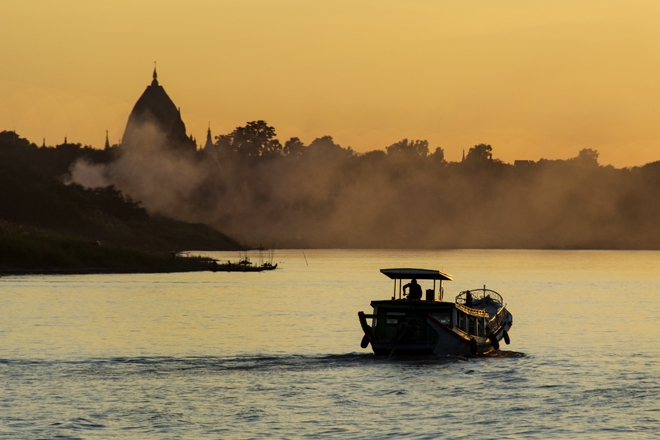 ... Mr A Harrison, with his stunning sunset river scene in Bagan.
Mr Harrison captured his winning photo on a tailor made holiday to Burma. As the winner of our photo competition he has won £150 off a future holiday with Mountain Kingdoms, congratulations Mr Harrison!
We asked Mr Harrison to tell us about the moment he caught his prize-winning image on camera, here's what he had to say:
"After a few days visiting the stunning sights of Mandalay we left our hotel at 6am (not our favourite time of day!) for a short drive to the boat which was due to take us down the Irrawaddy River to Bagan. Unfortunately the river was shrouded in fog so we sat on the boat for well over an hour waiting for it to clear, eating our packed breakfasts to pass the time. Visibility gradually improved so we set off but before long the fog closed in again so we moored alongside a dilapidated barge for another hour or two. Another false start saw us spend yet another hour tied up to a rather depressing mud-bank until the sun finally burned off the mist and we could get under way.
The actual cruise past riverside temples was lovely and relaxing, huge golden Buddhas watching us pass, but the earlier delays meant it was sunset by the time we reached Bagan. Just as we were turning towards the chaotic and rather decrepit jetty to disembark a small barge chugged past us, heading towards a temple that was partly obscured by some smoke which was drifting in the wind. It was then just a case of waiting for everything to line up before pressing the shutter and capturing the photo. It had been a long but memorable day which set us up nicely for the remainder of what turned out to be an excellent trek and sightseeing holiday."
Related News
Worthy cause - Simien Mountains Mobile Medical Service-UK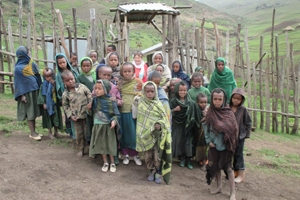 For the past seven years, Wendy Lovatt and her husband, Brian, have been running a medical project in Ethiopia called the Simien Mountains Mobile Medical Service (SMMMS). They started the project after trekking through the Simien Mountains with Mountain Kingdoms and seeing first-hand lack of basic medical care and health services available to rural communities.
Their project includes a clinic they built in 2012, which provides 24/7 delivery services and emergency medical care, mobile medical teams that conduct health clinics and provide health education to remote communities, and emergency evacuation mule teams with special saddles. They have sponsored 4-year BSc Midwifery scholarships for 14 local students who now work for the project in local health centres. You can see everything they do on their website: http://simienmountainsmobilemedicalservice.org/.
Wendy and Brian just launched a new crowdfunding campaign to raise funds to for their clinic on CARINGCROWDSM at https://www.caringcrowd.org/provide-safe-childbirth-expectant-mothers-ethiopia.You can make a pledge and create a card for any other occasion, which will be sent in your name. Johnson and Johnson will donate matching funds up to $250.00. Mountain Kingdoms has donated £250.00 to this amazing cause to support the admirable work they do in providing healthcare and educational support to remote communities in the Simien Mountains.
They are registered as non-profit, tax exempt, public charity in the US under Section 501(c)(3) of the Internal Revenue Code, EIN 47-5150326, as well as in the United Kingdom, Number 1162302, and in Belgium, number 0838.437.019.There is a separate donation option for the UK, USA and the EU via Belgium (http://simienmountainsmobilemedicalservice.org/donate) and all donations are tax deductible.
Related News
May e-newsletter - Latest news - Competition & Offers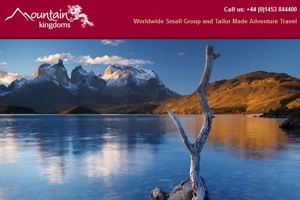 Tempting special offers * 2017 Photo of the Year Competition * Latest Office News
Read our May e-newsletter here for a round up of all of our recent news and offers. If you'd like to receive our new e-newsletter, sign up here.
Related News
Return to Langtang, Nepal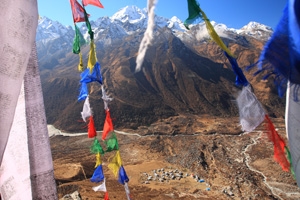 We are delighted to once again offer a trek in the stunning Langtang region of Nepal. Following the earthquake and subsequent landslide which hit Langtang in spring 2015 we now consider the time is right to return to these beautiful valleys.
We are delighted to once again offer a trekking holiday in the stunning Langtang region of Nepal. Following the earthquake and subsequent landslide which hit Langtang in spring 2015 we now consider the time is right to return to these beautiful valleys. The trails have been fully cleared, tea houses re-built where necessary, and the local people are eager to welcome back trekkers.
Our Langtang & the Laurebina La trek takes in the very best that Langtang has to offer, crossing as it does three distinctive regions: the snow-capped peaks of the high Langtang Valley, the rugged beauty of Gosainkund Lake and its satellites and the rich cultural heritage of the Helambu Valley. In fact it is more like three glorious treks rolled into one!
As Langtang re-joins the great trekking regions of Nepal, there is no better time to rediscover its beautiful high passes and pristine valleys and to give your support to its wonderfully, welcoming people as they rebuild their lives.
For dates, price and a detailed itinerary take a look at our Langtang trek
Related News
April e-newsletter - Niki's new Himalayan adventures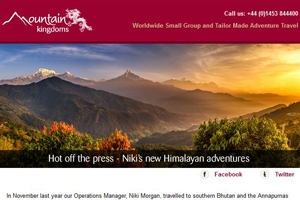 Find our about Niki's new Himalayan adventures * Two new remote wilderness treks * Join us on an unforgettable Himalayan adventures
Read our April e-newsletter here for a round up of all of our recent news and offers. If you'd like to receive our new e-newsletter, sign up here.
Related News
March e-newsletter - Wild & Remote Walking Safaris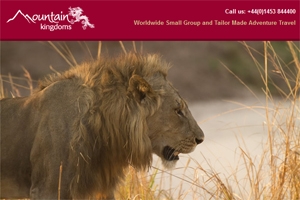 Two new holidays and one fantastic offer * Watch our latest walking safari video
Read our March e-newsletter here for a round up of all of our recent news and offers. If you'd like to receive our new e-newsletter, sign up here.
Related News
The end of an era – Michael Rutland retires from tour leading in Bhutan
After 16 years of leading cultural tours in Bhutan for Mountain Kingdoms, we are sad to say that Michael Rutland is finally taking a well-earned rest and retiring from the role.
Recently granted the National Order of Merit of Bhutan for his distinguished service to the country, Michael is also the UK's Honorary Consul to Bhutan and was the former tutor of the fourth King of Bhutan. The immense knowledge and insight he was able to bring to the Definitive Cultural Tours of Bhutan he led for us meant that Michael's groups always left the country feeling an extra special connection with the Thunder Dragon Kingdom.
We'll undoubtedly stay in touch with our old friend and you never know, if you're travelling with us to Bhutan, you may find yourself sharing tea and tales with Michael one afternoon at his home in Thimphu.
In the meantime everyone at Mountain Kingdoms would like to say a huge thank you to Michael and to send him best wishes for a very happy and fulfilling retirement. Tashidelek!
Related News
Seraphina's Arctic Challenge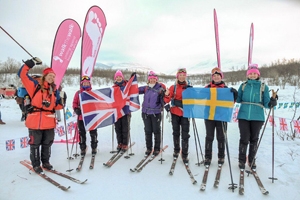 At the end of last month our ever adventurous Reservations Manager, Seraphina, completed an Arctic marathon on skis to help raise thousands of pounds for a breast cancer charity. Here she is at the end of the epic challenge (pictured centre in a purple jacket).
Organised by Walk the Walk Charity, more normally associated with moon walks in funky pink bras, the marathon took place in the frozen far north of Sweden. Along with her sister and a friend, Seraphina joined a group of 19 women, most of whom had never done any cross country skiing before, let alone a marathon. To prepare for the gruelling event, Seraphina was in training for 6 months and we can attest to her commitment to the gym and daily lunchtime walks up our local Cotswold hills.
Having arrived in northern Sweden, the chilly temperatures ranged from -33 to a relatively balmy -20 degrees centigrade - definitely not the temperatures for wearing funky bras!! From their base in a remote hut, with no running water or electricity, the women spent a day getting used to their skis and the freezing conditions before heading out into the snowy wilderness and skiing for 26 and a bit miles, over two days, to reach the end point near Abisko. The total time to complete the marathon was 16 exhausting hours.
Totally shattered, but thrilled to have successfully completed the challenge, the ladies celebrated with a night at an ice hotel and a ride in a husky sled back to the airport.
Seraphina, along with her sister and friend, raised a very impressive £5,200 for their efforts whilst the group as a whole raised a whopping £47,000, all of which goes towards vital breast cancer causes. Huge congratulations go to Seraphina from all of us at Mountain Kingdoms and we look forward to seeing her competing at the next winter Olympics!
Related News
Easter, last minute and ultimate Himalayan adventures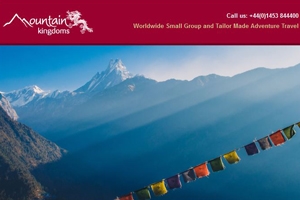 Popular Easter departures * Himalayan adventures departing soon
Read our e-newsletter here for a round up of all of our recent news and offers. If you'd like to receive our new e-newsletter, sign up here.
Related News
Giving some Christmas joy to Romanian families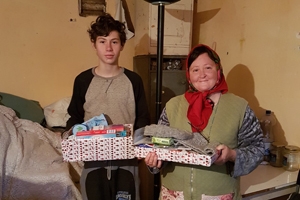 For several years our Flights Manager, April, has been sending Christmas 'shoe boxes' full of toys, colouring books, pens, toiletries and other practical items to orphans and disadvantaged families in Romania. But this year April, together with other members of Charfield Chapel, travelled to Romania to distribute the boxes in person.
They took over 300 shoe boxes with them, all of which had been put together by local people, family and friends including the staff of Mountain Kingdoms who donated at least one box each to this very deserving cause.
The initiative is run by on-the-ground charity, Casa Grace, who operate all year round in the Oradea region of Romania giving advice and support to families in need. Overall 1,000 shoe boxes were sent to CASA from the Bristol area.
During her week in Romania, April and the team visited around 20 families as well as two orphanages for adults and young children with disabilities. Having seen some of April's very moving photos and video footage, it's clear that such a simple gift can give great joy to those who have so little. As April said when she returned "It was a privilege to meet such lovely families, we enjoyed singing, playing games and just spending time with them. On behalf of all the Romanian families, we would like to thank everyone for their help and generous giving to the Christmas Shoe Box Appeal 2017."
Related News
January e-newsletter - Top destinations for 2018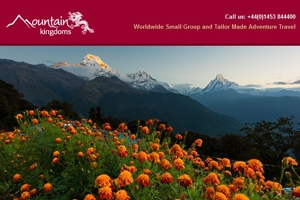 Our top travel destinations for 2018
Read our January e-newsletter here for a round up of all of our recent news and offers. If you'd like to receive our new e-newsletter, sign up here.
Related News
Steve Berry's book, 'Straight up' - add it to your reading list!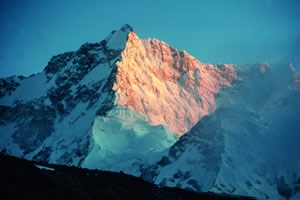 Full of tales of high mountain adventures, encounters with bears, escapes from avalanches, summit successes and failures, near death accidents and blossoming romances.
The Book
Born in the foothills close to the Himalaya Steve Berry had from an early age an urge to become a traveller, an adventurer, an explorer, and until the age of 38 years he tried hard to satisfy two opposing forces. Half of him wanted to find a satisfactory career path while the other half wanted to be free and specifically explore the Himalaya. In the end he found a compromise to satisfy both needs. In 1987 with his climbing friend Steve Bell he founded Himalayan Kingdoms, a travel company specialising in trekking and expedition holidays.
This book is a collection of stories from his early expeditions to the Himalaya prior to 1987. There are tales of encounters with bears, escapes from avalanches, summit successes and failures, love stories, mystical connections, Himalayan storms, near death accidents, raw travel across the Indian sub continent, and grapples with bureaucracy. It is told warts and all. It starts with tales ofyouthful naivety in the mountains of Himachal Pradesh, progresses to what Steve describes as his best ever adventure, the first British ascent of Nun, 7,135m/23,410ft, in Kashmir, and finishes with the truth of what happened on the failed attempt to climb Bhutan's highest peak, Gangkar Punsum, 7550m/24,770ft.
Of Straight Up Steve says, "I just really wanted people to enjoy reading of our adventures the way they were".
The Author
Steve Berry has always had a peculiar fascination for the Himalaya. He grew up with his father's stories of India, and was beguiled by black and white photos from his dad's expedition to the Nun Kun massif in Kashmir. From an early age the ambition to explore in the greatest mountain range on earth grew and grew. He has taken part in nine mountaineering adventures to the Himalaya and has now completed some 60 treks in Nepal, Bhutan, Tibet, and various other parts of the Himalaya. He is author of one previous book 'The Thunder Dragon Kingdom' published by Crowood Press (ISBN: 1852231467). He is a life member of the Himalayan Club, and has memberships of the Alpine Club and the Climbers Club. He is married with two daughters. His wife puts up with him by degrees for which he is immensely grateful.
Add Steve Berry's book, about his early expeditions to the Himalaya, to your reading list - 'Straight up' is now on sale from our office for £12.99
Related News
New Brochure - Celebrating 30 Years as Walking, Trekking & Adventure Specialists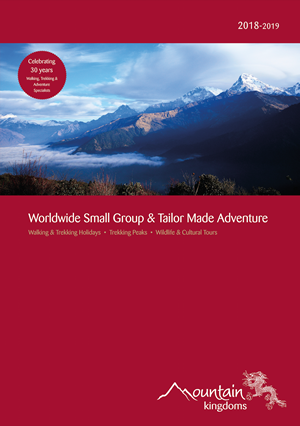 On 1st September 1987 Steve Berry and his business partner opened for business in a little attic office in Bristol. In those far off days we were called Himalayan Kingdoms, as the Himalaya was, and remains to this day, Steve's favourite corner of the world.
Over the years the business grew and developed; and in 2008 we changed our name to Mountain Kingdoms to better reflect our diverse destinations. Himalaya Kingdoms' first ever trek was to Sikkim, Kangchenjunga & the Goecha La and, 30 years on, Mountain Kingdoms are still continually on the lookout for epic new adventures and undiscovered trekking routes.
When Steve looks back over those 30 years he is immensely proud of all the incredible adventures we have pioneered, and pleased that the code of ethics they started with has remained central to the business. Mountain Kingdoms' continue to put customer service first and foremost, and refuse to compromise on acclimatisation and safety in the carefully thought out, often innovative itineraries. The quality hotels and lodges are hand-picked, and top-notch leaders are experts in their field.
We are continually looking out for new and exciting trips, and this year are delighted to bring you 20 brand new far-flung adventures; from husky sledding in northern Norway to a wild walking safari in South Africa, we're sure that there will be something for everyone.
Mountain Kingdoms' proudly remain an independent company offering first-hand knowledge and expertise; there is always a friendly member of the team available to answer your queries, so do give us a call.
I hope this fantastic brochure provides lots of inspiration for your travels and look forward to seeing you on a Mountain Kingdoms holiday in 2018.
If you would like to receive our new brochure simply give us a call or complete our Brochure request form.
Related News
November e-newsletter - New Brochure: Celebrating 30 Years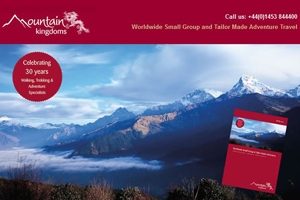 Celebrating 30 Years as Walking, Trekking & Adventure Specialists * New holidays for 2018
Read our November e-newsletter here for a round up of all of our recent news and offers. If you'd like to receive our new e-newsletter, sign up here.
Related News
Niki's Half Marathon Success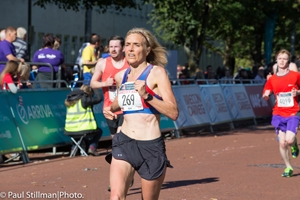 Operations Manager, Niki, took on the challenge of Cardiff half marathon, finishing with an impressive time of one hour, 29 minutes and 27 seconds, coming first in her age category - an amazing achievement!
"I was hoping for sub one hour, 30 minutes, and was delighted to achieve that, just sneaking in at one hour, 29 minutes and 27 seconds, winning my age category (first female veteran over 50 out of over 600 in that category).
I was 33rd female out of nearly 10,000 women running the race. The Cardiff Half Marathon also incorporated the Welsh Half Marathon Championship so I will shortly be awarded with a gold medal for winning my age category. This completes a good year for me, having recently been selected to represent my country in the British & Irish Masters cross-country running championship in Derry in November. Sadly I won't be able to put on the Welsh vest for this race as I'll be in Nepal and Bhutan - a recce trip with Mountain Kingdoms for two new exciting treks!"
Related News
Septembger e-newsletter - Do something different this festive season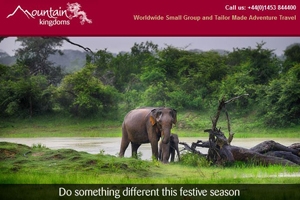 Planning your Christmas adventure * Cruising in style * The magic of Antarctica
Read our September e-newsletter here for a round up of all of our recent news and offers. If you'd like to receive our new e-newsletter, sign up here.
Related News
Super Liz does it again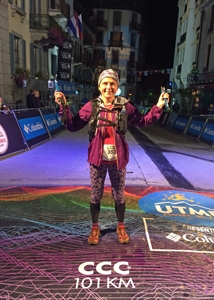 Whilst most of us at Mountain Kingdoms find the thought of trekking round the Mont Blanc massif enough of a challenge, our superhuman Operations Manager, Liz, decided to run round the mountain instead – in a single day!
An ultramarathon runner, Liz is no stranger to epic endurance races and last week she took part in one of the hardest – the 101 km, CCC race (Courmayeur - Champex- Chamonix) part of the Ultra Trail du Mont Blanc. Not only is that 63 non-stop miles over mountainous terrain at altitude, but it includes 10 summits, a colossal 6,100m of ascent (and about the same of descent), and it requires competitors to run through the night in freezing temperatures. Despite this being the "hardest physical and mental challenge" she's ever faced, Liz was the second fastest woman in her age group to finish the race, in amazing time of less than 20 hours.She really is our very own Wonder Woman!
Related News
Full day-by-day itineraries online alert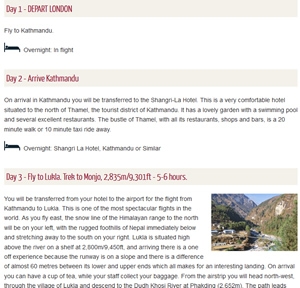 Recently, within our summer newsletter mailing, we promoted our new online itineraries. Unfortunately, due to technical issues, these itineraries did not display correctly between 31st July and 9th August. This issue has now been resolved and you can now find all the information you need about every Mountain Kingdoms holiday with a single click of your mouse.
Simply go to the relevant holiday page, click on the itinerary tab and you will instantly see what you will be doing, where you will be staying and what meals are included for every day of the trip. You can also download and print a copy of the detailed itinerary for all of our small group holidays.
Related News
August e-newsletter - Discover Nepal this Autumn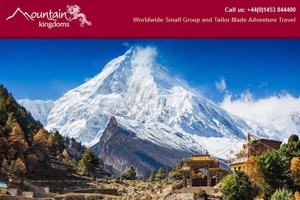 Annapurna, Everest and Wild Nepal trekking guides * Autumn and Winter late availability * What makes Nepal so special?
Read our August e-newsletter here for a round up of all of our recent news and offers. If you'd like to receive our new e-newsletter, sign up here.
Related News
AITO nominated in the British Travel Awards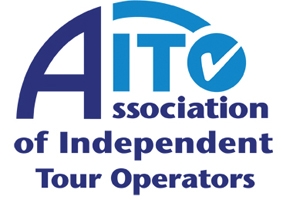 As proud members of the Association of Independent Tour Operators (AITO) we were delighted to hear that they have been nominated in the British Travel Awards for 'Best review/ratings website'; an award they won in 2015.
AITO's website has over 10,000 published reviews from travellers - giving a genuine, impartial insight into the quality of their member's holidays and standards of service. This invaluable feedback is much more than a star rating; travellers often offer tips, ideas, anecdotes and suggestions for future trip takers, making it a great place to source holiday inspiration.
Vote for them in the British Travel Awards and you could win a holiday or other great travel prize. To find out more and add your vote, visit britishtravelawards.com
Related News
Joanna Lumley in India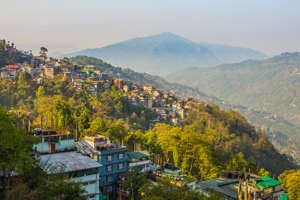 Joanna Lumley makes a welcome return to our TV screens this week, taking us with her on an immersive, moving and thoroughly entertaining journey across the length and breadth of India. In a country that holds deep, personal connections, she explores its diverse landscapes, discovers its fascinating cultural traditions, learns about its modern day challenges and meets an extraordinarily eclectic mix of people.
In the first episode of three, Joanna travels from Madurai in the south to the Himalayan foothills in the north via the Western Ghats, Hyderabad and Calcutta. She sees Indian elephants in the wild, is made into a big screen goddess and reveals the desperate plight of Calcutta's street people. Finally, she travels to scenic Sikkim for an emotional visit to her mother's childhood home.
If you would like to travel in Joanna's footsteps take a look at all our holidays to India.
Related News
Jim rides the trail to raise money for Malawi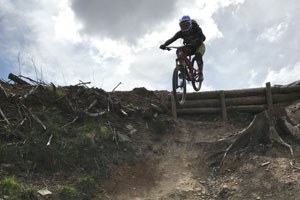 Last month, our Senior Operations Manager, Jim, took part in a thrilling mountain bike challenge in Wales. Not only did he come third in his event but raised the fantastic sum of £550 for Temwa - a charity that supports sustainable development projects in northern Malawi, one of the poorest countries in the world and close to Jim's heart since his first visit there over 10 years ago
Jim had to successfully complete a number of tricky mtb trails that involved biking up to the top of each trail as well as riding hard downhill. World champion rider, Laurie Greenland, also took part and is looking to travel out to Malawi next year to visit the community projects that Temwa is supporting.
Jim's 'awesome mountain biking skills' can be seen in this photo of him in action.
Related News
Congratulations to our ultra marathon winner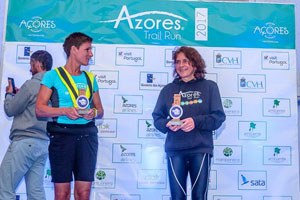 When most of us at Mountain Kingdoms take a holiday we normally do some walking or trekking, but for one member of the team a recent trip to the Azores included an incredibly challenging 70km race.
Last weekend, our intrepid Operations Manager, Liz Noakes, successfully ran the Blue Island Trail Ultra Marathon on the island of Faial in the Azores.
Not only did she complete the race in an astonishing time of 9 hours 50 minutes, but she was also the first woman home. The mountainous route involved over 3,500m of ascent reaching its highest point at 1,010m on the volcanic caldera in the centre of the island. Despite setting off in the dark at 5.00am and having to deal with steep climbs and gale force winds of up to 50mph, Liz amazingly enjoyed running the race on the scenic island although she did find it "just a little bit tiring".
Congratulations to Liz from all of us at Mountain Kingdoms on her truly remarkable achievement. The photo shows Liz (on the right) collecting her trophy.
Related News
Everest summit success for the Gurkhas
Renowned for their incredible bravery, the formidable Gurkhas now have another achievement to add to their long line of celebrated successes: they've reached the summit of Mount Everest.
In fact, the Gurkha Expedition Team were the first people to summit the world's highest mountain in 2017. As the Expedition Chairman, Brigadier Ian Rigden, proudly said "The aim of the expedition was to place a serving Gurkha on the summit of Mt. Everest for the first time. That the team had achieved this by placing 9 Gurkhas and 4 British team members on the summit is a magnificent achievement. They have made history. Their success is due to hard work, self-belief, true teamwork and outstanding team leadership."
Many congratulations to the summiteers and everyone else involved in creating mountaineering history.
Related News
2016 Photo of the Year winner announced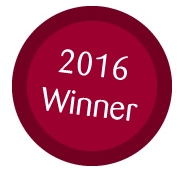 Our 2016 Photo of the Year competition received hundreds of photo entries taken all over the world, but there could only be five finalists and one winner.
After receiving hundreds of votes between the five photos, which you can see here, we are excited to have a winner.
And the prize goes to...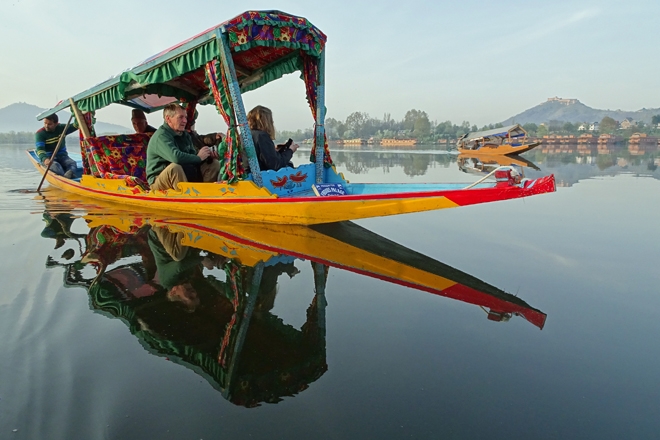 ... Mr J Leonard, with his delightful Srinagar lake scene in Kashmir.
Mr Leonard captured his winning entry on our Rajasthan & Kashmir Explorer tour in India. As the winner of our photo competition he has won £150 off a future holiday with Mountain Kingdoms, congratulations Mr Leonard!
We asked Mr Leonard to tell us about the moment he snapped his prize-winning shot, here's what he had to say:
"During the days we spent in Srinagar we developed a happy relationship with the various boatmen. As journeys to and from the houseboat involved 7 people, we always needed 2 boats between which friendly rivalry developed. On this particular day my boat was winning, and I wanted to capture the evidence. In addition it was a lovely day, and the water was calm enough for Marvell reflections. The whole trip was magical, but the Kashmiri days were extra special because the area was new to me. If anyone wants an insight to northern India without a lot of trekking, I commend unreservedly the Rajasthan and Kashmir holiday – gosh it was fun!"
Related News
Fundraising for the Ginette Harrison School in Nepal
Thanks to the generous donations of our clients this year, we were able to help supply the Ginette Harrison School in Nepal with two complete sets of football kits via Shiva Charity. The kits were gratefully received and instantly put to use by the footy-loving children. Funds were also used by Shiva to buy a brick making machine so that villagers could properly rebuild their homes that were destroyed in the 2015 earthquake.
Take a look at Shiva's Facebook page to see some brick making in action.
Shiva are a Bristol-based charity that supports several schools and communities in Nepal including the Ginette Harrison School with which we have particularly close links. Find out more about our Responsible Tourism initiatives.
Related News
Mountain Kingdoms bake for charity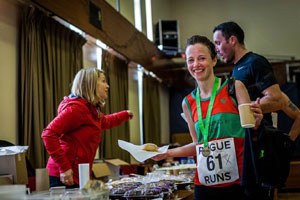 Last week Mountain Kingdoms had their own Bake Off and helped raised a tasty sum of £245 for the Nepali Children's Trust
The team baked hundreds of small cakes to feed the the 500 runners who took part in an off-road race in the Forest of Dean organised by Rogueruns. For every runner who took part, Rogueruns gave 50p to Mountain Kingdoms for their bakes. The £245 raised was then donated by Mountain Kingdoms to the Nepali Children's Trust who support the Newlife Centre orphanage in Nepal.
The Newlife Centre was built to provide a haven in Kathmandu for children with varying degrees of disability. It's a place where they receive medical treatment, rehabilitation and education, as well lots of TLC from Fran McGowan and her dedicated staff. Sadly, the Centre was badly damaged by the earthquake in 2015 and rebuilding work is still being carried out. All funds are therefore absolutely vital to get the Centre fully up and running again. More information about the Nepali Children's Trust can be found on our Responsible Travel page.
Related News
Tailor Made tour to Bhutan in Wanderlust
Award winning travel journalist and author, Martin Symington, travelled to Bhutan with Mountain Kingdoms on a Tailor Made tour in 2016, and you can read all about his experiences in the online edition of Wanderlust.
On his bespoke 13 day trip, Martin stayed in village homestays, trekked the lesser-known Bumdra trail to Taktsang Monastery and discovered a land and culture where there is still much that is unspoilt and unchanged by tourism.
Find out more about our Tailor Made holidays to Bhutan with suggested itineraries, accommodation and experiences.
Related News
Our new policy on elephant safaris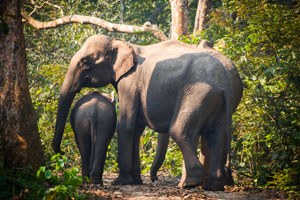 After much careful consideration, and as part of our commitment to Responsible Tourism, we will no longer be offering elephant-back safaris in any of our destinations.
This is because it is not possible to train an elephant to accept a human onto its back without inhumane treatment. Also, elephants' spines are not designed to carry heavy loads, and the houdah (chair) that they are fitted with is uncomfortable and leads to sores.
We will be actively supporting venues like Tiger Tops in Chitwan National Park in Nepal, who have transitioned away from elephant safaris into more elephant friendly activities.These activities allow people to observe elephants in a sanctuary environment.
We hope that the practice of laundering new elephants and training them for any form of human entertainment will eventually cease. Also, it is important that the elephants being used for safaris can live out the rest of their lives in similar sanctuary environment to those practised at Tiger Tops.
Related News
Happy Birthday to the Dragon Prince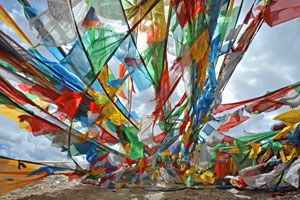 Warmest congratulations to Jigme Namgyel Wangchuck, the Dragon Prince of Bhutan, who is celebrating his first birthday on the 5th February. To mark the occasion, his proud parents have released a new photo of their young prince, and doesn't he look handsome in his little yellow gho.
To mark his birth last year, numerous celebrations and commemorations took place across the Thunder Dragon Kingdom in keeping with guiding principle of Gross National Happiness: Restoration work began on the historic Drukgyal Dzong in Paro, 108,000 trees were planted across the kingdom and numerous festivities and sacred ceremonies were held.
Related News
Free down jacket and sleeping bag hire on Bhutan camping treks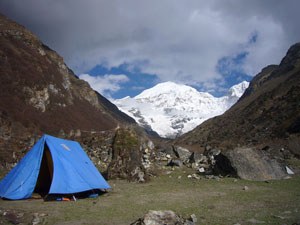 Book a place on one of our camping treks* in Bhutan and you will receive free hire of a good quality down jacket, sleeping bag and liner to keep you warm and cosy in camp. Jackets, sleeping bags and liners are supplied in Kathmandu.
Camping treks in Bhutan include the Druk Path Trek from Paro to Thimphu, the longer Chorten Path Trek that continues to Punakha, a high mountain trek to Mount Chomolhari and across the Bonte La, a trek into the remote villages of Lingshi and Laya, the epic traverse along the full length of the Bhutanese Himalaya - the Lunana Snowman Trek and the Gangkar Punsum Wilderness Exploration Trek - an exploration of the beautiful area around Bhutan's highest peak.
This offer also applies to our tea house and camping treks in Nepal.
*Excludes Rodang La Trek, Eastern Bhutan. Offer only applies to clients travelling to Bhutan via Kathmandu.
No Surcharge Guarantee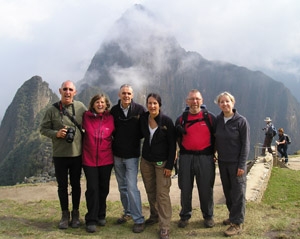 Your peace of mind is important to us, so we have introduced a No Surcharge Guarantee on all Land Only and Flight Inclusive holidays. This means that there will be no change to the price of your holiday once we have confirmed your booking, regardless of fluctuations in exchange rates or fuel prices.
Alongside our No Surcharge Guarantee, our holidays are fully protected through our bonding with ABTOT and ATOL and we are also bound by the AITO quality charter. So rest assured you have complete financial security and a guarantee of quality when you book your holiday with Mountain Kingdoms.
Ethiopia - Open for business again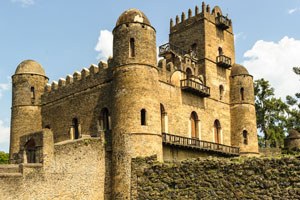 We are delighted that the Foreign and Commonwealth Office have lifted their travel advice against visiting certain parts of Ethiopia. This means that we are now taking bookings again on our two superb holidays to this fascinating land.
For keen trekkers, we offer a two week trek in the heart of the scenically stunning Simien Mountains that reaches the summit of Ras Dashen, Ethiopia's highest peak – Simien Mountains Trek & Ras Dashen. And for those who want to discover Ethiopia's fascinating ancient culture our two week Historical Ethiopia & the Simien Mountains tour includes visits to the must-see rock-hewn churches at Lalibela, the castles of Gondar and the World Heritage Site of Axum.
Related News
Important - Samsung Galaxy Note 7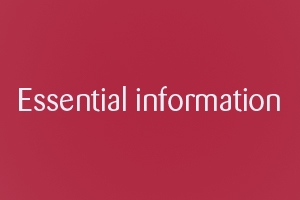 We would like to inform our clients that the Samsung Galaxy Note 7 device has been banned on many, if not all, flights. The ban has been initiated due to reports of some devices having faulty lithium batteries, presenting a risk of combustion and fire. Guests must not carry these devices on board as checked in baggage, cabin baggage or on their own person.
Related News
Joanna Lumley's Japan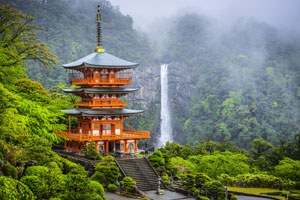 Japan takes centre stage tonight with the start of a three part documentary series that sees Joanna Lumley embarking on an epic 2,000 mile journey round the country. She will be exploring the unique culture, sampling the cuisine and learning about Japan's fascinating history as she tries to get under the skin of this compelling and intriguing land.
Joanna's journey takes her from high-tech, high-rise cities to remote islands and ancient mountain trails, on the way she discovers wonderfully varied landscapes, unexpected delights and a world of cultural contrasts. As she says herself: "Every moment was thrilling, fascinating and often very moving. With my hand on my heart I can say: please come with me… to Japan!"
If Joanna's travels round Japan make you want to visit, then take a look at our two NEW trekking holidays in Japan. Staying in traditional accommodation, our Kumano Kodo Pilgrimage Trek follows sacred paths through beautiful high mountain scenery, whilst our immersive Gentle Trekking Japan trip explores ancient trails and historic post-towns including the Nakasendo Trail – named by Joanna Lumley in her top 5 things to do in Japan.
Joanna Lumley's Japan starts Friday 9th September at 9:00pm on ITV.
Related News
Vietnam visa waiver extended
Great news! The Vietnamese authorities have extended their visa waiver for British citizens. This means that British passport holders can visit Vietnam for up to 15 days without having to apply or pay for a visa to enter. This waiver programme has been extended until 30th June 2017.
If you've been captivated by the vibrant culture and beautiful scenery on offer by Vietnam we have three holidays to tempt you. You can trek to rural villages on our Hill Tribe Trails of Northern Vietnam walking holiday, tour the best historic and cultural attractions on our North to South Vietnam, or perhaps embark on a luxury cruise on our Classic Mekong River Cruise – new for 2017.
Related News
New holidays for 2017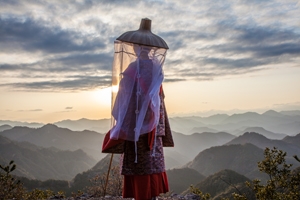 Breathtaking wildlife encounters in the African wilderness, unforgettable cruises, challenging remote treks and more 'in style' trips - we've had a busy 2016 so far researching new adventures, and we're excited to be introducing over 20 brand new trips for 2017.
Zambia, Japan and northern Sri Lanka are among our exciting new destinations for 2017, plus, we're venturing further into countries we know you already love to offer you more incredible experiences including a cycling tour in Nepal, a luxurious cruise from Vietnam to Cambodia, and a challenging trek over the Gondogoro La in the Karakoram mountains.
What's more, there's even more to come! Keep an eye on our website for more tempting new trips coming soon…
Related News
Triple summit success in the Alps
Earlier this month five clients with a head for heights travelled to the Alps on our Mont Blanc Summit trekking peak adventure. We were very pleased to receive encouraging reports from our trek leader, Kevin O'Neale, highlighting that the group had managed to summit an impressive three peaks, all over 4,000m.

Standing high at 4,810m, Mont Blanc presents a challenging mission and requires a great level of skill and careful acclimatisation to altitude. The group completed skills refreshment on Trift Glacier and, in order to maximise their chances of summit success on Mont Blanc, ascended two smaller peaks over 4,000m - Allalinhorn (4,027m) and Weissmies (4,017m). Sadly, due to the nature of adventure travel, challenging weather conditions meant that the group could not summit Mont Blanc itself, however the accomplishment of ascending neighbouring peaks and traversing exhilarating glaciers are all individual achievements in their own right.In place of Mont Blanc the group took on the technical ascent of Nadelhorn (4,327m) on their final day, after which the group returned to Saas Grund in the Swiss Alps for a celebratory meal.

Well done everyone!

Pictured is the triumphant group on the summit of Allalinhorn.

If you fancy rising to the challenge yourself take a look on our Mont Blanc Summit trip page for more information including future departures.
Related News
Kangchenjunga National Park - new World Heritage Site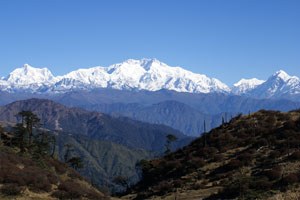 Last month, UNESCO added the Kangchenjunga (or Khangchendzonga) National Park to its list of inscribed World Heritage sites, making it officially one of the world's cultural and natural treasures.
Here's UNESCO's description of why it awarded the park World Heritage status:
"Located at the heart of the Himalayan range in northern India (State of Sikkim), the Khangchendzonga National Park includes a unique diversity of plains, valleys, lakes, glaciers and spectacular, snow-capped mountains covered with ancient forests, including the world's third highest peak, Mount Khangchendzonga. Mythological stories are associated with this mountain and with a great number of natural elements (caves, rivers, lakes, etc.) that are the object of worship by the indigenous people of Sikkim. The sacred meanings of these stories and practices have been integrated with Buddhist beliefs and constitute the basis for Sikkimese identity." (UNESCO World Heritage Committee)
If you would like to explore the stunning landscapes and fascinating cultural traditions of Kangchenjunga, then our Kangchenjunga & Goecha La Trek will take you to the heart of the region culminating in stupendous views across the Kangchenjunga range from the Goecha La pass.
Related News
Mountain Kingdoms' founding fathers back together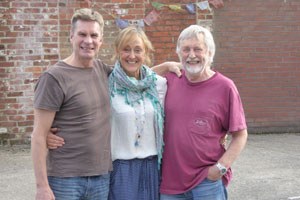 Back in 1987, two friends and mountaineers, Steve Berry and Steve Bell, decided to give up their day jobs and forge a new career doing what they loved - climbing mountains and trekking. And so was born Mountain Kingdoms (then called Himalayan Kingdoms).
The company quickly developed a reputation for its expertise in creating and leading innovative and challenging treks in the Himalaya - including to the summit of Mount Everest. In fact, in 1993, they were the first company to successfully get paying clients to the summit, led by Steve Bell himself. In 1995 the company split when Steve Bell moved to Sheffield to focus on running mountaineering expeditions whilst Steve Berry continued with his passion for great trekking holidays.
Steve Bell, eventually moved to Australia but the two Steves have remained close friends and in 2014 Steve Berry flew to Australia for Steve Bell's wedding. On the way back he stopped off at Easter Island to recce our distinctive Easter Island walking holidays. This week, Steve Bell returned to the UK and the founding fathers were once again reunited at Mountain Kingdoms. The photo shows Steve Bell on the left with his wife and Steve Berry.
In recent times, both adventurers have written and published books about their thrilling, funny and often heart-stopping experiences as young mountaineers. Steve Berry's memoir is called Straight Up and Steve Bell's is Virgin on Insanity. Both make for highly entertaining reads.
Related News
Highly regarded Bhutanese trek leader and cook travel to the UK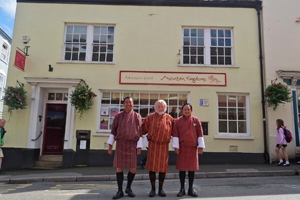 Local tour leaders and trip support crew often become an essential highlight of any adventure holiday, bringing the history and culture of a destination to life. It's not uncommon, when on trek, to discuss returning your guides hospitality by welcoming them to the UK. On this occasion Mountain Kingdoms and their clients were able to make their local guides' ambitions come true.
In 2015 clients on the Gangkar Punsum Approach trek discussed welcoming Local Leader Karma and Camp Cook Lotay to the UK. In June 2016 their plans came together and Karma and Lotay experienced their first adventure outside of their homeland, the Kingdom of Bhutan.
From the bright lights of London to the fresh sea air and the long sandy beaches of the serene Norfolk coast, Karma and Lotay were given a detailed itinerary of their own, and have now experienced a variety of UK style homestays, sailing excursions and city tours across the country. They attended 'Trooping the Colour', the annual celebration of the Queen's Birthday Parade, and when asked about the memorable parts of their trip, Karma and Lotay both enthusiastically described the royal event -
"We were amazed by the size of the horses in comparison to those that roam wild in Bhutan. We couldn't believe that the Queen's Guard's hats were made of bearskin, and the number of people, cars and the size of the buildings, all - wow".
They described the long sandy beaches they had visited and their joy to see horses wandering unguided along the coast of Devon.
During a visit to the Mountain Kingdoms office Karma and Lotay donned their Ghos (traditional knee-length robe) and were joined by MD, Steve Berry, for a once in a lifetime photo opportunity (as shown above).
Not only was this Karma and Lotay's first visit outside of Bhutan, they also became the first two Bhutanese residents to be issued a visa via Bhutan's new visa centre. Mountain Kingdoms' Tour Leader and Honorary Consul for the UK in Bhutan, Michael Rutland, OBE and Australian Ambassador to Bhutan, Harinder Sidhu, formally opened the new joint Visa Application Centre in Thimphu on 19 th May 2016.
Thank you Karma and Lotay for visiting us in the UK and for your devotion to Mountain Kingdoms groups – you truly offer an experience to remember.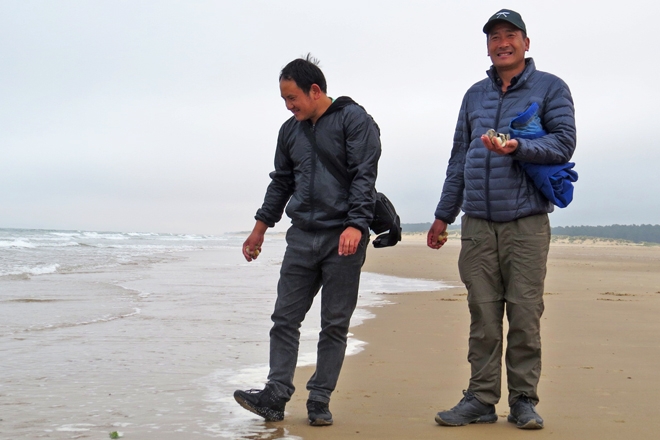 Karma and Lotay on the Norfolk coast
Related News
Ultra achievement
Many congratulations to our Operations Manager, Liz Noakes (pictured, right), who successfully completed the very challenging '100 Mile Run' this week - a multi day ultra marathon event along the Cotswold Way. Over the course of four days Liz covered the entire Cotswold Way from Chipping Camden to Bath, running from 16 to 33 miles each day.
Along with a friend, and around 200 other runners, Liz spent up to 7 hours a day on the trail stopping at designated campsites in the evenings where tents, meals and reviving ice baths were provided. Luggage was transferred by the organisers so the runners only had to carry a small back pack with a few essential snacks and kit. Flapjacks, nuts, fruit and muffins helped keep her going as well as the occasional stop for a caffeine top-up.
Liz really enjoyed running the undulating, wooded trails and seeing the superb views from the Cotswold escarpment. Although, not surprisingly, it was the sense of achievement that came with crossing the finishing line in Bath, that was her favourite moment.
But she isn't resting on her laurels. Liz's next big challenge is the Lakeland Trails Ultra in July – a 110km race in 24 hours around the Lake District. Just the thought of it leaves the rest of us feeling exhausted. We wish her the very best of luck.
Related News
Catch up on Channel 4 - Yeti: Myth, Man or Beast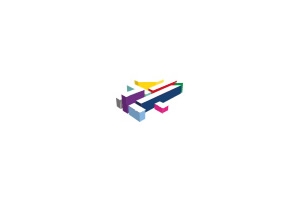 During an incredibly remote trek in Bhutan, a Bhutanese guide accompanying Steve spotted some interesting tracks in the snow... read more.
Steve's story and tales of the mysterious Yeti appeared on Channel 4's, Yeti: Myth, Man or Beast, on Sunday, 29th May 2016, at 8pm.
The programme brought a mysterious insight into the beliefs within communities high-up in the Mountains of Nepal, Bhutan and Tibet and features our very own Himalayan explorer and Managing Director, Steve Berry.
Many a time, trekkers have sat high in the Himalayan Mountains pondering the existence of the Yeti, now here's a chance to take a look at the evidence and decide for yourself.
If you missed the Channel 4's, Yeti: Myth, Man or Beast you can catch up online by clicking here.
Related News
2015 Photo of the Year winner is announced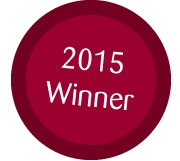 Our 2015 Photo of the Year competition saw many hundreds of photo entries taken all over the world, but there could only be five finalists and one winner.
After hundreds of votes between the five photos, which you can see here, we are excited to have a winner.
And the prize goes to...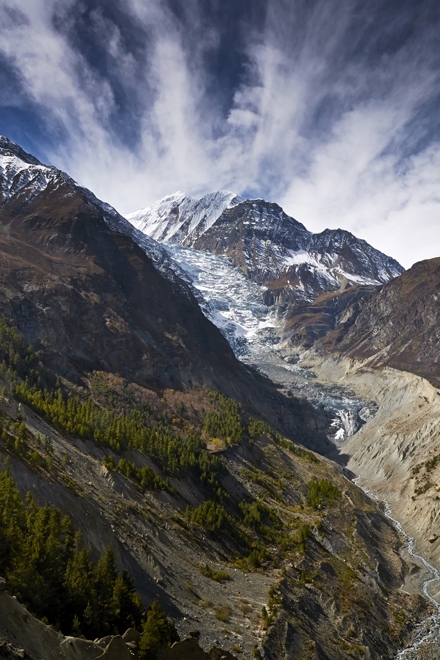 ... Mr T Mason, with his dramatic photo of Mount Gangapurna.
Mr Mason captured his winning entry on our Annapurna Circuit trek in Nepal. As the winner of our photo competition he has won £150 off a future holiday with Mountain Kingdoms, congratulations Mr Mason!
Here's what he had to say about the moment he captured his prize-winning shot:
"On Day 8, a rest day in Manang, we went on a side trip up some 300M for acclimatization. I walked to the end of a small ridge and looked up at the Gangapurna to see the wonderful cloud formation behind the mountain and took the picture".
Related News
A Bhutanese Royal Visit
Not long after the recent visit of William and Kate to Bhutan, our MD, Steve Berry, was honoured to welcome a Bhutanese royal visitor to the Cotswolds when Princess Ashi Sonam Choden Dorji came to stay with him and his wife Seraphina.
Not long after the recent visit of William and Kate to Bhutan, our MD, Steve Berry, was honoured to welcome a Bhutanese royal visitor to the Cotswolds when Princess Ashi Sonam Choden Dorji came to stay with him and his wife Seraphina. The Princess is an aunt to the present 5th King of Bhutan and was in the UK to attend the 'passing out' ceremony of her son, Tenzing, at Sandhurst Military College. He is shortly to take up his post as an officer in the Royal Guard of Bhutan. Besides being an aunt to His Majesty Jigme Khesar Wangchuck, the Princess is also President of Draktsho Vocational Training Centre for special and disabled children. Last year, Princess Sonam, very kindly invited Steve and one of our groups to have tea in her house in Thimphu. This was a great honour and rather a special surprise for our trekkers who were about to set out on an epic trek to the remote Gangkar Punsum region of the country.
Returning the Princess' hospitality, Steve acted as host and tour guide during their time in the Cotswolds, taking Princess Sonam and her family to see many of our local attractions including Bath, Wells, Stonehenge and Chepstow Castle. The group are pictured here at the Bishop's Palace in Wells.
Related News
Nepal – one year after the earthquake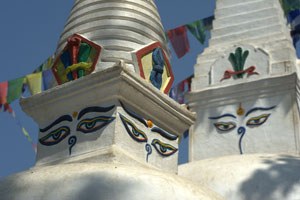 Today marks the anniversary of the earthquake that caused such terrible devastation to Nepal last April. As a result of the impact of the quake, thousands of lives were lost, vast swathes of homes, schools and buildings were destroyed or damaged and livelihoods were deeply affected. And yet, one year on, the indomitable local people have impressively rebuilt their lives and businesses. So, even as we pause and remember the dreadful loss of life last year, we can also celebrate the wonderful spirit and endeavour of the people of Nepal.
In fact, only five months after the earthquake struck, life was already beginning to return to normal. This was very much evident when our Operations Manager, Jim Davies, visited Nepal last autumn to assess the situation in Kathmandu and the main trekking areas. We wanted to get behind the sensationalism and negativity of the news headlines and see the reality of the situation for ourselves. Even then, rebuilding work was well under way, the trekking routes were clear and safe and teahouses and lodges were open and preparing for the new trekking season. Take a look at Jim's video report of his Return to Nepal to see the extent of the recovery in Kathmandu and the Everest region.
So our message to anyone thinking of visiting Nepal is that it is most definitely open for business and you will receive the warmest of welcomes from the wonderful local people. But don't just take our word for it – go and see for yourself. There really couldn't be a better time to visit this beautiful and inspiring country.
We're delighted to be running a full programme of walking and trekking holidays to Nepal this autumn and have already added an extra departure of our Manaslu Circuit in October in response to demand.
We also continue to raise funds to support the ongoing work of charities such as the Gurkha Welfare Trust, Shiva Charity and the Nepali Children's Trust in helping Nepal get back on its feet. See our Responsible Tourism report for news of how we used the extremely generous donations of our clients and friends in responding to the immense challenges posed by the earthquake.
Related News
Mountain Kingdoms tour leader 'behind the royal visit' to Bhutan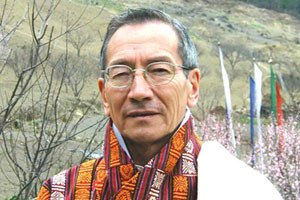 Michael Rutland, who leads tours in Bhutan for Mountain Kindgoms, has played a significant role in organising the visit of the Duke and Duchess of Cambridge to the Himalayan kingdom. In the absence of formal diplomatic arrangements between Bhutan and Britain, Michael's unique position as Honorary Consul was essential in facilitating the visit.
His deep attachment to Bhutan goes back over 45 years to 1971 when he was first appointed science tutor to the 16 year old crown prince. At the time Michael was a school teacher in Oxford and had no idea where Bhutan was. Looking at a map in the Royal Geographical Society he saw that it had 'unmapped' written across much of it and was so intrigued he accepted the job. It's a decision he's never had cause to regret. In addition to being the UK's Honorary Consul in Bhutan he is also a citizen of the country. He was awarded an OBE in 2005 for services to British-Bhutan relations and also holds the Bhutan Coronation Gold Medal.
Michael was also founder of the British-based Bhutan Society. There he became friends with our MD, Steve Berry, who was also a regular visitor to Bhutan and shared a passion for the Thunder Dragon Kingdom. As a result, Michael agreed to lead cultural tours for Mountain Kingdoms and has been doing so for many years. With his encyclopaedic knowledge and privileged insider's view, Michael gives our clients a unique insight into the country that he proudly calls home.
Michael Rutland will again be leading our Definitive Cultural Tour of Bhutan this November. Places are extremely limited so call now to avoid disappointment. t: 01453 844400.
Take a look at the story in Reuters and listen to Michael Rutland talk about the Royal Visit on BBC radio.
Related News
Footsteps in the Snow - Steve Berry features on ITV News West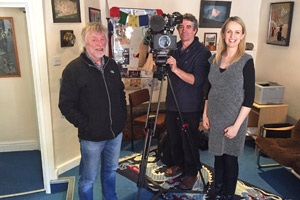 News of the mysterious snow tracks found in Bhutan continue to intrigue many, the latest being those at ITV News West.
There are various possible creatures which may have caused the tracks, one theory being the Yeti.
Interviewed by ITV Specialist Journalist of the Year 2015, Katie Rowlett, Steve discusses his Yeti theory for the strange tracks he and his Bhutanese guide discovered on a steep snow-covered mountainside which locals believe has never been explored by man before.
Steve's interview is scheduled to be aired Monday, 11th April, at 6pm on ITV News West, you can catch up by visiting itv.com/west or watch Steve's latest video on our website.
What's more, Channel 4 will be sharing Steve's story on Sunday, 1st May 2016, at 8pm - postponed. Unfortunately, this showing was cancelled - we hope to be able to advise a new date soon.
Sorry for the inconvenience.
Related News
Exciting royal announcement - William and Kate to visit Bhutan this year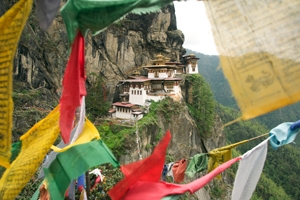 Next week, Prince William and Kate will fly to India and Bhutan for a seven day visit that will highlight the complexities and contrasts of modern-day India, demonstrate wildlife conservation efforts and reveal the spiritual beauty of the remote Himalayan kingdom of Bhutan.
Details of their packed itinerary have now been published and will include a star-studded Bollywood party, a game drive at Kaziranga National Park, an archery competition and a walk up to the famed Taktsang Monastery. Along with royalty and dignitaries, William and Kate will meet slum dwellers, entrepreneurial youngsters and charity workers. Their trip will end on the 16th April at the Taj Mahal – recalling memories of Princess Diana's visit to India 24 years ago.
Royal visit announcement - 8 January
Kensington Palace announced today that the Duke and Duchess of Cambridge will visit the Himalayan Kingdom of Bhutan this spring. Although few details have yet to be released, it is known that they will visit the young king and queen of Bhutan - Jigme Khesar Namgyel Wangchuck and Jetsun Pema Wangchuck. Their visit may even coincide with the arrival of the first royal baby in Bhutan with the queen due to give birth in the springtime.
The two royal couples should have lots in common. They both married in 2011 and are both treated as celebrities by the media and their many admirers. In fact, the 35 year old Dragon King of Bhutan is something of a pin-up in Asia, with an army of female fans, whilst the queen is seen as something of a fashion icon. Sound familiar!
We're looking forward to sharing further news with you in the coming weeks and letting you know how you too can follow in the footsteps of Kate and Wills on a regal holiday to Bhutan.
Related News
Meeting the Gurkhas - Prince Harry's visit to Nepal
More details have been announced about Prince Harry's 4-day royal visit to Nepal starting on the 19th March. The Prince will spend much of his official trip to the country in the Gurkha heartlands. He will visit the British Gurkha camp in Pokhara where the recruitment of soldiers takes place and he will also take a short trek into the foothills to see first hand how families and communities have recovered from the earthquake last April.
He will visit a school that has been rebuilt with the help of the Gurkha Welfare Trust and even spend a night in the village home of a Gurkha family. His connections with the famous regiment goes back several years to when he served with the 1st Battalion the Gurkha Rifles during his tour of Afghanistan in 2007-8. At the time he memorably commented "when you know you are with the Gurkhas, I think there's no safer place to be, really."
The Prince will also focus on causes close to his heart like tourism, wildlife and conservation. He will go rafting on the Khauraha River and view tiger camera traps in the jungle. Harry will also visit Bardia National Park and Banke National Park that form the largest tiger conservation area in Asia. His Nepal tour will begin and end in Kathmandu where he will see restoration work at the temples in Durbar Square, Patan and meet Bidya Devi Bhandari, the president of Nepal. It's certainly going to be a whistle-stop 4 days!
Related News
FCO update their travel advice for Nepal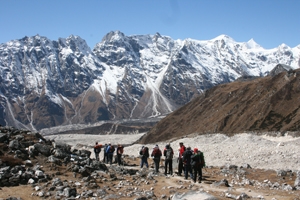 The FCO have changed their travel advice for Nepal lifting the previous restrictions on visiting the Manaslu and Langtang regions for all but essential travel. This is great news and means that all of Nepal is now fully open for business following the earthquake of 2015.
We can certainly confirm that the trails in Manaslu are safe, clear and open and that trekkers can look forward to returning to one of Nepal's most beautiful and remote regions. Take a look at details of our superb Manaslu Circuit trek that crosses the Larkya La and enjoys spectacular Himalayan scenery from start to finish.
Related News
The Gurkha Welfare Trust and the Royal Visit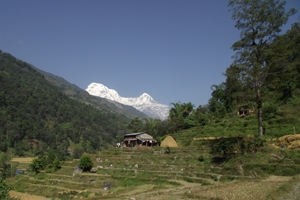 The Gurkha Welfare Trust have announced that they raised an impressive £26 million in 2015 to spend on their many projects and initiatives in Nepal. This includes rebuilding the homes, schools and lives of Gurkha veterans, their families and the communities devastated by the earthquake last April. We were honoured to become a corporate partner of the Trust last year and will continue to raise funds for them in 2016.
The important work of the Gurkha Welfare Trust will be firmly in the spotlight later this month when Prince Harry travels to the Gurkha heartlands as part of his royal visit. Having served alongside Gurkha soldiers in Afghanistan, Prince Harry will visit the British Gurkha Camp in Pokhara and also go on a short trek in the Annapurnas where he will visit Gurkha communities and see some of the work done by the armed forces and GWT since the earthquake.
Image courtesy of J Laslett
Related News
Mountain Kingdoms' baking efforts raise £220 for charity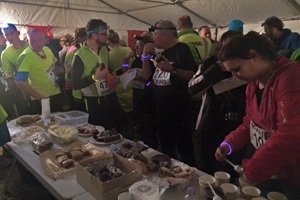 Last week the team at Mountain Kingdoms helped raised a tasty sum of £220 for charity.
On 18th February 2016, 220 runners took part in an off-road race in the Forest of Dean, organised by Rogueruns. Mountain Kingdoms was given the task of baking enough cakes to feed all the hungry runners at the end of the race, and for every runner who took part Rogueruns donated £1 to Mountain Kingdoms for their bakes. The £220 raised will be donated by Mountain Kingdoms to Nepali Children's Trust who support the Newlife Centre orphanage in Nepal.
The Newlife Centre was a new purpose built residential home that the Nepali Children's Trust had funded. It provided a haven for 40 children with varying degrees of disability, and a place where they received medical treatment, rehabilitation and education, and lots of TLC from Fran and her dedicated staff. Since the earthquake in 2015, this building is no longer habitable and all the children are sleeping under canvas. Given the amount of rebuilding work that needs doing this will be a lengthy and expensive job. Any money we raise will be very gratefully received.
Related News
Tales of the Yeti - Steve Berry finds new set of tracks high in the Himalaya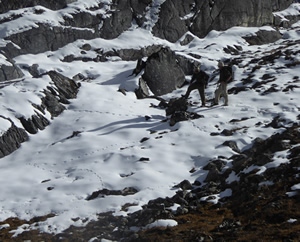 Unidentified tracks have recently been found next to the highest mountain in the Himalayan Kingdom of Bhutan.
Our MD, Steve Berry, went back to Gangkar Punsum in October 2015 and came across more fascinating tracks to those discovered in 2014.

They were approximately 2 or 3 kms from the place where Steve and Guide Karma Tshering saw the extraordinary tracks in October 2014. Again the prints indicate a creature walking upright on snow placing one foot exactly in front of the other. The really compelling feature of the 2015 footprints is the almost 180 degree turn made on one foot. Steve says, "I find it genuinely impossible to believe that a four legged creature could make a turn like this, and I seriously do not believe a bear could do a sharp turn like this either. I personally believe that it must be some sort of ape-like animal."
Gangkar Punsum lies on the border between Bhutan and Tibet and also happens to be the highest unclimbed peak in the world. In 1986 Steve led a mountaineering expedition to attempt the peak, and although they reached close to the summit the weather forced the team to abandon the climb. Steve has since returned several times - not to climb the peak, but to explore the country around its base. In 2014 he came across a remarkable set of tracks which he believes are of the Migoi (the Bhutanese name for the Yeti) - to read Steve's tales about trekking to the highest mountain in Bhutan, Gangkar Punsum, and his encounter with yeti tracks, click here.
Join our Gangkar Punsum Approach group trek to the same region in October 2016. The party will be carrying a camera trap in the hope of catching the creature on film.
Related News
Yeti Airlines and Tara Air attain IATA approved global safety standard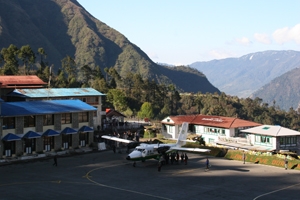 Two of Nepal's main domestic airlines - Yeti Airlines and their subsidiary Tara Air - have recently fulfilled IATA's Safety Standard Assessment (ISSA) programme requirements and are now IATA approved ISSA Operators. This makes them the first and only Nepali airlines to attain the new global safety standard for commercial airlines.
On gaining the standard, Yeti Airlines proudly stated "This achievement is a result of many years of rigorous work on improving our airline safety management systems and reflects our continued focus on safety. Now you can choose to fly an airline in Nepal that meets a global IATA safety standard. Namaste and welcome aboard."
Mountain Kingdoms always use a reputable IATA airline for domestic flights.
For further details on IATA's Safety Standard Assessment program (ISSA) click here.
Related News
Donation in memory of Alan Gallop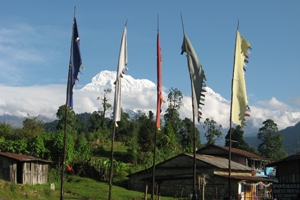 An impressive £1,012 was recently raised by friends and family of Alan Gallop on the very sad occasion of his funeral. Alan had previously trekked in the Annapurnas in Nepal so it seemed fitting that the money should be donated, in his memory, to help rebuild a country he so enjoyed visiting. This is one of Alan's photos from his trek to Annapurna Sanctuary.
During a visit to our office this week, Alan's family presented the funds to Clive Hughes – a representative of SHIVA Charity. Shiva have been working tirelessly to help rebuild villages in north Kathmandu that were devastated by last year's earthquake.
Visit the SHIVA Charity website to find out more about their work in Nepal or to make a donation. Read our Responsible Travel news article for an update on our response to the challenges of 2015.
Related News
Free use of down jackets & sleeping bags on Nepal, Bhutan and Tibet trekking holidays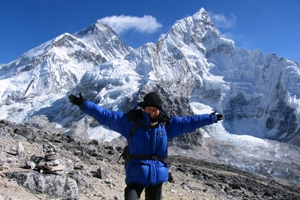 We are now offering the use of a good quality down jacket and 4-season sleeping bag free of charge on all our trekking holidays in Nepal, Bhutan and Tibet *. Not only will they keep you warm and toasty once the sun goes down, but will save on that all important luggage space.
Don't forget, for our Nepal treks, we already include the cost of all meals on trek, park fees and permits, internal flights, transfers and a free kit bag. Just a few of the many reasons to book your Nepal trekking holiday with Mountain Kingdoms.
Start exploring Nepal - View our holidays.
* Sleeping bags are not required for our lodge-based treks in Nepal but down jackets will be provided for the chilly evenings. For Bhutan treks, the offer only applies to camping treks and to clients travelling to/from Bhutan via Kathmandu.

Related News
Responsible Travel - Our response to the challenges of 2015
There was no bigger challenge in 2015 then the terrible damage wrought by the earthquake in Nepal last April. Trying to provide practical help and support to the people of Nepal became the overriding focus of our Responsible Travel activities and fundraising throughout the year. By the end of 2015, our incredibly generous clients, staff and friends had raised over £40,000 which we distributed between several charities who have been doing amazing work rebuilding the homes and lives of the people of Nepal. Helping them to continue this immensely valuable work will be our driving force in 2016.
Away from the tragedy of the earthquake, we have continued to provide training courses for our Nepalese guides and trek crew and we've also raised funds to plant trees in Peru and to expand the important work of the Simien Mountains Mobile Medical Service in Ethiopia. None of which would have been possible without the overwhelming generosity of our clients. A huge thank you from everyone at Mountain Kingdoms.
Here's a look back at our Responsible Travel year.
How we were able to help the people of Nepal after the earthquake
Nepal and its wonderful people have always been very close to our hearts so we were deeply concerned when news of the earthquake broke last April. Our first priority was to ensure that our clients travelling in Nepal were safe and secure. We then immediately started fundraising to support the people of Nepal and the response from you, our incredibly generous clients and friends, was overwhelming.
We decided not to donate cash to the large international aid organisations but targeted small 'hands-on' charities that we knew would put every pound to good use. At the time we did not think to record how much money we raised, we were simply concerned to do as much as we could to help Nepal. We do know that on one day alone we raised £30,000 for the Gurkha Welfare Trust as they called us to thank us. We have subsequently been accepted as one of their 'corporate partners' and already in 2016 have donated £1,000 to their fund for rebuilding village houses. Additionally we have donated £1,500 to Shiva Charity to support Bob Uppington's super-human efforts to build temporary homes for those who lost everything in the earthquake.
We have also been able to donate £1,500 to the relief effort in Sindhupalchok district - situated close to Kathmandu and one of the hardest hit by the earthquake. The funds we have sent to our local agent have been used for purchasing materials to build tunnel shelters, food supplies and water tanks in the village of Luprang, which was devastated by the earthquake. Funds were desperately needed for blankets/quilts, rice/lentils and cooking oils as well as to purchase construction materials to start rebuilding the roads into the village. The money went toward these critically needed items.
Our exceptionally generous clients have donated over £40,000 to our chosen charities - Gurkha Welfare Trust and Shiva Charity - to alleviate suffering caused by the earthquake. We wish to give a huge thank you for this incredible support. It has been invaluable in helping the people of Nepal get back on their feet.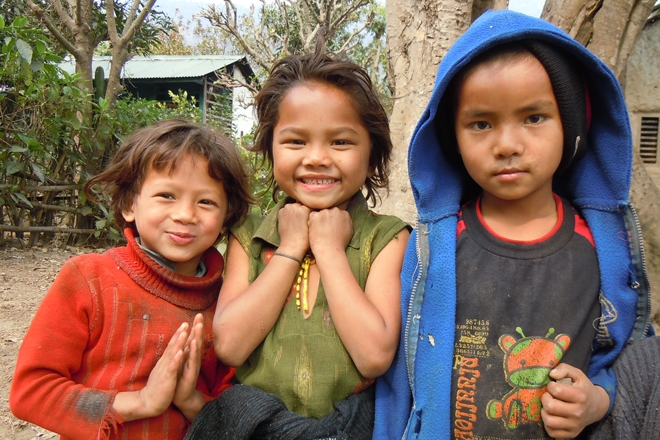 Village children by S Harbert
If you would like to continue helping the poor village people of Nepal the charities we have been raising money for are:
Gurkha Welfare Trust - Since the earthquake, the Gurkha Welfare Trust is focusing on rebuilding veterans' homes, repairing and building school and water projects, providing enhanced medical care in remote areas and supporting devastated communities.
Shiva Charity - Shiva Charity's main purpose in Nepal is to promote education, and to help those in distress or need. The earthquake made thousands homeless. The homeless families need shelter and food before they can think about their children going to school, and also require financial help for their children's education, books and uniform. Shiva is run by Bristolian Bob Uppington, who has worked tirelessly to provide temporary accommodation and food to those worst affected by the earthquake.
The Nepali Children's Trust - The Nepali Children's Trust supports the Newlife Centre which provides a caring home for disabled children in Kathmandu. In 2010 the children of the Newlife Centre moved into a new purpose built residential home that NCT had funded. Since the earthquake this building is no longer habitable so the 40 children are living under canvas. Given the amount of rebuilding work needed and the demand on labourers and materials, this will be an expensive and lengthy undertaking. Any donations you make will be very well received.
If you would like to donate you can do so by visiting the charity's own website or simply make out a cheque to any one of these charities and we will forward it on! Thank you.
Mountain Kingdoms staff - fundraising for Nepal
We have instigated various fundraising initiatives for the earthquake relief including a bake off, a Himalayan talk and a fun run. Our staff have raised over £4,000 which also went to Gurkha Welfare Trust and Shiva Charity.
Camp Hope in Nepal
In 2016 we are donating £1,000 to Camp Hope in Nepal. The Dwarika's Foundation has set-up Camp Hope, a temporary shelter housing 332 villagers from Sindhupalchowk, one of Nepal's most devastated regions. They are doing very inspiring work in helping the most vulnerable. See the Camp Hope Facebook page to keep up with their progress.
Other Responsible Tourism projects in 2015: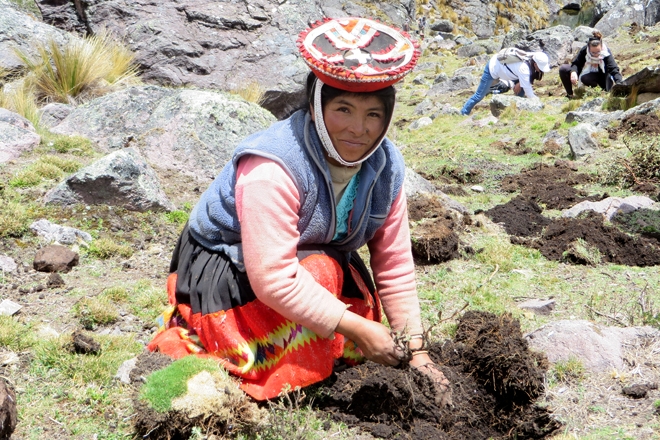 Planting trees in Peru
Peru
We also donated funds to the Peru Tree Planting project as part of its commitment to offset the carbon emissions for the flights on our flight inclusive holidays. The project aims to restore the endangered Queuna forests in the Andean mountains. Our donation helped the organisation plant 800 native trees with the help of the local people.
Ethiopia
We provide on-going support to the Simien Mountains Mobile Medical Service – a charity set up by one of our clients following her trek with us to Ethiopia. Wendy went out in October 2015 to find a health centre to place their first two BSc Midwifery graduates. She also sent two of their nurses, their Medical Advisor, and a 5th year medical student to The Liverpool School of Tropical Medicine for a course in Emergency Obstetrics which all found really useful. They are going back out in April with the people from Saddle Aid to trial their special saddles designed to get injured, ill and the pregnant women out of the mountains to medical assistance.
Nepal
Before the earthquake struck, Mountain Kingdoms spent £1,000 on its annual English lessons project in Nepal – helping the career progression of our Sherpas and local guides.
2016 Responsible Tourism Projects
As a company we have decided to put the bulk of our Responsible Tourism budget into continuing our help to the Nepalese villages. Life is returning to normal and virtually all the treks are fully functional, but there are still many villages that are off the trekking routes that need our help. We will continue to send you occasional updates in the year ahead.
Visit our Responsible Tourism page to find out more about our policies and practices and the many charities we support in the countries that we visit.
Related News
Dale Templar writes for The Daily Telegraph on why now is the time to return to Nepal
In September 2015 travel writer and television producer, Dale Templar, travelled to Nepal with Mountain Kingdoms, with the aim of revealing just how well the country is recovering since the earthquake in April 2015.

Dale followed our Gentle Trekking & Luxury Lodges, Annapurna Foothills itinerary, taking her from Kathmandu and along the scenic trails in the Annapurna region, whilst observing the condition of the trails and facilities en route.
Dale's full article about her trip to Nepal with Mountain Kingdoms and why Nepal needs us to return can be read online on The Daily Telegraph, published January 2016.
"If you've ever thought of going or revisiting the Himalayas, now is the time to go. This country needs you. Nepal is open for business. 'Namaste Nepal' – 'I salute the god within you.' " - Dale Templar
Related News
Abode of the Gods – Tales of Trekking in Nepal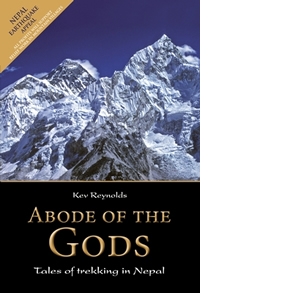 Well known travel writer and photographer, Kev Reynolds, shares inspiring tales of his favourite Nepalese trekking adventures in his new book, Abode of the Gods.
A Mountain Kingdoms trek leader for many years, Kev has always been passionate about the landscapes and people of the Himalaya. In this collection of stories he writes eloquently of his first time experiences on some of the world's best known treks such as Everest Base Camp, the Annapurna Sanctuary and Kangchenjunga as well as lesser-known expeditions into the quiet and remote reaches of the world's highest mountains.
He writes expressively of the captivating landscapes, the traditional life of the local people and the camaraderie of the Sherpas he came to know and love. Rich in detail and evocative descriptions he brings the mountains, and his enduring passion for them, to life.
Published by Cicerone Press, all proceeds from the sale of Abode of the Gods will go towards the Nepal Earthquake Appeal.

Abode of the Gods encompasses stories associated with eight outstanding treks in Nepal's Himalaya, and Mountain Kingdoms offer guided trekking holidays to six of these stunning regions, including: Kangchenjunga, Manaslu, Annapurna, Everest, Dolpo and Api.
Related News
Jim returns from Nepal
In September 2015 Mountain Kingdoms' Operations Manager, Jim Davies, visited Nepal to carry out inspections of the trekking routes and lodges, plus visit charities and villages Mountain Kingdoms' support. Below is a report about Jim's visit to Nepal and how life is returning to normal following the major earthquake in April.
Jim's report on Nepal

Kathmandu
Upon arrival at Kathmandu airport and meeting my guide I was transferred to the Hyatt hotel which is just north of the airport. I wasn't quite sure what to expect to see in Kathmandu as most of the TV reports had concentrated on showing damaged or destroyed buildings and temples. I was however very pleasantly surprised, the houses and streets all looked great and were actually in a better condition than the last time I was in Kathmandu a few years ago when they were in the middle of widening the streets to make way for increased traffic.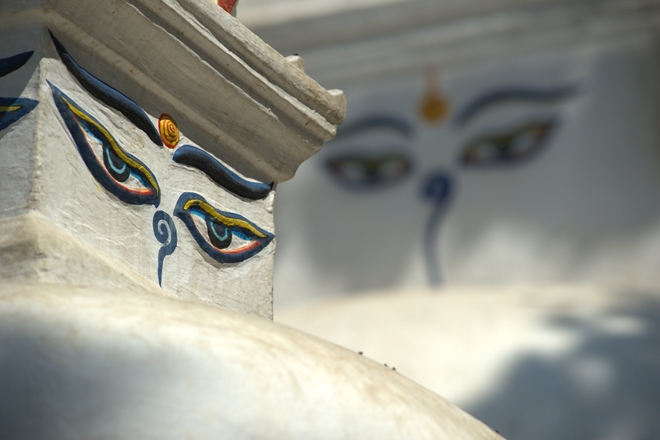 Lukla, Namche and trekking routes
The flight to Lukla was exciting and went off without a hitch, the smooth landing was a testament to the skill of the select few pilots that trained to fly into this remote mountain runway. After completing our trekking permit formalities we started our trek up to Monjo. The trail was in surprisingly good condition with only a few small landslips evident along the way. These slips were already being worked on by the trail crews and the work had actually been completed by the time I returned to Lukla 7 days later.
There were a few buildings in the Lukla region that showed signs of earthquake damage with about 10% showing damage in the form of cracks or collapsed walls. There are lots of signs of building work going on in the region with porters carrying up building supplies recently flown into Lukla and the stonemasons and builders at work to repair the damage. The feeling in the region is very much of a people looking to rebuild and to get back on with their lives. It's actually a very positive spirit and it's fascinating to see the construction of these houses with builders happy to stop and pose for pictures.
After Namche the route shows little sign of damage and most of the houses along the way seem mostly undamaged. There are still buildings that have suffered but these do tend to be older private dwellings that were built using older building techniques such as mud bricks. All of the tea houses that we use are built in a more modern style and have been thoroughly checked and are absolutely fine.
On my trek I got as far as Ama Dablam Base Camp and then it was time to turn around and head back for Lukla. We headed back a slightly different route and again found the trail to be in almost perfect condition, certainly not in any worse state that you would expect after a normal monsoon and again the trail builders were hard at work repairing any sections that needed attention.
It was nice to return to the bright lights of Lukla, with fresh coffee, muffins and also the Rugby World Cup showing in a café. My stay in Lukla was slightly extended due to bad weather but our partners on the ground worked hard at getting my flight rearranged whilst I was free to explore all that Lukla had to offer.
Bandipur
When I did arrive back in Kathmandu I was whisked off to Bandipur, to visit a new lodge our clients will be staying in for two nights on our new Mid Hills & Village Heartlands walking holiday. The lodge is situated on a ridge top about 40 minutes' drive from Bandipur and offers uninterrupted views of the beautiful terraced landscape on either side of the ridge. The lodge itself is wonderfully designed and the rooms are beautifully furnished. Each room has a veranda overlooking the stunning views towards the Annapurna mountain range in the distance.
Pokhara and Kathmandu
From here my journey took me to Pokhara, one of my favourite towns in Nepal. I could not see any sign of earthquake damage in Pokhara and the town did not seem any different from when I visited 3 years ago. I then flew back to Kathmandu to visit the main sightseeing areas of Kathmandu, Patan and Bhaktapur. In Kathmandu I visited Boudhanath Stupa, Swayambhunath Stupa (Monkey Temple) and Durbar Square. The first two sights did show signs of damage with a few of the buildings destroyed at Monkey temple but with the main stupa still standing, it is still a site that is very popular with Nepalese people and is still very much worth a visit. The next site of Durbar Square in Kathmandu was a different story with many of the main temples either destroyed or in need of being taken back down to the ground and completely rebuilt. It was a sad place to be as you have a real sense of how much damage the earthquake caused. The Nepalese are determined to rebuild these important sites back to their original beauty using traditional building techniques and materials. They hope to have all the building work completed within 5 years' time and the building work has already started.
Boudhanath Stupa actually survived the earthquake without the top of the stupa collapsing but the building was damaged and the decision was taken to rebuild the top section. The building work is well underway and there is a fascinating photo exhibit in the grounds of the various stages of the building work. Again this is still a very interesting site to visit.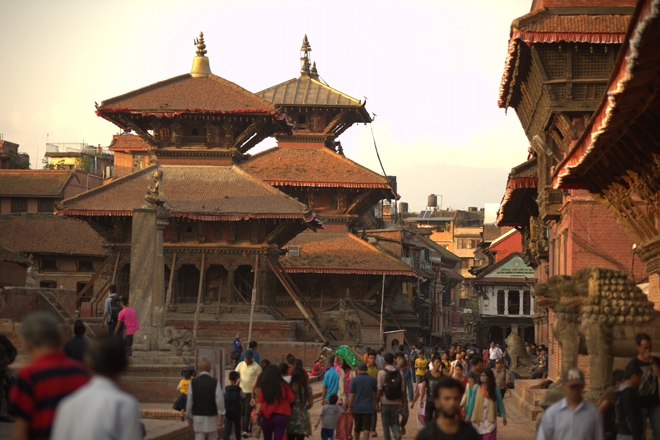 Patan Durbar Square and Bhaktapur both also show many signs of earthquake damage with large wooden props used to support the damaged walls of the historic buildings. They are still very important and popular locations for the Nepalese people and there is a great buzz around the sites. A lot of the intricate wooden carvings survived and there is still very much to see at these sites, and of course any entrance fees collected go towards the fund to repair these magnificent areas.
Ginette Harrison School and SHIVA Charity
My next visit was to the Ginette Harrison School near Bhaktapur. This school was set up in the memory of the famous British Mountaineer Ginette Harrison and is a charity that Mountain Kingdoms is very proud to support. I was lucky enough to be shown around each class room of the school which now provides education to around 200 pupils. The school was not heavily damaged by the earthquake but many of the surrounding village houses were destroyed and temporary housing is now being provided to these people via the SHIVA Charity. The school is fantastic and the children are lovely smiley happy kids who genuinely love being able to go to a school and learn. The continued support by Mountain Kingdoms' clients means that we are able to help provide more facilities and educational tools for these children.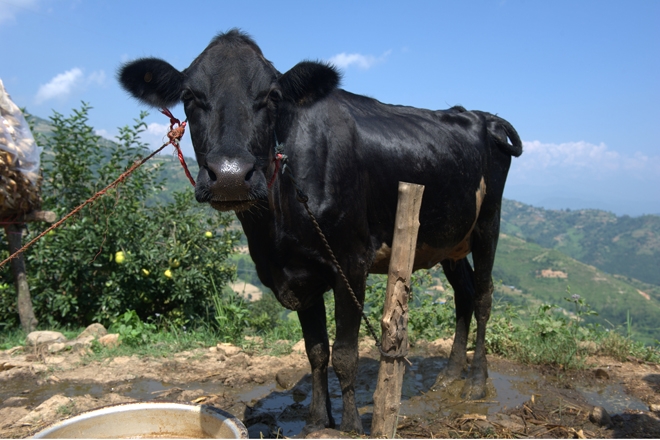 The final visit of my trip was to the farmer and his family who received one of the three cows provided by SHIVA Charity. The money raised for these cows was collected by local fundraising in Wotton-under-Edge just across from our office in our local bakery. The cows are used to produce milk in order for the families to sell and help provide a supplemental income to a family to make life just a little bit easier. It was a privilege to be welcomed in to the temporary structure that the family are now using after the earthquake destroyed their home. The fitting end to my trip was a delicious cup of tea using free milk provided by daisy the cow!
Related News
Supporting Nepal - Nepal Earthquake Appeal
Mountain Kingdoms have for many years supported a number of Nepalese charities and over the past week we have recommended that donations are directed to The Gurkha Welfare Trust. Now in addition to this, we are able to recommend the following charities, we are confident that all money donated through them will go directly to helping the people of Nepal.
Nepal Earthquake Appeals:
1. Nepali Children's Trust supports the Newlife Centre which provides a caring home for disabled children in Kathmandu.
2. The Himalayan Trust UKis a charity whose aim is to have a real and immediate effect on the Nepali Sherpa's' daily lives. This is achieved by our providing resources to support education, basic health and forestry programmes. (www.himalayantrust.co.uk)
3. Ginette Harrison Memorial Fund raises money for Shiva Charity which supports a poor school near Banepa, near Kathmandu (www.shivacharity.com).
4. The Gurkha Welfare Trust helps to provide financial, medical and community aid to alleviate hardship and distress among the Gurkha ex-serviceman and their families when they leave the British Army (www.gwt.org.uk).
5. Shivapuri Heights Cottage has been assisting the nearby village of Dadagaun and request financial assistance for food and shelter followed by substantial rebuilding costs. For more information please refer to: www.shivapuricottage.com
6.Dolma Development Fund is a non-profit organisation founded in 2003 to alleviate poverty by investing in education, health and sustainable businesses in Nepal
Related News