What's included
A qualified UIMLA leader (English-speaking)
Economy class return air fares from the UK (flight inclusive option)
A single, timed group transfer to/from the international airport. If your flights do not coincide with the group transfers we are able to arrange a private transfer at additional cost or advise on public transport options. Please contact us at the Mountain Kingdoms office for further information.
Good standard hotel accommodation in Chamonix, bed and breakfast basis
Best available hotels in outlying towns and villages, mostly on full board
Local transfers where indicated
12 breakfasts, 10 lunches and 8 dinners are included
Cost of all luggage transfers
A free high-quality Mountain Kingdoms fleece
The option of joining one of our pre-trip meets in the Cotswolds
and much more...
Call our
friendly team
Tour du Mont Blanc
Walking & Trekking
France, French Alps, Italy, Switzerland, Swiss Alps | Walking & Trekking
Strenuous
Suitable for fit individuals who have regular experience of mountain walking.
Find out more...
Grade: Strenuous ? Strenuous

Book now or call 01453 844400
Circuit Mont Blanc in style with the best route, characterful accommodation and an experienced leader.
Highlights
Our clockwise route leaves the most strenuous ascents until the end of the trek
Highly experienced trek leader
Accommodation in hotels and auberges chosen for their comfort and character
Daily luggage transfer - carry just a day sack
The finest Alpine scenery and a superb trekking route
The Tour du Mont Blanc is one of the most famous trekking routes in Europe, an epic circuit of the Mont Blanc massif that is over 100 miles in length. Staying in comfortable accommodation, following the best route with an experienced leader, Mountain Kingdoms offers the chance to complete a tour of Mont Blanc in style!
We undertake the entire Tour du Mont Blanc clockwise, starting from Chamonix. This means we have time to gain fitness for the harder days on the trail and the dramatic views of the North Face of the Grandes Jorasses are unveiled as the climax to our trek. Our tour of Mont Blanc crosses nine cols and follows a network of paths criss-crossing the borders of Italy, France and Switzerland. The diversity of scenery, language, cuisine, flora and culture is truly remarkable.
Along the way we'll stay in a mixture of accommodation chosen for its character. After all, half the enjoyment of Tour du Mont Blanc is found in the camaraderie and atmosphere of the Alpine mountain huts, chalets and hotels. Our bags will be transported for us daily so we only need to carry a small day pack. Call Mountain Kingdoms on 01453 844 400 to book a place on this famous European walking holiday.
---
At a glance
Grade: Strenuous
Strenuous
Max. Altitude: 2,584m/8,478ft Tete de la Tronche, Day 7
Guaranteed to run for a minimum of 5 clients
Maximum group size: 12
Land only joining city: Geneva
Accommodation types: Hotels, Guesthouses
Meal arrangements: 12 breakfasts, 10 lunches and 8 dinners included.
Itinerary overview
| Day | Activity |
| --- | --- |
| 1 | Arrive in Geneva. Group transfer to Chamonix. |
| 2-3 | Take the Brevent Telecabine to Gares de Plan Praz and then trek to Trélechamps. Cross the Col de Balme, 2,191m/7,188ft into Switzerland. |
| 4-5 | Trek to Champex by the Bovine route. The next day reach La Fouly. |
| 6-7 | Cross the Col Ferret into Italy and walk the Monte de la Saxe. |
| 8 | Rest day in Courmayeur or optional trek to Col Checroui. |
| 9-10 | Climb to the Col del la Seigne, cross into France and trek to Les Chapieux. Follow TMB to Col du Bonhomme and descend to Les Contamines. |
| 11-12 | Trek to Chamonix over the Col de Tricot and the summit of Le Brevent, 2,525m/8,284ft. Trek back to Chamonix. |
| 13 | Group transfer to Geneva airport. Fly to UK. |
Leader: Local Leader, Europe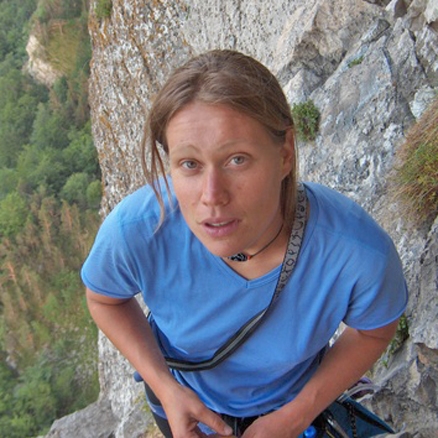 All our guides are English-speaking qualified UIMLA guides. They are all passionate and well-experienced, they have a great knowledge of mountaineering and of the Alps.
---
Tour du Mont Blanc Itinerary
Day 1 - Fly London To Geneva - Tour Du Mont Blanc

Today you will fly to Geneva. On arrival at the airport, there will be a single group transfer to your hotel in Chamonix. This is timed to fit the group flight, please check with us for further information.

Overnight: Hotel Chamonix

Day 2 - Trek from Chamonix to Trélechamps - 5-6 hours, (↓122m ↑475m ↓952m) total ascent 475m, total descent 1,074m.

Today's route gives extensive views of the Mont Blanc Massif. You can lunch by a small lake and you may be lucky enough to see Ibex that have been known to come down from the Aiguilles Rouge to drink.

To start the walk you take the Brevent Telecabine to Gares de Plan Praz, 1,999m/6,558ft. Make a metal note of this point as it is to here you will return in 10 days' time having completed the circuit. You will follow the Grand Balcon Sud to Chalet de la Flegere, 1,877m/6,158ft, which undulates along the mountainside until you reach the cable car at La Flegere. You now follow the route to Chalet Du Lac Blanc, 2,352m/7,716ft. This is a largely uphill path and has some rocky sections. It is not technically hard but requires some effort to get to the chalet at the lake where you can have refreshments and a rest whilst marvelling at the great views of Mont Blanc. This stretch of the Tour can be quite busy as many people undertake this as a day walk to the lake for lunch. The route on from Lac Blanc is mostly downhill. Initially there are some steeper rocky sections and a short metal ladder needing to be negotiated. Continuing past some smaller lakes you walk along a ridge where you can see tomorrows path and col, way ahead of you, before you start descending quite steeply on a zig zag path down to the road at the Col des Montets, 1,461m/4,793ft, and then head south to Trélechamps, 1,360m/4,462ft.

A final short walk down the road brings you to Argentiere and your hotel.


Overnight: Hotel Or Auberge, Argentiere

Day 3 - Trek to Trient - 6-7 hours, (↑799m ↓202m ↑194m ↓865m) total ascent 993m, total descent 1,067m.

Today you cross from France into Switzerland. You leave Argentiere and soon start climbing steadily through woodland onto the spine of Des Possetts, 2,199m/7,214ft. Once you have left the tree line there are great views looking back to where you walked yesterday and down the valley to Chamonix. You can stop at a high look out point to admire the Glaciers le Tour and Argentiere with their respective peaks towering above, a great photo opportunity and a chance to get your breath back! From here you continue to climb through more scrubby vegetation of alpine azaleas until you reach the top of the Possetts. Now you descend a short way to a col then ascend again to cross the Col de Balme (2,191m/7,188ft) and enter Switzerland. As you start to descend from here you can see the Col de Forclaz almost directly across the valley where you ascend to first thing tomorrow. Descending through meadows and pine forest you finally reach the hamlet of Trient, 1,326m/4,350ft, located way below in the valley bottom.

Overnight: Hotel Or Aubuerge, Trient

Day 4 - Trek to Champex - 6-7hours, (↑929m ↓742m).

Today you follow a varied route on undulating terrain as you walk to Champex by the Bovine route. Firstly you climb up from Trient to the Col de Forclaz above Trient. You leave the Col de la Forclaz and climb up through trees until eventually you come out at the route's high point, the Collet Portalo 2,049m. You are now on open slopes of pasture land and soon arriving at Alp Bovine you find a lovely old refuge where you can get home made cakes and refreshments . A short traversing path with fantastic views brings you to a steeply descending section into the wooded Vallon de Six- Fours. Here you will cross a number of streams falling down from the mountain sides and carving deep valleys and then on to the farm buildings Plan de L'Au where there is another opportunity for refreshments. Finally you come down into Champex d'en Haut and on into the tranquil village of Champex-Lac where you stay in the elegant and aptly named Hotel Splendide a traditional Swiss hotel dating from the heyday of Alpine tourism. The hotel has stunning views of the Grand Combin and Ferret Valley. (NB. We no longer cross the Fenetre d'Arpette on this day as it has become rather hazardous in recent years).


Overnight: Hotel Or Auberge, Champex

Day 5 - Trek to La Fouly - 5-6 hours, (↓422m ↑538m).

Today is a slightly easier day with no col to cross. You now turn south following the Val Ferret, passing through the ancient farming settlements of Issert, 1,055m/3,461ft, Les Arlaches and Praz de Fort. The path is initially in forest and has a few 'ups' despite it mostly descending. On a hot day the valley can be very warm once you are out of the trees but there are some lovely villages that you pass through with very traditional Swiss chalets with beautiful flowers and icy cold spring water gushing into troughs that you can drink to cool yourself down. After passing through Praz de Fort there is a short steep ascent along a glacial moraine, now covered with trees, before you turn left up the valley ascending, sometimes steeply but mostly quite gently to La Fouly, 1,610m/5,226ft, situated at the base of Mont Dolent and Glacier de la Neuve. La Fouly has a small supermarket if you need to stock up on snacks or buy delicious Swiss cheese, and a lovely terrace bar above the shop for relaxing with a cold drink and enjoying the views.

Overnight: Hotel Or Auberge, La Fouly

Day 6 - Trek to La Vachey - 6-7 hours, (↑944m ↓897m). Drive to Courmayeur.

Today you cross a pass, the Grand Col Ferret, into Italy. The route continues from La Fouly up the valley on a path in a wooded terrain that initially climbs quite steeply out of the valley and then flattens out and undulates along high above to the small farmstead of La Peule, 2,071m/6,795ft, where there is a refuge and refreshments. From here the path continues steadily climbing as it crosses wide, open pasture onto the Gran col Ferret, 2,537m/8,323ft, and the border to Italy. Look out for flowers as the surrounding meadowland is full of them including the lovely, delicately scented Vanilla Orchid. From the col the views of the Grand Combin, Mont Dolent and down Val Ferret into Italy are spectacular. A steep zigzag path brings you down to the Refuge de Elena. Look out for more flowers on this descent as there are many different types of orchids and numerous other plants. From the refuge, and your first opportunity to have an espresso or super thick Italian style hot chocolate, a wide track continues down to the valley floor and then on to La Vachey (1,640m/5,381ft), situated beneath the Grandes Jorasses. You will be transported by the public bus from La Vachey to Courmayeur and your hotel there.

Overnight: Hotel, Courmayeur

Day 7 - Transfer back to La Vachey. Trek to Courmayeur - 6-7 hours, (↑924m ↓1354m).

You will take the bus back up the valley to La Vachey and from here you climb steeply up through meadows and past an abandoned shepherds hut to the Col Sapin, 2,436m/7,992ft. Leaving the col there is a short, steep section which is on slippery scree bringing you to Tête de la Tronche, 2,584m/8,478ft, your high point of the day. Here you gain access to the Monte de la Saxe ridge, 2,348m/7,703ft, enjoying elevated views of the Grandes Jorasses and les Dents de Géants. You descend a short way and then undulate along this ridge enjoying the vista before descending steeply to the Refuge Bertone. After a refreshing cold drink you make your final descent of the day on a steep path zig zagging through trees to reach the valley and finally down a road into Courmayeur, 230m/4,035ft. Having reached the town it is almost obligatory to sample a 'gelato' from one of the many shops. Never will ice cream have tasted so good!

Overnight: Hotel, Courmayeur

Day 8 - Rest day in Courmayeur or optional walk to Col Checroui - 5-6 hours (↑↓726m).

Today you have 2 options:

1) A rest day in Courmayeur
Courmayeur is a very pretty Northern Italian village, which is a hub of activity in both summer and winter. The upper cobbled streets house loads of designer clothes and gear shops, as well as superb ice cream parlours and pizza cafeterias.

Places to go:
Courmayeur - Alpine Museum and Grivel Factory.
Entreves - Telepherique to Helbronner. There are Alpine Botanical Gardens on the first stop up.
Aosta - People can take the bus further on down the valley to Aosta (approximately 1 hour by bus from Courmayeur), a Roman Town that still has its Roman wall and Triumphal Arch (the Roman Arch of Cesar Augustus 25BC). The Roman Forum and Theatre are in excellent condition. Well worth a visit for the bus journey alone.

2) You can follow the TMB route
This walk known as the Bal D'Aoste, to Le Col Checroui, 1,956m/6,417ft, would fill in the 'missing section' of the TMB route. There are wonderful views of Mont Blanc from here, but we do not include it because the route has been marred by ski lifts, landslides and unpleasant scree. You descend back to Dolonne via Val Veny at the foot of the Aiguilles Noire.


Overnight: Hotel, Courmayeur

Day 9 - Trek to Les Chapieux - 7-8 hours, (↑976m ↓967m). Drive to Bourg Saint Maurice. - 20 minutes.

Today you cross from Italy back in to France. You start by taking the bus from Courmayeur to the end of the road at the top of Val Veny, 1,540m/5,052ft, where you begin your climb to the Col de la Seigne, 2,516m/8,254ft, and the border. After an initial road section you come to a well-used track that takes you past the glacial Lac Combal and then steeply up to the Rifugio Elisabetta Soldini on a wide stony track. This is a popular day walk for the Italians and it can be quite busy with people going to lunch at the refuge. Perched on the moraine adjacent to the Glacier de la Lex Blanche, this is a perfect tea break and your last chance to have an Italian style hot chocolate or espresso coffee. The path from here becomes more mountainous leaving the wide trail behind and climbs steadily taking you past the old customs house and onto the broad Col. It is well worth stopping at the Customs House as it is now a small alpine museum and houses, amongst other things, a 3D map of the area showing the whole Tour of Mont Blanc.

On a very clear day it is possible to see the Matterhorn from the col although it is often quite windy and can be too cold to linger long. To descend into France you follow an old mule track, steep in places but mostly quite good, down to Chalet de Mottets and on to Ville des Glaciers. There is a refuge at Chalet de Mottets where you can have more refreshments before the final hour or two walk downhill on the quiet road to the hamlet of Les Chapieux, 1,549m/5,082ft.

From Chapieux you will take a bus down to Bourg St Maurice and your accommodation for the night.

Overnight: Hotel Or Auberge, Bourg Saint Maurice

Day 10 - Trek to Les Contamines de Montjoie - 7-8 hours, (↑1,318m ↓1,478m).

You will return to Les Chapieux and start your walk up to the Refuge and Col de la Croix du Bonhomme, 2,479m/8,133ft, via Chalets de la Raja. The path winds through the ancient glacial eroded valley - a favourite for Marmots whilst continually gaining height. After an hour or so you can see the refuge perched on the ridge above you, but this is deceptive, it is still a long way and much uphill walking away! The path crosses many stream beds that cut down the mountain side winding up and down, but mostly upwards until you suddenly pop out almost next to the refuge for a welcome break and home-made piece of cake, available at the refuge. From here the path takes a rocky route down and across to the Col du Bonhomme, 2,329m/7,641ft, undulating along the mountain to the col ahead. The rest of your descent, now also the GR5, is a combination of steep narrow paths and wide open tracks through Alpine pastures. As you reach the valley bottom you join a wider track and pass a refuge and some cafes - a welcome stop on this long day, and then on an old roman road past a roman bridge with spectacular gorge beneath. As you eventually reach the Les Contamines valley you pass the ancient church of Notre Dame de la Gorge before a more level walk into Les Contamines, 1,165m/3,822ft, itself.

Overnight: Hotel Or Auberge, Les Contamines

Day 11 - Trek to Les Houches - 7-8 hours, (↑580m ↓141m ↑521m ↓394m ↑54m ↓787m) total ascent 1,155m, total descent 1,322m.

Today is a day of many ascents and descents, no sooner have you gained height than you lose it again - or so it seems. Leaving the town of Les Contamines you climb in a north easterly direction on a tarmac road steeply ascending to a trail head which continues steeply up through woods to the Chalets des Truc, 1,740m/5,709ft. Continuing on you descend steeply down to Les Chalets du Miages, 1,599m/5,246ft, which you can see below you in a valley bottom beneath the Dome du Miage. At the refuge here you can stop for a hot chocolate and maybe fresh 'Tarte Myrtilles' (blueberry tart) a speciality of the house. From here once more you climb steeply up the Col de Tricot, 2,120m/6,955ft, following the obviously visible path zig zagging in front of you seemingly never ending. But you do get to col eventually and having gained the height you then then follow the path down the Combe des Juments, a valley filled with beautiful Azaleas, to the snout of the Bionnasay Glaciers. Above the glacier you can see the Tramway du Mont Blanc making its way up the mountain above the valley, you will cross the tracks later in the walk.

After a steep rocky section you reach a little 'Nepal style' suspension bridge over the fast flowing waters coming from the glacier above. Having crossed this bridge you walk up a short steep path with fantastic views of the glacial snout near the top and then down again to join a larger path. Turning left you contour along the valley on a narrow track with a few rocky sections equipped with chains and cables to assist your progress. A small steep rise then takes you over the track of the Tramway du Mont Blanc. You follow above the track down to the Col de Voza, 1,652m/5,420ft, and then continue on wide trails and finally road to Les Houches, 1,007m/3,258ft. A tiring descent of nearly 650m ending a long but spectacular days hiking.


Overnight: Hotel Or Auberge, Les Houches

Day 12 - Trek to Chamonix - 7-8 hours, (↑1532m ↓772m).

Your final day's walk involves the greatest single ascent of the tour climbing to the summit of the Brevant (2,525m/8,248ft) however the effort is rewarded with fabulous views of Mont Blanc nearly the whole day.

The route leaves Les Houches by road crossing the river and then turns into the forest following the river on a wooded path towards Chamonix. This deceptively easy start soon ends as you turn left up through the trees and continue ascending for most of the day!

Passing the huge statue of Christ and then coming to the road and car parks for the alpine zoo (complete with llamas?!) you continue upwards through the wooded slopes. Once past the zoo the path is above the tree line, rocky and steep in places. A few scrambles are assisted by chains and cables and metal steps embedded in the rock face. Mostly the path undulates along the mountain side with Mont Blanc ever present to your right across the valley. After a steep section with a good zig zag path up it you come to the refuge Bel Lachat (2,136m) where you can have a welcome break whilst enjoying the views.

Above here it is spectacular mountain scenery with rocky paths, steep in places but also some flatter sections where you can appreciate the stunning views and perhaps see Ibex, chamois or marmots. A final steep ascent brings you to the Brevant where you are entitled to feel a great sense of achievement. Just above the cable car station there is a viewing area with fantastic 360 degree panoramas. From here you can choose to descend by cable car (at an extra cost) or otherwise your final descent, steep in places but mostly on a good path, takes you to your start point at Plan Praz. You have completed the Tour de Mont Blanc! To end the day you take the cable car back to Chamonix and celebrations can commence.


Overnight: Hotel, Chamonix

Day 13 - Group transfer to Geneva airport. Fly to UK.

In the morning you will be transferred to Geneva airport for your flight home. There will be a single timed group transfer.
Map
Map Key
Airport
Point of interest
Mountain Peak
Day walk in this area
Flights
Internal Transfers
Trek
---
No Dates Available
There are no available booking dates for this holiday yet since we are still finalising details. If you are interested in this holiday and would like further details, please contact us.
Hold your place
Not quite ready to book? Why not call us on 0044 (0)1453 844400 to hold a no obligation place while you make up your mind?
No Surcharge Guarantee
No surcharges will be applied to your holiday after you book. Prices on this website are updated regularly. The Flight Inclusive holiday price, or Land Only holiday price, will be confirmed to you at the time you make your booking. There will be no surcharges after your booking has been confirmed.
Flight inclusive holidays
The 'flight inclusive' holiday prices shown on this website are based upon our preferred airlines and the best priced economy class fares we are able to secure at the time of publication.
We will be able to advise on fares with alternative airlines, upgrades to Business Class, and the options for flights from regional UK airports, please contact us for more details.
Loyalty discount
Find out more
What's included
A qualified UIMLA leader (English-speaking)
Economy class return air fares from the UK (flight inclusive option)
A single, timed group transfer to/from the international airport. If your flights do not coincide with the group transfers we are able to arrange a private transfer at additional cost or advise on public transport options. Please contact us at the Mountain Kingdoms office for further information.
Good standard hotel accommodation in Chamonix, bed and breakfast basis
Best available hotels in outlying towns and villages, mostly on full board
Local transfers where indicated
12 breakfasts, 10 lunches and 8 dinners are included
Cost of all luggage transfers
A free high-quality Mountain Kingdoms fleece
The option of joining one of our pre-trip meets in the Cotswolds
What's not included
Travel insurance
Some lunches and evening meals as indicated in the itinerary
Optional trips
Tips
---
---
Review your holiday
Reviews
Read holiday reviews by Mountain Kingdoms travellers.
Overall score: 5.0 (Based on 4 reviews)
Highly recommend
A lovely group of people... Hope to travel with MK again, telling all my pals how good you are. Hotels etc. were all excellent!
Mrs B, North Yorkshire
Amazing
I had an amazing time on this trek and would recommend to anyone interested.
Mrs F, Canada
Charming accommodation
The hotel selection was spot on. Those chosen were all comfortable and many were charming. The whole experience from beginning to end is so well organised with virtually nothing left to chance. MK seems to attract like minded people- all three groups we have travelled with have got on like the proverbial 'house on fire'.
Mr H, Kent
Well organised
Well organised trek with a decent standard of hotel and reliable baggage transfer each day.
Mr B, Glasgow
---
Extend your holiday
There are many ways you can extend your holiday with Mountain Kingdoms: book extra hotel nights, relax at a beautiful beach resort, take a warm-up trek, arrange a personal sightseeing tour or enjoy specialist activities such as rafting, birdwatching or a safari.
We're happy to suggest ideas, provide quotes and make all the arrangements. We can also assist with flight and hotel upgrades. Just call us on +44 (0)1453 844400 or email info@mountainkingdoms.com and we will be pleased to help.