What's included
Good local English-speaking guides
Economy class return air fares from the UK & UK Departure Tax (flight inclusive only)
All internal flights and hotel/airport transfers
Good standard hotel accommodation (usually 3 star)
Rail journey Ollantaytambo-Machu Picchu return
All road transport by private vehicle
Sightseeing where specified
Carbon offset for clients taking our flight-inclusive option
A Mountain Kingdoms micro fleece
included meals:12 Breakfasts, 10 lunches and 7 dinners
and much more...
Call our
friendly team
Peruvian Explorer
Tour
Duration: 15 days from the UK
Flight inclusive from £3,790,
Land only from £2,650
Book now or call 01453 844400
This tour offers an exciting introduction to some of Peru's most stunning scenery and fascinating cultural icons.
Highlights
Visit Arequipa and Lake Titicaca
Explore Colca Canyon and the Volcano Pass.
Visit Inca sites of the Sacred Valley and Machu Picchu
Optional Amazon jungle extension or see the Ballestas Islands and the enigmatic Nazca lines
Reviews
Mountain Kingdoms and your local agents in Peru did an excellent job of organising our holiday.
Mr & Mrs S, Australia
Everything organised brilliantly, great attention to detail. Would have total confidence in travelling again with Mountain Kingdoms.
Mrs W, South Yorkshire
Peru is a country that does not disappoint, from the vibrant city of Cuzco to the Inca ruins that surround it, there is something for everyone. Machu Picchu was a definite highlight, with its majestic nature, historical past and brilliant views.
H Gray, Mountain Kingdoms
View All
After some sightseeing in Lima we visit the beautiful old colonial city of Arequipa – the 'White City', situated at 2,600m/8,530ft and a good place to start acclimatising to the altitude of the high Andes. We travel on to the stunning Colca Canyon, one of the deepest and most spectacular in the world and a top spot for seeing Andean condors. Then it's off to Puno, for a boat ride out to the islands on Lake Titicaca, before travelling to the thriving Inca capital, Cuzco. From here we explore the fabulous Inca sites of Cuzco and the Sacred Valley before visiting that most iconic Inca site of all, Machu Picchu.
On our June departure we attend the Inti Raymi festival held at the ancient Inca fortress of Sacsayhuaman in the Sacred Valley near Cuzco. Inti Raymi, or 'festival of the sun', is a colourful reconstruction of the original Inca celebration of the winter solstice and attracts large crowds to see the rituals, dancing and festivities.
Extend your holiday with a visit to the Amazon rainforest to see monkeys, macaws, caiman and giant otters, or to lively Huaraz set beneath the beautiful Cordillera Blanca. Alternatively, visit the Ballestas Islands, often known as the 'little Galapagos' or fly over the enigmatic Nazca lines
---
At a glance
Duration: 15 days from the UK
Max. Altitude: 4,910m/16,109ft, Volcanoes Pass, Day 4
Guaranteed to run for a minimum of 4 clients
Maximum group size: 12
Land only joining city: Lima
Accommodation types: Hotels, Lodge
Festival:
The June departure attends the Inti Raymi Festival
Meal arrangements: 12 breakfasts, 10 lunches and 7 dinners.
Itinerary overview
| Day | Activity |
| --- | --- |
| 1-2 | Fly from London to Lima. |
| 3 | Sightseeing in Lima. Fly to Arequipa. |
| 4-6 | Sightseeing in Arequipa. Drive to Colca Canyon. Sightseeing in Colca. |
| 7 | Drive to Puno via Sillustani - 6-7 hours. |
| 8-9 | Boat trip on Lake Titicaca. Drive to Cuzco. |
| 10-11 | Sightseeing in the Sacred Valley. Train to Aguas Calientes. |
| 12 | Visit Machu Picchu. Return to Cuzco. |
| 13 | Sightseeing in Cuzco. |
| 14-15 | Fly overnight to London. |
Leader: Local leader, Peru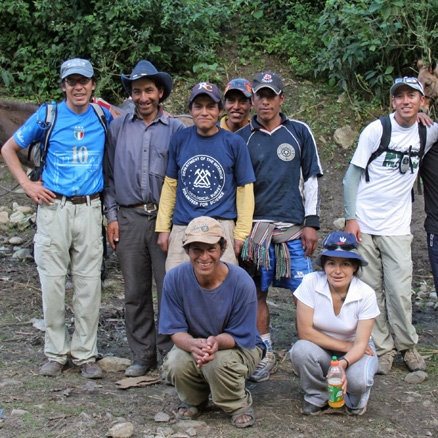 You will be accompanied throughout your holiday by a local English-speaking guide. These leaders are very knowledgeable and extremely charming and friendly and in their company you will enjoy an insider's view of Peru.
---
Peruvian Explorer Itinerary
Day 1 - Fly London To Lima

Fly to Lima arriving the same day. You will be met and transferred to your hotel.

Overnight: Overnight Flight To Lima

Day 2 - Depart London, arrive in Lima.

Fly to Lima arriving the same day. You will be met and transferred to your hotel.

Overnight: Hotel Antigua Miraflores, or Similar Lima

Day 3 - Sightseeing in Lima. Fly to Arequipa.

After breakfast at your hotel you have a morning of sightseeing in Lima. Firstly you do not have to travel too far from your hotel to visit Huaca Pucllana in Miraflores, a great adobe and clay pyramid which predates the Incas by many centuries. You then travel into town to visit the old historic colonial centre with a visit to the Plaza da Armas where the presidential palace and cathedral are found and the nearby San Francisco Convent with its ancient catacombs. You will also visit the Larco Herrera Museum, located in a unique 18th century vice-regal mansion built on the site of a 7th Century pre-Columbian pyramid. Here is found one of the finest gold and silver collections from ancient Peru, along with ceramics and textiles and from several pre-Inca cultures. You will have lunch at the museum.

After lunch you will be transferred to the airport for your flight to Arequipa.


Overnight: Casa Andina Standard or Similar, Arequipa

Day 4 - Sightseeing. Time at leisure in Arequipa.

Today you will have time to explore this beautiful city and to acclimatise to the altitude of 2,800m/9,186ft.

In the morning you will have a sightseeing tour to include the Plaza de Armas which is considered one of the most beautiful in Peru. Here the impressive, twin-towered Cathedral is found on the north side of the square and colonial arcaded buildings on the other three sides with many interesting cafes and restaurants. Another of Arequipa's impressive institutions is the Santa Catalina Convent, a complete miniature walled colonial town with flower filled gardens, spacious patios, granite fountains as well as arches and narrow streets. You will also visit the 'Ice Maiden' Museum which houses the 500 year old Inca mummy called Juanita which was discovered in 1995 on the slopes of Mt Ampato.

In the afternoon, you will have time to explore on your own or to go shopping. Behind the Cathedral is a pretty back street with many handicraft shops where you may hunt down some of Arequipa's famous woven textiles and alpaca wool garments


Overnight: Casa Andina Standard or Similar, Arequipa

Day 5 - Drive to Colca Canyon crossing pass at 4,910m/16,109ft - 280km, 5 hours.

Today you will drive out of Arequipa, enjoying spectacular mountain views as you climb high into the Andes. En route you will visit the Pampa Cañahuas National Reserve, surrounded by huge volcanoes and home to hundreds of cameloids such as llamas, alpacas and vicuñas. You continue to ascend to reach the highest point of the day, the Volcanoes Pass at 4,910m/16,109ft from where there are wonderful views. From the pass descend to arrive at the village of Chivay at 3,400m/11,155ft where you will stop for lunch.

The spectacular Colca Canyon, 125 miles long and approximately 3,400m/11,200ft deep, is like a giant gash through the Andes range and is one of the most scenic places in Peru. It is one of the world's deepest canyons and offers stunning scenery and one of the best opportunities to see condors in the wild, as well as a fascinating indigenous culture. It is totally different from any other place you will see on this trip.

You will overnight at the charming Colca Lodge which has its own inviting hot springs. In the afternoon you will have time to visit the nearby village of Yanque and the local market.


Overnight: Colca Lodge or Similar Colca

Day 6 - Drive to Cruz del Condor and explore Colca Canyon. Visit villages and walk to ruins at Uyu Uyu.

Today you will enjoy the Colca Canyon. Your day begins early with a drive to the panoramic view point known as Mirador del Cura from where you walk to the famous Cruz del Condor, the pass where Andean Condors (Vultur gryphus) are often seen. Condors are one of the world's largest birds, having a wingspan of up to three metres, and while they are relatively rare in much of South America they are actually frequently seen in the Colca Canyon. At this time of the day rising thermals are created as the air warms and the condors take advantage of these thermals to soar gracefully on outstretched wings to scan the ground below for carrion - at this point the canyon floor is 1,200m /3,960ft below the rim of the canyon. The condors are best seen in the early morning and late afternoon and if you are lucky you should get really close views of these huge birds from this viewpoint, although be aware that if there are strong winds you may not see them.

In the canyon the indigenous inhabitants still maintain their ancestral traditions and culture. You will have the opportunity to visit the small villages of Lari and Ichupampa where you can observe the traditional lifestyles of the people that are unique to the valley. You will also visit a small ethnological museum at Yanque about the history and peoples settled in the valley.

In the afternoon you can enjoy a walk to the ruins at Uyu Uyu - a citadel of the Pre-Inca civilization called the Collaguas. On the way you will see the 'colcas' or holes where the ancient peoples who named the valley stored their food. After your walk, which will take around 1.5 hours, you will have time to relax at your lodge and enjoy the hot springs there if you wish.


Overnight: Colca Lodge or Similar Colca

Day 7 - Drive to Puno, 3,818m/12,530ft, with Sillustani visit en-route - 6-7 hours.

Today you make the stunning drive to Puno. Driving south you will visit one of the most picturesque villages of the Colca Valley, Sibayo with its vernacular houses and attractive church. You continue towards the Castle of Callali - enormous rock formations shaped like castles. Continue up to Pupera where from the Ventana del Colca (the window of Colca) you have a panoramic view. Your route takes you high through the Andes Mountains, passing by some beautiful lakes and crossing the altiplano (pampas), a high altitude plateau, where the scenery is rugged but incredibly beautiful, with open vistas and wide skies. Here is a terrain called 'bofedal' where small sources of superficial water create the right conditions for the growth of various types of grass which provide the basic nourishment for herds of vicuna, alpacas and llamas. The peoples who have inhabited this harsh terrain for many millennia are, like the people of Tibet who live in similar terrain, incredibly tough and resourceful. Along the way you drive past their settlements and their herds.

You reach the huge lake of Lagunillas, a wide expanse of bright blue water and later pass through the agricultural village of Santa Lucia.

Before finally arriving in Puno, one of the larger cities of the altiplano, you will visit the interesting ruins at Sillustani. Here set in a spectacular position above the blue lake Umayo there are fascinating pre Inca and Inca circular chullpas or burial towers. The amazingly fine stone work seen here, the work of the earlier civilisation known as the Collas, was obviously a strong influence on the later work of the famous Inca stone masons. Be sure to look out for the enigmatic lizard carvings on two of the chullpas. You then continue the short distance to arrive in Puno. Sunset over the lake as you approach the city is especially fine. Here you will say sad farewells to your first guide who will introduce you to your guide for Titicaca.

Overnight: Casa Andina Premium Hotel, Puno or Similar

Day 8 - Boat trip on Lake Titicaca.

You board the 'rapid' boat for a full day's journey on Lake Titicaca. Your guide will introduce you to the local history, traditions, agricultural and weaving methods of the Aymara Indians who inhabit the lake. You will visit the amazing floating reed islands of Uros where the houses are built on reed 'rafts'. These island are nowadays rather over commercialised but still worth seeing for their unique way of life. Continue to picturesque Taquile Island for lunch. Taquile is a unique place and the inhabitants here, farmers and fisherman, are very independent minded and have their own dress and traditions. Here if you wish, and time allows, a tough climb to the top of the island is rewarded by spectacular views of Lake Titicaca before you make the return trip to Puno and back to the hotel.

Overnight: Casa Andina Premium Hotel, Puno or Similar

Day 9 - Drive to Cuzco.

In the morning you will head north towards Tinajani Canyon, a very picturesque rock formation known by the local population as "Apu Tinajani" or "God Tinajani" is considered a sacred place with impressive rock formations such as caves and giant obelisks. You continue your trip until La Raya Pass, which marks the border between Puno and Cusco Departments and where you can appreciate a beautiful view of the Vilcanota glaciers. Later on you will visit the small village of Raqchi, where you can visit a temple dedicated to Viracocha, the most important divinity of the entire Inca pantheon. Finally you will visit Andahuaylillas, a small colonial town which houses a church known as the ¨Sixtine Chapel of the Andes¨.

In the late afternoon you will arrive in Cusco and will be transferred to your hotel.


Overnight: Casa Andina Standard San Blas, Cuzco Or Similar

Day 10 - Sightseeing in Sacred Valley, Pisac and Ollantaytambo.

Today you will leave Cuzco, the former Inca capital, to drive out of the city to the Sacred Valley. This beautiful fertile valley is set at a lower altitude than Cuzco and was the area where Inca and pre-Inca peoples are thought to have developed many agricultural innovations. Many types of potatoes, corn and quinoa are all crops which were developed here.

Each end of the Sacred Valley is guarded by a fine Inca citadel with the stunning ruins of Ollantaytambo at one end and the equally evocative ruins of Pisac at the other.

You begin the day with a drive to Pisac at the start of the valley. The citadel at Pisac was originally positioned on a major Inca route into the Sacred Valley and controlled access to the eastern jungle. The ruins are set high above the valley floor and there are tremendous views from there. Terraces, water ducts and steps are cut out of solid rock, and in the upper sector of the ruins, the main Intihuatana is equal to anything at Machu Picchu. Above the temple lie still more ruins, mostly unexcavated, and among the higher crevices and rocky overhangs several ancient burial sites are hidden. You will have time to explore the ruins before descending back down to Pisac, a picturesque town where you will be able to visit the interesting artisan market to check out the souvenir shopping. Also, ask your guide to show you the guinea pig 'castle' located in one of the town's bakeries!

From here you will drive on to Ollantaytambo, which is really today's highlight. Ollantaytambo is an attractive little town located at the western end of the Sacred Valley The town has been built on top of original Inca foundations and is probably the best surviving example of Inca town planning. It is divided in canchas (blocks) and each cancha has only one entrance (usually a huge stone doorway) which leads into a central courtyard. The town itself is located at the foot of spectacular ruins of an Inca fortress which protected the way to the lower Urubamba Valley. Here in 1536 Manco Inca had a victory over the Spanish, stemming the tide of their expansion for a short while. This victory was short-lived however and when the Spanish returned with four times their previous force Manco Inca retreated to his jungle stronghold in Vilcabamba and Ollantaytambo fell to the Spanish. Stone used for these buildings was brought as huge worked blocks weighing many tons, from a quarry high up on the opposite side of the Urubamba River - an incredible feat involving the efforts of thousands of workers. The complex was still under construction at the time of the conquest and was never completed. The fortress and town represent some of the best of Inca architecture and construction, with fine examples of beautifully carved polygonal stones and monumental rocks. At ground level below the fortress, there are smaller scale ceremonial stone constructions where rivulets bubble along cut channels and water tumbles into pools over finely carved rocks. You may also have time to visit the Ceramica Seminario Studio in Urubamba. Here local potters use the distinctive red clay of the valley to make very attractive ceramics, using modern adaptations of ancient indigenous techniques and designs. These ceramics make very good gifts to take home.


Overnight: La Hacienda Del Valle or Similar Ollantaytambo

Day 11 - Visit Chinchero, Moray and Maras. Afternoon train ride to Aguas Calientes.

First you travel to the small town of Chinchero with its large church and extensive Inca ruins set in the hills above the Sacred Valley. Chinchero's very attractive church is built within the Inca ruins and has a beautifully painted rustic wooden ceiling and decorated walls. The full extent of Chinchero's Inca terraces and its fine stonework are only now being gradually uncovered and restored. Chinchero is also famous for its intricate woollen weavings and there is a market for local handicrafts.

From Chinchero you will cross the plain to visit the extraordinary Inca earthworks of Moray. There is no other Inca site quite like Moray - three crater-like depressions are lined with a series of concentric circular terraces disappearing down into the earth. Some think that this may have been the site of sophisticated Inca agricultural experiments with each terrace representing an altitude zone. It is thought that the terraces' containing walls filled with fertile earth and watered by complex irrigation systems, enabling the Incas to grow more than 250 plant species.

From Moray you travel the short distance to the ancient town of Maras with its vast church and outstanding colonial Spanish door arches. Maras was formerly famous for its spies - due to its strategic location above the Sacred Valley the local inhabitants were able to keep track of the movement of all travellers in and out of the valley. From Maras you can visit the shimmering terraced salt-pans of Salinas where salt has been harvested since pre Inca times. The salt pans cover the whole hillside and in sunny weather you will be dazzled by the white of the pools.

You will have a picnic lunch along the way today and this afternoon descend further to the Sacred Valley and back to Ollantaytambo where you board the afternoon train to Aguas Calientes (1½ hours) travelling along the impressive valley of the Urubamba River.


Overnight: Hotel El Mapi or Similar

Day 12 - Tour Machu Picchu, return to Sacred Valley.

Machu Picchu is often referred to as the 'Lost City of the Incas', and it is generally acclaimed now as one of the wonders of the ancient world. It is not so ancient though - it was probably built around 1450 as an estate for the Inca emperor, Pachacuti (1438-1472) at the height of power of the Inca civilisation. It was probably only occupied for 100 years and abandoned after the Spanish conquest. The Spanish in fact never discovered the ruins. The 'city' was first discovered by the American archaeologist Hiram Bingham in 1911. It is now a UNESCO World Heritage site.

After an early breakfast, you will drive the short distance up the zigzag road to Machu Picchu to get there before the main crowds and also when the light is better for those all-important photos. Machu Picchu is a place that really lives up to all expectations. The setting is breathtaking and the ruins themselves are sensational. If you wish to climb Huayna Picchu you should let us know in advance about this because nowadays only a limited amount of people are allowed to climb the peak each day and we may have to arrange this in advance for you. You will in any case have a full guided tour of the ruins with time afterwards to walk out to the Inca Bridge or else just wander through the ruins soaking up the amazing atmosphere of this fabulous place.

You will then descend to Aguas Calientes to board the afternoon train back along the Urubamba valley, a really great train journey, arriving in the Sacred Valley where you will alight at Ollantaytambo and be met by your driver who will take you back to Cuzco.

Overnight: Casa Andina Standard San Blas, Cuzco Or Similar

Day 13 - Sightseeing in Cuzco.

You will have the whole day in Cuzco and its surroundings. Whether your interest is exploring Inca ruins, visiting colonial churches, bargain-hunting in Indian markets or just relaxing over a cappuccino on a terrace overlooking the Plaza de Armas, Cuzco has it all.

Your guide will meet you at your hotel after breakfast and you will visit some of the major Inca sites around the city. Firstly, you will drive out into the countryside just above the city to visit the ancient Inca site of Tambo Machay with its finely worked ceremonial water fountains. From Tambo Machay you cross the road to visit Puka Pukara (the Red Fort) and then travel on to the temple of Qenqo with its' finely worked stones and finally to the massive and awe-inspiring ruins of Sacsayhuaman, an ancient Inca fortress and ceremonial centre set high above the city.

Here you can see one of the most outstanding examples of Inca stonework and will marvel at the massive scale of their building. From Sacsayhuaman you then travel back to town for lunch. In the afternoon you visit colonial Cuzco with its narrow streets, Spanish colonial buildings, the baroque cathedral and fine Plaza da Armas and also the ancient Inca Sun Temple, the Koricancha.

You should also have some free time to shop for souvenirs or visit a local cafe to watch the world go by. There is great shopping in Cuzco and some bargains to be had. In the evening you have the choice of eating in one of the many fine restaurants in the area where really excellent food from a wide range of national cuisines is available and you may find you have the added bonus of sitting alongside a finely worked Inca wall while you eat your dinner. If you have the energy, you can also explore Cuzco's excellent nightlife.


Overnight: Casa Andina Standard San Blas, Cuzco Or Similar

Day 14 - Transfer to airport for flight back to London.

You will have free time in Cuzco until it is time to transfer to the airport for your flight back to London.

Overnight: In flight

Day 15 - Arrive UK.
---
2019
| Dates | Availability | Land Only | Flight Inclusive from |
| --- | --- | --- | --- |
| Sat 15 Jun - Sun 30 Jun 2019 | Available | £2895 Book | £3790 Book |
| Sat 3 Aug - Sat 17 Aug 2019 | Available | £2650 Book | Contact us |
Hold your place
Not quite ready to book? Why not call us on 0044 (0)1453 844400 to hold a no obligation place while you make up your mind?
Optional supplements
Single room supplement
From £475
Insurance
No Surcharge Guarantee
No surcharges will be applied to your holiday after you book. Prices on this website are updated regularly. The Flight Inclusive holiday price, or Land Only holiday price, will be confirmed to you at the time you make your booking. There will be no surcharges after your booking has been confirmed.
Flight inclusive holidays
The 'flight inclusive' holiday prices shown on this website are based upon our preferred airlines and the best priced economy class fares we are able to secure at the time of publication.
We will be able to advise on fares with alternative airlines, upgrades to Business Class, and the options for flights from regional UK airports, please contact us for more details.
Loyalty discount
Find out more
What's included
Good local English-speaking guides
Economy class return air fares from the UK & UK Departure Tax (flight inclusive only)
All internal flights and hotel/airport transfers
Good standard hotel accommodation (usually 3 star)
Rail journey Ollantaytambo-Machu Picchu return
All road transport by private vehicle
Sightseeing where specified
Carbon offset for clients taking our flight-inclusive option
A Mountain Kingdoms micro fleece
included meals:12 Breakfasts, 10 lunches and 7 dinners
What's not included
Travel insurance
Visa fees, where applicable
Meals not shown on detailed itinerary
Airport departure taxes
Optional trips
Tips
---
---
Review your holiday
Reviews
Read holiday reviews by Mountain Kingdoms travellers.
Overall score: 5.0 (Based on 3 reviews)
Did not disappoint 23/11/2015
Peru is a country that does not disappoint, from the vibrant city of Cuzco to the Inca ruins that surround it, there is something for everyone. Machu Picchu was a definite highlight, with its majestic nature, historical past and brilliant views.
Harry Gray, Mountain Kingdoms
Reliable company 16/08/2015
Everything organised brilliantly, great attention to detail. Would have total confidence in travelling again with Mountain Kingdoms.
Mrs W, South Yorkshire
Excellent organisation
Mountain Kingdoms and your local agents in Peru did an excellent job of organising our holiday.
Mr & Mrs S, Australia
---
Extend your holiday
Spend 2, 3 or 4 nights deep in the Amazon rainforest.
Stay in jungle lodges whilst exploring the wonderful rainforest wildlife.
More Details
For a complete contrast to your trek or tour in the Andes why not visit the lush Amazon jungle? A short but spectacular flight will take you over the mountains and down to the Amazon basin. The Amazon basin encompasses nearly 3 million square miles, of which two thirds is covered by rainforest and comprising the largest and most bio-diverse tract of tropical rainforest in the world. For your Amazon extension you will fly to the city of Puerto Maldonado and from there travel down river to your jungle lodge.
We offer a selection of jungle lodges with various standards of accommodation and wildlife experience. You may also choose whether to stay for 2 or 3 nights in the jungle or even a longer more adventurous expedition of 5 days downstream to the Tambopata Research Centre.