What's included
Expert local leader throughout
An armed scout on Nyika & Liwonde treks
All road transport by private vehicles
Good standard of accommodation in hotels, lodges & fixed camps
Full-service wild camps on 4 nights
All meals except lunch and dinner on day 15
Sightseeing and activities as specified
Entry fees to national parks
Economy class return air fares from the UK & UK Departure Tax (Flight Inclusive option)
Single, timed, group airport transfers for international flights on arrival and departure
All other transfers as per the itinerary
The option of joining one of our pre-trip meets in the Cotswolds
A free Mountain Kingdoms Water-to-Go bottle or a free Mountain Kingdoms fleece
and much more...
Call our
friendly team
Grade: Moderate ? Moderate
Duration: 17 days from the UK
On trek: 3 days Safari walks: 7 days
Flight inclusive from £4,990,
Land only from £3,995
Book now or call 01453 844400
Explore this undiscovered African gem on foot; trek through the rolling highlands to Livingstonia and take a walk on the wild side on the Liwonde Safari Trail.
Highlights
Be one of the first to trek Malawi's new Liwonde Safari Trail
Enjoy evening game drives through Nyika National Park in search of eland, leopard and hyena
Walk through rolling grasslands on the Nyika to Livingstonia trek, with spectacular wild camping
Visit fishing villages on beautiful Lake Malawi and meet some of the friendliest people in Africa
Walk the western edge of the Great Rift Valley
Reviews
We were amazed by the green colour of Nyika plateau and the Livingstonia trail was a real highlight. The lodges were luxurious and the camping came with added comforts. The two days by the lake were restful and the trip round Bandawe school was inspiring. We saw lots of elephant and hippo from Mvuu lodge and the bush trek in Lliwonde National Park was fascinating
seeing things from an "animal's eye view". We were really welcomed and very well cared for by all of the local staff. We learned a lot about Malawi including how beautiful and mountainous it was.
It's not difficult to see why travellers return from Malawi with warm memories. Around every turn I was greeted with welcoming smiles and spectacular scenery.
Kerry, Mountain Kingdoms
View All
Lush little Malawi lies tucked between Zambia, Tanzania and Mozambique and this beautiful, off-the-beaten-track destination has a lot to offer. There is glorious highland scenery to explore, pretty lakeside beaches to relax on, unique wildlife safaris, and a warm welcome guaranteed from some of the friendliest people in Africa.
The holiday starts with some superb walking in the northern uplands before heading southward, with time to relax on the shores of Lake Malawi and walk into the Great Rift Valley, before finishing in Liwonde National Park on a brand new safari walking trail.
From the capital city of Lilongwe your journey first takes you north to the largest protected wildlife sanctuary in Malawi, Nyika, meaning 'wilderness'. Here you explore the vast rolling plains on foot and on games drives, including a day walk to the highest point on the plateau, Nganda Peak, 2,607m. The breath-taking landscape is the main attraction here but there is also plenty of wildlife. The beautiful grasslands are dotted with Burchell's zebra, roan antelope, rare orchids and endemic butterflies, and there are hundreds of species of birds. Whilst elusive leopard are sometimes seen around Chelinda Lodge where you will stay for two nights before setting off on your first trek.
The three-day Livingstonia Trek starts from Nyika Plateau and heads east following the trail that missionaries first took to the Livingstonia Mission. The first part of your trek takes you through grassland wilderness, before descending into forest and passing remote villages, finally climbing again to Livingstonia for views out over Lake Malawi. Two days on the shores of Lake Malawi, with time to enjoy the third-largest freshwater lake in Africa, are followed by a drive south to Liwonde National Park, Malawi's premier wildlife destination. Here you will take a three day walking safari on the Liwonde Safari Trail, trekking from Nafiuli Hills in the east of the park down to the wildlife rich floodplains of the Shire River, camping out each night.
As this holiday travels much of the length of Malawi there will be some longer driving days, however there will be plenty of stops en route to sightsee and take photos. In May temperatures are cooler and more comfortable for walking, and the country is beautifully lush and green after the spring rains. September offers better wildlife viewing, with large concentrations of game on both the Nyika grasslands and around the Shire River in Liwonde, however it is relatively hot and can be hazy.
---
At a glance
Grade: Moderate
Moderate
Duration: 17 days from the UK
On trek: 3 days Safari walks: 7 days
Max. Altitude: 2,607m/8,553ft, Nganda Peak, Day 4
Guaranteed to run for a minimum of 4 clients
Maximum group size: 12
Land only joining city: Lilongwe
Accommodation types: Lodges, Hotel, Safari Camps, Lodges
Meal arrangements: 14 breakfasts, 13 lunches and 13 dinners included
Itinerary overview
| Day | Activity |
| --- | --- |
| 1-2 | Fly to Lilongwe and drive to Luwawa Forest Lodge in Viphya. |
| 3-4 | Drive to Chelinda Lodge in Nyika National Park. Explore the park on game drives and on foot. |
| 5-7 | Three day Livingstonia camping trek across the Nyika Plateau from Chelinda to Livingstonia. |
| 8 | Morning walking tour of the Livingstonia Mission. Drive to beach hotel on Lake Malawi |
| 9 | Relax and explore local fishing villages on Lake Malawi. |
| 10 | Rift Valley day walk |
| 11 | Drive south to Mvuu Camp in Liwonde National Park. Evening safari activity – boat or game drive. |
| 12-14 | Three day trek along the Liwonde Safari Trail returning to Mvuu Camp. |
| 15-17 | Drive to Lilongwe. Transfer to airport. Fly to London. |
Leader: Local Leader, Malalwi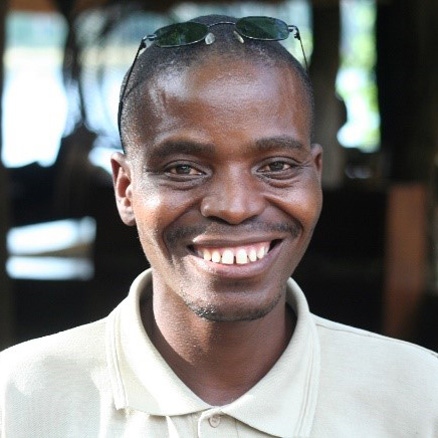 Our Nyika Plateau & Liwonde Walking Safari holiday will be led by an experienced English-speaking guide who has excellent local knowledge.

For example you may be led by Samuel Lenard Chihana, a popular award-winning guide who has been leading trips across Malawi for over 10 years. Samuel is a wildlife expert and regular volunteers on animal behaviour and Liwonde bird projects.

Your group will also be escorted by fully-trained armed scouts on both the Livingstonia trek and on the Liwonde Safari Trail.
---
Nyika Plateau & Liwonde Walking Safari Itinerary
Day 1 - Depart London

Today you will depart London for your flight to Lilongwe.

Overnight: In flight

Day 2 - Arrive Lilongwe. Group transfer to Viphya - 270 km, 4 hours.

On arrival in Lilongwe airport you will be met by your guide and driven north to Luwawa Forest Lodge, set high in the Viphya Mountains. There should be time this evening to take a short walk along one of the many trails through the beautiful brackystegia woodlands which surround Luwawa.

Overnight: Luwawa Forest Lodge

Day 3 - Drive to Nyika National Park – 300 km, 6-7 hours.

Today you head north again, driving through the spectacular volcanic outcrops of the Viphya Mountains, crossing a vast forest and grassland plateau to the town of Mzuzu where you may stop to visit the market. Continuing beyond Mzuzu you reach the town of Rumphi where the road surface changes from the tarmac of Malawi's M1 to an orange, dirt road track. Expect a few bumps on your final section of the drive into the heart of Nyika National Park, climbing steadily initially through miombo forest, then montane forest and finally at 2,000m the beautiful grasslands of high Nyika.

You will be staying at comfortable Chelinda Lodge for the next two nights. The accommodation here is in attractive log cabins, each with a viewing area looking out over the rolling grasslands, and a log fire for the chilly highland nights. The cabins are linked to the main dining and lounge area by raised walkways.

After settling in, there should be time for an evening walk or night drive before enjoying dinner around the fireplace. Night drives are the perfect time to look for spotted hyena, hunting serval, leopard and nocturnal bird species such as Ruwenzori nightjar, and take place in closed vehicles.


Overnight: Chelinda Lodge

Day 4 - Nyika National Park – game drive. Walk to Nganda Peak – 10 km, 4 hours. Night drive safari.

Today you have a full day to explore beautiful Nyika by vehicle and on foot. Nyika is famed for its spectacular views as well as being the only big game Afro-montane area in south central Africa. It is a wild, untouched upland area with a variety of plains. The high grasslands of the park are home to zebra, reedbuck, roan and eland, whilst red forest duiker and blue monkey may be seen in the forest patches.

After breakfast you take a game drive out to the wild north of the park, and then set off on foot towards Nganda Peak, the high point of the park at 2,607m and the second highest peak in Malawi. You walk through open grassland and follow narrow paths before gradually climbing to Nganda's summit where you are rewarded with panoramic views out across the plateau. Your total ascent for today's walk is around 500m. There will be plenty of opportunity during your walk to learn more about the area's distinctive flora and fauna from your expert guide, as you walk.

After a welcome packed lunch, you follow the ridge and descend through a remote valley to the park road where you will be met and transferred back to the lodge via Jalawe view point for views across three neighbouring countries - next door Zambia, Mozambique over the lake to the south, and the imposing mass of the Livingstone Mountains in Tanzania to the north.

Back at Chelinda Lodge you will have time to relax and enjoy your surroundings before dinner and another night safari drive.


Overnight: Chelinda Lodge

Day 5 - Livingstonia trek - cross Nyika Plateau to Phata Camp – 15 km, 6 hours.

After breakfast, you say goodbye to the friendly staff at Chelinda Lodge and start the three day trek across the Nyika Plateau to Livingstonia. Depending on the time of year, today you can expect to see a variety of plains game, most commonly zebra, reedbuck and eland. Nyika National Park is also home to leopard and spotted hyaena; these elusive creatures are rarely seen but guests have had sightings.

The Livingstonia trek starts in the open grasslands of the plateau, continuing through rolling hills with some relatively steep ascents and descents. Throughout your trek you will be accompanied by your guide and an armed scout. Due to the small number of trekkers on this route, the paths are generally not well-trodden.

Tonight's camp is beside Phata stream where you can relax and enjoy an evening under the stars.

Overnight: Camp

Day 6 - Livingstonia trek – descend to Chakaka Village - 10 km, 5hours.

You'll have an early start to make the most of the day. After breakfast you set off with fantastic views to the east of Livingstonia on the Rift Valley escarpment. Leaving the open plateau behind, you descend steeply through the Mwenembwe Forest - here you may see red forest duiker and blue monkey if you are lucky.

You emerge from the forest into village farmland where coffee, tobacco, chilli, maize, cassava, sweet potatoes, bananas and tempting pineapple and mango are grown by the remote communities that live here. Passing through the centre of Chakaka village, where you will be given a warm welcome, you continue to your riverside campsite. Here the camp team will be waiting with a welcome drink and dinner by the campfire.

Overnight: Camp

Day 7 - Livingstonia trek – walk through villages to Livingstonia – 15 km, 6 hours.

The trek today follows a track through more villages in the North Rumphi valley, where the people eke out an existence from the steep slopes. Every now and then you will catch a glimpse of Livingstonia in the distance. The final three hours of the trek are uphill to Livingstonia. It is usually possible to transfer by road up to Livingstonia to avoid the steep ascent if you prefer, but you will miss the satisfaction of arriving into town on foot as the very first missionaries did.

Situated spectacularly on top of the Rift Valley escarpment, Livingstonia offers a fascinating glimpse into life in colonial Malawi. After attempts to build missions elsewhere at lower altitudes failed, the Free Church of Scotland eventually settled in the then village of Khondowe. Situated high above Lake Malawi, and consequently malaria free, they renamed it Livingstonia after Dr David Livingstone and set about building. Many of the original stone buildings can still be seen, and the town is quaint and un-touristy.

You head through Livingstonia town, taking in the sights and end your trek at Lukwe Eco Camp. Lukwe means 'a place of natural beauty' and is an eco lodge situated high on the Livingstonia Plateau. It is perched on the side of an idyllic valley where the Manchewe and Kazichi Falls plunge 80m into a gorge below. Settle in, enjoy the views and look forward to a delicious dinner, much of it sourced from the Lukwe organic permaculture garden.


Overnight: Lukwe Eco Camp

Day 8 - Morning walking tour of Livingstonia Mission. Transfer to Chintheche Inn on Lake Malawi 'the lake of stars' – 300 km, 5-6 hours.

After breakfast this morning you will have a walking tour of Livingstonia, to learn more about the work of the early missionaries in Northern Malawi. Your first visit is to the permaculture agricultural centre at Lukwe, and the impressive Manchewe Falls. In Livingstonia, you will see the mission station, the Cathedral, the Stone House Museum, and other historical sites. There are great views over Lake Malawi and the Livingstone Mountains of Tanzania throughout.

In the afternoon you leave Livingstonia and drive to the the Chintheche Inn, on the northern shores of Lake Malawi. Against the dramatic backdrop of the Viphya Mountains and patches of tropical forest, the white sand palm fringed beaches of Chintheche are broken only by small rocky outcrops and stretch for miles. The beach at Chintheche is acknowledged to be one of Malawi's finest.

Overnight: Chintheche Inn

Day 9 - Lake Malawi – relax on the lake. Afternoon village walk - 2-3 hours.

If you wake early, head down to the shore to watch the dugout fishing boats setting out to fish on the lake. This tranquil start to the day is highly recommended for a real flavour of local life - best accompanied by a morning cup of tea or coffee!

Then enjoy a relaxing morning, well deserved after your time trekking in Nyika. Beyond the beach, the Chintheche Inn gardens are large and shady, or you may like to explore the surrounding area, go birding or head out onto the lake in a kayak or boat.

You may choose to continue to extend your lakeside relaxation into the afternoon, but for the more energetic there is an easy walk along the lake shore, visiting nearby fishing villages and giving a real taste of traditional Malawian village life.

Overnight: Chintheche Inn

Day 10 - Lake Malawi – Rift Valley day walk – 15 km, 7 hours.

The western edge of the great Rift Valley lies not far back from the lakefront, and today you will walk to the top of the escarpment for great views out over the valley. Your walk starts from the village of Chintheche, crossing through small farming communities before climbing gently through forest to a viewing point. You will be transferred back to your hotel by vehicle.

Overnight: Chintheche Inn

Day 11 - Drive to Liwonde National Park - 450 km, 8 hours. Evening safari.

A long drive today, initially south along the lake and then through the flat farmlands of central Malawi to Liwonde National Park. You should arrive a Mvuu Camp by mid-afternoon with time for an evening game drive or boat safari on the Shire River.The river is one of Liwonde's big attractions, flowing out from Lake Malawi through the south of the country eventually joining the Zambezi in Mozambique. As the largest river in Malawi it provides a year-round haven for hippos, crocodiles and elephants, and over 400 species of bird have been recorded in and around the river including fish eagles, weaver birds and Pel's fishing owl.

Liwonde National Park
Liwonde is one of Africa's most diverse parks, with a huge range of different habitats from the miombo woodland of the eastern granite hills to the huge forests of iconic mopane much loved by elephants. The park supports over 400 species of birds and whilst the wildlife is not yet on a par with that seen in Zambia, the non-profit African Parks organisation which now manages Liwonde, has been hard at work in recent years. A perimeter fence has been constructed, the large elephant population balanced through rehoming into other parks in Malawi, and poaching significantly reduced, in part through local community initiatives and employment. Whilst managing the existing elephant and rare black rhino populations remains a priority at Liwonde, large predators are gradually being re-introduced. Most recently, cheetahs, which are threatened by extinction across Africa, were translocated into Liwonde from South Africa in May 2017.

Mvuu Camp lies on the banks of the Shire River, with superb views out over the wildlife which congregates in and around the river. Accommodation is in comfortable stone and canvas chalets, each with a private terrace looking out over the river, and there is a lovely central thatched dining and lounge area under two large baobab trees.

There will be an evening safari, either a game drive in search of the varied nocturnal wildlife or by boat along the river to get close to hippo pods, bathing elephant, crocodile and birdlife.


Overnight: Mvuu Camp

Day 12 - Liwonde Safari Trail - Nafiulu Hills to the Mwalasi River – 11 km, 4-5 hours.

The Liwonde Safari Trail, which you start today, covers about 30 kilometres over two and a half days of walking through a number of different habitats. The distance may vary depending on game movements and local conditions. While this may not seem like a lot of walking the terrain is occasionally challenging and as this is essentially a "bush walk" it will involve constant stopping to learn about tracks , animal habits , birds and wildlife. You will be accompanied by an experienced guide and armed scout throughout.

After an early breakfast you will drive an hour or so to the Nafiulu Hills in the east of the park. Here, after a final safety briefing, you start your walking safari, climbing gently through the hills and enjoying the rich miombo woodland, with its huge mature brachystegia and sterculia trees. Game is relatively sparse here, unless there is standing water remaining from the rainy season, but a number of woodland bird species may be seen. The undergrowth can be quite challenging underfoot as there are few easy game trails to follow and plenty of rocks. You will stop for a picnic lunch en route.

Heading west from the hills you eventually reach the banks of the dry Mwalasi River - this watercourse generally only flows during the rains but leaves behind pools and waterholes used by herds of sable and elephant. It is a large wide shady river with luxuriant riverine vegetation and your camp for the night will be right on the bank overlooking a permanent waterhole. You will arrive into camp mid-afternoon and can look forward to dinner under the stars.


Overnight: Camp

Day 13 - Liwonde Safari Trail – Mwalasi River to the Shire River – 11 km, 5 hours.

Another early breakfast and then you start your safari walk by around 7am, perhaps slightly later in the spring when the weather is cooler. Today's walk has no real ascents or descents and initially follows the banks of the Mwalasi where you can hope to find some of the Liwonde elephant herds. You continue through mopane woodland to the wide floodplain of the Shire River on whose expansive grasslands you can expect to see large herds of impala and waterbuck as well as kudu, warthog and perhaps buffalo. The final stretch of trail into tonight's camp is along the river bank; here you can enjoy the wonderful bird life, and see crocodiles and pods of hippo. You arrive into your camp, set in a grove of fever trees, for lunch looking out over the river and sweeping flood plains to the north and south. This afternoon there should be time for an additional safari walk or possibly a boat trip.

Overnight: Camp

Day 14 - Liwonde Safari Trail - Shire River to Mvuu Camp – 6 km, 3 hours.

A light snack breakfast, and then the final section of the Liwonde Safari Trail awaits. This morning you walk alongside the river through open flood plains and grassland, passing lagoons full of crocodile and hippo. This is some of the most spectacular riverine forest left on the continent with towering groves of borassus palms and fever trees. You will arrive at Mvuu Camp in time for a large brunch, and have the afternoon to freshen up and relax before an evening safari activity, either a boat safari or a game drive.

Overnight: Mvuu Camp

Day 15 - Transfer to Lilongwe - 300km, 5 hours.

There may be time for a final early morning safari activity this morning before the drive back to Lilongwe, where you will spend the night.

Overnight: Wendels Guesthouse, Liongwe

Day 16 - Group transfer to airport. Depart Lilongwe.

You will have free time in Lilongwe till you depart for the airport for your overnight flight to London.

Overnight: In flight

Day 17 - Arrive UK.
Map
Map Key
Airport
Point of interest
Mountain Peak
Day walk in this area
Flights
Internal Transfers
Trek
---
2020
| Dates | Availability | Land Only | Flight Inclusive from |
| --- | --- | --- | --- |
| Thu 23 Apr - Sat 9 May 2020 | Available | £3995 Book | £4990 Book |
| Sun 13 Sep - Tue 29 Sep 2020 | Available | £3995 Book | £5120 Book |
Hold your place
Not quite ready to book? Why not call us on 0044 (0)1453 844400 to hold a no obligation place while you make up your mind?
Optional supplements
Single Room Supplement
From £285
Insurance
No Surcharge Guarantee
No surcharges will be applied to your holiday after you book. Prices on this website are updated regularly. The Flight Inclusive holiday price, or Land Only holiday price, will be confirmed to you at the time you make your booking. There will be no surcharges after your booking has been confirmed.
Flight inclusive holidays
The 'flight inclusive' holiday prices shown on this website are based upon our preferred airlines and the best priced economy class fares we are able to secure at the time of publication.
We will be able to advise on fares with alternative airlines, upgrades to Business Class, and the options for flights from regional UK airports, please contact us for more details.
Loyalty discount
Find out more
What's included
Expert local leader throughout
An armed scout on Nyika & Liwonde treks
All road transport by private vehicles
Good standard of accommodation in hotels, lodges & fixed camps
Full-service wild camps on 4 nights
All meals except lunch and dinner on day 15
Sightseeing and activities as specified
Entry fees to national parks
Economy class return air fares from the UK & UK Departure Tax (Flight Inclusive option)
Single, timed, group airport transfers for international flights on arrival and departure
All other transfers as per the itinerary
The option of joining one of our pre-trip meets in the Cotswolds
A free Mountain Kingdoms Water-to-Go bottle or a free Mountain Kingdoms fleece
What's not included
Overseas airport departure taxes
Travel insurance
Visa fees
Locally paid bar bills and laundry
Optional trips
Tips
---
---
Review your holiday
Reviews
Read holiday reviews by Mountain Kingdoms travellers.
Overall score: 5.0 (Based on 2 reviews)
Nyika Plateau & Liwonde Walking Safari
Great first trip to Africa 05/08/2018
We were amazed by the green colour of Nyika plateau and the Livingstonia trail was a real highlight. The lodges were luxurious and the camping came with added comforts. The two days by the lake were restful and the trip round Bandawe school was inspiring. We saw lots of elephant and hippo from Mvuu lodge and the bush trek in Lliwonde National Park was fascinating - seeing things from an "animal's eye view". We were really welcomed and very well cared for by all of the local staff. We learned a lot about Malawi including how beautiful and mountainous it was.
Ann and Andrew Millross, West Midlands
Nyika Plateau & Liwonde Walking Safari
Nyika Plateau & Liwonde Walking Safari 14/08/2017
It's not difficult to see why travellers return from Malawi with warm memories. Around every turn I was greeted with welcoming smiles and spectacular scenery.
Kerry, Mountain Kingdoms
---
Extend your holiday
There are many ways you can extend your holiday with Mountain Kingdoms: book extra hotel nights, relax at a beautiful beach resort, take a warm-up trek, arrange a personal sightseeing tour or enjoy specialist activities such as rafting, birdwatching or a safari.
We're happy to suggest ideas, provide quotes and make all the arrangements. We can also assist with flight and hotel upgrades. Just call us on +44 (0)1453 844400 or email info@mountainkingdoms.com and we will be pleased to help.