Our grading system explained
Gentle
Gentle / Moderate
Moderate
Moderate / Vigorous
Vigorous
Vigorous / Strenuous
Strenuous
Expedition Grade
Switzerland

With a backdrop of beautiful alpine meadows, mighty glaciers and dramatic, soaring peaks, Switzerland is a mountain lover's paradise.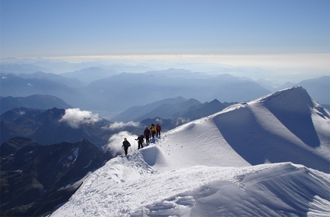 An alpine skills training day on a glacier to learn or refresh basic snow and ice skills
A day of via ferrata on the Jegihorn with easy scrambling and spectacular wire bridge crossings
A night in the Hohsaas mountain hut with its spectacular views giof the Mischabel range
A magical alpine sunrise on an ascent of the classic 4,017m Weissmies
Led by a fully qualified alpine mountain guide
Departures:
Jan
Feb
Mar
Apr
May
Jun
Jul
Aug
Sep
Oct
Nov
Dec
---
Introduction
Switzerland is a small, land-locked country at the crossroads of Central Europe. Although long established as a developed, "industrial" nation about two thirds of the country remains covered with forests, lakes and mountains, making it a natural destination for walkers, cyclists, skiers and other lovers of the great outdoors.
The Alps are the dominant geographical feature of the country stretching across the country from the French border in the west, to the Austrian border in the east. Although only around 20% of the alpine chain lies within Switzerland, the majority of the highest summits are found here, with some 100 peaks close to, or higher than 4,000m/13,125ft, above sea level. The most famous of these are the Matterhorn 4,478m/14,689ft, the Jungfrau 4,158m/13,639ft and the Eiger 3,970m/13,022ft.
A great way to hone your mountaineering skills on the glaciers and high peaks of the Alps, is with our five day Introduction to Alpine Mountaineering. It's also ideal preparation for taking on a more challenging trekking peaks such as Mont Blanc.
---
Key Facts
Capital city: Bern
Population: 8,000,000 (2012 est)
Size of country: 41,285 km2
Currency: Swiss Franc
Power supply: 220v/50hz
Sockets: Round two-pin variety
Language: German (61%) and French (20%) are the most commonly spoken languages in Switzerland.
Time difference: GMT +1 hour
Visas: British nationals do not need a visa to enter Switzerland.
Religion: There is no official state religion in Switzerland and 20% of the population do not profess a religion. Of those that do, 39% are Catholics, 31% are protestants, 5% are Muslims and 4% other
Popular dishes: Cheese and potatoes are the primary ingredients in Swiss cuisine. Cheese fondue or raclette are popular dishes. Switzerland is also well known for the quality of its chocolate.
Popular drinks: Rivella, a fizzy drink based on lactose, is one of the most popular drinks in Switzerland.
Did you know: Unlike many other countries Switzerland does not have a national flower or animal.
FCDO link: FCDO travel advice
---
Climate
When is the best time to travel to the Alps?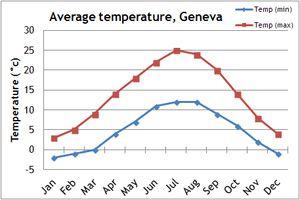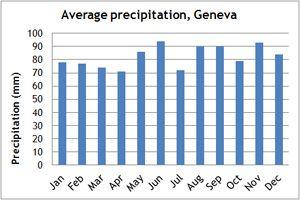 The Alps provide a stunning backdrop for a summer trek, with cool to warm temperatures. As the altitude increases, there is a corresponding decrease in temperature. The best time to visit the Alps is between July and September.

Precipitation levels are quite high all year around, falling as rain during the summer, and snow during the winter. The ski season in the Alps runs from November to April.

If you can't make the dates of our group departures, then take a private departure on dates to suit you, or we can create a Tailor Made holiday to the Alps, especially for you and your family or friends.