Call our
friendly team
Responsible Travel
What's included?
Watch our videos
Read our blog:
Travellers' Tales
Our grading system explained
Gentle
Gentle/Moderate
Moderate
Moderate/Vigorous
Vigorous
Vigorous/Strenuous
Strenuous
Expedition Grade
Read more
Northwest Indian Himalaya
When is the best time to travel to Northwest Indian Himalaya?

The climate in the Northwest part of the Indian Himalaya is predominantly cool during winter and moderately warm during summer with little precipitation outside of the monsoon season. The best time to visit would be either before or after the monsoon, which takes place from mid-June to late September. Avoiding Delhi from April to May as this is peak humidity reaching up to 40°C and may be uncomfortably hot.
On our Curzon's Trail & Kuari Pass trek temperatures will become slightly colder as you gain height with night-time being even chillier. There is the possibility of encountering winter snow on the Kuari Pass and as this is a mountainous area, although unlikely, short storms and rainfall cannot be ruled out.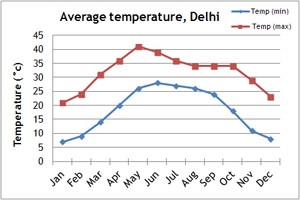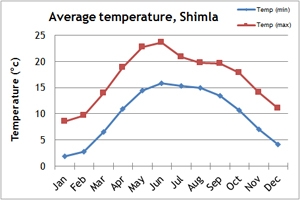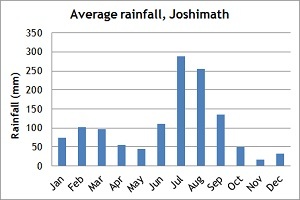 View our holidays here