What to Expect on Family Adventure Holidays in Bhutan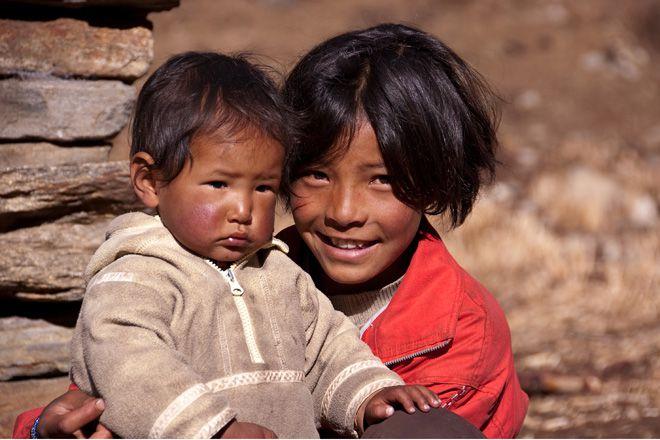 Local Bhutanese children. Photo courtesy of A Harrison
We began running family adventure holidays in Bhutan a decade ago; they are now a regular feature, offering family groups the opportunity to explore the magical mountain kingdom of Bhutan at an easy pace with expert guides. If you're thinking of joining one of our family adventure holidays, what can you expect?

Famous Sights
Arguably Bhutan's most famous sight, the Tiger's Nest (Taksang Monastery) is a Buddhist monastery perched 610 m (2,000 ft) up a cliff. Children and adults alike will be awed by this beautiful monastery – and children will love the accompanying tale of Guru Padma Sambhhava, the legendary Indian saint who flew to the Tiger's Nest from Tibet on the back of a tiger in order to defeat five demons. Our family adventure holidays also take in the sights of Thimpu including the Takin Reserve – home to the strangest animal you're likely to see – the former winter capital of Punakha, and much more.
Camping Fun!
Camping is a high point for many children on family adventure holidays, and we make sure they all have tons of fun. The treks are at a gentle pace, with ponies carrying all of the equipment. All you and your children will need to do is walk!
Making New Friends
Wherever you go in Bhutan, you are likely to meet children, whether novices in the monasteries or village children out in the mountains. Friendly and inquisitive, the Bhutanese children will prove that language barriers are meaningless as they quickly befriend your children. Friendships are inevitably short-lived on family adventure holidays, as we move on to the next stop on our itinerary, but they will give your children a special connection with the people of beautiful Bhutan.
Family adventure holidays in Bhutan are a wonderful chance to visit such a magical place as a family, and be sure that everyone will enjoy themselves. If you've been waiting for your children to grow old enough to come trekking with you, our specially designed family adventure holidays are the ideal introduction to trekking holidays. From Bhutan to the Annapurnas, Morocco to Peru, our holidays will give your family something to remember for years to come.